ALBUQUERQUE — A year ago, the extended high school sports calendar pushed the State Golf Tournament into late June — roughly six weeks after its usual start date in early May.
Thanks for that, coronavirus.
The late date prevented a number of players from taking part in the 2021 tournament. Among them, Santa Fe Prep's Fisher Hirsch.
Having just wrapped up his junior year, he was out of state for a family commitment when the high school sports season ground to a halt.
"I'd qualified for it, and then watched the scores come out, and I kind of wondered how I would have done," he said after Tuesday afternoon's final round of the Class 1A-3A tournament at The Canyon Club at Four Hills. "I'm just happy I had a chance to get out here and do it this year."
Standing alone in the shade of a nearby sycamore tree, Hirsch took a few minutes to digest the events that culminated in his second-place finish at the 36-hole event. His final-round 6-over 78 left him in a tie with Mesilla Valley sophomore Riley Morris, two shots shy of Mesilla Valley's Logan Morris — Riley's older brother.
The elder Morris parred eight of his final 10 holes to card a two-day total of 11-over 155. St. Michael's freshman Elijah Salazar was the only other local player in the top 10. He posted a two-day total of 24-over 168.
Both Salazar and Hirsch were in contention all day, Hirsch in particular. He came into the final round tied for the overall lead with New Mexico Military's Jackson Hicks. The two hovered around the top of the leaderboard the entire time before Hirsch went three-over on his final four holes while Morris was even in that same stretch.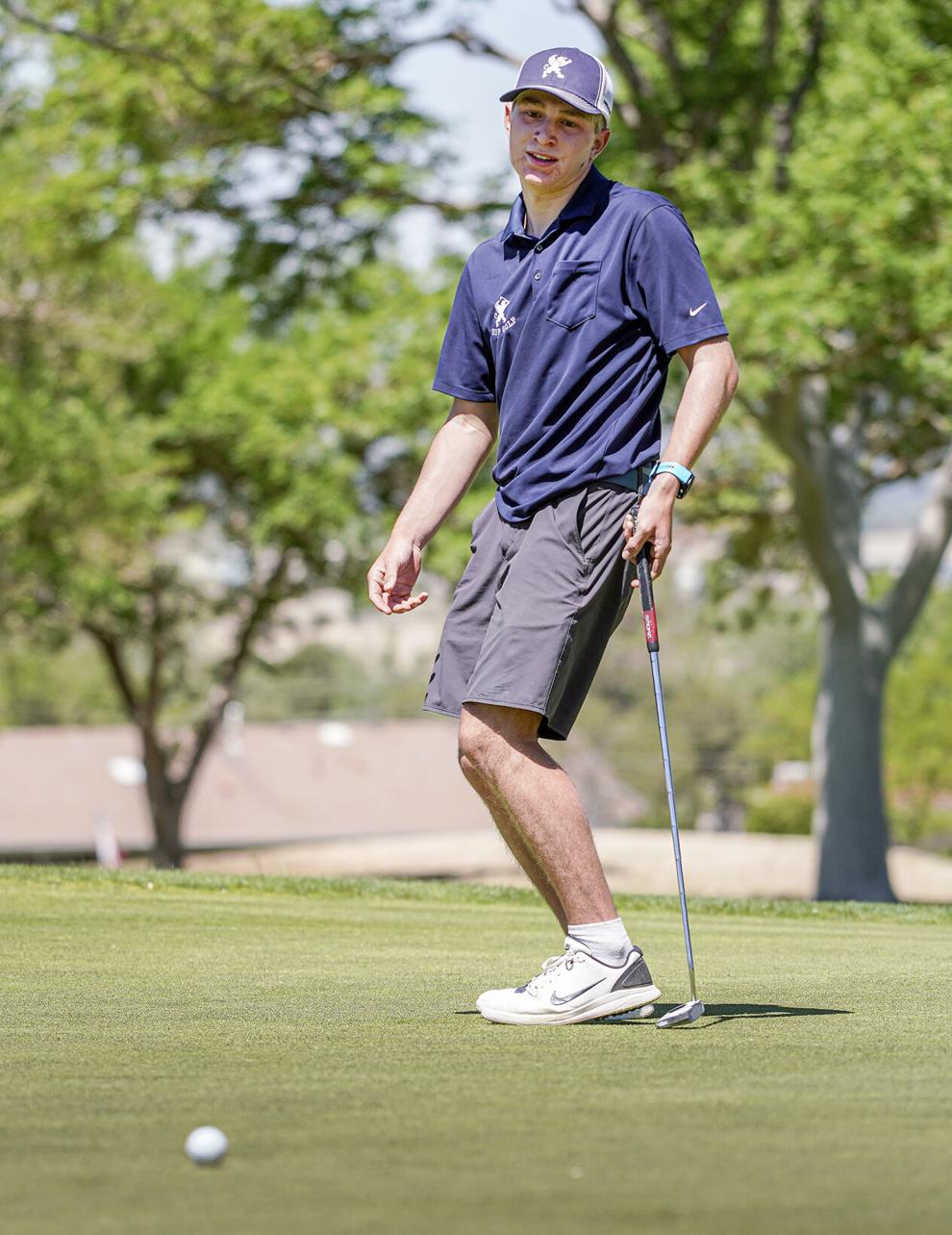 At one point on the back nine, five players were within two shots of the lead. A number of them held the lead, albeit briefly. That included Bosque School eighth grader-Angelo Martinez. Easily the smallest player in the field, he played the entire final round in the same group as Hirsch and more than held his own with steady play off the tee and a reliable short game around the greens.
For his part, Hirsch said it wasn't anything he or anyone else did that lost the tournament as much as it was Morris doing what he needed to in order to take it.
"I can walk out of here knowing I did everything I could to win this thing and, really, the guy who did win really played well," he said. "No regrets. I had another slow start like [Monday] but I did some things after that to stay in it."
The Morris brothers were the only players not to surpass a 75 on Tuesday, a day where the wind was far less of a factor than Monday's steady gusts that forced the entire field to rethink their club selection.
Of those doing the most thinking was Santa Fe Prep's Nutthanan Leardsakulphasuk. She said she played the tournament without using her driver a single time.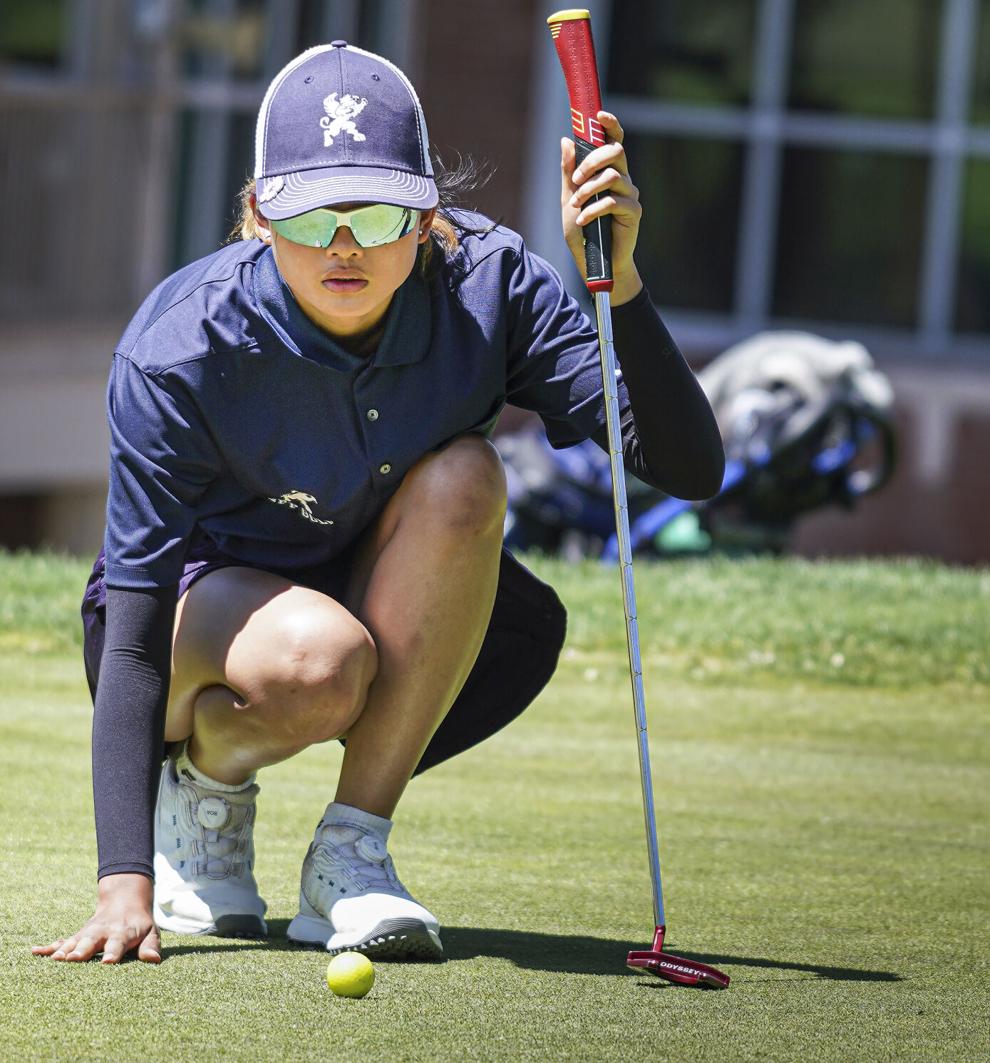 "I changed my swing because last week I couldn't hit my hybrid well, so me and my mom and my coach tried to fix my swing," she said. "It turns out I can now hit my hybrid-4 well but not my driver."
The move worked, as her drives off the tee were steady both days. Despite closing Tuesday's second round with 10 straight holes over par, she managed a ninth-place finish as the only local player in the top 10. She finished 22 shots off the pace of state champion Dayzie Whitehorse from Socorro.
Madeline Imus of St. Michael's was 12th, finishing eight strokes behind Leardsakulphasuk.
Socorro rolled to a commanding 111-shot win in the team competition, securing the school's 21st state title. St. Michael's was a solid third, a distant 148 shots off the Warriors' pace. Santa Fe Prep was fifth of the six teams in the field.
St. Michael's had two players in the top 20 as Kaitlyn Armijo tied for 19th, followed by Liyah Cifuentes, Cameren Gantt and Mads Nielsen.
Mesilla Valley's run to the boys' title ended a 17-year championship drought for the Son Blazers, who had their top four players all finish in the top 10.
St. Michael's capped its district championship run with a third-place finish. Senior Abel Martinez was tied for 14th and Isaak Jaramillo alone in 20th as the Horsemen broke a tie with Socorro after the first round to finish on the podium.
Class 4A
Taos junior Maye Montoya had a final-round 18-over 90 on Tuesday to move into a tie for 13th place while Los Alamos players Gabrielle Mowrer and Natalie Crawford each cracked the top-20 while shooting identical 95s in the final round.
Los Alamos senior Conner Cook tied for 28th in the boys' competition.
Albuquerque Academy swept the team titles for both boys and girls.