CARLSBAD — On Feb. 5, 2014, a truck hauling salt caught fire deep in the maze of tunnels of the federal government's only underground nuclear waste dump. Thick, black smoke forced an evacuation of workers as it billowed to the surface through exit shafts.
"I can't even explain the feeling I felt," said Rick Fuentes, a local union boss and waste handler who was busy working above ground at the Waste Isolation Pilot Plant that day. "You look out, you see smoke coming from the underground, and the first thing you're thinking is you hope everybody in the underground comes out."
It was the first major accident since the plant, known as WIPP, had opened in 1999, but it was about to get worse. Just nine days later, on Valentine's Day, a 55-gallon drum of radioactive waste burst open. Radiation flooded the underground salt caverns, exposing more than 20 workers and filtering up into the open air a half-mile above.
Suddenly, an operation that just months earlier was being hailed as a model of safety — and that some experts were eyeing as a possible resting place for higher-level nuclear waste — was shut down.
One year later, the plant remains closed, its future uncertain. The back-to-back accidents have led to troubling revelations of safety lapses and regulatory failures not only at the plant but also 300 miles to the north at Los Alamos National Laboratory, where the burst drum originated. Thousands of barrels of low-level radioactive waste that were bound for the repository remain idle at nuclear facilities across the country. And hopes for transporting more volatile waste to the plant, such as spent nuclear fuel rods, are for now all but an afterthought.
But for all the disruption the accidents have caused in the nation's efforts to clean up decades of waste from nuclear weapons production, residents of this Southern New Mexico community are largely unshaken.
Pitched on the banks of the Pecos River, the town of about 27,000 fought hard for decades to convince environmentalists that the salt beds outside of town, remnants of the ancient Permian Sea, would be a safe place to build the world's first subterranean repository for low-level nuclear waste.
Federal officials, in turn, promised the town that radiation from the dump would never leak into groundwater or the air above. They had 20 years worth of geological studies and an 84,000-page report to prove it.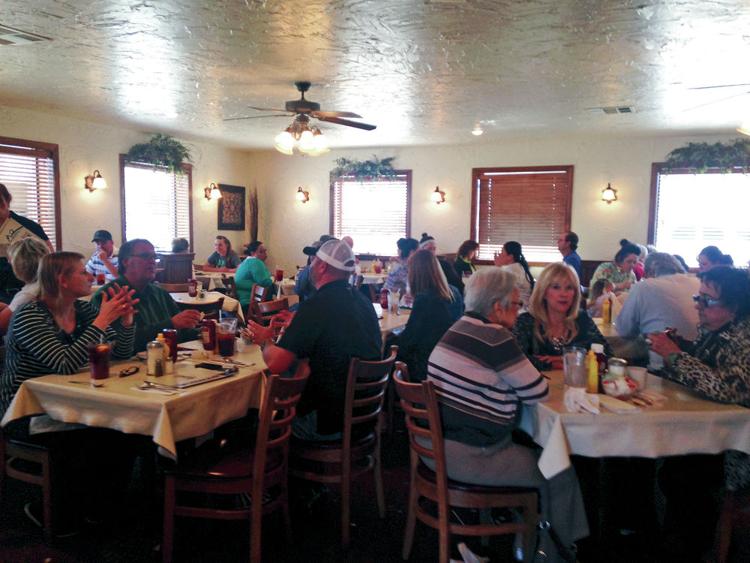 But instead of fear or outrage now that the plant has proven vulnerable, many people here are fiercely protective of it and are banking on its recovery.
"The leak, it's no big deal," said Joan Hargrave, a retiree, as she sat down for lunch on a recent afternoon at the Pecos River Cafe in downtown Carlsbad. "It was a lot of ado about nothing."
The optimism in the face of a litany of critical state and federal findings underscores the town's economic reliance on the federal facility even as a surge in oil production has fueled a boom here in recent years.
"We depend on WIPP. It keeps the community going," said Leslie Heinsch, another diner. "If we lose that, we lose a lot."
U.S. 285 leading into Carlsbad cuts through long, sandy stretches of scrub oak and cactus and the ever-growing sight of pump jacks. The town is tucked into the northwest shelf of the petroleum-rich Permian Basin.
Oil workers from as far away as Mississippi fill hotel rooms here year-round, driving the prices of even some of the town's most modest accommodations up to $200 or more on any given night, filling the parking lots with shiny new, full-size pickups bearing license plates from a multitude of states.
But like the potash mines that had fueled Carlsbad's economy since the 1920s, oil and gas production is subject to the whims of global markets, and people here, watching the recent slump in oil prices, know the boom can end at any time.
It's in that light that residents for the last 15 years have looked to WIPP as a source of economic stability.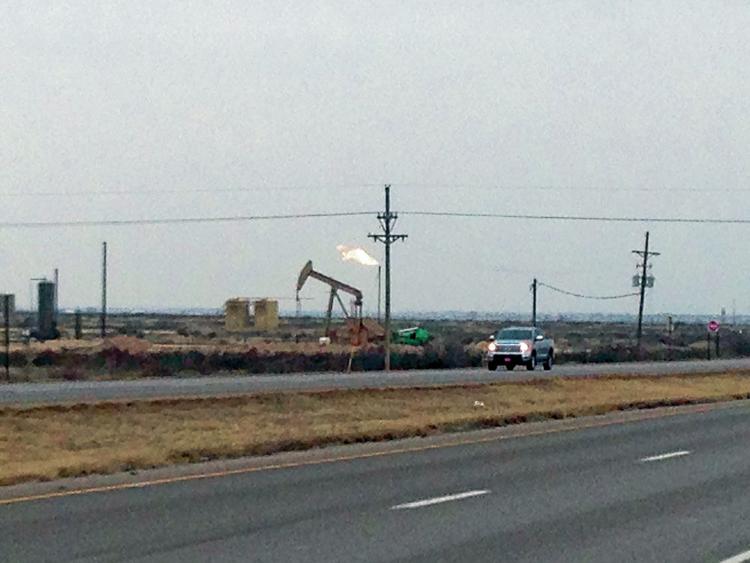 In a very real way, Carlsbad rewrote its industrial future when it embraced WIPP. The plant, which opened in 1999, promised hundreds of millions of dollars in annual federal contracts and a stable future for more than 800 workers for the next 35 years.
John Heaton, a former New Mexico lawmaker who chairs the Carlsbad Mayor's Nuclear Waste Task Force, remembers the mutual courtship between the town and the federal government. Citizens were invited to watch experiments in which waste containers were dropped from great heights onto metal spikes, submerged in water or rammed by trains, all to assure them how secure the waste would be.
"Believe me, there was a lot of skepticism in the community in the early years," Heaton said. "But the city leaders, they kept saying, 'Let's keep an open mind and not jump to any conclusions.' "
City Councilor Nick Salcido said he opposed the project when it was proposed, but over time its backers convinced him that WIPP's economic benefits outweighed the safety risks that he now considers minimal.
"I'm for the environmental good, but let me put it this way," Salcido said, "if I have to cut down a tree for someone to be employed and feed their family, then I say cut that tree."
Like the potash mines before it, WIPP soon became inextricably woven into the town's identity.
"These guys that work there, they're our neighbors, our brothers, our sons, our husbands," Hargrave said.
So when conversation turns to what went wrong a year ago at WIPP, the townspeople of Carlsbad only defend the plant more staunchly. Carlsbad Mayor Dale Janway echoed the sentiments of many here, expressing unwavering confidence in the Energy Department and Nuclear Waste Partnership, the private contractor that manages WIPP.
"We have more trust now than we ever did," Janway said.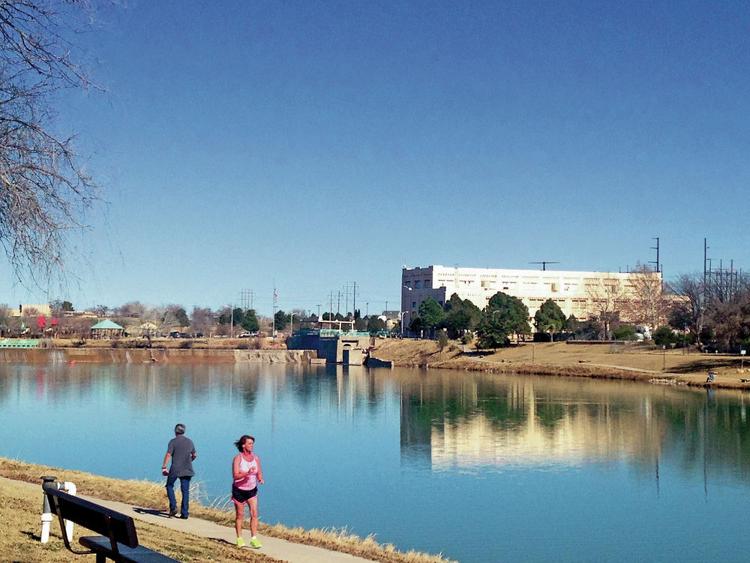 WIPP's station in the community was evident Tuesday, when Janway cut short an interview to resolve a crisis. Minutes before a City Council meeting was set to begin, he scrambled to round up enough members for a quorum, because some of the councilors were in Washington, D.C., lobbying members of Congress for additional funding for WIPP.
The symbiotic relationship between WIPP and Carlsbad transcends the understanding that the plant will provide good-paying jobs; it's chiseled into the contract between the Energy Department and Nuclear Waste Partnership. A provision in the contract requires the partnership to contract with local vendors and encourage their subcontractors to do the same.
But the cozy relationship between WIPP and the city's residents and leaders worries one of the project's foremost critics, who says Carlsbad's advocacy for the plant trumps the town's interest in public health and accountability of the project to taxpayers.
"Carlsbad doesn't necessarily have to be so beholden to WIPP, but it acts as if it does," said Don Hancock, who monitors WIPP for the Albuquerque-based Southwest Research and Information Center, a watchdog organization. He said the town's diverse economy, which still includes two potash mines, thriving oil production and the strong tourist draw of Carlsbad Caverns, should foster greater independence from WIPP than the city's leaders and its residents have shown.
"It's a company-town mentality," Hancock said.
Hancock said he wonders what magnitude of accident it would take to rattle Carlsbad's confidence in WIPP.
Asked that same question, the town's mayor, Janway, whose professional background was as a mining safety director, said he's toured the site recently and found the renewed commitment to safety reassuring. The chance of another accident, he said, is unlikely.
But, as Hancock pointed out, before last February, a radiation leak seemed unlikely, too.
"People had been assured nothing was going to happen at WIPP, but it did," Hancock said. "Now they're being assured that safety has improved and nothing else will happen. What if it does?"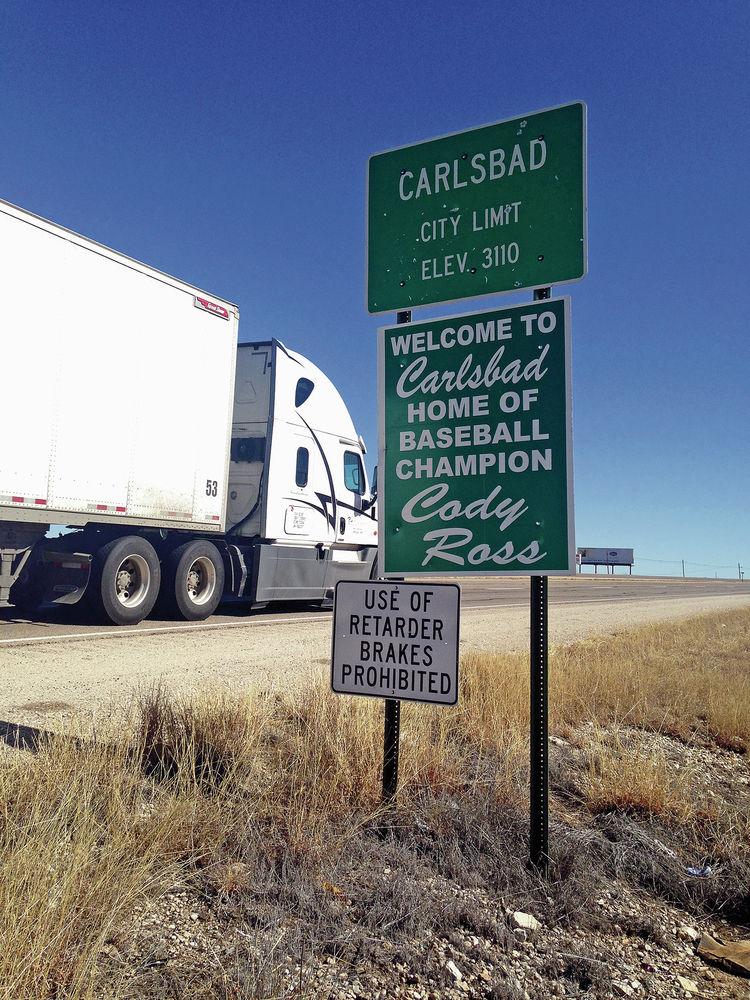 In the months and years before the accidents, WIPP's defenders could have pointed to federal reports supporting their point of view. The Energy Department had given it high marks in its November 2013 annual review.
And in a 2012 report ordered by President Barack Obama, the Blue Ribbon Commission on America's Nuclear Future lauded WIPP as a bright spot in the nation's sometimes troubled effort to clean up nuclear waste.
"DOE has achieved some notable successes, as shown by the WIPP experience and recent improvements in waste cleanup performance at several DOE sites," the report said. "The overall record of DOE and of the federal government as a whole, however, has not inspired widespread confidence or trust in our nation's nuclear waste management program."
The plant's success had some experts and town residents, including Heaton, suggesting the area could be suitable for higher-level nuclear waste. The need to find a suitable burial ground for such waste, which is not permitted at WIPP, has become all the more urgent since plans to open a waste facility at Yucca Mountain in Nevada were scrapped some years ago.
But the accidents last February have brought a new level of scrutiny to the site.
A preliminary report issued in April by the Energy Department's Accident Investigation Board presented a sharply different picture than the 2012 assessment.
"Degradation of key safety management programs and safety culture resulted in the release of radioactive material from the underground to the environment, and the delayed/ineffective recognition and response to the release," the report said.
Even longtime supporters of WIPP agree that the culture of safety has eroded over time.
Earl Potter, a Santa Fe lawyer and businessman, played a key part in WIPP's opening. He represented Westinghouse, the plant's first operating contractor, in the years immediately preceding the opening of WIPP and for nearly a decade afterward. He helped develop the 2012 Blue Ribbon Commission report and is part of the Carlsbad Mayor's Nuclear Task Force.
"At the beginning, there was an almost fanatical attention to safety," Potter said. "I'm afraid the emphasis shifted to looking at how quickly and how inexpensively they could dispose of this waste."
Jose Franco, the Energy Department's manager of the Carlsbad Field Office, acknowledged during a phone call with reporters last week that the infrastructure maintenance at the plant had been neglected.
"I think there was a loss of focus on the infrastructure out at the facility," Franco said.
Theories differ about what led to the erosion of focus on safety at WIPP. Hancock said he thinks the managing contractors and the Energy Department were preoccupied with trying to expand the project to accept higher-level waste to the detriment of keeping WIPP's current mission on track.
Fuentes, president of the Carlsbad chapter of the United Steelworkers, the union that represents about 250 of the 850 people who work at WIPP, believes the facility's previous contractor, Washington Tru Solutions, and its current contractor, Nuclear Waste Partnership, neglected investments that could have made the site safer.
"In the early days, we had to prove to the stakeholders that we could operate this place safely for both people and the environment," Fuentes said. "After time, complacency set in. Money didn't get invested into the equipment and the things it should have."
Fuentes has firsthand accounts of both incidents last February. He was working above ground when the truck fire happened.
Everyone made it out that day, but one of workers below ground that day, William Utter, has filed a lawsuit claiming his health rapidly deteriorated soon after he inhaled smoke during the fire. Utter and his Albuquerque-based lawyer, Justin Rodriguez, declined to comment on the case.
Fuentes was also among the first WIPP workers on site the morning after the late-night Valentine's Day radiation leak. Fuentes and his crew arrived early that Saturday morning, "like we have for years," he said.
It wasn't until later that morning, when samples from a monitoring station were examined, did Fuentes learn that he and others likely had been exposed to radiation. Tests on the workers confirmed it.
"That's pretty scary. You never expect it to happen. You know there's a possibility, but when it does, a lot of questions rush to your mind," Fuentes said. "What we know now was that there's a lot of complacency that's set in. That first alarm was treated like a false alarm. The notifications were not timely."
Independent monitoring of the leak from the Carlsbad Environmental Monitoring and Research Center operated by New Mexico State University found the doses of radiation that escaped from the mine and exposed the workers were below the level considered harmful to humans. The citizens of Carlsbad and city leaders are quick to explain why they regard the leak as benign, often framing it as magnitudes less dangerous than a dental X-ray.
Hancock said while Utter's injuries may be outwardly evident — his lawsuit cites a failing respiratory system — the long-term health effects of exposure to WIPP workers both from the Valentine's Day leak and from encountering radioactive materials on the job on a daily basis could turn up years later.
"Remember, the rationale behind doing WIPP was that there would be no contamination: WIPP would start clean and stay clean," Hancock said. "That fundamental rationale for WIPP is now very much in question."
As of last week, 35 percent of the underground work environment remained contaminated, according to Franco.
In the year since the leak, WIPP has had setbacks and frustrations attributable at least in part to the shutdown.
In October, when a fan was tested for the first time since the accident, it kicked up low levels of radioactive materials that escaped from the mine. Waste drums that normally would have been permanently disposed of within days of their arrival at WIPP instead were housed in an above-ground holding area for months and leaked harmful but nonradioactive vapors that sickened four workers. A chunk of the cavern's ceiling crashed to the ground after the contamination delayed for months the routine bolting that would have stabilized the roof.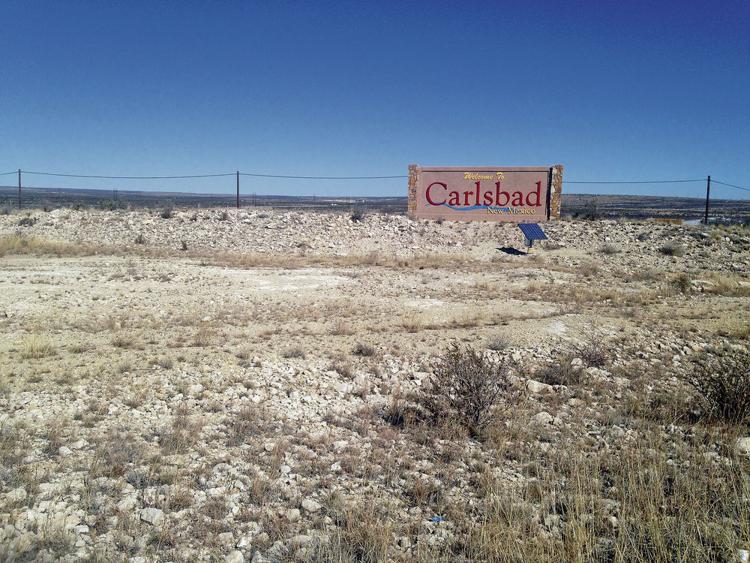 No workers have lost their jobs to the shutdown. They spent the last year training to work safely in a contaminated environment and now have resumed maintenance activities and other types of work, but not waste disposal.
Franco said layoffs are not expected, even though President Barack Obama's proposed budget for the fiscal year that begins Oct. 1 calls for a 28 percent reduction in funding for WIPP. Historically, Congress has awarded the project more money than the president requests, but the prospect of job losses is at the forefront of some workers' minds, union president Fuentes said.
"For us that understand and pay attention to those numbers that have been proposed, it's a concern," he said. "We know that's just a starting point."
The group from Carlsbad that lobbied members of Congress last week, including Heaton, hammered the point that WIPP's mission has national ripples. Nuclear waste designated for disposal there is piling up above ground across the nation in environments that WIPP backers argue pose a greater risk to public health in the event of a radiation leak.
The Energy Department estimates that as of December 2013, just two months before WIPP stopped accepting shipments, 62,000 cubic meters (the equivalent of about 310,000 55-gallon drums) of nuclear waste from around the country was destined for disposal at WIPP. Almost all of it remains perched at the sites that generated the waste.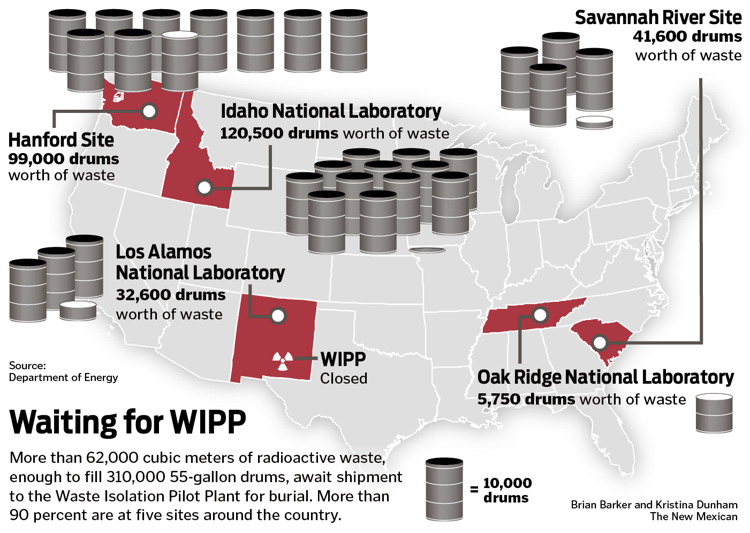 More than 90 percent of that waste is at five locations: Los Alamos National Laboratory, Idaho National Laboratory, Hanford Site in Washington state, Oak Ridge National Laboratory in Tennessee and Savannah River Site in South Carolina.
The Energy Department currently estimates the cost of restoring WIPP to full operations at $500 million, with a target of resuming some waste disposal by early 2016. It could be several more years before it is fully opened.
The estimates are based on the assumption that the plant will not suffer any further setbacks. Potter said he's not sure whether WIPP could continue if another radiation leak happened during the recovery process.
"We can survive one," he said, "but two, I don't think so."