New Mexico is fortunate to have a number of active seed savers and seed banks, largely thanks to the work of Native American farmers and programs, such as those initiated by the Pueblo of Tesuque, Taos Pueblo, and the Traditional Native American Farmers Association. Northern New Mexico is also actively involved in the formation of seed libraries — a more recent, community-based approach to seed saving.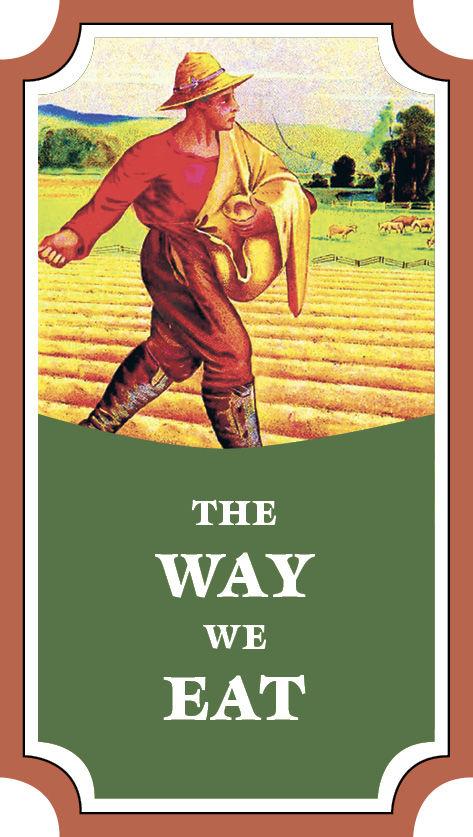 "As one local seed company after another were snapped up by chemical companies, the libraries are part of a growing parallel movement that's been pulling in the opposite direction, away from homogenization and toward diversifying local seed stocks and strengthening the role of farmers, not companies, in sustaining them," writes investigative journalist Mark Schapiro in Seeds of Resistance: The Fight to Save Our Food Supply (Hot Books, 2018). "Since 2010, more than 400 such libraries, of various sizes, have opened across the United States." Libraries of living things within libraries of books, he writes, "are now in every region of the country, one of the multiple edges of a rapidly growing movement."
In some areas, botanical gardens provide a home for seed banks and seed libraries, but Santa Fe's Botanical Garden is too young to step into that role just yet. Mollie Parsons, SFBG's Director of Education, said she can see the organization hosting something like that in the future, and notes that the staff is now saving and replanting seeds from the group's own small vegetable garden, using seed-saving instructions found on the website of Tucson-based Native Seeds/SEARCH. Parsons will give a presentation on international seed banks and seed libraries — focusing on the well-developed program of the Albuquerque-Bernalillo County Public Library system — as part of the Digest This! series of events at SITE Santa Fe on Wednesday, Dec. 12.
Brita Sauer, the woman who managed Albuquerque library's seed library, is now library services director at the main branch of Santa Fe Public Library, with plans already in the works to replicate the successful Duke City program. "I think that Santa Fe is a great community for this," Sauer said. "It's a great resource and a great way for people to come together around seeds and plants. It's also a positive thing for libraries to tap into that community spirit that brings people together a little more."
Sauer recently hosted two community meetings, one downtown, the other on the south side, to explore local interest in a "library within the library." Turnout was small, but participants were, she said "very passionate about seed saving and about having a community seed sharing project in Santa Fe." Most of the people attending hadn't had much experience with a seed library, Sauer said, although many had been saving seeds on their own or as part of a neighborhood effort. The Santa Fe Public Library is definitely committed to moving forward with a seed library in association with the Master Gardeners of Santa Fe, who are "very excited about a partnership," Sauer said. Shooting for a March kick-off, the group is hammering out the details, such as looking for seed donations and scheduling a seed-packing night early in the new year.
If you don't want to wait until spring to see how it all works, you can visit the seed library at the Embudo Valley Library in Dixon, which opened for business on Earth Day (April 22). Jessie Emerson, the volunteer who set up and manages the seed library, explained the process like this: "You go to the library, see what seeds are available, check out the seeds you want, and commit to bringing back the seeds at the end of the season. You are committing to actually growing the plants out and bringing the seeds back so other people in your community can take out seeds and grow them."
Emerson, who is a registered nurse and a certified clinical herbalist with a degree in sustainable community development, noted that one of her teachers, the late Juan Estevan Arellano — an expert on traditional New Mexican agriculture and acequia culture — always said that the best way to save the seed is to grow it, "and that's what we're doing at the library." The seeds at the library are special, Emerson said. "They've been harvested the correct way and stored the correct way. We accept no hybrids, no seeds that have been doctored or have had chemicals around them, and we accept no GMO seeds."
A plant geneticist in the Dixon area donated many of the seeds in the original collection to the library, and landrace seeds — plants that have adapted to the soil, the climate, and the water conditions where they are being grown — are in good supply. "Some of the seeds in our collection go back maybe a hundred years," Emerson said. "By growing out the plant, you're perpetuating not only the plant but the culture, the people, the land."
Emerson has also been offering hands-on classes to teach skills that support the use of the seed library — soil testing and composting, the proper time and place and way to harvest seeds, how and why to clean the seeds for safe storage. She has also brought in local experts like Emigdio Ballón, agricultural director of Tesuque Pueblo, who started the pueblo's seed bank, and Donald Martinez, Rio Arriba County Agricultural Extension Agent, to share their knowledge.
"The main purpose of the seed library," Emerson said, "is to maintain diversity and to maintain the local landrace crops. And that means food security on a down-home, local level because it's fresh food that you're growing or that you're finding at the farmers market."
Emerson plans to offer another series of seed library classes in the new year. ◀
See sitesantafe.org for more information on the Digest This! series of events at SITE Santa Fe on Wednesday, Dec. 12.
For information about the Santa Fe Public Library seed-library program, or to join Brita Sauer's seed-library mailing list, send an email to library@ci.santa-fe.nm.us or call the main library reference line (505-955-6781) to see if she is available.