"Clean your plate," my grandfather used to tell me. "There are starving children in China."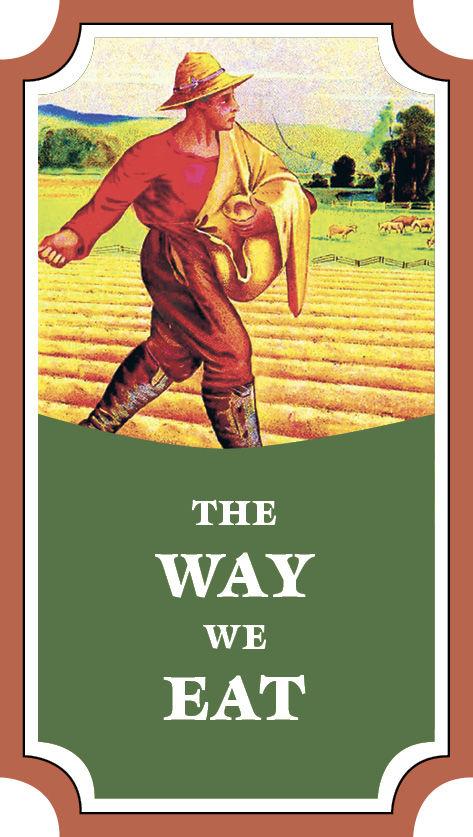 "But Grandpa," I would counter illogically, "there are starving children here too." And in reality, kids not finishing their dinner in America is no big deal; nowadays, there is no actual food shortage in this country. There's food everywhere — piles of corn and oceans of milk paid for by farm subsidies and then destroyed to keep prices from dipping too low, or food nearing its sell-by date that ends up in a landfill.
We're theoretically swimming in, wading through, and drowning in excess food. But there are still lots of people who can't afford to buy it.
To fill this gap we have food banks, warehouses that collect donated goods from all over the community, aggregate it, and redistribute it to those in need. Northern New Mexico actually has only one food bank: The Food Depot. Headquartered at 1222-A Siler Road, The Food Depot is the central vault of food and necessaries for nine counties in Northern New Mexico: Santa Fe, Los Alamos, Rio Arriba, Taos, Colfax, Union, Harding, Mora, and San Miguel. That amounts to a 26,000-square-mile area in which, according to executive director Sherry Hooper, the Food Depot reaches about 66,000 people in need each year.
Aside from taking in community food donations via seasonal food drives and yearlong charitable giving programs, the Food Depot is the distributor of USDA commodity foods and is also affiliated with the network Feeding America, which works at the national level with large food retailers like Wal-Mart, Trader Joe's, and Whole Foods to manage donations. These come to the Food Depot directly from the neighborhood stores.
"When those food companies have overproduced or the packaging is damaged or there's a misprint on the packaging — items that don't sell — they can donate that into the food bank system," Hooper said. Some local businesses do the same — Sage Bakery donates piles of bread every week, Hooper said.
The food is distributed through a myriad of partner organizations, some of them community-based, some faith-based, that make it their business to feed the city's hungry. Organizations like Bienvenidos Food Pantry, Our Lady of Guadalupe Soup Kitchen, and St. Vincent de Paul food pantry get goods from the Food Depot and package it in boxes or bags for guests to take home, or as freshly prepared meals.
"We really don't work with the individual or the family or the senior," Hooper said. "We provide the food to those partner agencies that are already doing some of that work. They then don't have to put their resources into going out and looking for food donations. They need only come to us."
For example, on Thursday mornings, a line forms outside Feeding Santa Fe — located conveniently next door to the Food Depot. Cars pull up from 6 to 9 a.m., and volunteers hand every adult in the car a bag of food, no questions asked — after all, it's sometimes the lack of Supplemental Nutrition Assistance Program (SNAP) card benefits or lack of a drivers' license or even the fear of paperwork that can result in needy families in the first place. The Food Depot also works with the city's indigent shelters: St. Elizabeth's Men's Emergency Shelter and Casa Familia, and the La Otra Puerta and La Casa Libertad youth shelters. The Food Depot provides them with food that they can prepare in-house, largely with the help of volunteers, for the breakfasts, lunches, and dinners they will serve to guests who don't have kitchens (or homes) of their own. The Interfaith Shelter (at the old Pete's Pets building off Harrison Road) has a rotating cadre of groups from across the spectrum of devotion who volunteer to prepare meals for the shelter's 100-something dinner guests every night.
"I always joke we have everybody from the Adventists to the Zen Buddhists," executive director Joseph Jordan-Berenis said.
There are also programs run by the Food Depot itself to, as Hooper put it, "fill gaps in service." This includes a mobile food pantry that drives out to rural communities or homes where the only food source for miles is a gas-station convenience store.
"A lot of them have land that has been in the family, and they live on that land and they can't afford to move," Hooper said. "Many of them are seniors; they've lived there their entire lives."
The Food Depot also does several direct programs for children, giving them, for example, bags of prepared food to take home after school that kids can eat without needing someone's help. Lunchbox Express delivers meals to children in low-income communities, sometimes paired with free books or a voluntary activity like crafts or gardening. To complete the cycle, so to speak, they also have the "Diaper Depot" to raise funds to purchase diapers for low-income families. And because for many New Mexicans, fur babies are part of the family too, they have a Food for Pets program, distributing cat and dog food along with people food.
"It's targeted to seniors with pets," Hooper said. "We know that a lot of seniors, especially those living alone, have only their pets as their companions. We found that people were accessing human food and first feeding their pets and eating whatever was left. We wanted to make sure they were accessing the fruit and vegetables and meat for themselves by giving them dog food or cat food for their pet companions."
Of course, despite grocery store, bakery, and corporate donations, food banks like the Food Depot still fall short where both food and volunteer hours are concerned, so your donations are not only welcomed but necessary. To donate to the Food Depot (or to Feeding Santa Fe, the Interfaith Shelter, or any of these other organizations directly), bring them your canned goods, frozen packaged foods, and dry goods. For various FDA reasons, they can't accept home cooking — they're legally required to toss cooked meals or unpackaged prepared food — so if you want to cook for people, go ahead and volunteer.
Food distribution in America shouldn't even be considered "charity" as much as it is basic civic decency. There's no reason why, in 2018, anyone in America should go hungry. What we do have though, unfortunately, is poverty, chronic and apparently unsolvable, and despite millions of years of "sustenance" being humanity's primary problem, we still see fit to allow money to be a barrier between our fellow community members and the calories they need to live. Until we can solve that problem, the Food Depot and its partners are the only things standing between the wolf and the doors of people who live or work in your city, your neighborhood, or even your home. ◀
For a list of food pantries and soup kitchens in Santa Fe, go to foodpantries.org/ci/nm-santa_fe.