Native Seeds/SEARCH (an acronym for Southwestern Endangered Aridland Resource Clearing House) was founded in 1983 in Tucson by Gary Paul Nabhan, Karen Reichhardt, Barney Burns, and Mahina Drees. The organization, which focuses on banking, sharing, and distributing heirloom seeds for crops traditionally grown in the Southwest, includes an active education program, a mail-order and retail store, a blog, and a newsletter. There are a number of ways to acquire seeds from NS/S, including in-store and online purchasing for the general public, a free or low-cost program for Native Americans, and a free seed library based in the Tucson retail store.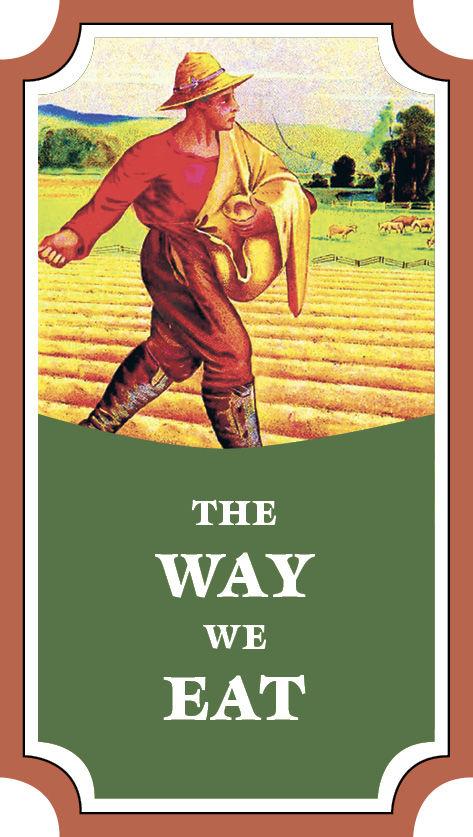 Pasatiempo recently exchanged emails with Kevin Dahl, who held various staff and board positions with NS/S (including executive director) between 1985 and 2018, and talked on the phone with current executive director Joy Hought.
Pasatiempo: Why and how was NS/S founded in 1983?
Kevin Dahl: As I understand it, Native Seeds/SEARCH grew out of a project to encourage food gardens, including on the Tohono O'odham Nation, where participants would ask for seeds of traditional crops. A seed exchange became part of the program. The need to make sure that these varieties were not lost, by collecting them and encouraging their use, became the core of NS/S's mission.
New Mexico is fortunate to have a number of active seed savers and seed banks, largely thanks to the work of Native American farmers and programs. Northern New Mexico is also actively involved in the formation of seed libraries — a more recent, community-based approach to seed saving.
Pasa: Why focus only on plants of the arid Southwest?
Dahl: While the arid part of the U.S. Southwest and northwest Mexico is very diverse in both cultures and landscape, it has a rather similar agricultural tradition. The founders also realized that while saving the seeds of crops and their wild relatives is important worldwide, this region would provide enough challenges and opportunities, and the scale was something that they could tackle.
Pasa: Has NS/S changed in any significant way over the past 35 years?
Dahl: The core mission of NS/S has stayed the same. Collecting seeds from farmers was extremely important in the early years, and I am so grateful that we were able to obtain what we were, as some would surely have been lost. Different projects to promote in situ conservation [continued use of the crops in place] were implemented during our history, and some passed on. But NS/S continues to keep these varieties genetically pure, safeguarded in a state-of-the-art seed bank, distributed for use by all. We work with traditional farmers to promote their continued use.
Pasa: If establishing the seed collection was the most important task in the early days of the organization, what do you see as its most important mission now?
Joy Hought: I think for the folks who are here now, it's really about how we make sure that we don't become a dead-end repository for seeds that are in a museum. And the way that we do that is to be increasingly more assertive about what else we need to know about these crops in order for farmers to use them successfully.
As agriculture has changed and technology has changed and economics have changed, these types of biodiverse heirloom seeds are struggling to have a place in contemporary farming. You can't just take one of these beautiful heirloom seeds and give them to a contemporary industrial farmer and have him have success with them, because they are different. They are adapted to a different type of farming system. So there is a challenge with biodiversity when it comes up against modern farming. I think our work today is to find that sweet spot where we can support contemporary farmers in utilizing these varieties — and that means that we've got to partner with farmers, partner with people participating in food markets to better understand the crops. I don't think it's reasonable today to expect every household to grow a portion of their own food. … But if we can incrementally introduce more of these biodiverse foods into the food system, I think that's a win. Conventional farming isn't going anywhere — so what we want to work toward is just a slightly bigger piece of the agricultural pie.
Pasa: Do heirloom seeds have a role to play in food security?
Hought: We think there is a role for heirloom foods in food security that goes far beyond just the romance and beauty of biodiversity, because there are nutrients there that aren't present in modern foods. An individual green pepper, for example, is going to be smaller, but it's got more nutrition — specifically, more micronutrients. They've been selectively bred out in the interests of breeding for other values. The industry is waking up to what it's done over time — it's bred these very monochrome varieties that perform well, yield well, but have lost their flavor components, lost their micronutrient profiles — and now they're looking back at some of these heirloom foods and going, "Oh, can I grab that gene that produces that cool micronutrient and add it back into my modern crop and then I can sell it back to consumers as this superplant?" … We think we've got the original superfoods, that you don't have to reinvent them, that they already exist.
Pasa: Would heirloom seeds do a better job of adapting to climate change than genetically modified or hybrid seeds?
Hought: In terms of potential adaptability, what these heirloom varieties have, if the heirloom is what is called an OP, or open pollinated variety, what it has built into it is … if you have a handful of seeds, all of those seeds are not genetically identical; there's just enough genetic variation that there is the potential after you plant it that some of them are going to handle that environment better than others, and they are going to survive. So because they are not all the same, there is some built-in flexibility that in theory should lend itself to a better ability to adapt … But I honestly don't think there is a clear, demonstrated, ecological advantage to these crops in the face of climate change. We just don't know.
Pasa: It sounds like interaction with the community is an important part of your work — that it's not just about the seeds; it's also about the people.
Hought: Biodiversity really depends on many, many hands. We've only got 12 to 14 people working here, but we have hundreds of volunteers and thousands of members. It's the nature of this type of biodiversity that large institutions aren't going to do that work for us. It's dependent on the community to make that happen, even if that means you're saving that one seed from green beans in your backyard.
People come to our seed classes and they get overwhelmed … like, "I don't have space to grow 20 crops and save all these seeds …" and we say, "You don't have to. You are still valuable." When you go to the farmers market, ask your farmers where they get their seed. That's really the next frontier of biodiversity and conservation. There is a lot of future work to do to make more of these seeds accessible to organic, sustainable farmers. I just want people reading this to know that if they don't have a yard, or they are not a farmer, there are things they can do to support farmers in their community who are growing these foods. We can support them by supporting their livelihoods and communicating to farmers how important that is.
Pasa: What's the most important thing people need to know about supporting biodiversity?
Hought: Biodiversity work doesn't have to be stressful or based on fear. We want people to engage and be motivated by the joy and the delight of biodiversity. All of the beautiful foods that we have with us today in the heirloom community are still here because at least one person cared enough to save a seed. … It doesn't have to be a huge scientific undertaking … it comes out of being delighted with interacting with the natural world.
When people are afraid of GMOs and afraid of this and that, they put their energy there. We have finite time and energy on earth. Are we going to spend it being afraid of the things we don't like, or are we going to leverage that energy to build a future that we do want? ◀