Being an adventurous foodie doesn't just mean trying out unfamiliar recipes in the kitchen, growing your own food, or seeking out exotic ingredients at your local grocery store. For some, it means going out into the mountains or into the fields and foraging. Backyard forager Ellen Zachos also believes in being aware of what's around you closer to home, on daily walks through the neighborhood, in local parks, or in your ornamental garden.
Zachos, who lives in Santa Fe, is the author of numerous books on foraging and gardening, including these titles released by Storey Publishing: The Wildcrafted Cocktail ($18.98), Backyard Foraging: 65 Familiar Plants You Didn't Know You Could Eat ($16.95), and Growing Healthy Houseplants ($8.95), all of which are available on her website (backyardforager.com). A Harvard University graduate, Zachos teaches foraging mixology workshops across the United States, offers online courses on wild edibles, and 11 herbs and spices to include in a wild spice cabinet. She lectures on topics such as growing rooftop gardens, orchid growing for wimps, and preserving the wisdom of elders, who knew a thing or two about foraging.
Join Zachos on Tuesday, Oct. 6, for her Zoom talk "Foraged Flavors of Santa Fe," and learn about what you can gather locally. Register in advance and receive an illustrated recipe for a crab apple bourbon cocktail that you can make beforehand and toast your fellow foodies. The event is sponsored by Slow Food Santa Fe (slowfoodsantafe.org).
Zachos knows a lot about plants, but foraging is risky if you don't know what you're doing. She spoke with Pasatiempo about how to start foraging and some of the surprising uses for native and non-native plants.
Pasatiempo: How did you get started in foraging?
Ellen Zachos: I was a professional gardener in New York City. I designed and maintained rooftop gardens. I came to foraging as a gardener, as a plant person. A woman that worked for me was already a forager, and she was bringing these interesting things for lunch that I'd never heard of. When I tasted them that hooked me immediately. I've always been really interested in food, and I thought, Wow, people don't know about these flavors. You can't buy them anywhere. I need to figure this out.
Pasa: I can't imagine that an urban center like New York City provided you with many opportunities for foraging.
Zachos: It was actually a wonderful place to forage. The parks were full of edible plants and mushrooms.
Pasa: Are you always on the lookout for plants you can forage, even if it's not your primary objective when you leave the house?
Zachos: I pretty much forage wherever I am. That could be in the alleys in Santa Fe. It could be when I'm visiting my family in New Hampshire. Wherever I go, I always have my eyes open for wild, edible plants and mushrooms. If my husband and I go out for an early morning walk in the neighborhood, I always stuff a couple of plastic bags in my pocket. If we pass spruce tips in spring or mustard seeds in fall, he knows he's going to have to stop and wait for me while I harvest.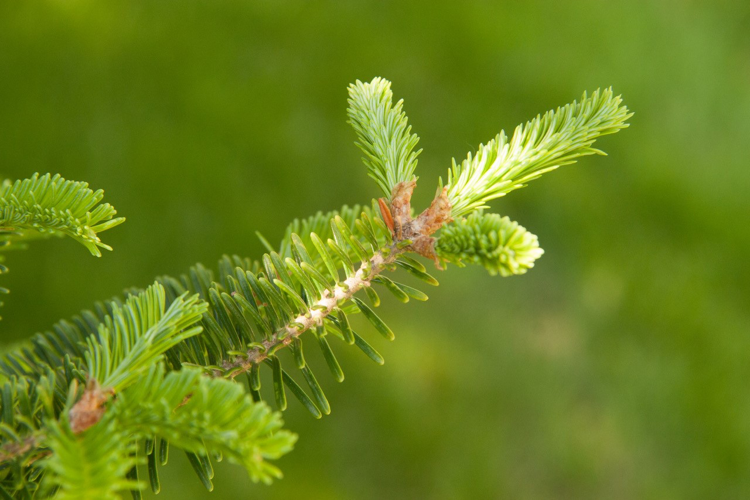 Pasa: There must be a world of difference between the types of plants you can forage here as opposed to back East.
Zachos: I've had to learn a lot of new plants. Some things are the same, but it's more challenging to forage here. There's a good spring season and a good fall season. But with the summer heat, there's not quite as much by way of fruits and mushrooms. And when we have a year like this year, when there was literally no monsoon, that just shoots the mushroom season all to hell. Mother Nature is in control of this. Not us.
Pasa: Sustainability is an important factor to consider when foraging, isn't it? You have to be careful not to over-pick things and avoid negatively impacting native plant populations.
Zachos: A lot of the things that I forage for are actually considered invasive. And that's a great way to start because you can harvest with abandon and not worry about harming the population of an endangered native plant. A lot the things we find around here, like a lot of the mustard greens, are not native. If something has a very aggressive growth habit, or is considered an invasive weed and is crowding out natives — which might be more beneficial to pollinators — that's the right place to start. You're actually helping reduce the population of invasive plants.
Growing seasons are also important for a lot of reasons. There are some plants that are delicious and healthy at one part of the season and damn right toxic at a different part of the season. It's always important to know when to harvest the plants. Also, if you're talking about something that's endangered, you have to think about what part to harvest. If it's a root crop and the part you're after is the root, that kills the plant. If you're going for the fruit or the seed, you might be able to harvest a small amount and still leave fruit for the birds and seeds for the plant to propagate itself.
Pasa: What are some of the types of edibles that can be found locally?
Zachos: Crab apples are much on my mind right now because they're all over the place. ... That's something that I think is really easy for people to start foraging for because it's so similar to a commercial apple. It's not like a green where you have to go through an identification key and take a look at the leaf shape, the texture, and the markings. Everybody recognizes them. And now is the season to start picking them.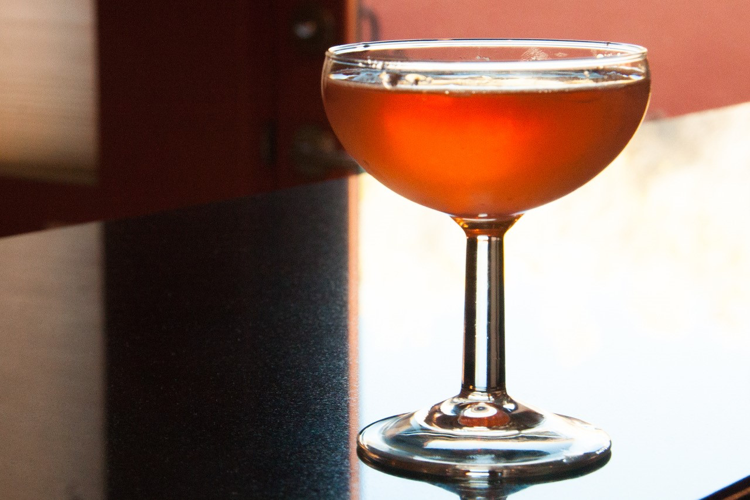 There's also a very common weed in Santa Fe — it actually grows all over — called the mallow. The leaves are edible, and they're only fair, but the seeds of the mallow can be used as an egg white substitute. You can actually make wonderful meringue cookies from them. I think most people are astonished when they see that. It's an almost magical transformation from the seeds, which you boil and then beat to turn them into a meringue.
Pasa: Some ornamental plants and flowers are also edible. What's an example of some that can be found around here?
Zachos: A lot of people grow winecups, or  mallow, as ornamental flowers because they're gorgeous. They're these bright magenta flowers, and they spread like crazy. And that has an edible root that's very tasty. Oregon grape, which is a really popular landscape plant around here — you see it at the State Capitol, you see it in people's yards — has a small, bluish-purple fruit that's also very tasty. Prickly pears are coming into season right now. Those are delicious. And sumac fruit. A lot of people think sumac is poison, but it's a completely different plant. It's also a wetland plant, so nobody's going to find that one around here. But sumac with the red berries is very tasty.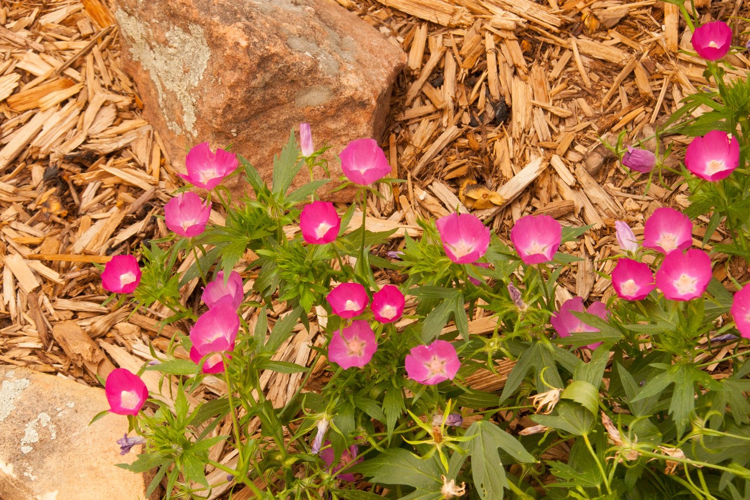 Pasa: What are some of the ways you can prepare?
Zachos: The most popular thing that people do is make a tea out of it. You steep it, like a sun tea, in room temperature water. It turns a beautiful deep red color. You strain it off and serve the beverage, and it tastes like lemonade. You can also infuse the sumac berries in gin for a bright red, lemony cocktail. Some people will dry their sumac fruit and grind it and make a spice mix out of it. If you've ever had a spice mix called za'atar — it's a common Middle Eastern spice mix — the basis of that is sumac fruit.
Pasa: One of your lecture topics is on preserving the knowledge of grandparents and great-grandparents. I suppose it wasn't that long ago when foraging was more common than it is today.
Zachos: So much of this knowledge is something that, even two generations ago, our grandparents knew. Either people have forgotten it because they buy their groceries in a store and don't have to do it anymore, or they moved into a city and thought they couldn't do it, or they thought that preserving your own food at home was for poor people. But often, if you look to older recipe books or recipes from other countries, you will find that these edible plants and mushrooms were being used and, sometimes, are still being used. If you look for pokeweed in a grocery store today, you will not find it. But back in the '30s and '40s, it was very popular. It was sold as a canned green, especially in the Southwest and through the South Midwest. Now the only people who eat pokeweed are foragers.
Pasa: I guess you don't have to go far afield in order to forage. You can start at home with your own garden.
Zachos: I have a very small garden. I don't have a lot of plants. But everything in my garden is ornamental and edible. If a non-forager was to look at my garden, they'd have no idea that it was an edible garden. But I know that at least one part of every plant has an edible purpose. That's just a rule I made for myself when I moved here because I had a blank slate, and I thought, This is great. I can do whatever I want, and that's what I wanted to do. If you're someone who loves the idea of foraging and loves the idea of expanding your palate of flavors but you're somewhat intimidated by the idea of going up into the mountains or out into the fields, you can make the identifications that you have to do in order to be safe as a forager and start in your own backyard. You know what you've planted there, and you know you're not using any harmful pesticides or insecticides.
Pasa: What's the best way for a novice to start learning about foraging?
Zachos: I think a multipronged approach is important. You have to read. You have to go out with somebody who's got the experience. Everybody learns differently. I like to see the plant, touch the plant, smell the plant, and be told by an expert, "Yes, you've identified that correctly." That builds confidence. There's still a place for book learning, but, in foraging, nothing beats the experience of going on a plant walk and harvesting with somebody who knows and can talk to you about the plant. ◀