It captures the imagination and scorches the palate. It's the chile pepper, a rugged little fruit that is found throughout the world's cuisine. Pepper expert Dave Dewitt explores the spice in his new book, Chile Peppers: A Global History (University of New Mexico Press, 368 pages, $29.95). The book, which was released in September, is a culmination of DeWitt's decades researching the fruit.
"When I first moved to New Mexico in 1974, I had only had one hot and spicy dish in my life," says DeWitt, 76. He wanted to sell articles about his new home, though, and discovered that spicy foods could be central to that. "You can't write about New Mexico food without writing about chile peppers."
Originally from the East Coast and educated in Virginia, DeWitt had some knowledge of chemistry but little about chiles. "I just knew that they were one of two state vegetables of New Mexico, neither of which is a vegetable," he says. "Chile pepper being a fruit and the pinto bean being a legume."
Peppers could be the ticket to success, he thought. "I was just flailing around and so forth. Then I realized there was very little written about chile peppers and I started focusing on that, and all of a sudden, my career just took off." In 1984, he published his first book on peppers and spicy foods, The Fiery Cuisines.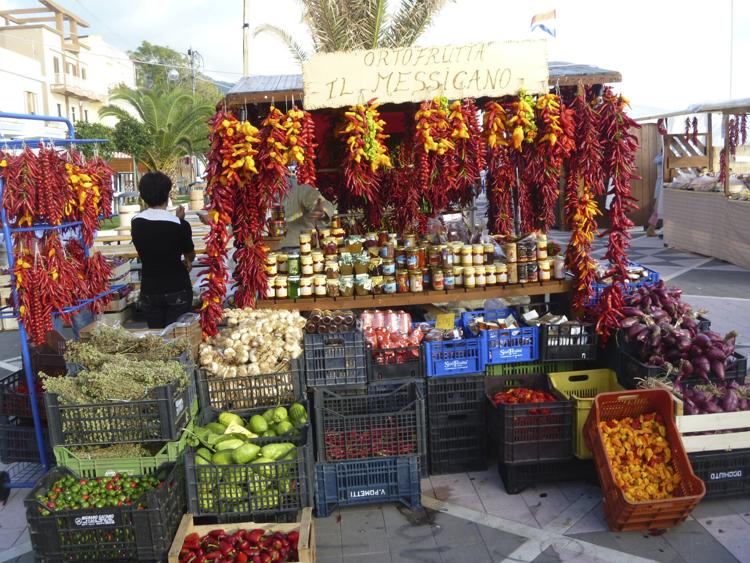 "About the same time as the book was being sold, I went to the chile conference, and as I was driving back, I couldn't get this one image out of my mind — a tabletop display of Old El Paso products — and I was thinking to myself, I bet the storm door business has a couple of trade shows each year and here's a multibillion-dollar industry, in my estimation, that doesn't have any trade show at all," DeWitt says. He already had experience in event management, mostly auto shows and flea markets. DeWitt created the first Fiery Foods show in 1988. It drew about 70 exhibitors and 500 attendees. Thirty years later, it's grown to 170 exhibitors and more than 20,000 people.
Over the years, DeWitt has published 54 books, most about spicy foods, as well as many articles. He also edited a magazine called Chile Pepper devoted to spicy foods for about a decade.
In some ways, the recent book is a capstone project that captures the highlights of his spicy career. "I cobbled together this book from what I've learned that had not been published in print," DeWitt says. "I'm pretty proud of it because it chronicles the lengths I went to, but it wasn't torture. It wasn't like a bunch of people stranded in the jungle. I got to stay in high-class places and eat at high-class restaurants."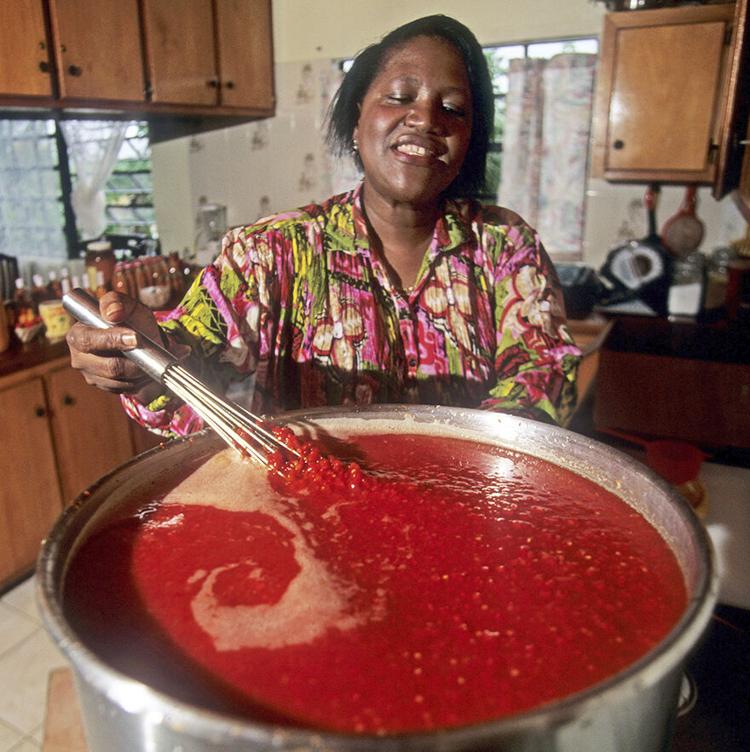 The comprehensive book begins with the domestication of the pepper. The chile was a weed that grew in modern-day Bolivia or Brazil. Birds ate and spread the seeds around the Americas. Humans also gathered and ate the peppers beginning sometime around 7500 BCE. They domesticated the pepper about 4,000 years later.
Chiles became a central spice for the Inca, Maya, and Aztecs. In fact, these great societies revered the pepper. Perhaps 40 varieties of domesticated peppers were grown throughout the Americas when the Spanish first arrived. Europeans brought the chile back home, where it was mostly grown in monasteries before it was taken to Africa and India.
"When it got to India, it was the easiest thing that anybody could grow," DeWitt says. "It was a lot cheaper to use than black pepper." Chile could be used for curry. India now leads the world in dried chiles.
Early in his career, DeWitt discovered that he could use manuscript advances to travel the world and do research on peppers. A significant portion of Chile Peppers: A Global History is devoted to DeWitt's personal experiences and discoveries in places like Trinidad and Tobago.
To complement each section of the book, DeWitt has included more than 70 recipes of his favorite recipes for dishes like carne en jocón, chiles rellenos, green corn tamales, ramesar curried mango, and red snapper filet. DeWitt has pieced together some of the recipes from the archaeological record to give readers a sense of what historical dishes tasted like.
For his part, DeWitt doesn't like his chile to be insanely spicy. He usually makes a point to ask restaurateurs to serve him food at the same spice level that locals eat, as opposed to a milder version for tourists, but he doesn't tend to go overboard. "A lot of people think that because I've written all these books, done all this research, and have this show, that I can eat the hottest food and chiles in the world, but I can't. I'm just like a regular person," he says. "The hottest pepper that I ever use in cooking is the habanero.
"No matter what you're cooking, add the chile peppers slowly and carefully and continually taste," DeWitt says. "It's always easier to spice something up than it is to get rid of the spice. The only way you can get rid of the chile peppers that are overwhelming a dish is to add more of everything else." ◀
---
Want to know the heat factor of your chiles? There's an app for that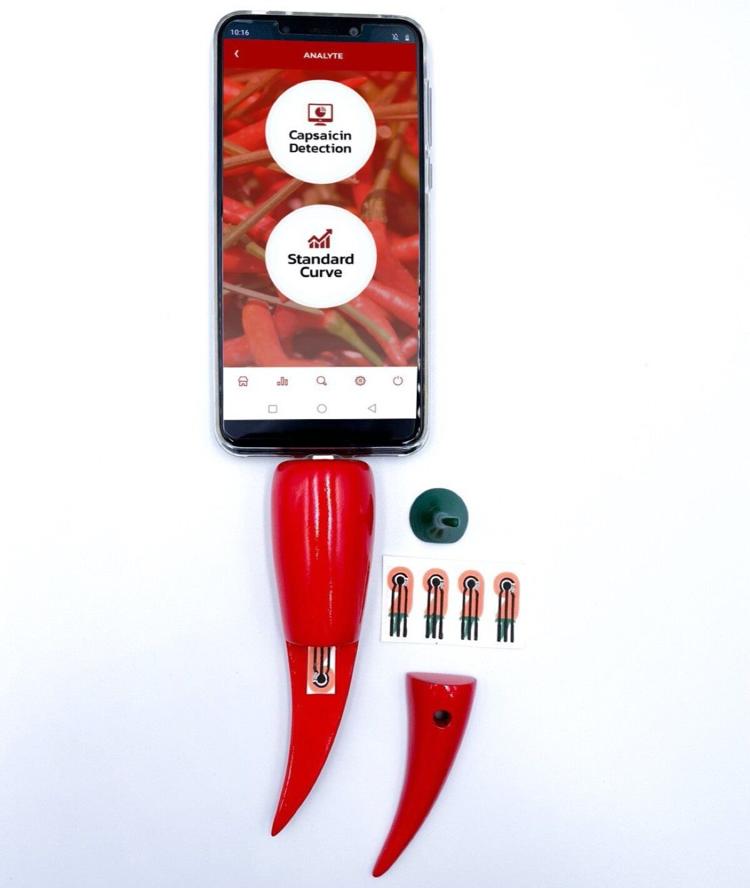 As Dave DeWitt makes clear, there's a whole world of chile peppers to try. Before you go off and singe your mouth with a blazing hot pepper, though, it might be wise to gauge the relative spiciness. Fortunately, researchers in Thailand have a solution: a portable capsaicin test that plugs into cell phones and works with an accompanying app. This tiny chemistry lab is, of course, shaped like a pepper.
Capsaicin is a chemical compound that contributes spiciness to peppers. It's also got a plethora of other uses, including pain relief for arthritis. When chile is diluted and introduced to the nitrogen-infused graphene test paper that comes in the kit, capsaicin will oxidize and create a small electrical current that the device can measure.
The kit was announced in the September edition of the American Chemical Society's Applied Nano Materials and isn't yet available to the public. Someday soon, though, adventurous eaters will be able to navigate through their own spicy sea of peppers.