Blame it on Hallmark Channel movies and the Thanksgiving plays we appeared in over the years. What we take for granted about the beloved holiday isn't all true.
That initial feast 400 years ago wasn't called Thanksgiving, and it didn't happen in late November. It didn't include potatoes or sweet potatoes, which hadn't been introduced to the Americas yet, or cakes or pies, because the pilgrims hadn't gotten around to building an oven. Turkey may have been on the menu, but we don't know for sure.
(Truth be told, most of our Thanksgiving traditions were concocted as part of a 19th-century public relations campaign conducted by Sarah Josepha Hale, the influential editor of a Philadelphia-based magazine called Godey's Lady's Book. She lobbied five presidents before convincing Abraham Lincoln to declare the day a national holiday in 1863.)
And pilgrims, it turns out, liked their beer. In fact, it was their favorite beverage, and they drank so much of the ship's store on the Mayflower that they were put ashore without any, so the sailors would have enough for themselves on the rest of the voyage. That celebrated big dinner was a dry one.
There's another, less direct way to incorporate beer into a Thanksgiving meal — marinating the food, instead of the guests.
But it doesn't have to be dry for you. The explosive growth in American craft brewing and the variety of available imports mean that there's now an incredible range of beer styles available, many of which are worthy of accompanying a fine Thanksgiving feast. Eva Moldovanyi, general manager and beer buyer for the recently reopened Susan's Fine Wine and Spirits (632 Agua Fria St., 505-984-1582, sfwineandspirits.com) provided some guidance for those who would like to add a brew or two to their celebration.
"If you wanted to start with a pre-dinner beer, a gose or a radler would be an excellent choice," she says. "Both would function like a champagne as a starter. Radlers have a citrusy, carbonated, refreshing quality, and their alcohol level is low." (A radler is usually 2/3 beer and 1/3 lemonade or other fruit beverage, so it's similar to a shandy.)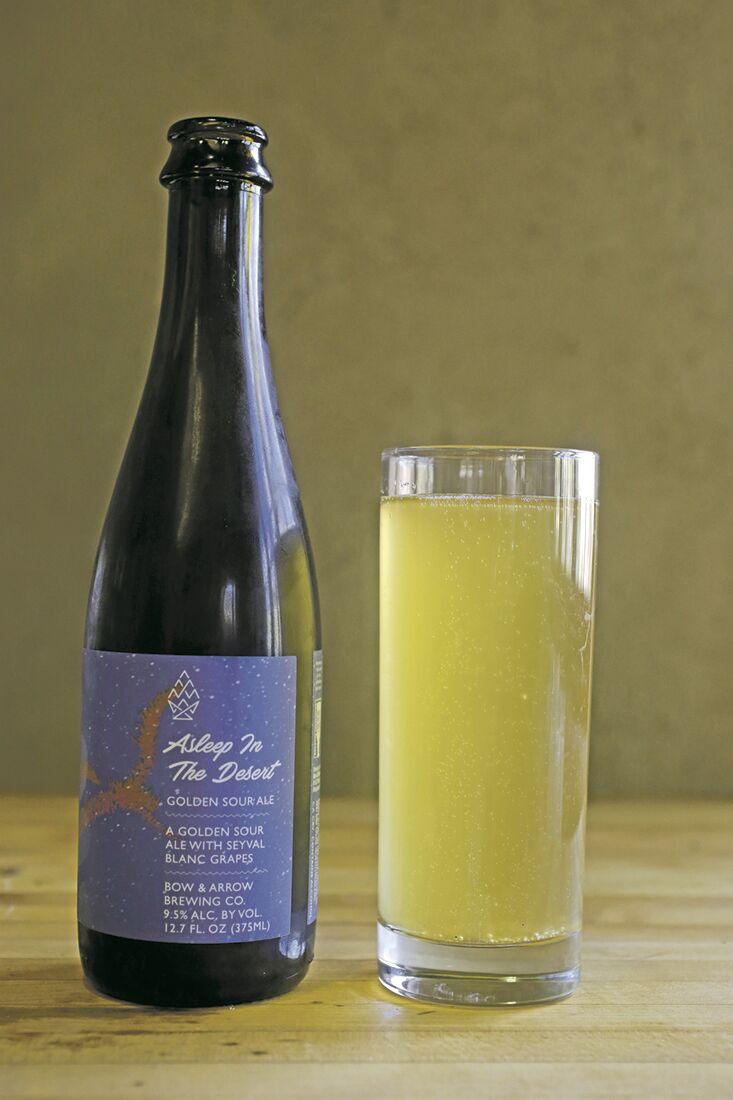 "A gose (pronounced GO-suh) is a type of sour that's frisky, a bit acidic, and may or may not be fruity," Moldovanyi says. "Second Street Brewery makes an excellent one called Gose Town, which is a strawberry rhubarb sour. Another New Mexico option is Always in the Desert, a barrel-aged golden sour with a very bright flavor profile from Albuquerque's Bow and Arrow Brewing."
Moldovanyi recommends brown or amber ales to complement a main meal turkey. They typically have pronounced malt characteristics — toasty, nutty, or biscuity are typical flavor adjectives — and a low level of hops bitterness. "Second Street Brewery's Brown Ale would be very high on my list," she says. "It won a gold medal in the 2020 Great American Beer Festival for good reason. The Hazelnut Brown Nectar from Oregon's Rogue Ales would be another top choice, as well as Bell's Amber Ale."
If a brown ale seems a bit too laid-back for you, Moldovanyi suggests a tripel — a style of Belgian ale with a very complex flavor profile. "They're usually light-bodied and effervescent, with a big, creamy head and a combination of spicy and fruity qualities," she says. "They have more hops than you might think just from the taste, which isn't bitter, and tend to be high in alcohol content, so go slowly and really savor it." Santa Fe's Tumbleroot Brewery makes Dry-Hopped Tripel, one of Moldovanyi's enthusiastic recommendations. Another is Delirium Nocturnum, an import from Brouwerij Huyghe; it's a Belgian dark ale, so it combines aspects of brown ales and tripel ales.
And for the finale? "With pumpkin pie, a vanilla porter or a milk stout would be my choice," Moldovanyi says. "If the dessert is something chocolatey, you could match it with a pumpkin ale." ◀
Note: Non-alcoholic versions of many of these beer styles are also available.