Forget the pricey bottle of wine this year and scrap the scented candles. There are still plenty of possibilities that say "thank you" to your discerning holiday party host this season, and none of them are fruitcakes, either (well, maybe one). All are available locally and none will break the bank.
Marabissi Margherita Panforte ($11.99)
Marabissi is one of Italy's most famous bakeries. Panforte, an Italian pastry produced in the Tuscan region since medieval times, is a chewy concoction with dried fruits and nuts. Associated mostly with the province of Siena, panforte is a Christmas tradition. Marabissi's gooey Margherita panforte is made with candied oranges, citrus peels, almonds, hazelnuts, spices, and honey. Las Cosas Kitchen Shoppe only stocks them during the holiday season. "It's one of these grab-n-go types of gifts, and it's authentic," says store manager Molly Watt. "During the Crusades, they would put them in the saddle bags. It's dense and slightly sweet. It's not a fruitcake but kind of, and it's absolutely delicious."
Las Cosas Kitchen Shoppe, 181 Paseo de Peralta in the DeVargas Center, 505-988-3394, lascosascooking.com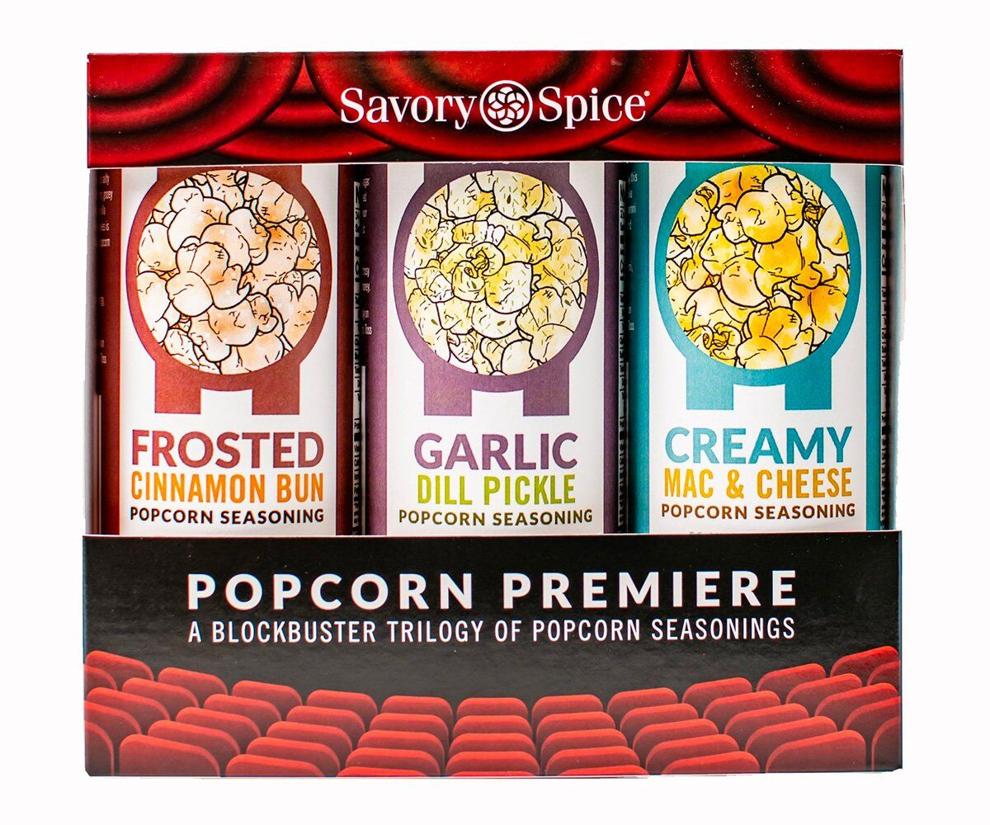 A great gift for the host of your next movie night, Savory Spice's Popcorn Premiere comes in a three-pack of seasonings for sprinkling on your popcorn: Creamy Mac & Cheese, Garlic Dill Pickle, and Frosted Cinnamon Bun. It's a "blockbuster trilogy" that comes in canisters with movie-inspired designs, including Jaws and E.T. the Extra-Terrestrial. If you're looking for a host gift with a less specific theme, consider a two-pack of Hatch green and red chile powder, available for $15.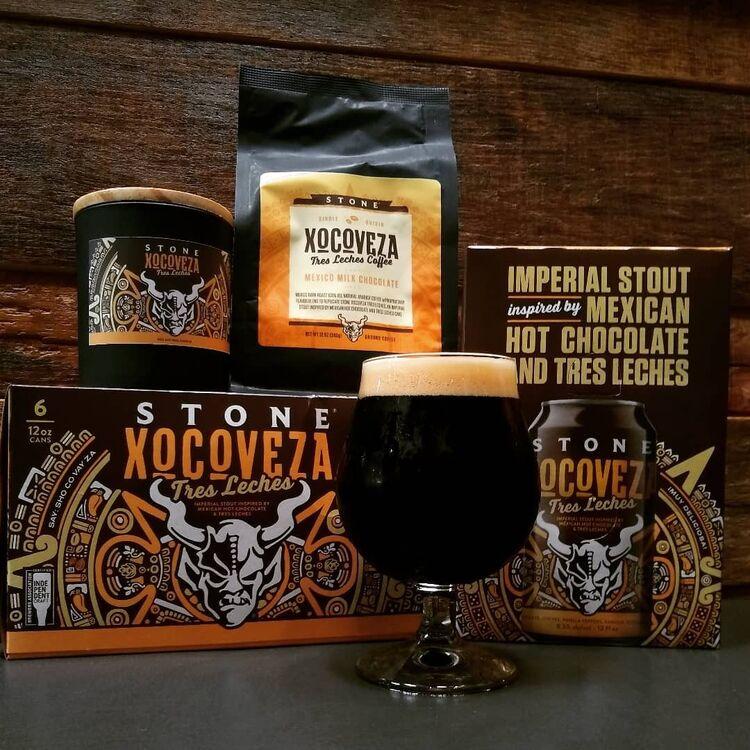 A six-pack of Stone Xocoveza Tres Leches Imperial Stout ($15.99)
A nice cold brew is perfect for the warmer months, but a good winter beer has its place at a holiday party, too. A heady imperial stout, the Tres Leches has a rich aroma and a bright palette with just a touch of sweetness. Tres Leches, as its name implies, is inspired by the decadent Latin dessert, as well as by Oaxacan hot chocolate. It's a smooth, creamy stout with flavors of roast coffee and vanilla and a finish that adds a slight touch of heat. "It was brand new this year," says Jerome Valdez, general manager of Kokoman Fine Wines & Liquor. "It's made with chocolate, coffee, pasilla peppers, vanilla, cinnamon, and nutmeg. So it's definitely geared for when it's colder and you might want something to heat you up a little bit."

Gruet Winery's Blanc de Noirs ($18)
When your host or hostess doesn't like red or white wine, something bubbly could be the right choice. Consider Gruet Winery's Blanc de Noirs. Pale salmon in color, Gruet's méthode champenoise sparkling wine is an extremely versatile selection that can be paired with just about any meal. It boasts aromas of berry and pear and has a warm and toasty finish. Its 90-point score from Wine Spectator in 2015 marks the Blanc de Noirs as an outstanding wine of superior character. And it's made right here in New Mexico. The non-vintage Blanc de Noirs is aged en tirage (a French term for the period of time a sparkling wine has rested in the bottle in contact with the yeast sediment from the secondary fermentation) for a minimum of 18 months. And for under $20, it comes at a great price point.
Landmarks of New Mexico glass ornaments ($30-$75)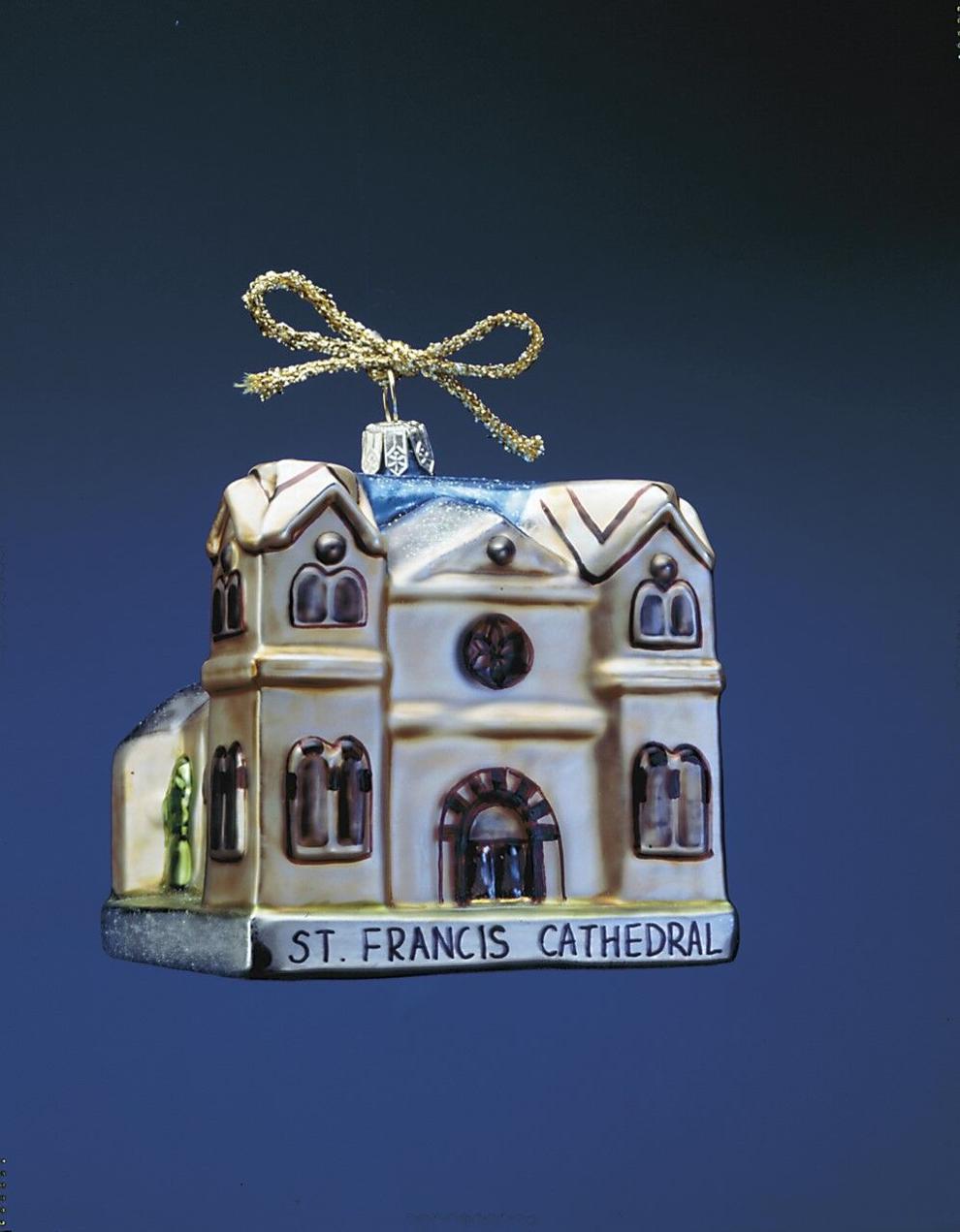 Susan's Christmas Shop's New Mexico-themed blown-glass, hand-painted, and custom-polished ornaments make out-of-the-ordinary hostess gifts. A collaboration between the Christmas shop and Landmark Creations, makers of exquisite ornaments of landmarks around the world, these high-end items dazzle. Crafted in workshops in Poland in a process that takes a week to complete, they're a gift that can be used over and over again, as a decorative item or for the tree. They're sold exclusively through Susan's and feature iconic buildings around the city, including the Cathedral Basilica of Saint Francis of Assisi ($55), the Santa Fe Opera ($50), and even The Shed Restaurant ($50), which comes with Christmas shop owner Susan Topp Weber's favorite menu items listed on the back (the #4 and a slice of mocha cake). New for 2021 are the Roundhouse ornament ($75) and the Cristo Rey Catholic Church ($70).
Bolitas ($29.99 per pound)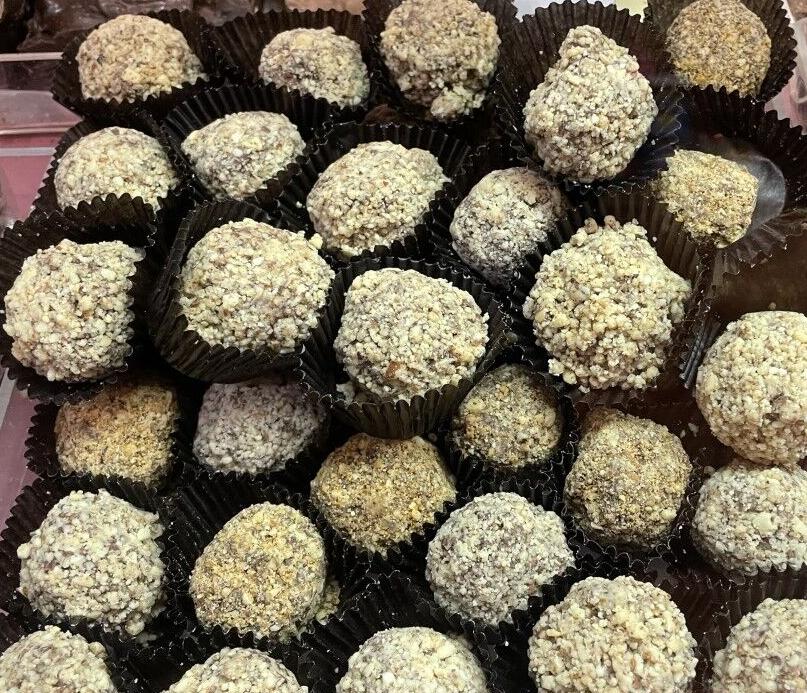 Chocolate is a synonym for happiness, and Señor Murphy Candymaker's bolitas prove it. These rich confections of chocolate fudge, hand-dipped in dark chocolate and encrusted with almond, will melt in your host's mouth (and maybe melt their heart). The sweetness of the fudge is tempered by the dark chocolate and savory almonds. "Most people that leave New Mexico, when they come back to visit, the bolitas are the one thing they cannot live without," says Señor Murphy sales associate Amanda Sanders. "Another favorite would be some of the piñon items: the piñon caramels, the clusters, or the turtles." You can buy them by weight, and they can be purchased individually for about $1 apiece. Of course, you can mix and match or stick with the bolitas (you won't go wrong).
Señor Murphy Candymaker at La Fonda Hotel, 100 E. San Francisco St., 505-982-0461, senormurphy.com