Santa Fe has no shortage of theater groups, most of which operate along similar lines with small budgets, small productions, and small casts. They rehearse for a few weeks, run the production for a few weeks at one of our smaller theaters, then start all over again with a different script and new set of actors.
However, with the arrival of the Exodus Ensemble (from Chicago, not the Middle East), we now have an ambitious young troupe working on a completely different basis, artistically and financially.
The ensemble and its Santa Fe location are the brainchildren of April Cleveland, who grew up in Champaign, Illinois, and Los Angeles, California, studied acting at The Lee Strasberg Institute in West Hollywood, then earned a B.A. from St. John's College (Santa Fe) in 2015 and an M.F.A. in stage directing from Chicago's DePaul University in 2019.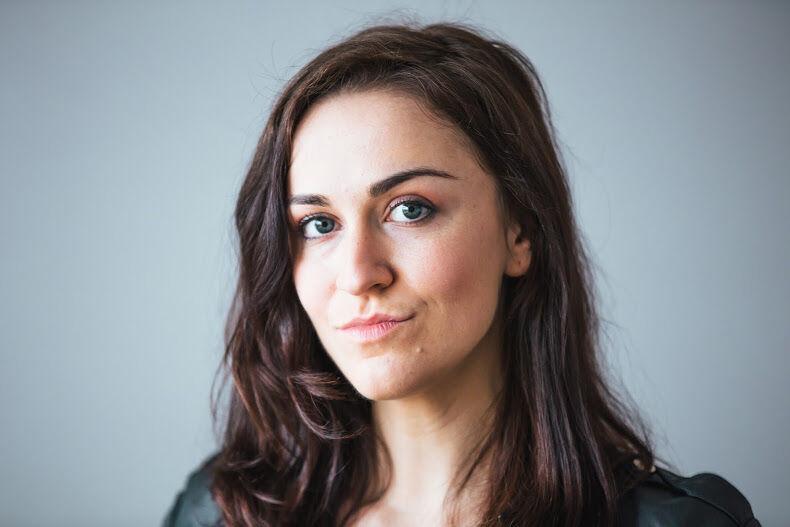 When the pandemic shut down just about everything theatrical a few months later, Cleveland headed to Santa Fe. "I always wanted to come back, because it's my favorite American city," she says, "but there's not a theater scene where you can make a living." Nevertheless, when her partner, whom she met at St. John's, was hired as a tutor here, they relocated.
Cleveland started dreaming up ideas on the drive from Chicago. "On July 30, 2020, I sent emails to the best actors I knew, inviting them to move in together here, share resources, and develop an ensemble," she says. "Eleven of them arrived on Sept. 1. It was possible only because of COVID."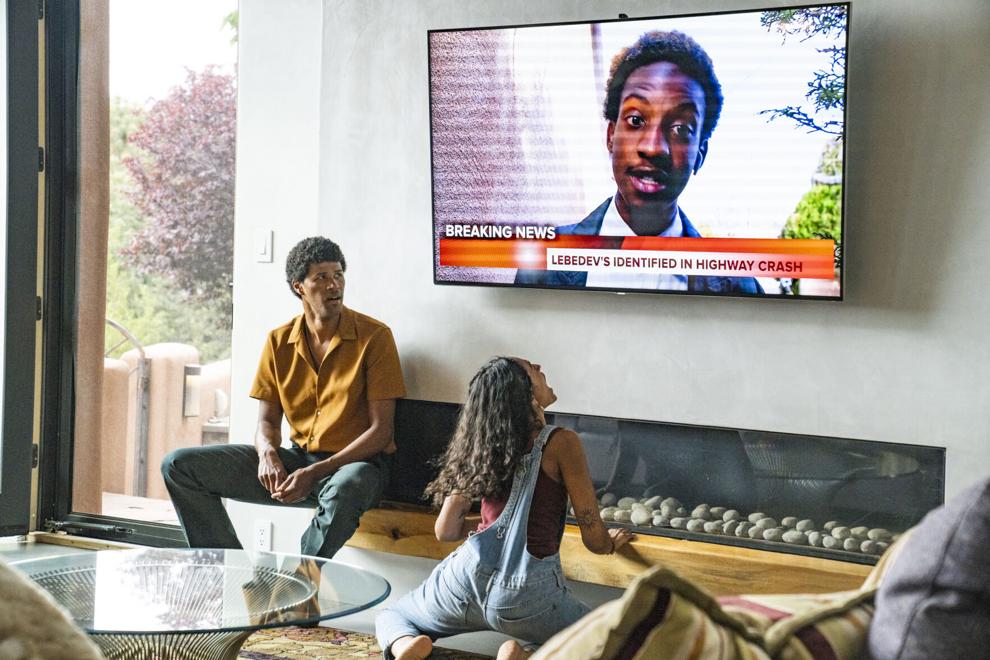 The ethnically diverse ensemble members are recent graduates of DePaul's School of Theater, drawn to Santa Fe by the opportunity to work together in an arts-oriented community. Like most actors in America they're piecing together a living, in this case from what Exodus has been able to pay them so far, plus a combination of personal savings, family support, unemployment, voice-over work, food stamps, short film shoots, radio and television commercials, and part-time gigs, such as teaching tap dance at the National Dance Institute.
The group describes what they do as immersive theater that "transforms old stories into contemporary sagas that happen in surprising spaces. We coax audiences out of their comfort zones and into dramatic worlds, dissolving the boundaries between spectator and actor." By design, their "experiences" are seen by very small audiences — 10 to 20 at each one — with shared food and drink playing an important role.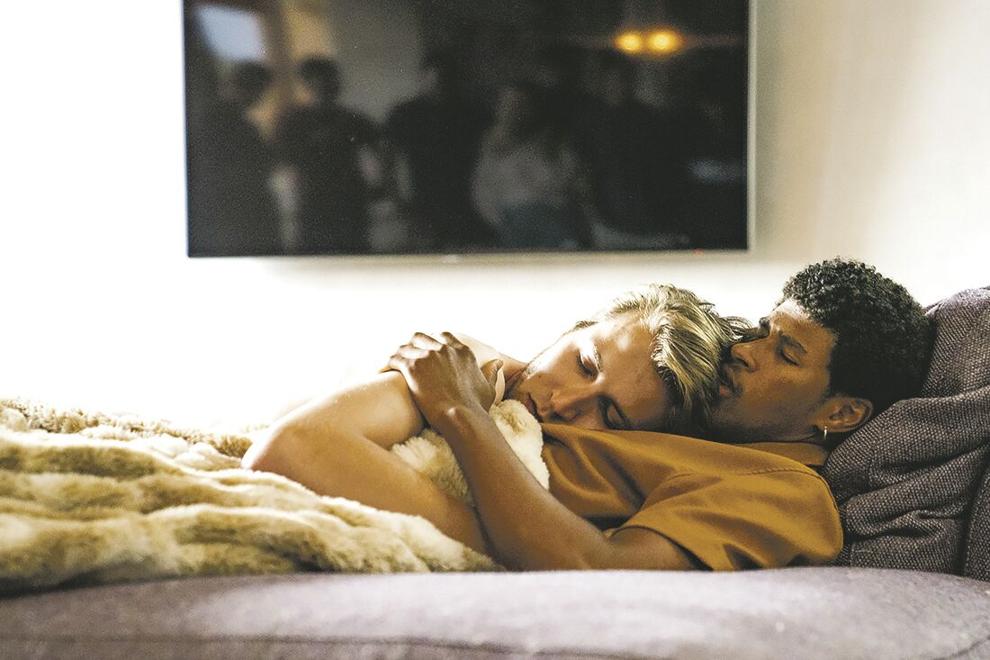 The professional acting ensemble, common in European theaters but not here, was one of the key artistic tenets. "I worked at Theater Basel in Switzerland," says Cleveland, "where they have an ensemble, and every actor knows 10 to 20 different shows, which they've all worked together to create." For the Exodus members, that means a commitment to working full-time on behalf of the ensemble, which does everything — scenery, costumes, properties, sound, music, and food and drink preparation, as well as acting.
For the first four months they lived on Artist Road in three adjoining casitas that were scheduled to be demolished. Before the wrecking ball hit, they developed their first "experience," Ivanov, a contemporary reframing of an early Anton Chekhov play. (Exodus uses the term experience to describe what they perform, rather than play or production.) Ivanov has been staged at least 60 times since, about 50 in a La Cienega house (their second whistle-stop home) and 10 in other private homes. The Exodus experience includes artisanal charcuterie trays and signature cocktails as participants "bear witness to the intersection of two families sprinting away from grief, debt, and responsibility."
Bathsheba, "a single page of The Bible transformed into a mind-bending slasher of an Exodus experience," was developed at a larger home on the east side, where some of the members still live. Like Ivanov, this "horror, camp, and psychological thriller" comes with a content warning, in this case specifying nudity, weapons (toy guns), cults, and violence. Audience members must also be comfortable being blindfolded.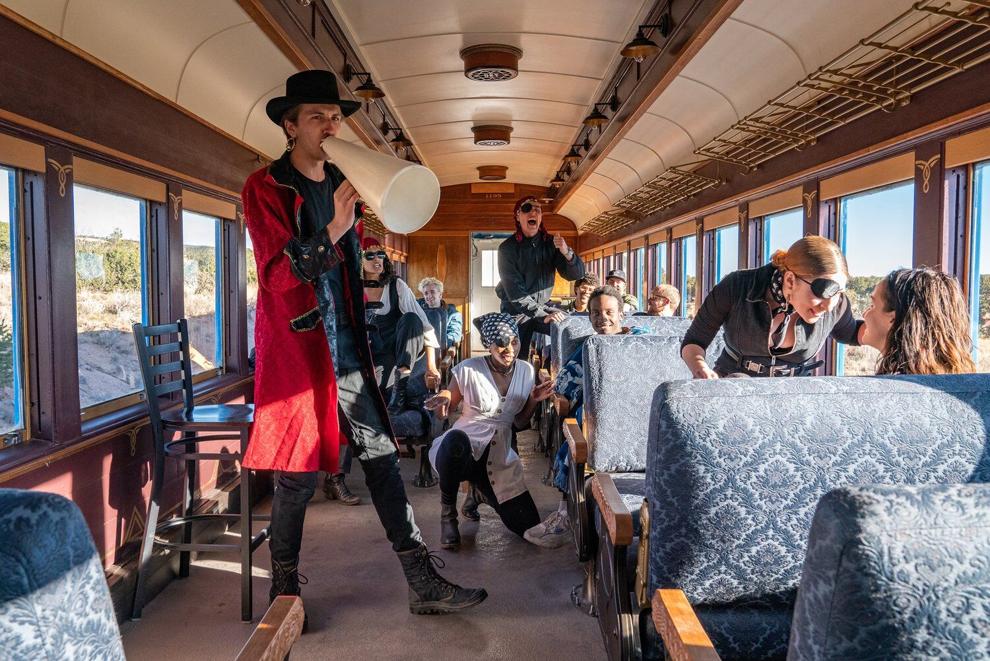 As a change of pace, Exodus also serves up a three-times-a-month Theater in Motion event on Santa Fe's Sky Railway (skyrailway.com). "It's a fun and goofy sketch comedy and music show on the train," says Cleveland. "For us, it's therapy after all the high-octane, intense things that we do otherwise."
Ivanov and Bathsheba are now being performed at the ensemble's new home, the Acequia Madre House on the east side. Dating from 1926, it was the Fényes-Curtin-Paloheimo family home for many decades. It now houses the Women's International Study Center (WISC), whose flagship activity is a residential fellowship program for female scholars, artists, authors, and others to live in a house on the property while advancing their work and engaging with the Santa Fe community.
"Over the last two years, Acequia Madre House has invited WISC Fellows to 'take over' the museum, using the space, artifacts, and stories to create new art inspired by history," explains center Executive Director Jordan Young. "Last summer, archivist Pilar Law and I found ticket stubs in our archives from the 1934 Curtin Theater, when Leonora Curtin threw theater parties with guests such as Witter Bynner and Mary Austin. Immediately after experiencing Ivanov, Pilar and I knew we wanted to revive this tradition of theater by working with the Exodus Ensemble. We are thrilled to invite them to perform here."
In addition to acquiring a new venue, the company is close to launching its third experience, Jayson, an adaptation of Euripides' Medea, for a two-person cast. Ensemble member Kya Brickhouse originated the role of Sasha in Ivanov and is now playing Anna, Ivanov's fiancée, while also developing the role of Medea, the mythological murderer of the two children she had with her husband, Jason, who left her for another woman.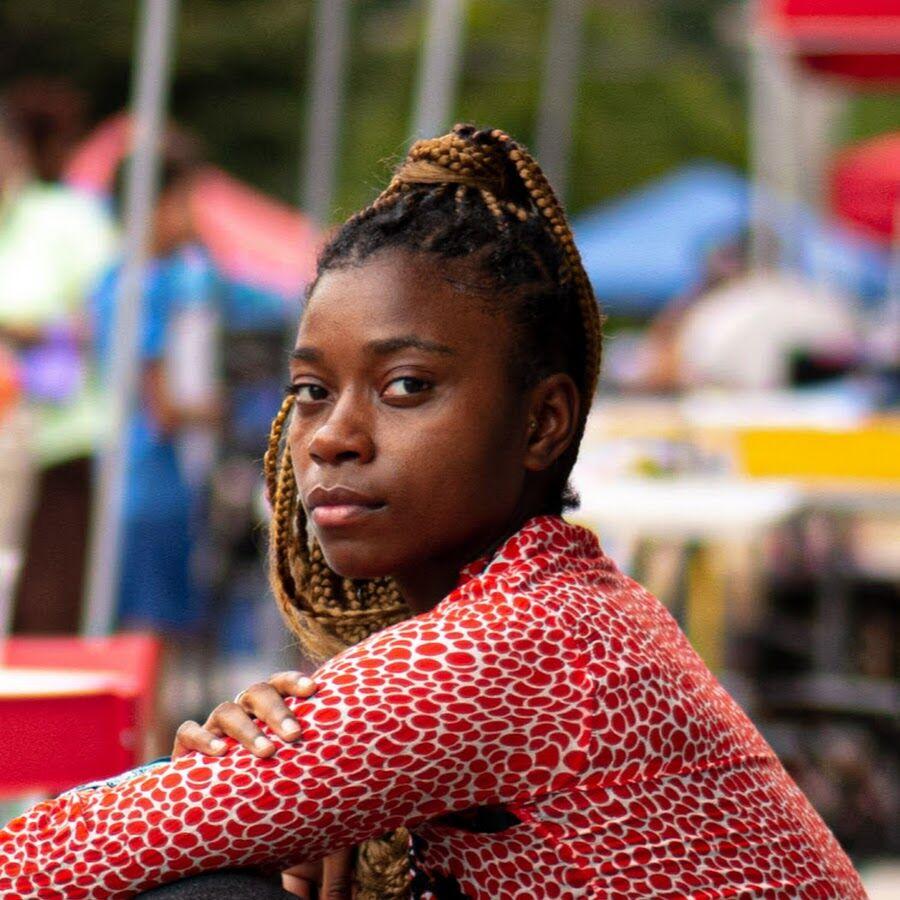 "There are some interesting similarities between Medea and Anna," Brickhouse says. "Anna's just attempting to be seen, trying to get out of the background while still dealing with all her ailments. Medea has an unwavering love for Jayson, no matter what, and it's tempting to try to over-explain her choices. You miss out on the love. We're focusing on the storytelling — how to humanize both Jayson's story and Medea's."
In keeping with their out-of-the-box working model, Cleveland and the rest of the ensemble don't know exactly when Jayson will be ready to open. Perhaps around May 1. And the location? It's in the Railyard, but that's all they'll say. Attendees will receive specifics after making a reservation. (If you think it might have something to do with a well-known local author, you wouldn't be wrong.)
The company's financial model and ticketing concept are just as unusual as its artistic approach. In fact, there are no tickets: Exodus operates on a pay-what-you-can basis with attendees making reservations for the events after signing up for the group's email list (exodusensemble.com/get-on-the-list).
The approach has generated what Cleveland describes as "incredibly disparate audiences, very inter-generational and inter-income levels. We get 60- and 70-somethings who are Santa Fe's traditional audience, as well as 20-somethings who've never gone to a play before. It's very important to us that anyone can attend, regardless of income."
To sustain the company for a year means raising at least $350,000. How can that be possible given the small audiences and the pay-what-you-can approach? Cleveland says that the group gets many additional donations from attendees after they've been part of an experience, with quite a few of $1,000 or more and five of at least $10,000 to date.
The word of mouth around Ivanov and Bathsheba also spawned high-profile attendees who are now on ,the company's board of directors, including Catherine Oppenheimer (founding director of NDI New Mexico and New Mexico School for the Arts), Alice Loy (CEO of Creative Startups), Peter Trevisani (president and majority owner of New Mexico United soccer team), Jen Scott (managing partner of Ojo Caliente and founder of RBA Skincare), and John Gray (former museum director at The Smithsonian).