Scott Harrison, artistic director of Ironweed Productions, looks back at a selection of plays from the company's 15 years.
Fool for Love by Sam Shepard (2005)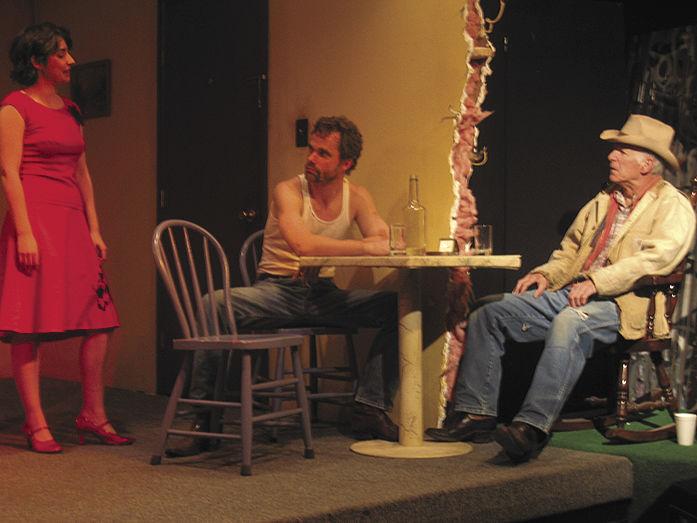 Fool for Love was our beginning in Santa Fe. I knew from the first rehearsal that we were creating something special. The play had a raw, combustible, rock concert energy in the intimate and electric Warehouse 21 garage space. Ana Gallegos y Reinhardt inspired our ongoing goal of mentoring young people in our productions. Fool for Love also launched our tradition of finding not only a great play but the ensemble who could fly with it. And it began an exploration we have pursued with many of our plays since: the myths that exist in America — in this case, the romantic myth of the American West — as the buried secrets of two reunited lovers, Eddie and Mae, are startlingly hurled to the surface in the presence of a stranger and a ghost from their past.
The Trip to Bountiful by Horton Foote (2010)
Every once in a while, you have the opportunity to work on a project that holds great personal meaning. Such was the case with The Trip to Bountiful. Horton's plays often explore a question many face in the transitory landscape of America: What is home? I first read this play at the same time my grandmother, no longer able to live on her own, moved from her small-town Missouri home of 94 years to live in New York with my aunt and uncle. Grandma, like Carrie Watts in Bountiful, often talked of wanting to go home. And home came to have different meanings for her: her house, her youth, her friends, many of whom had died. And ultimately, home meant being reunited with my grandfather — for like Carrie Watts, grandma's spiritual faith was strong. As Carrie so beautifully discovers at the end of the play, sometimes "home" is as simple as the act of digging your hands into the rich, healing soil of the earth.
Death of a Salesman by Arthur Miller (2015)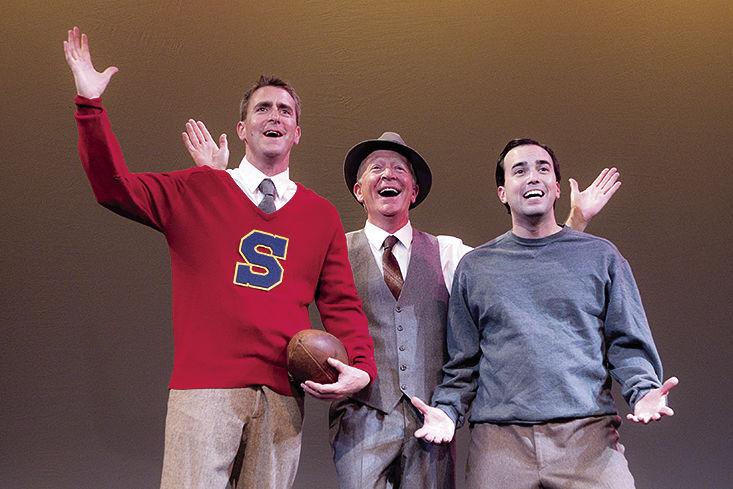 Death of a Salesman is an indictment of the myth of the "American Dream" that "a man can end with diamonds here on the basis of being liked." It also explores the myth of the "all-American family." There is this strange, unhealthy need that exists within many in America to believe that there are people, families, and institutions who are perfect, or all- American, whatever that means — and that this is an ideal to aspire to. And it creates the need for secrets in order to preserve the appearance of this ideal. As with Fool for Love, Death of a Salesman is a play about a family haunted by secrets. On the most personal level, clinging to these two myths leads one man to take his own life, a tragedy that shatters the very family he was seeking to protect.
Water by the Spoonful by Quiara Alegría Hudes (2019)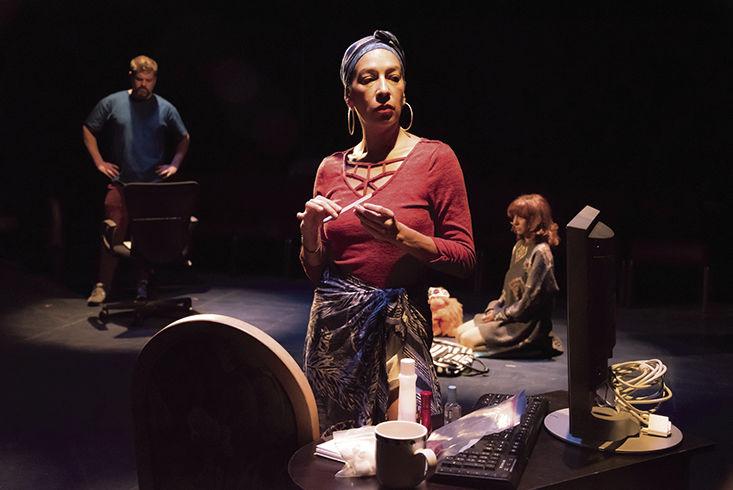 Ironweed turned over fresh soil with Water by the Spoonful, continuing a new chapter we began with Ketevan Kharshiladze Ussery's Hidden Treasure (2019) of exploring the diversity of the American experience. This was a deeply rewarding collaboration with Teatro Paraguas and Santa Fe Playhouse to bring The Elliot Trilogy to Santa Fe. We leaped into this project without a director or a cast, and the risk ultimately blossomed into a rich tapestry of artists led by Puerto Rican director Valli Rivera and featured a dynamic ensemble of actors from Santa Fe, Albuquerque, and Los Angeles. This multifaceted play explores the life of a Puerto Rican family living in Philadelphia and delves into the ravages of the war in Iraq, the uncompromising struggle with addiction recovery, and the meaning of true face-to-face connection. And like The Trip to Bountiful, this play explores "what is home?" — both the home we are born into and the one we create for ourselves.
The Aliens by Annie Baker (2020)
Looking back on Ironweed's 15 years, The Aliens continues our exploration of facets of the American experience that have intrigued us since the beginning: the often divisive myths that define America and also what is it that creates a sense of belonging, of home.