In the second of Pasatiempo's SFO at Home, we focus on The Magic Flute, a work that presents us with the perfect paradox — a piece that is quite likely the best of all possible introductions to opera for a child or a first-timer, yet one which offers repeated rewards to the most experienced attendees.
---
Wolfgang Amadeus Mozart was an enthusiastic theatergoer, a perceptive critic of actors and authors, and a would-be playwright, having started at least two scripts of his own. He wrote his first operas at age 11, and music for the stage occupied much of his time until his untimely death in 1791 at age 35.
While he's best known today for his four Italian-language masterpieces — Idomeneo, The Marriage of Figaro, Don Giovanni, and Così fan tutte — Mozart was an enthusiastic proponent of opera in his native tongue. His small output of German operas reflects a lack of commissions for them, not a lack of interest. A year before Figaro, he wrote to a friend, "Wouldn't it be something if we Germans should start to act in German and even to sing in German! Then perhaps our budding national theater would burst into flower."
---
Emanuel Schikaneder (1751-1812) was one of the most versatile theatrical talents of his era. An impresario, playwright, actor, singer, and dancer, he won acclaim in roles ranging from Hamlet and Macbeth to comic parts in Viennese dialect. Schikaneder's theater company had an impressive repertory, staging plays by Shakespeare, Beaumarchais, Voltaire, Goethe, and Calderon, along with singspiels, works that combined accessible music with extensive dialogue, much like Broadway musicals.
Schikaneder and Mozart first met in Salzburg in 1780 and became close friends. They reunited nine years later in Vienna, when Schikaneder took over the Theater auf der Wieden, a suburban theater that held about a thousand spectators and sported a very deep and well-equipped stage. The impresario had a simple approach to productions — spend as much as he could afford (and then some) on scenery, costumes, and special effects.
The Viennese theater scene then included several commercial companies led by publicity-savvy managers who competed fiercely with one another for audiences. Fairy-tale singspiels set in exotic lands and full of magical aspects were all the rage, with Schikaneder's rivals offering works such as Kaspar the Bassoonist, or the Magic Zither.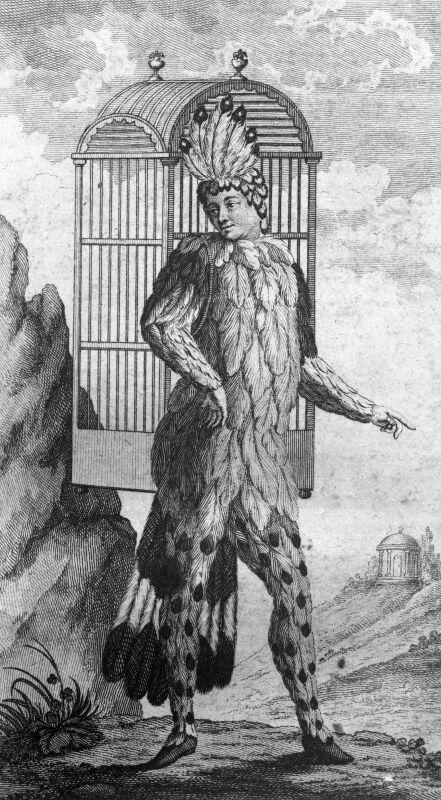 To compete, Schikaneder launched his own series of fairy-tale operas. Several of them were created quickly via an assembly line process, with multiple composers writing music for different numbers simultaneously as soon as Schikaneder finished the text. Mozart was one of the five composers who contributed music to The Philosopher's Stone, or The Magic Island, which was staged in 1790.
A year later, Mozart and Schikaneder compounded the text for The Magic Flute with elements drawn from a just-published fairy tale called "Lulu, or The Magic Flute," Thamos, The Philosopher's Stone, and Masonic initiation rituals. Mozart was an active participant in shaping the text and, during composition, made more than 50 changes in it, some of them extensive.
The co-creators were both Masons who had firsthand knowledge of the initiation rituals. They incorporated many elements from the rituals into The Magic Flute to stress its positive aspects at a time when Freemasonry was under attack from ruling regimes and the Catholic Church.
The overall dramatic arc of the opera — a young hero's spiritual education via a series of trials, and the eventual triumph of light and knowledge over darkness and oppression — is clearly modeled on Masonic practices. The musical symbolism centers around the concept of threes (three ladies, three spirits, three flats in the home key of E-flat major, three big chords that interrupt the overture), a number especially associated with Freemasonry. At the same time, Mozart and Schikaneder broadened their approach so that the piece became more a universal allegory about the powers of love, fidelity, and forgiveness than a literal representation of Freemasonry.
---
Tamino is a prince from a foreign land who is saved from death by the Three Ladies, attendants to the Queen of the Night. He embarks on a quest to rescue Pamina, daughter of the Queen, from Sarastro, priest of the Sun Temple, accompanied by Papageno and guided by the Three Boys. When they arrive at the temple, they learn that the Queen is actually the evil manipulator, not Sarastro. Pamina and Tamino fall in love, then successfully undergo the three initiation trials to join Sarastro's brotherhood. The Queen and her forces attack the temple but are defeated, and Sarastro cedes his temple leadership to Pamina and Tamino.
---
The Magic Flute is Mozart's most eclectic opera, with dazzling soprano coloratura for the Queen of the Night, sepulchral bass notes for Sarastro, ancient forms such as fugues and chorales, weighty choruses, and folk-song-like refrains for Papageno, to name just some of its modes. A sense of radiant simplicity and direct emotional appeal envelops much of the music.
---
THE MYTH OF MOZART'S FUNERAL
Mozart died a little more than two months after The Magic Flute premiered. It was the greatest loss in the history of classical music. The Romantic-era myth of Mozart's funeral went like this: He was too poor to afford a proper burial, so he was buried in a communal paupers' grave that went unmarked. Only a few people attended his funeral service. Even fewer followed the coffin  toward the cemetery, and they all turned back on account of the snowy weather.
Virtually none of this is true.
Mozart received the standard funeral for a member of his class, paid for by his widow and a family friend. His body was interred in a "regular, simple grave," not a communal pit, and it was marked by a memorial stone placed soon afterward. (The location of the stone and burial site both vanished because, at the time, gravesites were leased for a ten-year period, after which the authorities plowed them up for reuse.)
The funeral that occurred the day after his death was primarily for family members; an elaborate high mass in his memory four days later was very well attended, as was a service in Prague. No one followed the coffin to the cemetery because interments were viewed as a routine, secular activity. The weather that day was calm and warm.
---
Ingmar Bergman's cinematic version from 1975 is widely considered the greatest opera film ever made, with a palpable sense of joy and wonder present throughout. It was filmed in an exact recreation of a fully functioning 18th-century theater, so it's as close as we'll ever get to seeing what Mozart and his audiences saw. Go for the recent, digitally restored version from Criterion.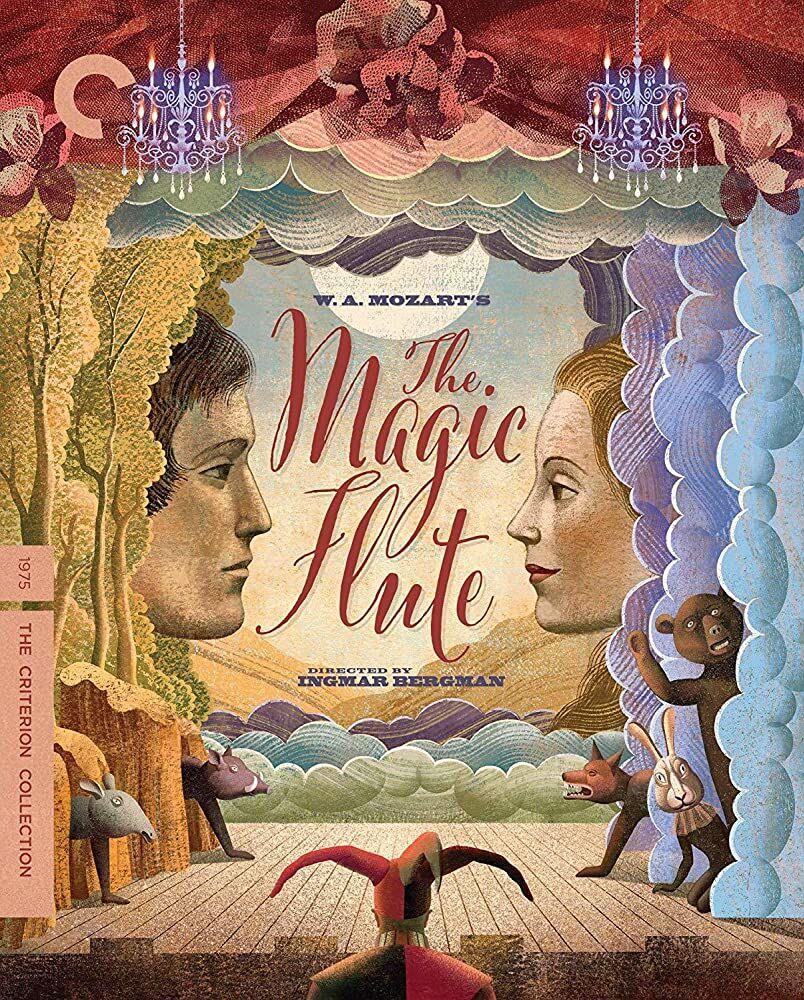 Directors and designers have a field day with production concepts for The Magic Flute, so if you'd prefer something with a more contemporary sensibility, audition various versions on YouTube before making your choice.
On CD, the 21st-century releases conducted by Arnold Östman for L'oiseau Lyre and by René Jacobs for Harmonia Mundi are both excellent. The latter recording includes all of Schikaneder's dialogue, which some will find tiring, but the opera really does make the most sense when performed without cuts. In the "Golden Oldies" division, Georg Solti's 1969 release on Decca is a fine choice.
NOTE: The "Songs from the Santa Fe Opera" episode on The Magic Flute, hosted by baritone Anthony Michaels-Moore, is now available on the Opera's Facebook page, YouTube channel, and website at santafeopera.org/the-magic-flute.
---
On July 31, SFO at Home looks at Richard Wagner's Tristan und Isolde.