While none of us can enjoy this season of the Santa Fe Opera in the way we had hoped, it's still possible to explore the planned 2020 operas with SFO @ Home, Pasatiempo's five-part guide to essential information about the composer, librettist, and the opera's background, a plot summary, and recommended CDs and DVDs for home listening or viewing. And there is some upside to this approach — no worries about forgetting where you parked the car, and no candy-wrapper crinklers or loud whisperers behind you.
We're starting this week with The Barber of Seville, then continuing with The Magic Flute on July 17, Tristan und Isolde on July 31, Rusalka on Aug. 7, and M. Butterfly on Aug. 14. 
---
Gioachino Rossini chose his parents wisely. A father who was a professional horn player and a mother who was an opera singer, they were the perfect couple to produce a composer, which they did on Feb. 29, 1792. Their precocious son played keyboards, horn, violin, viola, and cello as a youngster and started earning a paycheck as a violist in an opera orchestra at age 9.
After two years at Bologna's music conservatory, Gioachino quit academics in favor of actual composition and working as a pianist and conductor for local opera companies. His first opera to be performed was the one-act comedy La cambiale di matrimonio (The Marriage by Promissory Note), staged in Venice in 1810.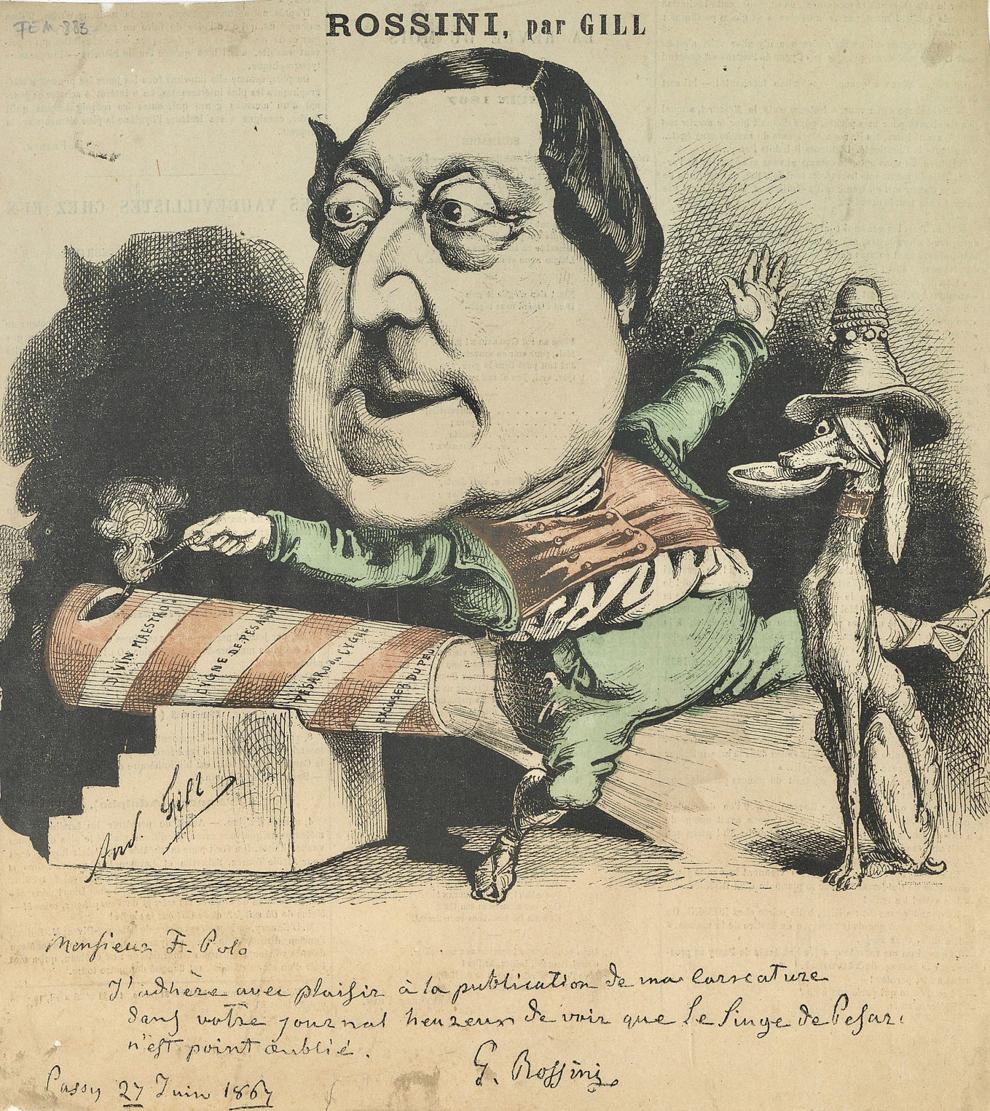 Over the next 27 months, he wrote four more one-act and three full-length operas, which were staged in Venice, Bologna, and Milan. Then in February of 1813, everything changed for the 21-year-old composer. The premiere of his "heroic music-drama" Tancredi at the Teatro La Fenice in Venice was "a genuine thunderbolt out of a clear, blue sky for Italian opera," wrote Stendhal, Rossini's first biographer. While Rossini was already considered a maestro di cartello, someone whose name alone drew audiences, Tancredi rocketed him to the forefront of Italian composers young and old.
Three months later came his first comic masterpiece, L'Italiana in Algeri (The Italian Girl in Algiers), which happened thanks to a typical opera production crisis of the era. The spring season at Venice's Teatro San Benedetto imploded when one composer failed to deliver a new piece and Rossini's La pietra del paragone (The Touchstone) flopped miserably.
The beleaguered impresario pleaded with Rossini to write something else, anything else, but fast. As the composer later recalled, "Nothing primes inspiration more than a producer tearing out his hair. In my day, all Italian impresarios were bald by age 30." The Italian Girl opened four weeks later, and by the Act I finale, the audience was "gasping for breath and wiping the tears from their eyes," as the eyewitness Stendhal reported.
Five more full-length operas followed over the next 30 months, after which The Barber of Seville was commissioned by Rome's Teatro Argentina. The theater, which still stands, was built atop the ruins of the Theater of Pompey, where Julius Caesar was assassinated in 44 BCE.
At least four earlier opera versions of The Barber existed, including one by Giovanni Paisiello, a composer who was much beloved in Italy. Rossini deferentially asked his permission to treat the same subject, which was granted. Rossini also opted for a different title — Almaviva, or the Futile Precaution — and issued several statements praising Paisiello's version, explaining that his own would differ in many respects.
Rossini's librettist was Cesare Sterbini, a Vatican employee and poet who had written a few undistinguished opera texts. Luckily for musical posterity, The Barber of Seville was based on a first-rate play of the same name by Pierre-Augustin Caron de Beaumarchais that premiered in February 1775 at the Comédie-Française in Paris. Sterbini made effective use of its tight construction, fast-moving scenes, sharply drawn characters, and witty dialogue in creating his one masterpiece.
Rossini wrote The Barber of Seville in less than three weeks, perhaps as few as two. (Upon being told this, rival composer Gaetano Donizetti opined, "I always knew he was lazy.") The opening night on Feb. 20, 1816, became one of the most infamous fiascos in opera history. The commissioning impresario had died two weeks before, throwing rehearsals into a turmoil; there were several onstage accidents during the performance, including a singer falling into an open trap door and, despite all of Rossini's precautions, angry fans of Paisiello packed the theater, jeering and whistling throughout the performance.
Rossini was so discouraged that he failed to conduct the next performance, even though his contract called for it. The oft-told story about the second night is this: He stayed at home and later saw a mob with torches ablaze assembling outside. The composer was worried, but they were there to salute him for the opera's success earlier that evening.
The not-very-often-told continuation of the story is that Rossini actually thought the mob was going to burn down his apartment, so he hid in a stable out back. Manuel García, the tenor who sang Count Almaviva, finally found him and asked him to come outside so he could receive the accolades of the crowd. "[Expletive] you!, he told the crowd. "I'm not coming out!"
By age 37, Rossini had written nearly 40 operas, including what turned out to be the final one, William Tell. Although he lived nearly 40 years longer, he wrote comparatively little music and no operas over that time for reasons still not completely understood.
For several decades, The Barber of Seville was seen as just one of Rossini's many successful operas. Then, as the end of the 19th century approached, it became more and more popular, while interest in his other operas fizzled out, especially in America.
During the Metropolitan Opera's first nine decades, The Barber of Seville received 334 performances, while William Tell had 31 (all prior to 1932), Semiramide nine (all before 1900), and The Italian Girl just four. The only other Rossini piece performed there during this time was his early one-act comedy Il Signor Bruschino, which was given as a curtain-raiser for Richard Strauss' Elektra — certainly one of the strangest double bills in opera history.
---
Bartolo is an elderly doctor who is determined to marry Rosina, his wealthy young ward. Count Almaviva fell in love with Rosina from afar and is now wooing her while disguised as Lindoro, a poor student. Figaro is Seville's "Mr. Fixit," a jack-of-all-trades who has Bartolo as one of his tonsorial clients.
---
Rossini's rambunctious score bristles with rhythmic vitality, melodic invention, and sharply pointed orchestration. Some of the musical jokes hit home immediately; others are sly, such as the fact that the aria for Dr. Bartolo, the most learned character, is in strict sonata form. There's fiendishly difficult coloratura for Count Almaviva and Rosina, incredibly fast patter for Figaro and Bartolo, and a huge range of sung dynamics from the quietest pianissimo to the cannon blasts in Don Basilio's "slander" aria.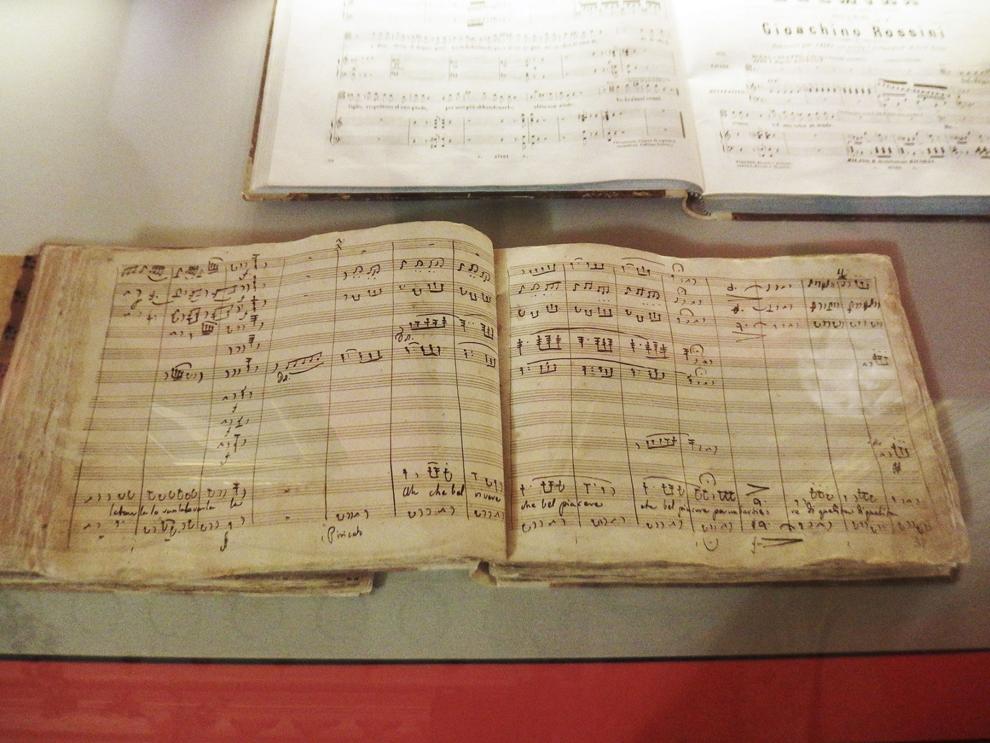 The wit and structure of Beaumarchais' play is balanced by several slapstick scenes from the commedia dell'arte tradition. Even young lovers Almaviva and Rosina get to display their comedy chops: He while impersonating three different characters and she with the frequent play-acting she does as part of bamboozling Bartolo.
---
ACT I: The ultra-suspicious Bartolo keeps Rosina as a virtual prisoner in his home. The count hires Figaro to help him arrange a rendezvous. Rosina drops a message off her balcony for "Lindoro," which causes Bartolo to accelerate his plan to marry Rosina. Aided by Figaro, Almaviva enters Bartolo's house disguised as a drunken soldier. An increasing level of chaos is capped by the arrival of the local constabulary, which attempts to arrest Almaviva, and the act ends in general confusion.
ACT II: Lindoro reappears at Bartolo's, this time as "Don Alonso," a substitute sent by the supposedly ailing Don Basilio, Rosina's music teacher. "Alonso" and Rosina rehearse a song from The Futile Precaution and proclaim their mutual attraction. Figaro arrives to shave Bartolo and swipes a key to Rosina's balcony door. Basilio appears unexpectedly but is bribed to go along with the story that he has scarlet fever and leaves. Later that evening, Figaro and Almaviva climb up a ladder to Rosina's balcony. Just as the three are about to escape, someone steals the ladder, and they are trapped. Basilio arrives with the notary and is bribed again, this time to serve as witness to the marriage of Rosina and Almaviva.
---
For such a popular opera, it can be surprisingly hard to find first-rate CDs and DVDs of The Barber of Seville. They appear and then vanish with regularity, and the wholesale consolidation of media companies in recent years means that the same offering may appear on two or three different labels.
If you can find a reasonably priced DVD or Blu-ray copy of the 2009 Royal Opera House production with Joyce DiDonato and Juan Diego Flórez, grab it. It's terrific and has the added bonus of Joyce's "The show must go on" mentality: She fractured her fibula during Act I on opening night and insisted on finishing the performance on crutches, thinking it was just a sprain. She then sang the rest of the run from a wheelchair with her leg in a cast and the action modified to fit her circumstances.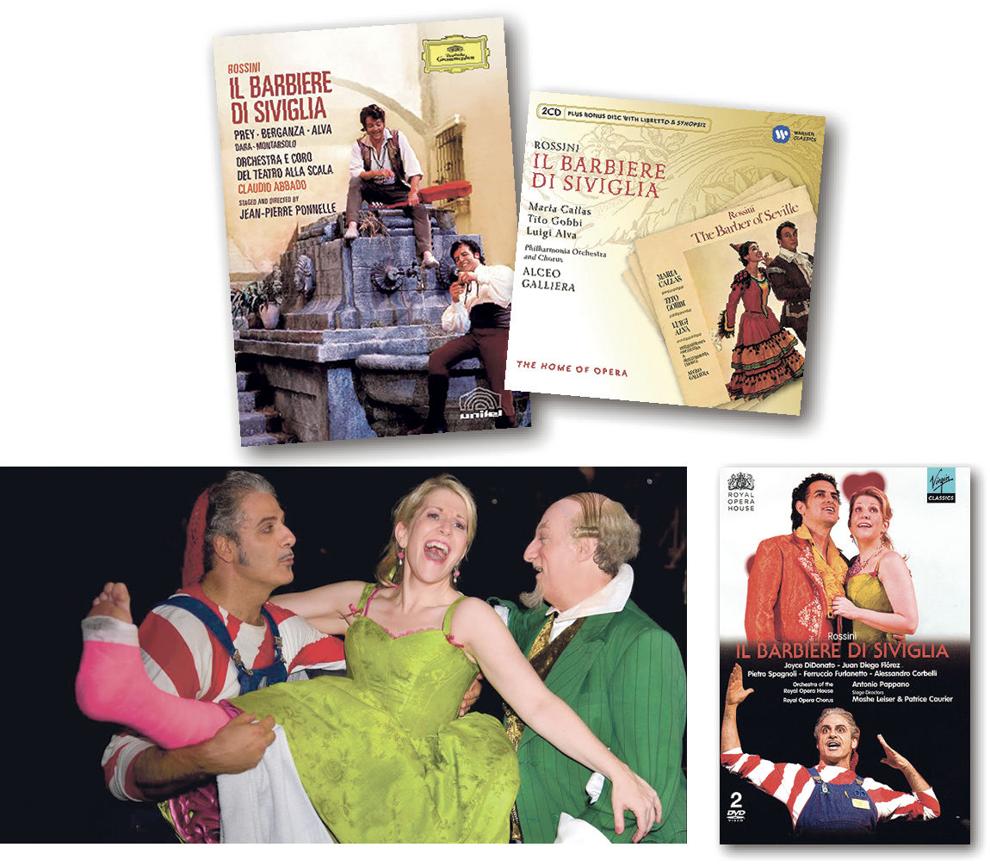 Fans of traditional stagings will like the Deutsche Grammophon DVD based on a La Scala production that was designed and directed by Jean-Pierre Ponnelle. It's filmed as a movie, not as a live stage performance, and stars Teresa Berganza and Hermann Prey. Most of the other currently available DVDs feature individualistic direction and design concepts. Check out excerpts on YouTube before buying to ensure you like what you're getting.
In the world of CDs, two good options are the Philips release with Agnes Baltsa and Thomas Allen, conducted by Neville Marriner, and the version with Teresa Berganza and Hermann Prey, conducted by Claudio Abbado with the London Symphony Orchestra on Deutsche Grammophon.
Nowadays, The Barber of Seville is almost always performed with a mezzo-soprano Rosina and in Rossini's genuine orchestration, but for decades productions and recordings featured sopranos in the title role and an augmented band in the pit. You can travel back in time with the Maria Callas and Tito Gobbi CD from Warner Classics for a sample of what audiences heard in the 1950s.
Please consider buying from sources that support the opera world and classical music directly. The Metropolitan Opera Shop has a good, if not comprehensive, inventory with excellent customer service, and your purchase supports an actual opera company (metoperashop.org). For the largest number of options, check out ArkivMusic, which specializes in the classics and has reissued thousands of out-of-print recordings on its house label (arkivmusic.com).
Finally, for a taste of Barber a la a virtual SFO, go to santafeopera.org/the-barber-of-seville for the SFO's inaugural appearance of Songs of the Santa Fe Opera. Susan Graham hosts with an appearance by Joshua Hopkins.
What did Pierre-Augustin Caron de Beaumarchais have to do with the American Revolution? Plus other lesser-known facts about The Barber of Seville.