Nothing ignites passionate debate between opera fans more than updated settings of beloved operas. Some see them as a necessary means to inject theatrical vitality into an often-inert art form, while others deplore them as virtually sacrilegious, demanding to see productions that their composers would have recognized.
Those from the latter camp have a lot to be happy about over the next 10 days, with traditional stagings of Giacomo Puccini's Madame Butterfly in Santa Fe and Giuseppe Verdi's La Traviata in Albuquerque.
The former is produced by Opera West!, a newcomer to New Mexico's music scene, while the latter comes from Opera Southwest, which is in its 49th season. [The similarity in their names is an unfortunate but potentially rectifiable situation.] Both operas will be performed in smaller venues with ticket prices that start around $20, and both are sung in Italian.
There's a revolutionary aspect to the Opera Southwest La Traviata, however, with the company jettisoning many "traditional" cuts and changes in the music, returning to a score that Verdi would recognize.
Opera Southwest and La Traviata
Over the last decade, Opera Southwest has established a progressive artistic profile, becoming a valuable fall-through-spring complement to the Santa Fe Opera. The troupe's current season began in September with the Rossini rarity The Silken Ladder (La Scala di Seta) and includes Claude Debussy's Pelléas and Melisande (not performed here since an SFO staging 54 years ago), as well as Robert Xavier Rodriguez's opera Frida, about the life of Mexican visual artist and social activist Frida Kahlo.
La Traviata is the only standard repertory piece in the Opera Southwest season. While the scenery and costumes may be traditional, artistic director and conductor Anthony Barrese promises there will be a revelation in the musical performance. "This may be the most heavily 'cut' opera in the repertory," he says, "with excisions large and small that have accumulated over the decades, along with many performing traditions that really make no sense. Part of what we're doing in this production is scraping away most of those barnacles."
Audience members will hear music they've probably never encountered before, such as the cabalettas (fast sections) that end arias by the tenor and the baritone and aren't heard in most performances today. "Including them helps with the structure and balance of the score as a whole, and they have an important function in telling a dramatic story," Barrese says. "I'm also going to follow the tempo markings much more closely, since they were written into the score by Verdi's assistant at the time of its premiere. Some of the music will be much faster than usual, and some of it will be slower."
La Traviata is based on the play The Lady with the Camellias (La Dame aux Camélias), which was adapted for the stage by Alexandre Dumas fils from his earlier novel of the same name. The title character is Violetta Valéry, a courtesan currently consorting with Baron Douphol. She falls in love with Alfredo Germont, and the two begin living together in the country. Alfredo's father, Giorgio, secretly asks Violetta to leave his son so that his daughter can have a respectable wedding. She does so, but soon contracts tuberculosis. Alfredo visits her, and they renew their love, but the disease claims her as they are planning to leave Paris together.
Violetta is sung by Sarah Asmar, whose earlier appearances with Opera Southwest include Musetta in La Bohème and Desdemona in Rossini's Otello. Her other roles include Gilda in Rigoletto with Baltimore Concert Opera, Yum-Yum in The Mikado with Hawaii Opera Theater, and Zerlina in Don Giovanni with Sarasota Opera. Tenor Kirk Dougherty sings Alfredo, Violetta's lover. His upcoming engagements include Faust in Arrigo Boito's Mefistofele with Knoxville Opera and the Duke in Rigoletto with Orlando Opera. Giorgio Germont is performed by Grant Youngblood, who has previously sung the part with both Central City Opera and Virginia Opera, as well as Sharpless in Madame Butterfly at both San Francisco Opera and Central City, and the title role in Don Giovanni for New York City Opera.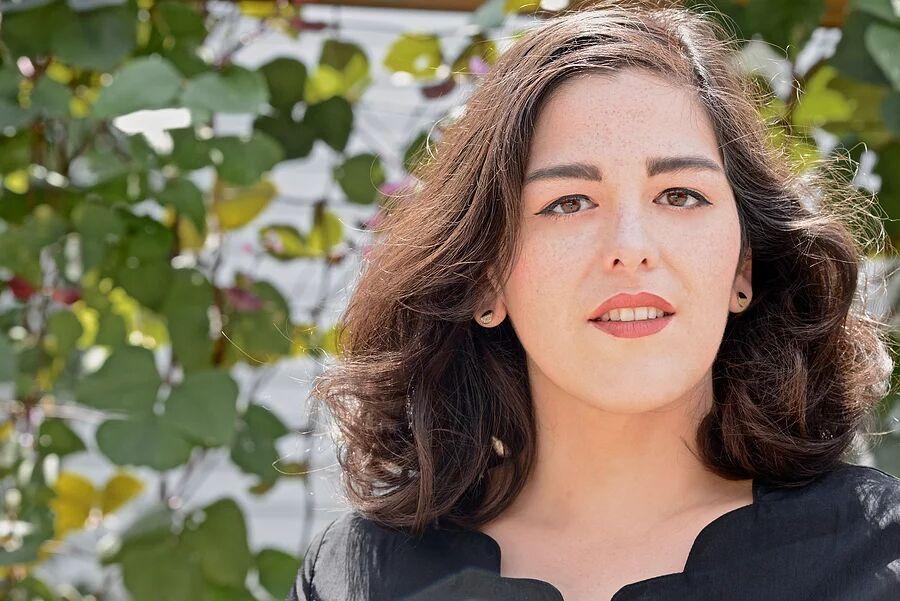 Opera West! and Madame Butterfly
Santa Fe's newest performing arts group is the brainchild of singer and voice teacher Janice Pantazelos, who also serves as the company's stage director. Opera West!'s first local production, Puccini's Suor Angelica, received one performance at St. Francis Auditorium in March 2020 before being shuttered by the venue's coronavirus-related closure.
Pantazelos is a Chicago native who got the singing bug as a 5-year-old member of the Angel Choir at a Greek Orthodox Church. She flirted briefly with the possibility of becoming a lawyer, but decided to follow her first love, studying voice at DePaul University and Northwestern University. She spent several years performing in European opera houses, then returned to Chicago where she mortised together a career as a voice teacher, performer, and music director at venues such as the Theater on the Lake, where she conducted musical comedies.
Her voice studio, the Chicago Studio of Professional Singing, eventually grew to serve 45 students, and she brought to it the same kind of eclecticism evidenced by her career, teaching opera, musical comedy, and pop singing. "I really encourage them to be as flexible as possible," Pantazelos says, "and to find paid work in areas such as commercials and voice-overs. All those little residuals can really start to add up." After 15 years as a full-time voice teacher, Pantazelos moved to Santa Fe, continuing to teach some voice students online.
Her reasons for starting an opera company relatively late in her career are two-fold. "I wanted to give back and do something special to bring in the younger generation by having a company where everyone could come for 20 bucks," she says. "If we don't do that, there's not going to be any opera at some point in the future. I also wanted to create more performance opportunities for all this young talent that's out there now, especially in full roles. That's why almost all of the roles in Madame Butterfly are cast with two singers who alternate performances."
Puccini saw David Belasco's one-act play Madame Butterfly: A Tragedy of Japan in London in 1900 and was immediately fired with enthusiasm to use it as an opera subject. The title character is a 15-year-old Japanese girl who marries the American naval officer B. F. Pinkerton for financial reasons, an honorable arrangement in Japan at the time. Butterfly sees their union as permanent, while Pinkerton plans to leave her when he finds an American bride. After a long separation, Pinkerton returns to Japan with his new wife, Kate, only to find Butterfly living with the young son he fathered. Distraught over Pinkerton's infidelity and his wish to take his son to America, Butterfly commits hara-kiri.
The title role in the Opera West! staging is shared by sopranos Lela Masano Philbrook, whose favorite roles performed include Fiordiligi in Cosí fan Tutte and Countess Almaviva in The Marriage of Figaro, and Alejandra Martinez, a doctoral student at Indiana University and frequent performer with Long Beach Opera. The son of a merengue singer, Dominican tenor Jose Heredia plays Pinkerton in all four performances. He specializes in heavy-duty verismo roles such as Don Jose (Carmen), Cavaradossi (Tosca), and Radames (Aida).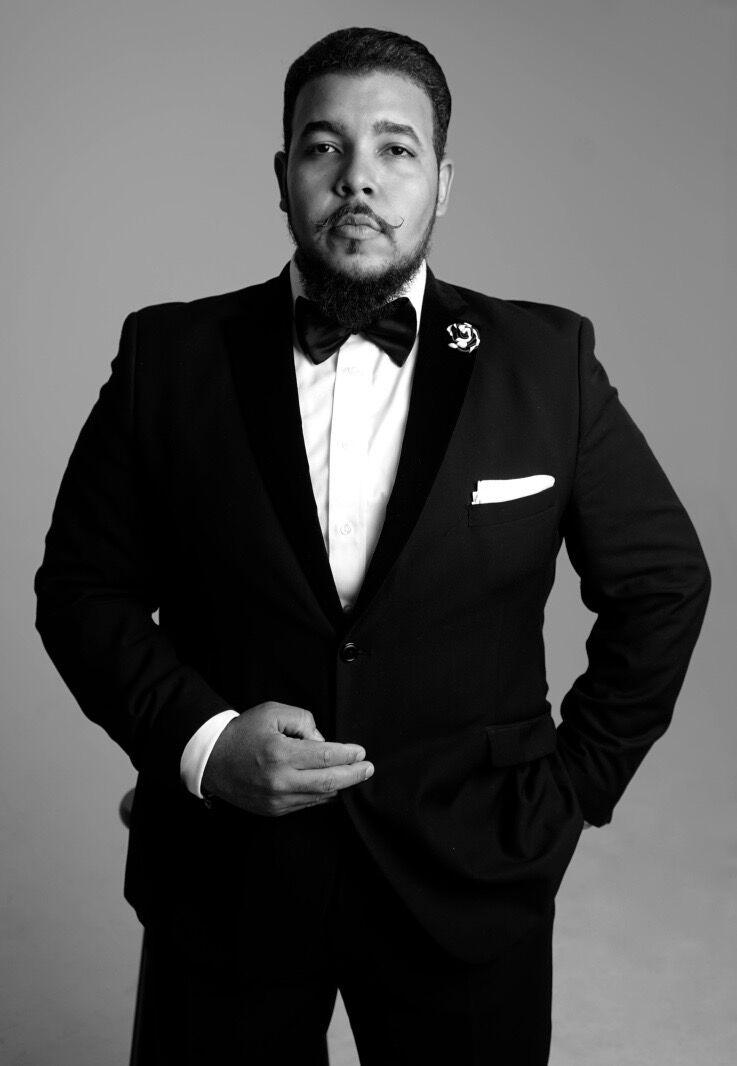 Butterfly's maid Suzuki will be performed by Erin Moll and AnnaMaria Cardinalli. Moll studied at the Ecole Normale de Musique in Paris and has since sung with Opera San José, Bronx Opera Company, and DuPage Opera Theater; Santa Fean Cardinalli is a contralto and guitarist who has also had an extensive career in national security and military intelligence. Pinkerton's American friend Sharpless is played by baritones Mark Cotton and Tom Sitzler. Cotton's credits include appearances with Hudson Lyric Opera, Opera Company of Brooklyn, and Eastern Opera of New Jersey. Sitzler's appearances include Scarpia in Tosca and Germont in La Traviata with Oklahoma City's Painted Sky Opera. 
Coronavirus policy note: The National Hispanic Cultural Center and the New Mexico Museum of Art require that attendees be masked at all times.