After decades of companies paying lip-service to the ideals of diversity and inclusivity without much genuine progress, the overwhelming success of Fire Shut Up in My Bones at the Metropolitan Opera may be the spark that fuels some real change in the world of American opera.
Based on Charles M. Blow's memoir about Black masculinity in rural Louisiana and with a score by jazz musician Terence Blanchard, the opera will be broadcast on the Met Live in HD series on Saturday, Oct. 23, and can be viewed locally at the Lensic Performing Arts Center.
The company's first opera by a Black composer, Fire Shut Up in My Bones opened the Met's new season on Sept. 27 and was showered with almost universal praise for its creators and performers.
Alex Ross, writing in The New Yorker, said: "Terence Blanchard's new opera, at the Met, deftly captures the churning inner world of its protagonist. ... What Blanchard possesses, above all, is a gift for musical storytelling: he summons up disparate characters and scenes within the frame of a distinct personal voice."
Anthony Tommasini described it as "a fresh, affecting work" in The New York Times, and Nate Chinen of NPR wrote, "[Blanchard] isn't the obvious choice to break The Met's 138-year streak of operas by white composers, but as Monday's triumphant performance showed, he was the right one."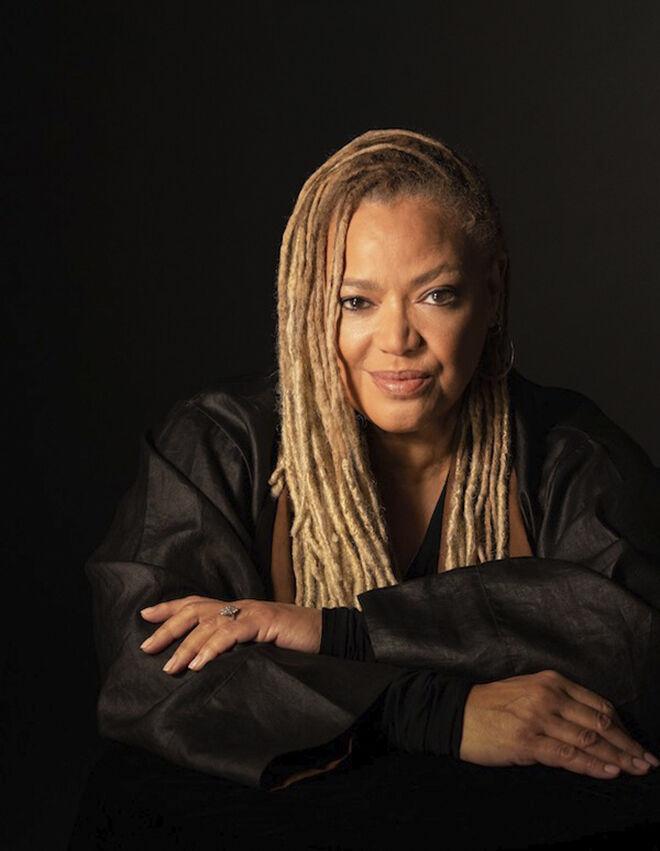 The fact that this production includes not only the Met's first Black composer, but the first Black librettist and the first Black director gives you some idea of just how far the company — and the opera world in general — must go to achieve more equitable representation.
Blow's saga of growing up poor and Black in tiny Gibsland, where his single mother worked in a chicken processing plant to support her five sons, has a harrowing component — sexual abuse by a cousin and an uncle that left him struggling to find self-acceptance and understanding. The operatic version was developed by Blanchard and librettist Kasi Lemmons (a screenwriter and director best known for her feature film Harriet, about famed Underground Railroad conductor Harriet Tubman) at Opera Theatre of Saint Louis, where it premiered in 2019.
It was the Midwestern company's 28th world premiere — an astonishing record for a 43-year-old group — and was preceded by Blanchard's first opera, Champion, about the life of Emile Griffith, the closeted gay boxing champion, in 2013. OTSL has also staged operas by Black composers Scott Joplin, Adolphus Hailstork, William Grant Still, and Anthony Davis, one of the best records among major American companies. (The Santa Fe Opera hasn't produced any in its 66-year history; a company representative says that will change in 2024 but would not provide specifics about the composer or the subject.)
In other encouraging signs, Fire Shut Up in My Bones will appear at Lyric Opera of Chicago in March and April and at Los Angeles Opera at a later date. Anthony Davis' X: The Life and Times of Malcolm X is being produced in 2022 and 2023 by a consortium that includes the Met, Michigan Opera Theater, Opera Omaha, and Seattle Opera. It was rapturously received at its 1986 presentation by New York City Opera but has almost vanished since then.
Meanwhile, though, Santa Feans can take in Fire Shut Up in My Bones at its local presentation and find out why "The standing ovation that erupted at the end of [it] was nearly earsplitting," as Heidi Waleson reported in The Wall Street Journal. ◀
11 a.m. and 6 p.m., Saturday, Oct. 23; $22-$28, $15 for students; Lensic Performing Arts Center, 211 W. San Francisco St.; 505-988-1234, lensic.org
Coronavirus policy note: Mask-wearing and proof of coronavirus vaccination or recent negative test results are required. Details at lensic.org/covid-safety