In 2008, a brutal Immigration and Customs Enforcement raid at a kosher slaughterhouse in Postville, Iowa, devastated the town's population and economy, with half its residents either deported or fleeing. The raid's impact on the small, ethnically diverse community is now the subject of a new one-act opera, Hometown to the World, which will be staged by the Santa Fe Opera at the Lensic Performing Arts Center on Friday, Dec. 17, and Sunday, Dec. 19.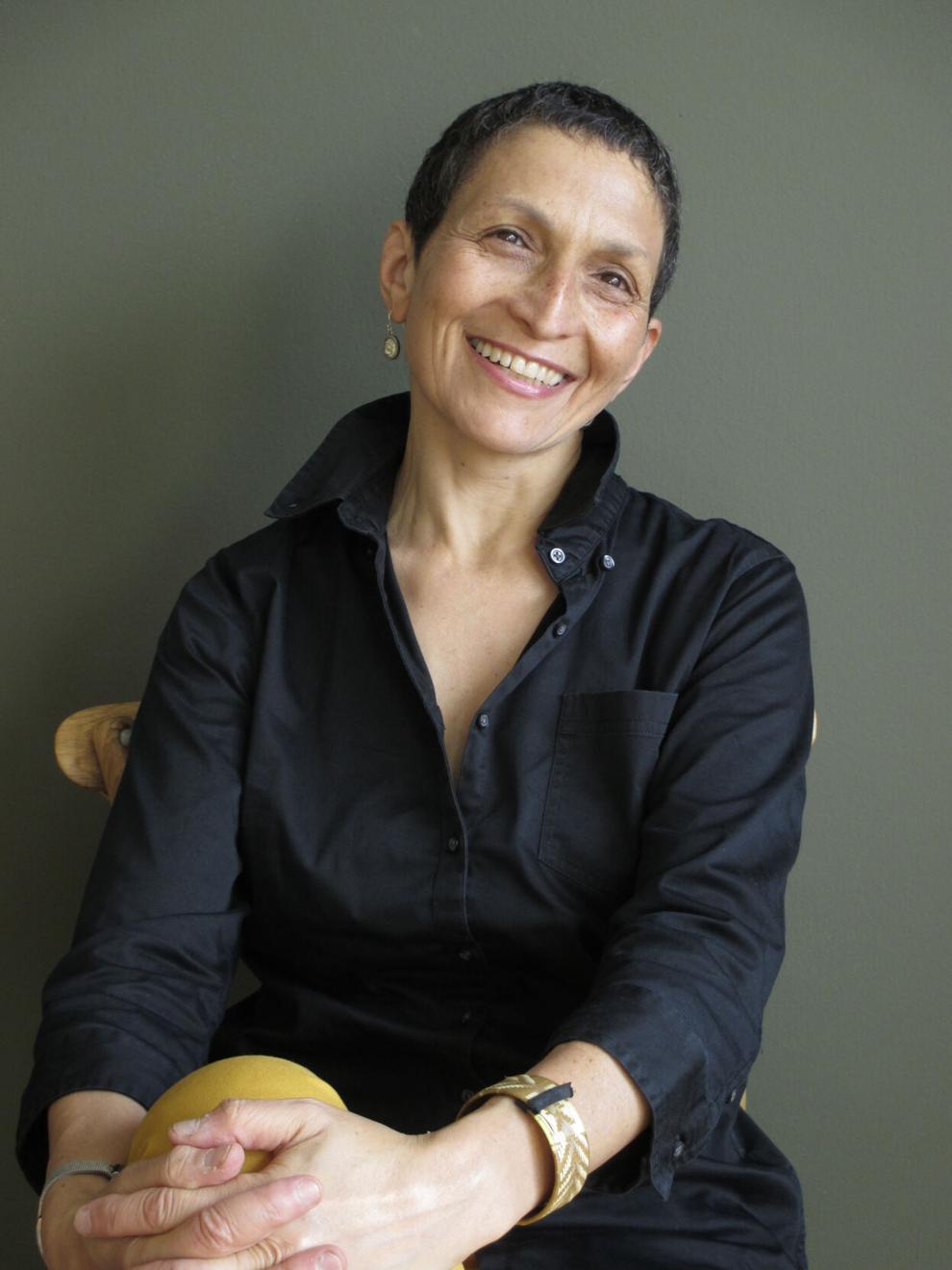 Its creators are composer Laura Kaminsky and librettist Kimberly Reed, who have a very high profile in the opera world these days. They and co-librettist Mark Campbell wrote the chamber opera As One, in which two performers, Hannah Before (baritone) and Hannah After (mezzo-soprano), share the role of a transgendered person. It has become the most frequently staged American opera of the 21st century, with more than 40 productions since its 2014 premiere at the Brooklyn Academy of Music.
Hometown to the World involves three characters: Linda Larsen, the county commissioner; Linda Morales, a recent immigrant in Postville; and Abraham Fleischman, a recent transplant from Brooklyn. Their lives suddenly become intertwined in the aftermath of the raid. "We want this piece to be a challenge to the audience, a call to action," Kaminsky said. "It's not a documentary opera about three real people. Each of them functions as a metaphor for one of Postville's three main populations — the longtime Scandinavian Protestant farmers, the primarily Guatemalan Catholics who were the meat plant's workforce, and the Hasidic Jewish owners and operators of the plant."
Before the raid, Postville seemed like a Midwestern multicultural success story (the town's motto became the opera's title), but the post-raid environment is far different, with tensions and accusations arising from the contact between the characters. Larsen's attempt to create a crisis-response coalition collapses in recriminations, Morales' husband and son are deported and as an undocumented alien she is unable to work, and Fleischman, who has been shunned by his Lubavitcher family for being gay, ends up living in Morales' son's former bedroom.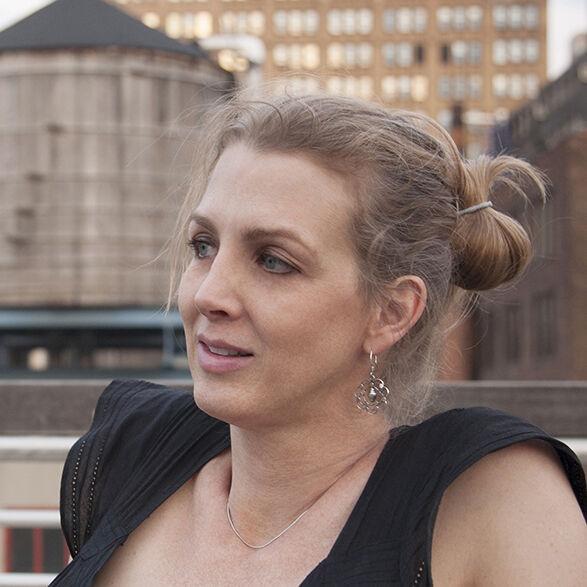 "If you think about the geometry of the characters as a triangle, it's very stable," Reed says, "but if you move one part it collapses. We wanted to find ways to make them all dependent on each other, to show that the power of community comes from unity and collaboration." Thanks to the urging of a children's chorus which sings text from "The New Colossus," (the poem by Emma Lazarus at the base of the Statue of Liberty), Larsen, Morales, and Fleischman are eventually able to move from focusing on their ethnic, racial, and religious differences to recognizing their commonalities.
The transformation happens in musical terms, rather than plot developments, a decision the creators made to keep the ending from becoming too sentimental. Instead of the characters coming together onstage, each occupies his or her own "holy space" and begins a prayer — Morales a Catholic prayer sung in Spanish, Larsen a Protestant prayer in English, and Fleischman a Jewish prayer in Hebrew. They begin in very different musical styles, which eventually meld into compositional unity on a final "Amen." Choristers and characters then all vow to "repair the world."
It's the longest scene in the opera and the shortest in terms of the length of text, just a few stage directions and the prayer quotations. "It was a brilliant challenge that Kim gave me," Kaminsky said. "I had to find a way to reflect the traditions of the three faiths musically without stealing existing prayer tunes. Luckily, I don't know much about prayer music from any tradition, so I didn't feel like I was disrespectful or a plagiarist. But I had to go into a holy place of my own to find my way into that scarily naked bit of text."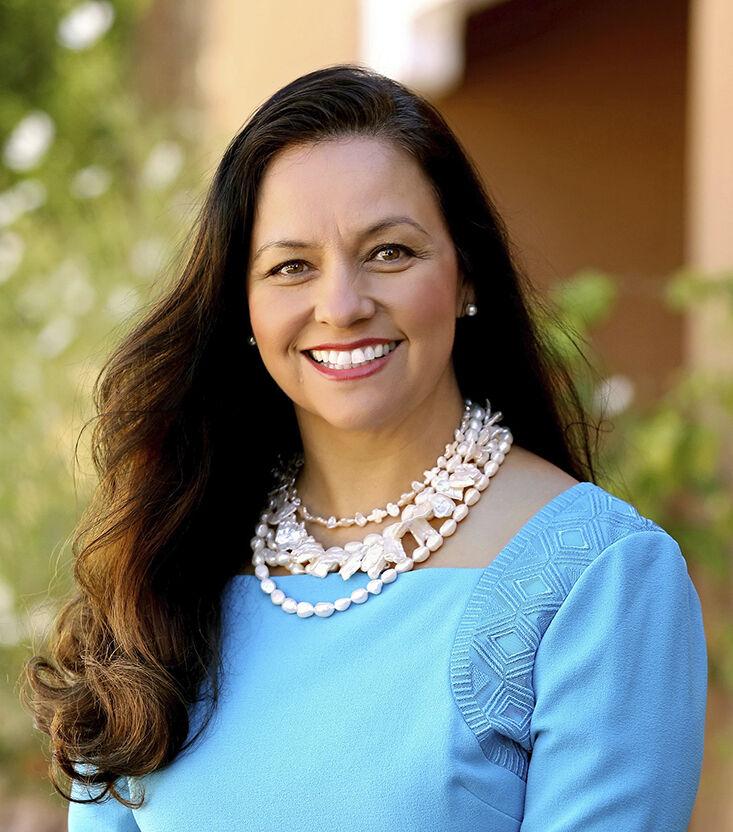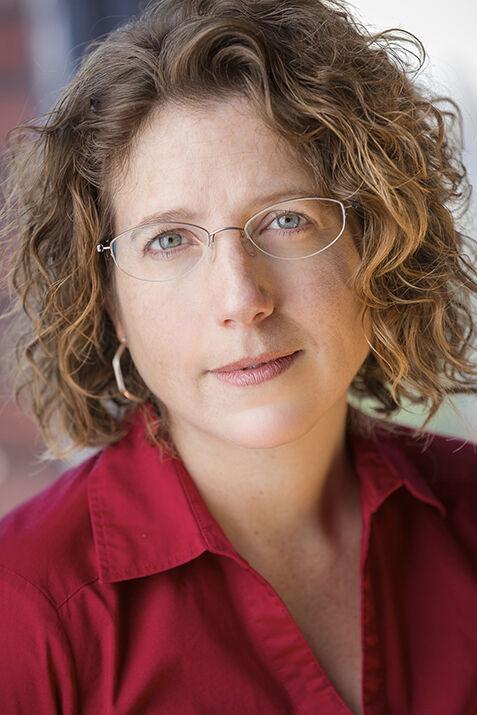 Hometown to the World will be conducted by Carmen Flórez-Mansi and directed by Kristine McIntyre. Flórez-Mansi is well known locally for her work as pastoral associate for music at the Cathedral Basilica of St. Francis of Assisi and director of the Santa Fe Symphony Chorus. McIntyre has staged more than 100 opera productions for American companies with a focus on new and contemporary works. She's also directed apprentice scenes for the Santa Fe Opera. This is her first production.
"I've been involved with the piece since early 2020," McIntyre said. "I was in Washington, D.C., working with a group called Urban Arias when I got a phone call from the Santa Fe Opera asking if I would be interested in directing it. I'd actually seen Laura Kaminsky just the night before, so it seemed ordained somehow."
McIntyre attended the last of the three developmental workshops for the piece, at Arizona State University, in February 2020. "I was there for several days, meeting with Laura and Kim, which was terrific, as was the chance to hear it performed with orchestra," McIntyre said. She's now in Santa Fe for rehearsals that started right after Thanksgiving with the principals — mezzo-sopranos Blythe Gaissert and Cassandra Zoe Velasco as Linda Larsen and Linda Morales, respectively, and baritone Michael Kelly as Abraham Fleischman.
The choristers come from the music programs at St. Michael's High School and the Cathedral Basilica and have been rehearsing via Zoom since early October. "The score is very challenging harmonically, as well as rhythmically," Flórez-Mansi said. "There are 12 singers, ages 12 to 17, and they sing five-part choruses. Their vocal lines aren't played by any of the instruments in the orchestra, so they have to hold their own while singing unusual intervals, such as tritones, and sophisticated rhythms, such as triplets over bar lines."
The choristers play everyone other than the three named characters, so they'll frequently be onstage in addition to the three numbers they sing. As Flórez-Mansi sees it, "The kids are the soul, the conscience, and the hope of Hometown to the World." The storyline also has personal resonance for her. "At the Cathedral Basilica, we work with many immigrant families. Just like in the opera, we've had some that were broken when one of the parents was deported. So this is a story that's still happening today and a lot closer to us than Iowa."