The top story last fall was the gratifying return of our arts groups to their performance venues. Not surprisingly, much of the programming focused on the old reliables, with Beethoven and friends at the top of the list.
The winter and spring bring more variety and more adventurous offerings, assuming omicron doesn't scuttle the plans. So let's think optimistically. Here are 10 not-to-be-missed picks in classical music, dance, opera, musical theater, and cabaret for through early May. Here's hoping we can enjoy them all!
See the sidebar for performance venue addresses and box office information for the presenting groups. Check with the presenting organizations for their coronavirus policies. Some require proof of vaccination or recent test results even if their performance venue does not.
Follies/National Theatre Live in HD
Lensic Performing Arts Center
2 p.m. Jan. 15, Lensic Performing Arts Center, $22
In an unplanned but fitting epitaph to Stephen Sondheim's fabled career, December brought the world a new film version of West Side Story, his first Broadway success as a lyricist, and January brings Santa Fe one of his most ambitious musicals, Follies, in a first-rate production from England's National Theatre. Set in an about-to-be demolished vaudeville theater, Follies chronicles the first and final reunion of the Weissman Follies showgirls, during which long-dormant tensions boil to the surface in a brilliant score. Its Broadway premiere was enormous, with 47 cast members and an orchestra of 34. The National Theatre's production isn't quite that big, but it's close and many of the performances are riveting.
Recital Series II
New Mexico Performing Arts Society
5:30 p.m. Feb. 6, Immaculate Heart of Mary Chapel, $40-$50 with discounts available
One of Santa Fe's most eclectic music groups, which features a repertory that includes chamber music, Bach cantatas and chorales, and zarzuela and opera, the New Mexico Performing Arts Society turns 25 this year. Their February concert includes the Trio Sonata from The Musical Offering by Johann Sebastian Bach, Madrigal Sonata for flute, violin and piano by Bohuslav Martinu (a shamefully neglected Czech composer), and Sergei Rachmaninoff's Trio élégiaque No. 1 for violin, cello, and piano. The performers are four of the area's best-known musicians: violinist Elizabeth Young, cellist Joel Becktell, flutist Linda Marianiello, and pianist Jacquelyn Helin.
Frida
2 p.m Feb. 13 and 20, 7:30 p.m. Feb. 16 and 18, National Hispanic Cultural Center, Albuquerque, $21-$83, with discounts available
Robert Xavier Rodríguez's Frida premiered in 1991 and was cited by The New York Times as the best new opera or music theater piece of the year, saying it was "genuinely original and genuinely accessible, a neat combination not that often achieved." The full-length piece traces the life of the iconic visual artist and activist Frida Kahlo, chronicling her often-stormy relationships with artist Diego Rivera and her sister Cristina, who also had an affair with Rivera.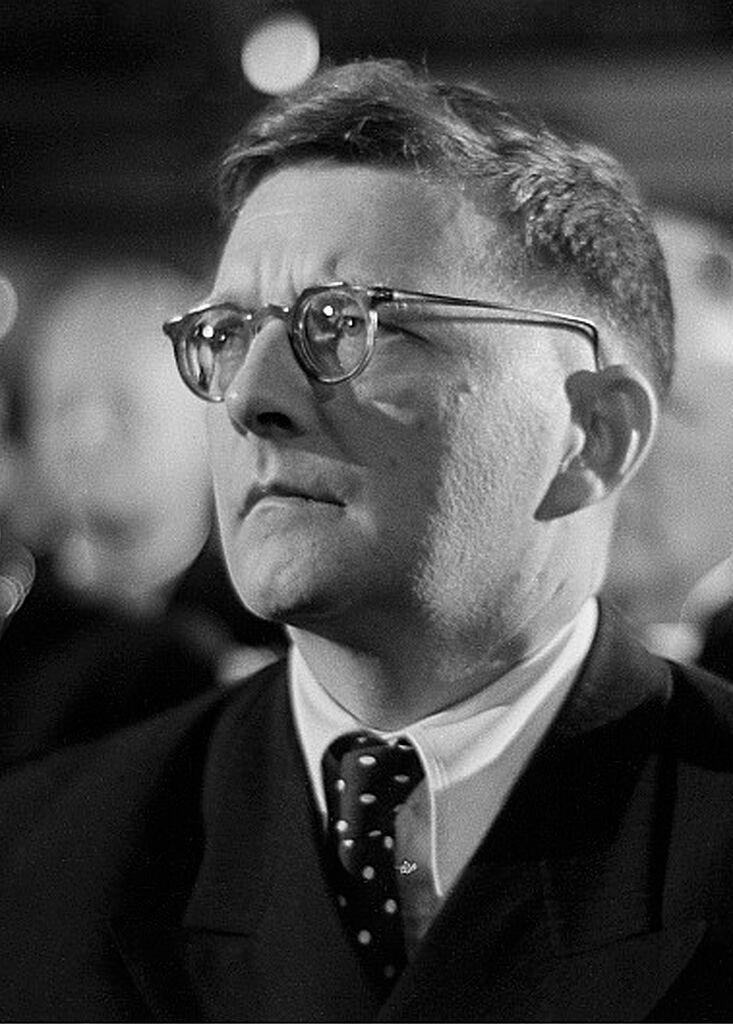 Rachmaninoff and Shostakovich
6 p.m. Feb. 26, Popejoy Hall, $35-$90,
It's not often that one of our orchestras programs a big 20th-century piece, and there are two on this New Mexico Philharmonic program. True, one of them qualifies by the barest of margins — Sergei Rachmaninoff's Piano Concerto No. 2 premiered in 1901, and it looks back to the 19th-century virtuoso soloist tradition. Alexander Gavrylyuk performs it here. The other piece, however, is one of the century's most powerful and intense symphonies — Dmitri Shostakovich's Symphony No. 10 in E minor, first performed in 1953, shortly after Josef Stalin's death. It has been called, "48 minutes of tragedy, despair, terror, and violence and two minutes of triumph." The 48 minutes are a musical depiction of Stalin's harsh rule and the two minutes a celebration of the Russian peoples' will to outlast him. It may, or may not, include a coded musical depiction of Stalin.
Appalachian Spring, The Martha Graham Dance Company
Performance Santa Fe & The Santa Fe Symphony
7:30 p.m. March 4 and 5, Lensic Performing Arts Center, $35-$115
This event is as much of a rarity as a confirmed unicorn spotting in Santa Fe — an iconic work by one of the country's leading dance troupes, accompanied by live orchestra. Performance Santa Fe and the Santa Fe Symphony are collaborating to bring the Martha Graham Dance Company's 75th anniversary tour of Appalachian Spring to town, using Aaron Copland's original, 13-member chamber orchestration of the famous score. The program also includes three shorter pieces accompanied by piano. Unique local connection: After Graham's death in 1991, her ashes were scattered at El Santuario de Chimayó.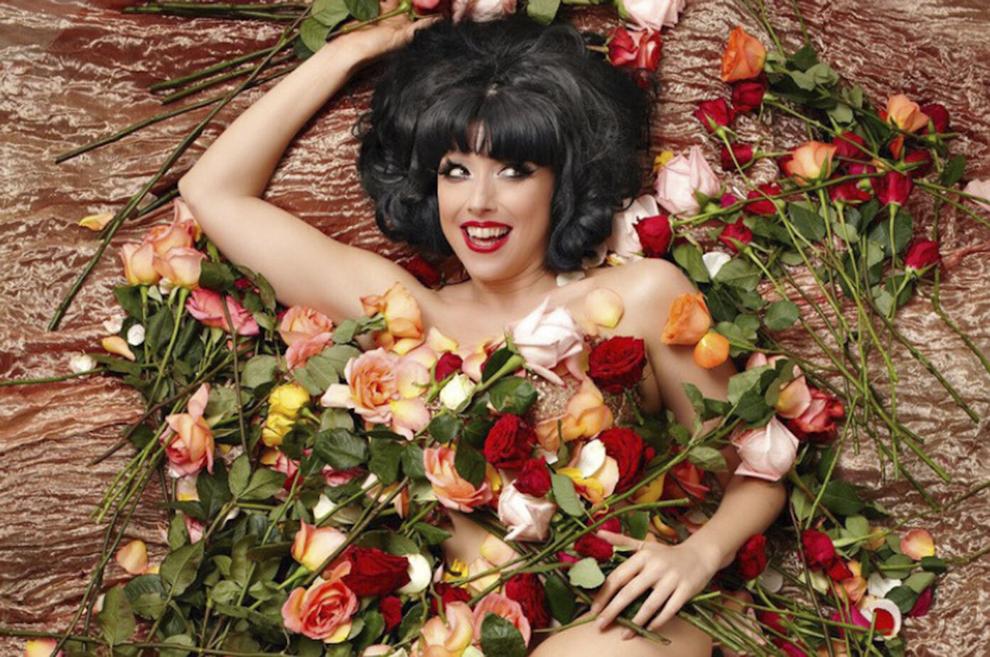 Meow Meow
7:30 p.m. March 24, Lensic Performing Arts Center, $35-$115
The Australian cabaret artist Meow Meow (real name Melissa Madden Gray) brings her one-of-a-kind act to Santa Fe for the first time in March. Her shows sometimes have titles such as Apocalypse Meow and have often been described as "kamikaze cabaret." In them, her performance seems to flirt with disaster throughout, but it's actually "a ruse that underlines the necessary collaboration between performer and audience, and creates a shabby frame within which Meow Meow's exquisite voice can shine all the brighter," wrote The Guardian.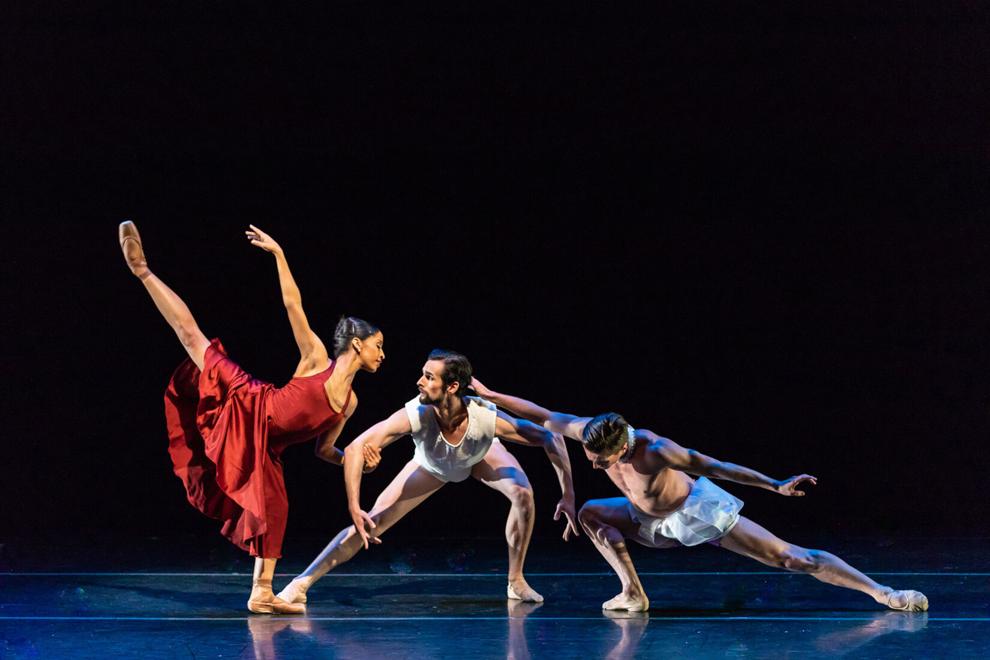 Lucy Negro Redux
7:30 p.m April 3, Lensic Performing Arts Center, $35-$115
This 2019 world premiere from the Nashville Ballet explores William Shakespeare's mysterious love life through the prism of Lucy Negro Redux, Caroline Randall Williams' recent book. In it she posited that the mysterious "Dark Lady" to whom many of the sonnets were addressed was actually a Black woman who ran a brothel in London. The ballet features a score written and performed by roots-music master Rhiannon Giddens, with Williams performing the spoken-word segments.
The Seven Last Words of Christ on the Cross
7 p.m. April 14, 15 and 16, Loretto Chapel, $20-$85
Pro Musica's Holy Week offering is Franz Joseph Haydn's great meditation on the death of Christ. The "words" are actually the sayings on the cross, such as "Father, forgive them, for they know not what they do," and Haydn wrote a sonata representing each one. The seven sonatas are preceded by a "majestic and slow" introduction, and followed by "The Earthquake," a musical depiction of Christ's death. The Diderot Quartet's appearance gives Santa Feans a rare opportunity to hear an early-instruments group in live performance.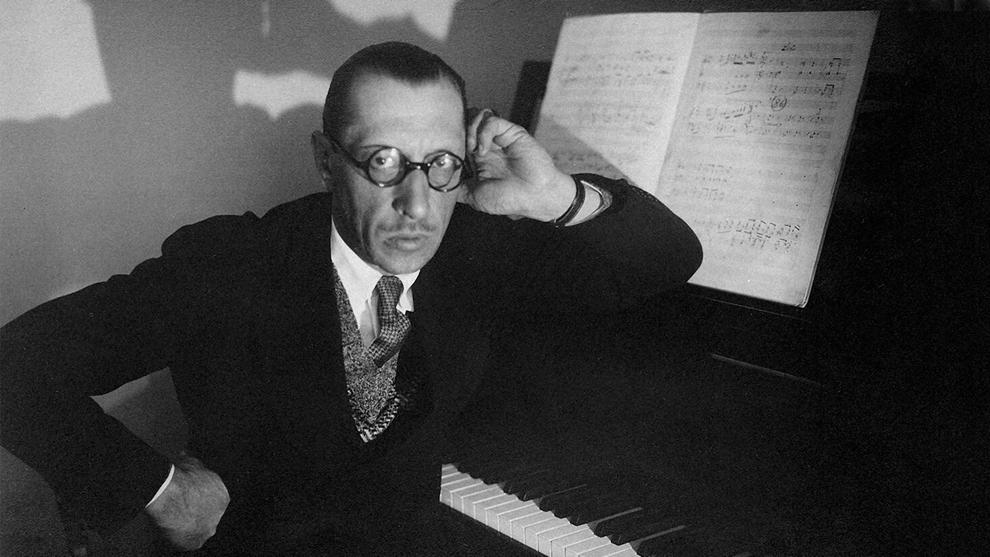 Celebrating Stravinsky
7 p.m. April 28, Cathedral Basilica of
St. Francis of Assisi, $22-$80
On April 28, the Santa Fe Symphony and Chorus will recreate a historic Santa Fe event — a July 1960 performance of Igor Stravinsky's celebrated Symphony of Psalms at the Cathedral Basilica of St. Francis of Assisi that was conducted by the composer himself. (He was in town because his Oedipus Rex and The Rake's Progress were being staged by the Santa Fe Opera that summer.) The 1960 program also included Mozart's Symphony No. 38 and Haydn's Sinfonia Concertante in B-flat major for four soloists (violin, cello, oboe, and bassoon) and orchestra; both will also be included on the concert re-creation.
The Creation
7 p.m. April 30, and 3 p.m. May 1,
Lensic Performing Arts Center, $35-$100
With any luck, the third time will be the charm for Pro Musica's attempt to perform Haydn's great oratorio. Twice cancelled due to coronavirus, it's back as the final concert in the group's 2021-22 season. Haydn was inspired by hearing two of George Frideric Handel's oratorios and created a masterpiece of the genre himself, infused with his optimistic view of humanity and a personal faith so devoid of guilt and terror that the Catholic Church banned it from in-church performances. Co-founder and Music Director Emeritus Thomas O'Connor conducts the orchestra. The Albuquerque-based choral group Polyphony: Voices of New Mexico, and vocal soloists soprano Clara Rottsolk, tenor Brian Giebler, and baritone Andrew Garland perform.