When he wrote the songs for his recently released album pocketknife, singer-songwriter Carter Beckworth wasn't thinking about lockdowns, closures, or any of the other disruptions wrought by the coronavirus pandemic. It hadn't even started yet. But by the time he began recording it, with the pandemic in full swing, the lyrics took on new significance.
"It really changed the meaning of the songs for me, specifically 'Begin Again,' which is the last song," says the Santa Fe-based musician. "It's like an apocalyptic story. It was written with this kind of literal imagery. The song starts 'At the end of the world, the treetops caught fire.' When the pandemic hit, it felt like the end of the world and none of that stuff was happening. But life as we knew it was over. In the course of a week, we were living in a different world."
But pocketknife, Beckworth's fifth studio album, is far from a foray into doom and gloom. It's an introspective, intimate, and extremely listenable album about hope, change, love, loss, and relationships. It's the kind of album you could listen to all day and never tire of its easygoing style.
The opening track, "Down the Mountain," practically demands a listen while driving, with lyrics about the smell of diesel drifting through the pines. And "Alibi" is a song for anyone who has ever known the heart-expanding effects of unrequited love.
"I wrote that with my friend Drew Womack," Beckworth says of "Alibi," the album's sixth track. "He's in a band called Lonestar. We wrote it in about an hour. It was very collaborative and, I think, encompassed things that both of us had been through in relationships, with the central theme being that, even if the person I'm writing about doesn't care about me at all, I would sacrifice myself for that person, even if it makes me a fool."
Beckworth, who's 34, writes songs about real people and pours his feelings about them into the lyrics. The album's penultimate track is the namesake of his wife, Jillian, and was released as a single in July. The full album, produced independently by Fred Mollin, came out in September.
"Now that you are in my corner, they call me lucky as they come," he sings on "Jillian." "I hope I never have to know what it's like to find love again."
Beckworth, a lawyer by profession, as well as a musician, met his future wife in 2006 when they were students at the University of Mississippi. They were dating other people but were part of a circle of friends.
"Neither one of us really fit in in Mississippi, and she and I both transferred to the University of Texas at the same time and remained friends," he says. "She went off to New York afterward, and we didn't talk for a few years. Then she just hit me up one day and asked if I wanted to come visit. Three months later, we moved back to Texas and were living together in Austin."
The Beckworths moved to Santa Fe during the pandemic.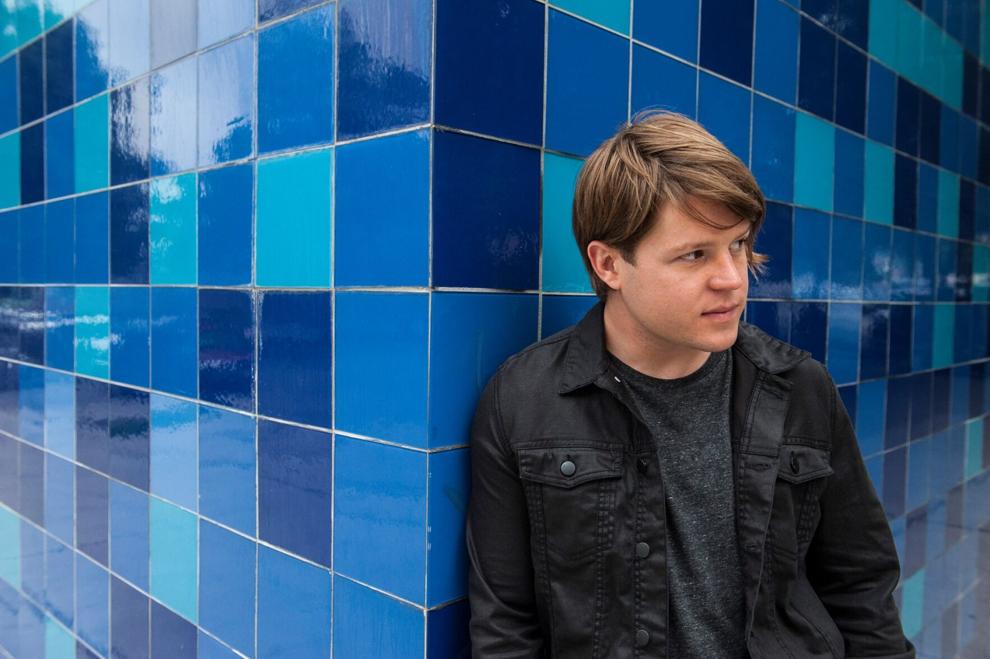 "We had been living up in Colorado. Jillian's in the hospitality business. When the pandemic hit, she got laid off. Our lease was up, and we were ready to get out of Denver anyway. We were already pretty familiar with Santa Fe, and New Mexico in general, so we knew we loved it. I just happened to have a job opportunity here and took it."
Beckworth's previous album, Speak Up (Cypress Creek Records), came out in 2017, and he's been writing like crazy ever since, amassing upwards of 30 or 40 songs. He'd share them with Mollin, who also produced Speak Up and Beckworth's previous effort, 2013's Humble Heart. Mollin urged him to get back into the recording studio. But creating pocketknife would prove a unique experience because, as Beckworth says, "You can't say it was made in one place."
And that had everything to do with the pandemic. They started recording last spring.
"It was really amazing in the way it came together because nobody was in the same room at any point," he says. "All of the musicians who played on it are in Nashville. What would happen is, the guitarist would lay down his part and send it to the bass player, and it all just kind of got taped together. I did my vocals here in Santa Fe at the Kitchen Sink Recording Studio."
But why call the album pocketknife? Beckworth, with his wavy light brown hair, cut longish, doesn't look too comfortable sporting a suit and tie. It's hard to think of him as a lawyer with a background in intellectual property law and estate planning. But he does look like a person you could turn to when you need a sharp blade (for utilitarian purposes, of course), and he wouldn't disappoint you.
"To me, a pocketknife is something you would use all the time if you have it," he says. "I had all these songs that weren't being used. When we put them all together, it came out as something that, at least for me, I really enjoyed listening to all the time. But I never would have realized what these songs were worth if I hadn't put them into a physical form."
The release of the album coincided with the September birth of Beckworth's first child, a girl.
"It's really interesting because, in listening to some of those songs, I wonder if I would have written them differently today, now that I have a child. I'm kind of questioning some of the truisms of some of the things I wrote. But if I hadn't arranged to release the album before she got here, it probably would have never come out."