Northern New Mexico's arts groups have rounded up almost all the usual suspects for your holiday entertainment this year, plus some interesting new ones, such as tap-dancing and salsa-based events. There are multiple Messiahs, pops concerts galore, and long-running holiday events at Loretto Chapel and the Cathedral Basilica of St. Francis of Assisi, in all their seasonal finery.
Sadly, the demise of Aspen Santa Fe Ballet's professional company means there's no Nutcracker in Santa Fe this year. If you really need that Sugar Plum Fairy fix, Albuquerque's New Mexico Ballet Company can satisfy the yearning.
And if you're one of those who wishes that "Sleigh Ride" would just ride off a cliff or that Cindy Lou Who hadn't interrupted the Grinch as he was stuffing the tree up the chimney, we've got you covered with some tinsel-free alternatives just for you.
See the sidebar on page 24 for performance venue addresses and box office information for the presenting groups.
Check with the presenting organizations for their coronavirus policies. Some require proof of vaccination or recent test results even if their performance venue does not.
NOV. 20
Messiah

Santa Fe Symphony and Chorus
7 p.m., with encore 4 p.m. Sunday, Nov. 21, Lensic Performing Arts Center; tickets $22-$80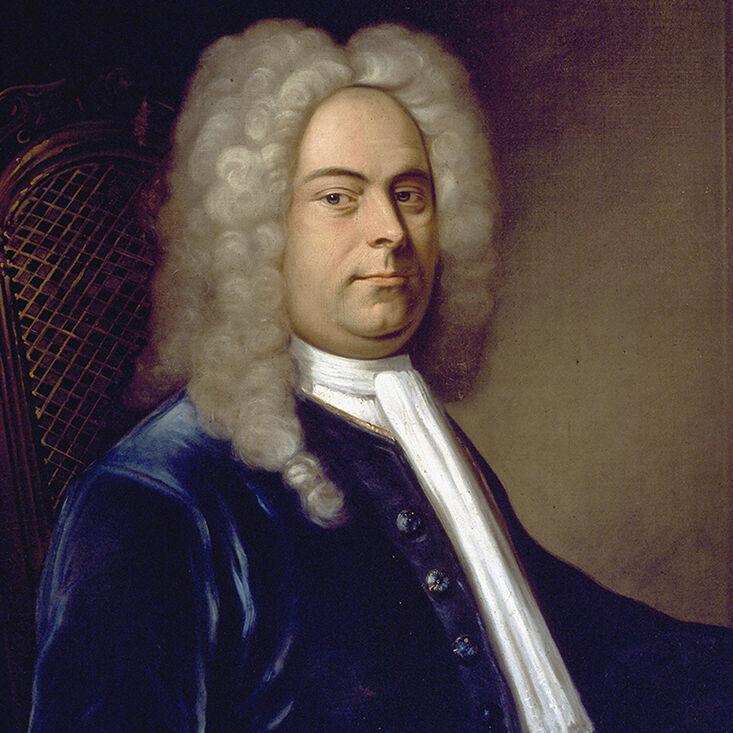 The Santa Fe Symphony is first out of the holiday-event gates with a 90-minute, no-intermission, pre-Thanksgiving version of Messiah. (George Frideric Handel wrote the great oratorio to be performed at Easter, so the symphony is either getting a big head start or trailing the field by several months.) Conductor Gary Thor Wedow leads the orchestra, chorus, and soloists Mary-Hollis Hundley, Ann McMahon Quintero, Alex Richardson, and Evan Bravos, with choral preparation by Carmen Flórez-Mansi.
NOV. 27
The Nutcracker

New Mexico Ballet Company
7 p.m., with encores 2 p.m. Nov. 28, and 2 p.m. and 7 p.m. Dec. 4, Popejoy Hall; $9-$55
Guest artists from American Ballet Theatre and San Francisco Ballet join 64 Northern New Mexico performers in bringing to life the most iconic representation of holiday joy in the performing arts. Astonishingly, it was a flop at its premiere in December 1892 and the first full American performance didn't take place until 1944. Now The Nutcracker is both a beloved tradition and the financial gift that sustains most of the companies that present it.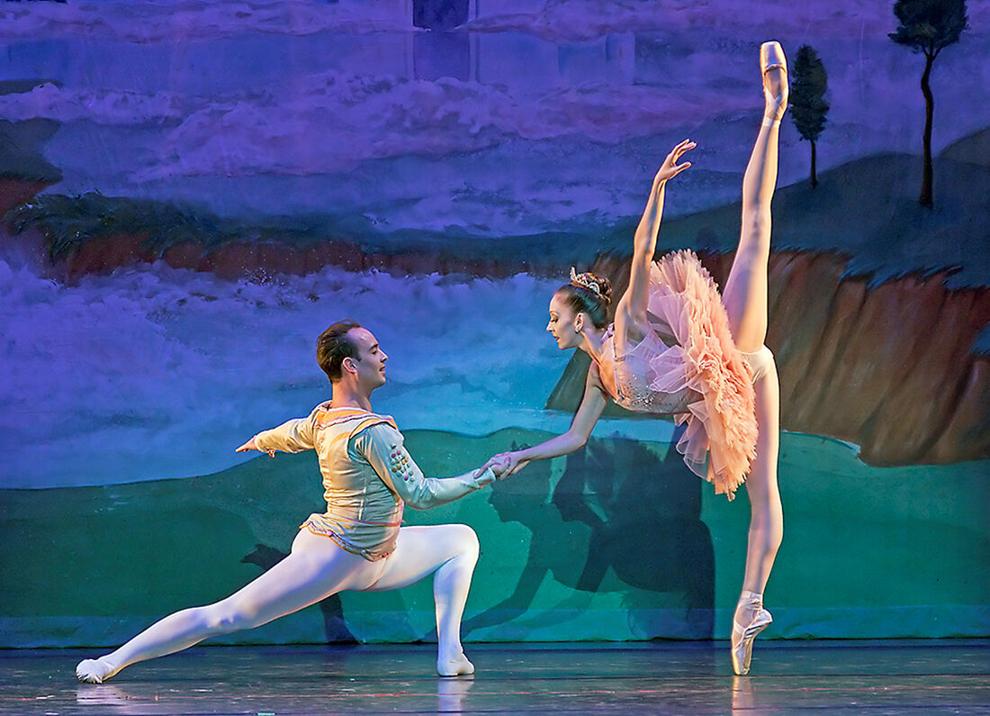 Winter Solstice Concert
New Mexico Performing Arts Society
8 p.m., Immaculate Heart of Mary Chapel; $20-$60
NMPAS Artistic Director Franz Vote leads a nonet of vocalists and a septet of instrumentalists in Part Four of J.S. Bach's Christmas Oratorio and in the keyboard concerto he adapted from his Brandenburg Concerto No. 4. Natasha Stojanovskais is the soloist in the latter. The concert also includes vocal music of Carlo Gesualdo, Giovanni Pierluigi da Palestrina, and Joseph Schnabel.
NOV. 30
Rhythmic Circus: Holiday Shuffle
Performance Santa Fe
7:30 p.m., Lensic Performing Arts Center; $35-$115
This isn't going to be a silent night in Santa Fe, not with Rhythmic Circus in town for their local debut. This Minneapolis-based troupe of 12 — four tap dancers and eight musicians — blends feel-good messaging and humor with their rapid-fire performance style. The New York Post called their holiday show "A family-friendly tap extravaganza!"
DEC. 3
Mariachi Christmas 2021
National Latino Behavioral Health Association
7 p.m., Lensic Performing Arts Center; $29-$45
It's mariachi with a mission, featuring Santa Fe's Mariachi Sonidos del Monte, Albuquerque's Mariachi Xochitl, Taos-based vocalist Anakaela Trujillo, and Ms. C's Children's Choir. Special appearances by Pancho Claus and Gabriel de la Plaga are also promised, courtesy of their creator, musician-comedian Carlos Medina. Proceeds benefit the National Latino Behavioral Health Association's scholarship fund for New Mexico students. Tickets are available through the Lensic box office.
DEC. 4
Hallelujah!
New Mexico Philharmonic
3 p.m., Immanuel Presbyterian Church; $26-$55
If you just want to hear the most famous section of Handel's Messiah, this is the concert for you. Works by Georges Bizet, Edward Elgar, and J.S. Bach are also on the program, as are Suite No. 1 from Tchaikovsky's Nutcracker and "Sleigh Ride." A Christmas carol sing-along ends the festivities.
DEC. 7
Spanish Harlem Orchestra: Salsa Navidad
Performance Santa Fe
7:30 p.m., Lensic Performing Arts Center; $35-$115
For 15 years, the Spanish Harlem Orchestra has celebrated New York's "salsa dura" (hard salsa), winning three Grammy Awards in the process. Their holiday show is a blend of salsa-fied Christmas standards and their regular repertory, described by The Voice of Orange County as, "Raw, brash, taut, aggressive and relentlessly high-energy. ... From the first few bars they reached a high-octane intensity that rarely let up."
DEC. 9
Merry Christmas from José James
Lensic Presents
7:30 p.m., Lensic Performing Arts Center; $21-$49
Often called a jazz artist for the hip-hop generation, baritone José James is a shape-shifting singer whose work includes tribute albums to Billie Holiday and Bill Withers. His newest project, the just-released Merry Christmas from José James, features eight standards and two original songs and will provide the foundation for his Santa Fe performance.
DEC. 10
Gleb Ivanov
Taos Chamber Music Group
5:30 p.m., Taos Community Auditorium; $20-$25
Pianist Gleb Ivanov will be featured in a solo recital performing works by Franz Liszt, Felix Mendelssohn, and Domenico Scarlatti.
Melding as One: Our Roots, Our Voices and Our Visions
Santa Fe Women's Ensemble
6:30 p.m., with encore Dec. 17, Loretto Chapel; $40, also 3 p.m. Dec. 11 and Dec. 18, First Presbyterian Church; $10-$25
The wide-ranging program for Linda Raney's choral group spans 10 centuries and features the world premiere of "Our Roots," commissioned by the ensemble from internationally known British composer Bob Chilcott. The concert also includes Bohemian, British, German, and French versions of the St. Nicholas legend, dating from the 13th and 14th centuries, two versions of "Silent Night," and Méditations de la Vierge Marie by contemporary French-Canadian composer Marie-Claire Saindon.
Ring in the Season
New Mexico Gay Men's Chorus
7:30 p.m., Lensic Performing Arts Center; $20-$45
The Gay Men's Chorus' holiday concert will be their first public performance in a year and a half and is a celebration of Christmas, Kwanzaa, Hanukkah, winter solstice, and all the wonders of the season.
Messiah
New Mexico Philharmonic
7:30 p.m., with encore 7:30 p.m. Dec. 11, Immanuel Presbyterian Church, Albuquerque; $25-$55
Composer-conductor Bradley Ellingboe is a choral specialist, with more than 150 such compositions to his credit. He leads two performances of the complete Messiah by the philharmonic, Albuquerque's Coro Lux Chamber Chorus, and soloists drawn from the chorus.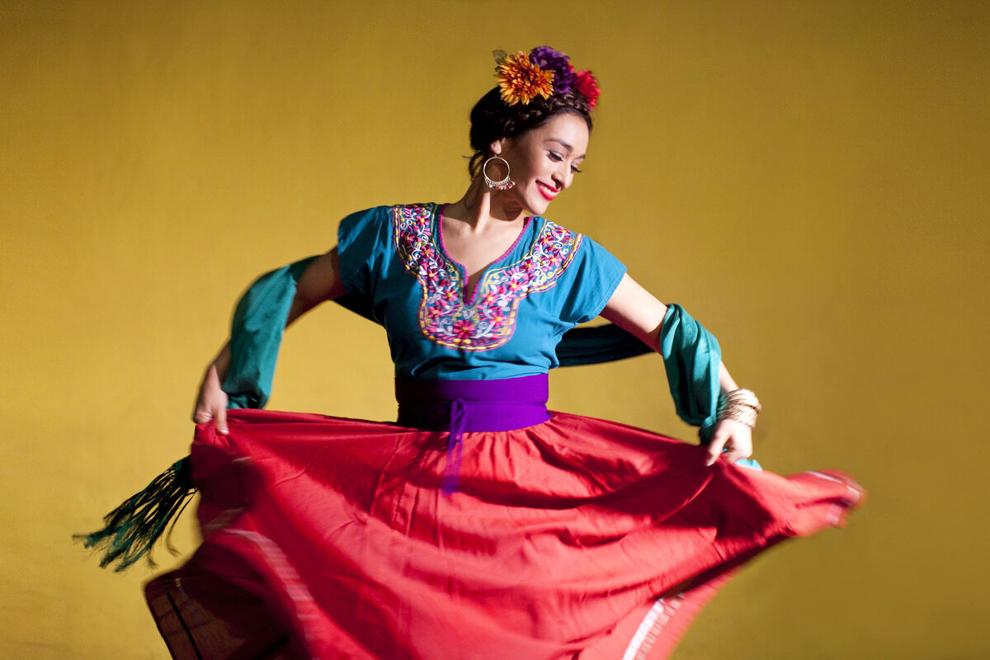 Music of the Season and Opera Arias
New Mexico Performing Arts Society
8 p.m., Immaculate Heart of Mary Chapel; $20-$50
Soprano Cecilia Violetta López is joined by pianist Luke Gullickson for a program of seasonal music and opera arias. Opera News named her one of "25 Rising Stars" in 2015, and its review of Opera Colorado's La Traviata in 2018 said of her, "The Mexican American soprano projected all the glamour, vulnerability, strength and weakness of this endlessly captivating character." Visit nmpas.org for specific program information.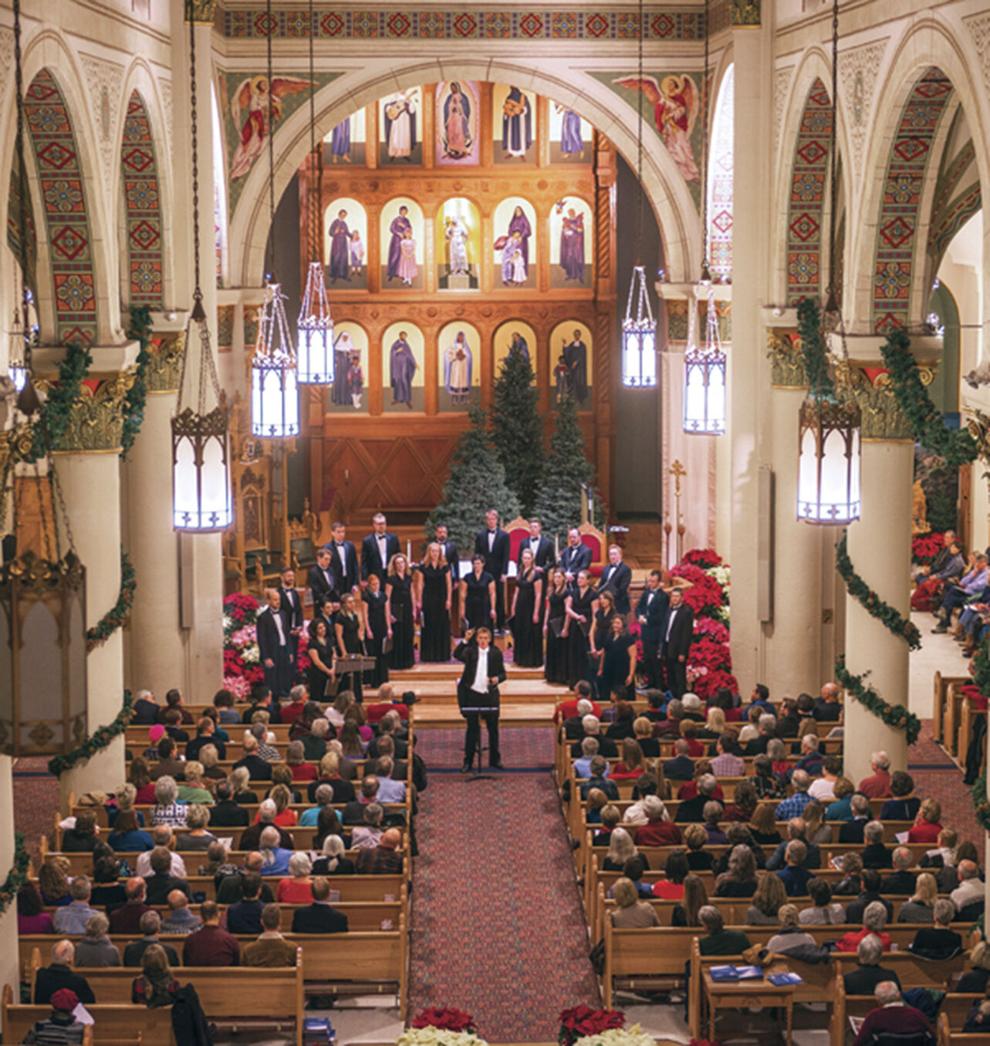 DEC. 11
Nochebuena
Santa Fe Desert Chorale
1 p.m., with encores at 7:30 p.m. on Dec. 16, Dec. 17, Dec. 19, Dec. 21, and Dec. 22, and at 4 p.m. Dec 19, Cathedral Basilica at St. Francis of Assisi; also at 7:30 p.m. Dec. 18 at Cristo Rey Catholic Church; $22-$100
The literal translation of nochebuena is good night; it also means Christmas eve, as well as the flower we call the poinsettia, which is native to Mexico. The chorale's holiday program this year focuses on Hispanic music, including works by Tomás Luis de Victoria, the greatest 16th-century Spanish composer, and by three of his successors who were active in New Spain a century later. Carols from the Basque, Puerto Rican, Spanish, and English traditions and seasonal songs like "White Christmas" round out the program.
Holiday Concerts with Gleb Ivanov
Taos Chamber Music Group
5:30 p.m. with encore 5:30 p.m. on Dec. 12, Taos Community Auditorium; $20-$25
Pianist Ivanov will be joined by Taos Chamber Music Group members Nancy Laupheimer on flute, violinist LP How, and Sally Guenther on cello, for works by Fanny Mendelssohn, Mel Bonis, Robert Schumann, and Sergei Prokofiev.
DEC. 12
Christmas Treasures
Santa Fe Symphony
4 p.m., Lensic Performing Arts Center, $22-$80
Principal Conductor Guillermo Figueroa leads the symphony in an afternoon pops concert with a program that includes excerpts from Tchaikovsky's The Nutcracker Suite, Ralph Vaughn Williams' Fantasia on Greensleeves, Franz Lehar's Gold and Silver Waltz, and a sing-along finale. The most heart-warming moment will undoubtedly be when the Santa Fe Youth Symphony joins their elders onstage for two side-by-side numbers.
DEC. 14
Carols and Choruses
Santa Fe Symphony
7 p.m., Cathedral Basilica of St. Francis of Assisi; Pay-what-you-wish
The Santa Fe Symphony Chorus, led by Carmen Flórez-Mansi, offers a program of Christmas carols and sing-along opportunities, accompanied by the orchestra's brass section and the cathedral's organ. No tickets are required; the doors open at 6:15 p.m.
DEC. 17
Popejoy Presents
Christmas with the 5 Browns
7:30 p.m., Popejoy Hall; $25-$69
What has 10 hands, 50 fingers, 440 keys, and an almost infinite amount of holiday cheer? The Christmas show by the five Brown siblings, classically trained pianists who enrolled at the Juilliard School of Music simultaneously. With five grand pianos nested in a circle, their concert ranges from special arrangements of "Carol of the Bells" and "Sleigh Ride" to excerpts from Gustav Holst's The Planets.
DEC. 18
A Baroque Christmas
Santa Fe Pro Musica
6 and 8:30 p.m., with encores at 6 and 8:30 p.m. on Dec. 19, Dec. 20, Dec 21, Dec. 23, and Dec. 24, Loretto Chapel; $20-$90
Pro Musica's Baroque ensemble, led by violinist Stephen Redfield and featuring flutist Kim Pineda, performs music by Handel, Antonio Vivaldi, Georg Philipp Telemann, and Michel Blavet, an 18th-century flute virtuoso and composer. Sopranos Dominique Labelle and Clara Rottsolk alternate performances, singing arias from Handel operas and oratorios.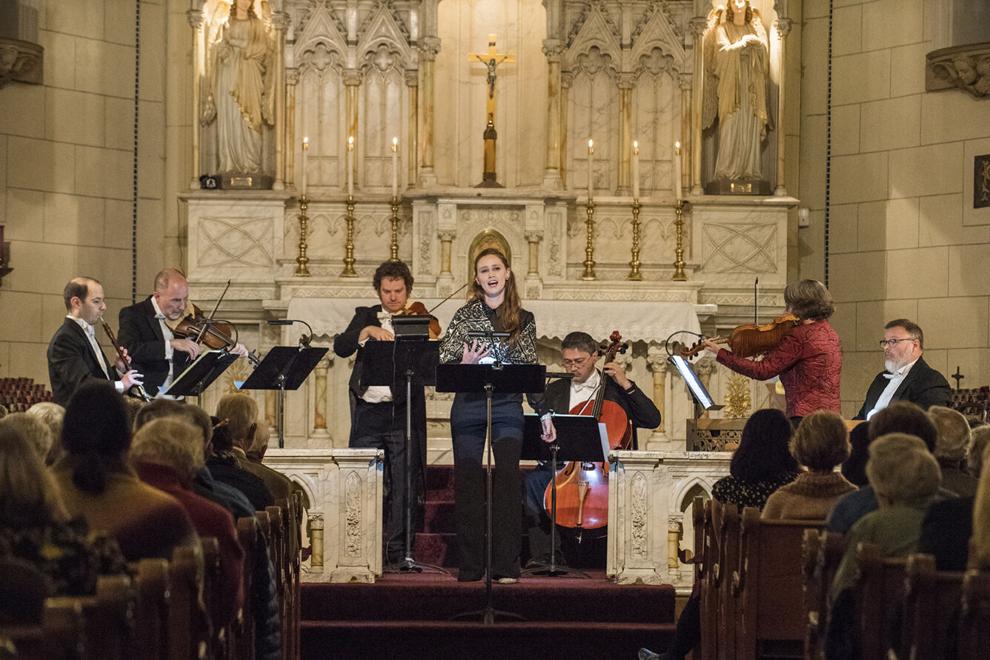 Holiday Pops!
New Mexico Philharmonic
6 p.m., Popejoy Hall; $24-$80
Jason Altieri leads the orchestra and the Albuquerque Youth Symphony in seasonal fashion with numbers including "There's Christmas in the Air," "'Twas the Night Before Christmas," "Fiesta de Navidad," and "Blue Christmas," along with a carol sing-along.
DEC. 19
Carol of the Bells
New Mexico Philharmonic
3 p.m., Immanuel Presbyterian Church; $26-$55
True to its title, the program begins with Richard Hayman's arrangement of "Carol of the Bells," followed by "O Come, All Ye Faithful" and the "Troika" from Sergei Prokofiev's Suite from Lieutenant Kijé. (A troika is a Russian three-horse sled, depicted musically by Prokofiev with sleigh bells and rapid plucked strings.) The afternoon concludes with Suite No. 2 from Nutcracker and a Christmas carol sing-along.
Mariachi Christmas
Popejoy Presents
3 p.m., Popejoy Hall; $25-$65
The swirling dresses, lively violins, and joyous horns of Mariachi Christmas ring in the holiday season for the 22nd consecutive year in Albuquerque. Music by Mariachi Aztlán and dance by Ballet Folklórico of the University of Texas Rio Grande Valley reflect the traditions of Mexico at Christmas.
DEC. 24
A Night at the Opera
Santa Fe Symphony
5 p.m., Lensic Performing Arts Center; $25-$92
Guillermo Figueroa leads four recent Santa Fe Opera apprentices — soprano Marlen Nahhas, mezzo-soprano Ana Mora, tenor Duke Kim, and baritone Darren Drone — in a program of arias, duets, ensembles, and overtures. Featured solos include "Quando m'en vo" from La Bohème, the Seguidilla from Carmen, "Una furtiva lagrima" from The Elixir of Love, and "Si può? Si può?," the baritone prologue to Pagliacci.
DEC. 31
Joe Illick and The New Year's Eve Orchestra
Lensic Presents
1 p.m. open rehearsal for families, Lensic Performing Arts Center; $5-$20, 5 p.m. performance; $30-$80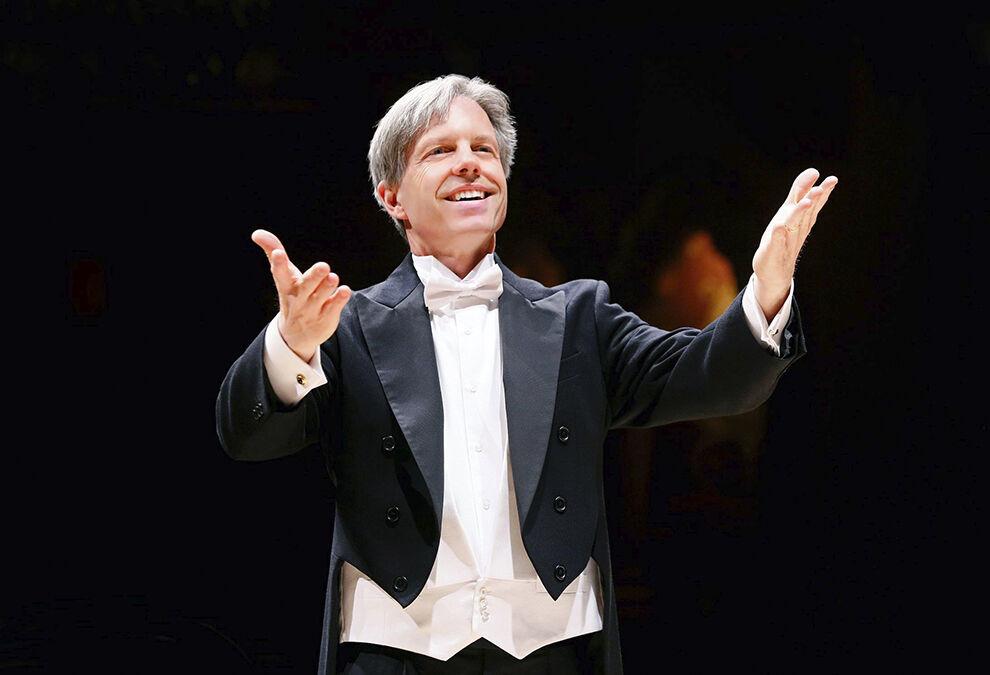 Celebrate the final hours of 2021 with Joe Illick, music director and principal conductor of the Fort Worth Opera, leading a program that includes Jean Sibelius' Violin Concerto with soloist Augustin Hadelich. The Albuquerque-based choral group Polyphony joins Illick and the orchestra for selections from Mozart's Requiem and the stirring "Ode to Joy" from Beethoven's Symphony No. 9.
JAN. 8
The Met Live in HD: Cinderella
Lensic Presents
11 a.m. with encore 6 p.m., Lensic Performing Arts Center; $22-$28
This charming production of Jules Massenet's Cinderella, directed by Laurent Pelly, originated at the Santa Fe Opera in 2006. The Met's simulcast is a family holiday version of the famous tale — a 90-minute adaptation sung in a new English translation. The first-rate cast includes Isabel Leonard as Cinderella, Stephanie Blythe and Laurent Naouri as her feuding guardians, and Emily D'Angelo as Prince Charming. (Story on Page 12)
---
WORTHY, BUT NOT SEASONAL
7:30 p.m. with encores Dec. 8, Dec. 9, and Dec. 10, also 2 and 8 p.m. Dec. 11, 1 p.m. Dec. 12; $49-$132
A naïve transfer student from abroad does comedic battle with three of the most vicious beasts known to roam North America: a trio of high-school style setters from Evanston, Illinois. Tina Fey adapted her 2004 hit film script for the musical, which New York magazine hailed by saying, "Mean Girls delivers with immense energy, a wicked sense of humor, and joyful inside-jokery."
7 p.m., with 2 p.m. encore Dec. 19, Lensic Performing Arts Center; $25
The second installment in the company's Opera for All Voices initiative focuses on the aftermath of the brutal Immigration and Customs Enforcement raid at a kosher meat processing plant in Postville, Iowa. The raid devastated the small, ethnically diverse community, which lost much of its population and employment. Composer Laura Kaminsky is best known for her chamber opera, As One, in which two performers, Hannah Before and Hannah After, share the role of a transgendered person.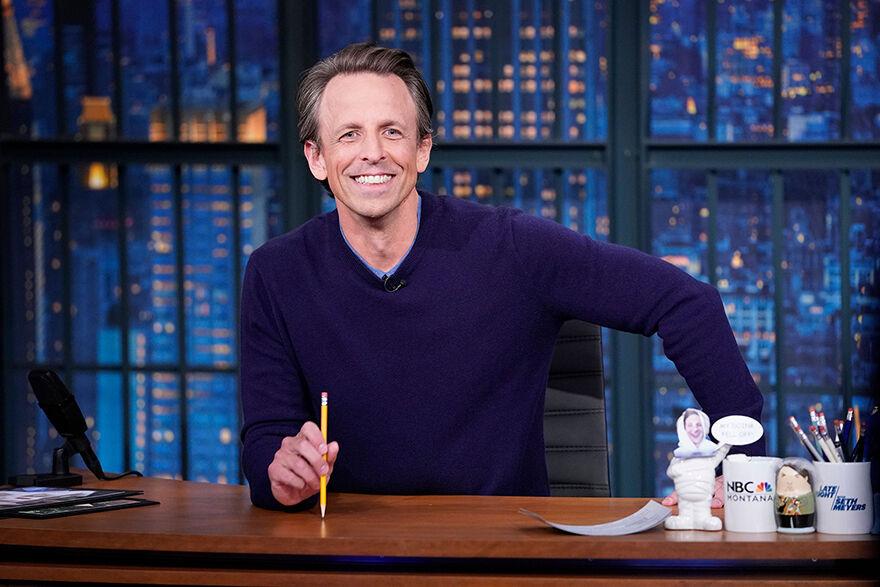 7 p.m. Lensic Performing Arts Center; $60-$120
You can't not like the guy who coined the phrase "You can see Russia from my house!" for Tina Fey's impersonation of Sarah Palin. The host of Late Night with Seth Meyers and former head writer on Saturday Night Live was also the longest-tenured host of SNL's Weekend Update segment. Meyers makes his Santa Fe debut in a rare night of stand-up comedy.
Vivaldi's The Four Seasons
7 p.m., with encore 7 p.m. Dec. 30, St. Francis Auditorium, $30-$95
Violinist Colin Jacobsen leads the Santa Fe Pro Musica orchestra in Vivaldi's much-loved The Four Seasons and Telemann's Burlesque of Don Quixote. (Burlesque here means parody or send-up, not another, perhaps more scandalous form of entertainment.) Violinist Stephen Redfield joins Jacobsen for J.S. Bach's Concerto in D Minor for Two Violins.