The Santa Fe Symphony's concert on Sunday, Jan. 16, features a true rara avis: a trumpet concerto by a female composer written for and played by a female soloist. Vivian Fung's new piece features trumpeter Mary Elizabeth Bowden, who's also the soloist in Haydn's superb Trumpet Concerto. An overture by Mikhail Glinka and Mozart's Symphony No. 41 round out the bill.
In her program notes, Fung writes, "The concerto originally was inspired by a conversation about Mary's journey in her solo career in general, and as a woman in a male-dominated field. Ideas of striving, overcoming challenges, frustration, passion, and, ultimately, joy and celebration are all explored in this piece."
Fung's new work gives Bowden an opportunity to demonstrate her prowess on all three members of the trumpet family. In addition to the standard E-flat trumpet, the score calls for flugelhorn, which has a more burnished, mellow tone than a standard trumpet, and the high-pitched piccolo trumpet. Fung cited "[stretching] the imagination to what is possible for the instruments" as one of her objectives.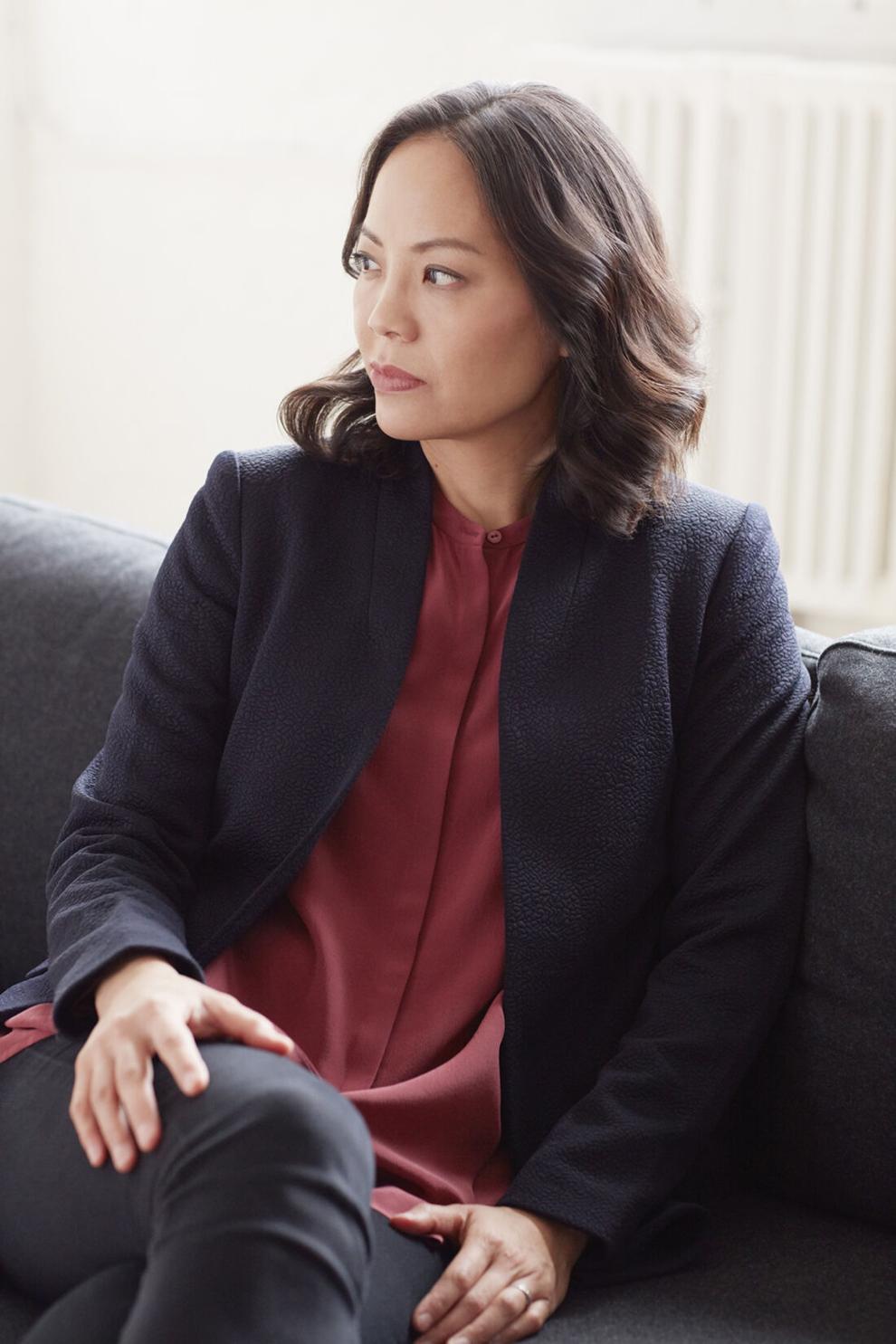 The concerto is relatively short — about 15 minutes — but includes sections the composer describes as "a toe-tapping march, a lamentful and stormy chant ... [and] a hip-hop-inspired dance." It's played in one continuous movement, rather than the fast-slow-fast, three-movement form that the term concerto implies. The Santa Fe Symphony and seven other groups commissioned the new piece, with the Erie Philharmonic giving the first performance in March 2020.
In addition to her solo career, Bowden is principal trumpet of the Artosphere Festival Orchestra at Arkansas' Walton Arts Center, as well as a member of Tennessee's Iris Orchestra and the Richmond (Indiana) Symphony Orchestra. She's also a founding member of Seraph Brass, an all-female ensemble that won the 2019 American Prize in Chamber Music.
Haydn's Trumpet Concerto is one of the very few Classical-era pieces showcasing the instrument. During the Baroque era, trumpeters played fantastically difficult, high-pitched solo parts on "natural" instruments, which were just a mouthpiece, a flared bell, and, in between, a coil of brass tubing without valves or pistons. Bach's Brandenburg Concerto
No. 2 is one of the best-known pieces in which it is prominently featured.
That playing tradition died out during the late 18th century and the trumpet was relegated to playing about 10 different notes in orchestral pieces of a martial or celebratory nature. Haydn's concerto was commissioned in 1796 by Anton Weidinger, a virtuoso player and inventor of a new type of trumpet with several keys that allowed him to play many more notes than were possible on a natural trumpet.
Haydn gleefully seized on the new instrument's ability to play fast scales and runs, especially in its lower register, which had never been heard before. Weidinger's instrument never caught on, but the concerto Haydn wrote for him is still considered the finest ever written for trumpet.
Mikhail Glinka was the first composer to create a recognizably Russian style in classical music, particularly in his operas A Life for the Tsar (1836) and Ruslan and Lyudmila (1842). Alexander Pushkin intended to write Glinka's libretto for the latter, basing it on his 1820 poem of the same name, which combines aspects of fairy tales and epics. His death in a duel in 1837 meant that Glinka's text was assembled by a team of writers, and the opera premiered in St. Petersburg to a tepid response.
Its musical merits were soon recognized, however, and Ruslan and Lyudmila became a staple of the Russian operatic repertory, especially at Moscow's Bolshoi Theatre, where it has been performed more than 700 times. The exhilarating overture is a concert hall favorite around the world.
Written in August 1788, only a few months before his untimely death, Mozart's Symphony No. 41 in C major was his last work in the genre. It's Mozart's longest symphony and is universally considered a masterpiece. In the Cambridge Musical Handbook on the symphony, musicologist Elaine Sisman summed up the responses to it as ranging "from admiring to adulatory, a gamut from A to A.