Music by Giacomo Puccini, Italian libretto by Luigi Illica and Giuseppe Giacosa
World premiere Feb. 1, 1896, Teatro Regio, Turin, Italy
Santa Fe Opera production directed by Mary Birnbaum, conducted by Jader Bignamini
Set in Paris in the 1830s, the story begins in a Latin Quarter garret on Christmas Eve, where four penniless bohemian men are preparing for an evening out. They plan to squander their rent money on food and drink at Café Momus, having comically stymied their landlord when he came to collect it. Rodolfo (tenor Mario Chang) remains behind to finish an article he's writing, when Mimì (soprano Vanessa Vasquez), a neighbor, knocks on the door, seeking a light for her candle. Mimì, who suffers from consumption, has a coughing fit and faints, but Rodolfo revives her. As her cold hand touches his, they fall instantly in love. Rodolfo realizes he can't afford to pay for Mimì's medicine, and they agree to separate on good terms once the winter has passed. Pining for his lost love, Rodolfo's reunion with Mimì in the tragic final act is all too brief.
Giacomo Puccini (1858-1924) was the last descendant of a family whose members were the musical directors of the Cathedral of San Martino in Lucca, Italy, for two centuries. He took to music, first as a family profession. But when he saw a production of Guiseppe Verdi's Aida in 1876, he knew he wanted to devote his life to opera.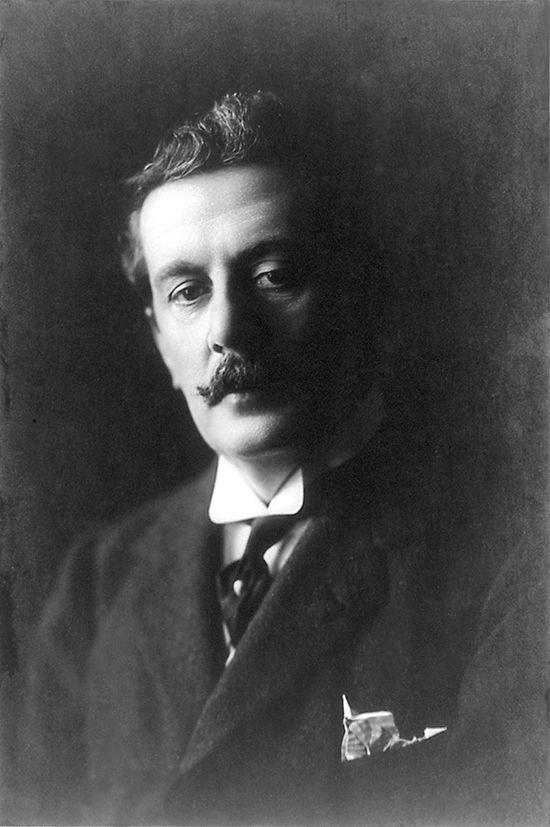 In 1880, he attended the Milan Conservatory and studied under the violinist Antonio Bazzini and Amilcare Ponchielli, composer of the opera La gioconda. Puccini's first opera, a one-act called Le villi, met with critical success upon its 1884 premiere at the Verme Theatre in Milan.
His mature operas — La bohème, Tosca, Madama Butterfly, and Turandot — are noted for their strong female characters and tragic love themes. He sought to infuse his operas with powerful emotional content to make them more popular with the public. Puccini was as intent on developing an opera's narrative as he was its music, and his works enjoy widespread popularity today for their drama and lyricism. He died of cancer in 1924, allegedly with the incomplete score of his final opera, Turandot, clutched in his hand.
Puccini's opera is often set in the latter part of the 19th century, a period known as the Belle Époque. It was the age in which Puccini composed his story of young bohemians, a time of regional prosperity and peace in which Paris was an epicenter for art and culture. But the more traditional setting for the opera is in 1830s Paris, reflecting the influence of its source material, the 1851 novel Scènes de la vie de bohème by Henri Murger. "It's kind of a thinly veiled memoir of Murger's youth in the 1830s and '40s in Paris when he himself was an impoverished young writer," said Santa Fe Opera dramaturg Cori Ellison.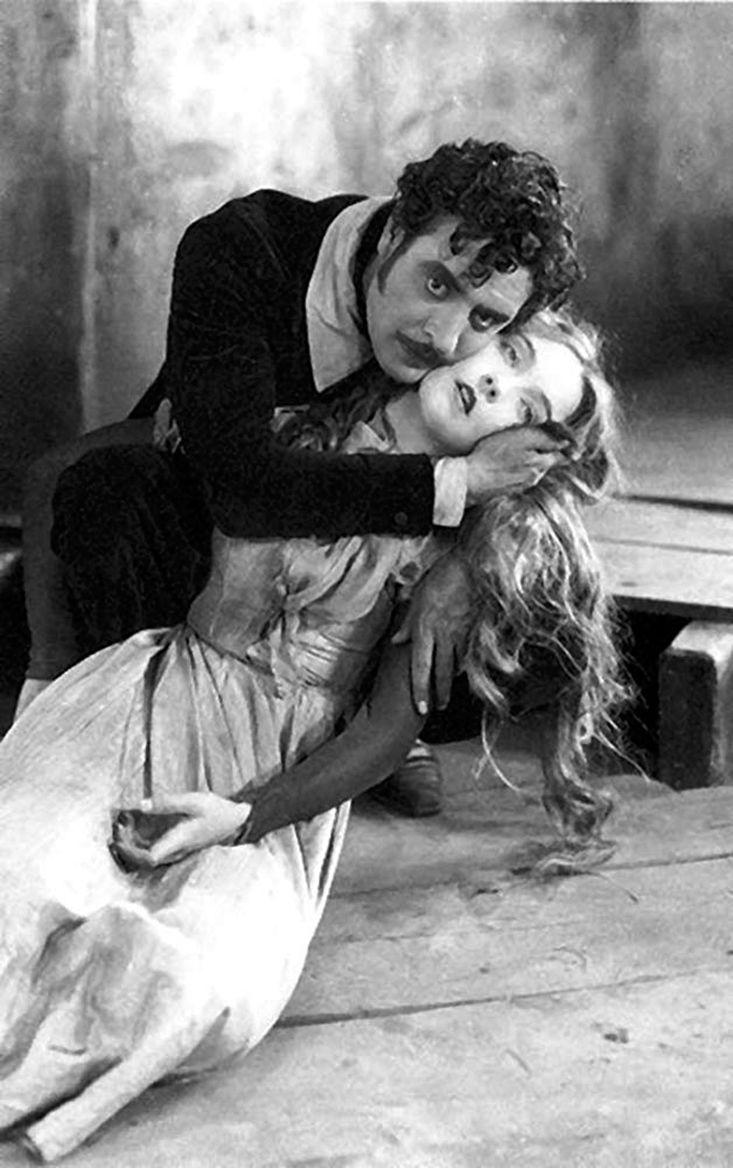 Puccini's plan to adapt the novel attracted the ire of his rival, composer Ruggero Leoncavallo, who intended to adapt the same material — which, as it happened, bore a strong resemblance to Giuseppe Verdi's opera La traviata. Abandoning his plans for another opera in progress, Puccini turned his full attention to La bohème in 1894 and completed the score on Dec. 10, 1895. Although its premiere at the Teatro Regio in Turin received mixed reviews, La bohème's success grew rapidly, particularly in southern Italy, after a production in Palermo starred the popular singers Edoardo Garbin and Adelina Stehle. The tenor and soprano — acclaimed for earlier roles as the young lovers in Verdi's Falstaff — appeared in the roles of Rodolfo and Mimì.
La bohème's U.S. premiere was in Los Angeles in 1897, but it wasn't performed at New York's Metropolitan Opera until 1900. It's regarded today as one of the world's most beloved operas and is among the top five most frequently performed operas around the world.
Not all critics were kind when La bohème premiered in 1896. Italian reviewers compared it unfavorably to the composer's previous opera, Manon Lescaut, as well as to La traviata. Some critics said it lacked sophistication and complexity. "Even as it leaves little impression in the minds of the audience, La bohème will leave no great trace on the history of opera," a Turin newspaper proclaimed. Upon its 1900 premiere at the Metropolitan Opera, New York Tribune critic Henry Krehbiel wrote, "La bohème is foul in subject, and fulminant but futile in its music. Its heroine is a twin sister of the woman of the camellias, but Mimì is fouler than Camille, alias Violetta, and Puccini has not been able to administer the palliative which lies in Verdi's music."
Director Mary Birnbaum on setting the opera in the Latin Quarter in early 19th-century Paris
"It's set, actually, at the time of the writing of the book Scènes de la vie de bohème by Henri Murger and not at the time of Puccini's life. It's fun to imagine what it was like when the Latin Quarter was hopping, which was a different time than Montmartre and the Impressionists. This was more the time of late Romanticism. It's during the July Monarchy when Louis Philippe was king. Usually, when you put it a little later, the politics don't make a lot of sense. Eugène Delacroix's painting Liberty Leading the People is in this same time period. It was an unstable time and there were very dire circumstances for being poor.
"There's something very human about the characters and the music. These are people living at the fringes of society. They borrowed their name — the bohemians — from immigrants, so there's a thread of this that feels like an immigrant story, a story of outsiders."
Dramaturg Cori Ellison on themes in this production
"Beyond the personal tale that La bohème tells of love and loss, the director, Mary Birnbaum, and her team also see it as a story about creativity and compromise. All of the characters are artists in some way. The men, of course, are very clearly a poet, a painter, a musician, a philosopher. Mimì is a seamstress, and Musetta is a singer. They're artists at a time in Paris when there's a climate of a lot of change and brewing revolution. The question in this production becomes, 'How do artists survive in a climate of change, and how can you be creative in a world where creativity doesn't seem to be highly valued?' These are ideas that the team feels bring it very close to today because the parallels are huge. These are things we're still struggling with. When a director and his or her creative team approach a work, especially a canonic work like La bohème that's so well known and so often done, they try to alight upon aspects of it that would be fresh and new and would have resonance for today's audiences."
Vanessa Vasquez (Mimì) on the risks of over-identifying with a character
"You can go too far and that can actually be dangerous, because if I'm feeling too much emotion and I start crying, then I can't sing. But that's part of what rehearsals are for. I can use that rehearsal time to find out what my limits are and how far is too far. And if I cross that line, I have to pull it back."
Scenic designer Grace Laubacher on the concept for the productions garret set
"We definitely wanted to be faithful to the period and make sure that we were taking all of our references from what was really happening at that time. So we did a lot of preliminary research so we had that visual vocabulary. But what we decided to do is kind of an essentialized, poetic version of that. For example, the garret is very stripped down, and we have just the props that they actually reference and use. In some ways, that's about the poverty of their lives. But we also saw this space as kind of nostalgic, almost a memory space in the way that we all look back on our early 20s as this very romantic time when things look very rosy. By the end of the opera there's this real sense of loss and the consequences of the choices that we make."
American composer Jonathan Larson's Tony Award-winning rock musical Rent (1996) was loosely based on La bohème. "Rent has the same raw, youthful spirit to it," said scenic designer Grace Laubacher, "and an immediacy among the characters and their relationships that we really wanted to preserve and bring to this production of La bohème."
Director King Vidor's film version of La bohème was released in 1926, and starred John Gilbert and Lillian Gish as the star-crossed lovers. To prepare for her death scene, Gish visited patients suffering from tuberculosis and fasted for days. She became so frail and gaunt that Vidor wasn't sure she would survive to the end of the scene.
A so-called "missing act," originally written as Act 2 of La bohème, was discovered when the widow of Puccini librettist Luigi Illica died in 1957. Found among the widow's papers, the act involved a courtyard party thrown by the bohemians in which Musetta introduces Mimì to a wealthy viscount (later referenced in Act 4). Mimi dances with him, driving Rodolfo to jealousy. The act was never really missing, however: Puccini struck it from the libretto because he felt it was too similar to the scenes set at Café Momus.