The inspiration for the Santa Fe Symphony's upcoming concert, "Celebrating Stravinsky," came when Principal Conductor Guillermo Figueroa decided to behave like a tourist. Don't worry, he didn't ask if many of the locals speak English or order "a quesadilla with cheese" at Tia Sophia's. "A few years ago, I was at the Cathedral Basilica, maybe for a concert, and as I was leaving I noticed this plaque, so I wandered over to read it," he says.
"It was about these four Igor Stravinsky works that the composer himself had conducted at the cathedral, including one in 1960 featuring his Symphony of Psalms. I was just blown away, so I did some research and discovered it was part of a concert that included pieces by Haydn and Mozart. Then I suggested we recreate the event for the symphony, and Daniel Crupi, the executive director at the time, and Carmen Flórez-Mansi, our choral director, were very enthusiastic about it."
The 1960 concert featured the Santa Fe Opera orchestra and chorus; Stravinsky was in town for the productions of his operas Oedipus Rex (given somewhat incongruously on a double bill with Puccini's one-act comedy Gianni Schicchi) and The Rake's Progress, which had also been part of the opera's inaugural season in 1957. The composer's longtime assistant, Robert Craft, conducted the first two works on the cathedral concert: Joseph Haydn's Sinfonia Concertante in B-flat Major and Wolfgang Amadé Mozart's Symphony No. 38 in D Major.
Symphony of Psalms dates from 1930 and is one of the towering masterpieces from Stravinsky's long neo-classical era. While the impetus for its writing was a commission to celebrate the Boston Symphony Orchestra's 50th season, a deepening interest in religion was also a factor; Stravinsky rejoined the Russian Orthodox faith during the late 1920s.

The composer chose Latin texts from Psalms 38, 39, and 150, tracing an arc from the words of a supplicant ("Hear my prayer, O Lord, and my supplication: give ear to my tears") to a sometimes jubilant, sometimes angry musical conclusion ("Praise him with sound of trumpet; Praise him with tambourines and choir!"). And while the piece sports many neoclassical aspects, not least a double fugue in the middle of its three continuous movements, it also has some that aren't. Stravinsky's orchestration is totally unique — no violins or violas or clarinets at all, but otherwise populated with quintuple flutes, oboes, and trumpets, four horns and four bassoons, three trombones, two pianos, harp, timpani, and percussion — and clearly designed to evoke a deep Medieval sonority.
"It's a big sing and a difficult one for the chorus," Figueroa says, "because of the challenges of the harmonic language. There's one section where the orchestra drops out and the chorus has to sing these very unusual chord progressions, without hearing an instrument to anchor the pitch. The text for it has the supplicant saying he was in a bad place, but the Lord provided him a solid rock. Stravinsky did the opposite, giving the singers nothing to anchor onto."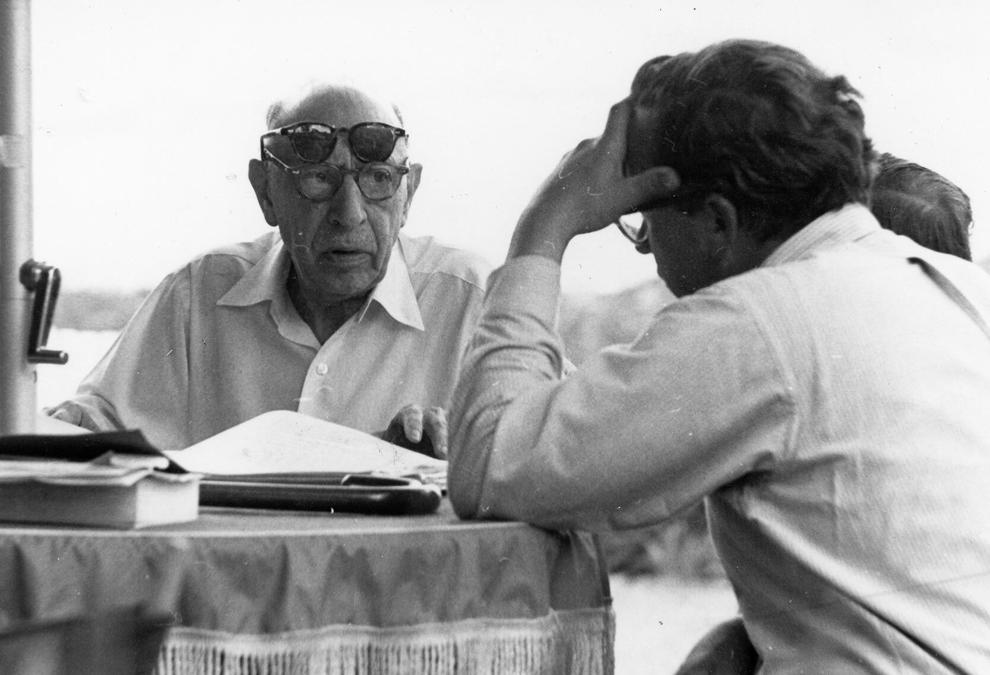 Symphony of Psalms was always intended for the concert hall, as Russian Orthodox musical practice proscribes the use of instruments. It should have even more impact when performed in a sacred space, as reviews from the 1960 performance suggest. "We're more attuned to the sound of Stravinsky now than 62 years ago," Figueroa observes, "but the reviews from the time were incredibly positive. Everyone was stunned by the majesty and power of the Symphony of Psalms."
When his music-loving long-time patron Nikolaus I, Prince Esterházy, died in 1790, Haydn was finally able to leave Esterházy's "Hungarian Versailles" to travel abroad at length, and he headed to London for two extended stays. He had been invited by Johann Peter Salomon, a German émigré violin virtuoso and concert impresario for whom he wrote his final 12 symphonies (often called the London or Salomon symphonies), as well as the sinfonia concertante, which premiered in March 1792 at the Hanover Square Rooms.
A sinfonia concertante is essentially a concerto featuring multiple soloists, and Haydn's was a bit of one-upmanship with his former pupil, Ignaz Pleyel, who had written many popular works in the form for a rival impresario's concert season, held at the same hall. Haydn wrote a showy part for Salomon, taken here by concertmaster David Felberg, as well as ingratiating music for the solo cello, oboe, and bassoon, played by section principals Dana Winograd, Elaine Heltman, and Stefanie Przybylska, respectively. Overall, the emphasis is on charm and melody, along with demonstrations of the composer's skill in producing varied timbres from the soloists and his contrapuntal mastery in the finale. A contemporary review in London's Morning Herald hailed Haydn's work as "profound, airy, affecting and original."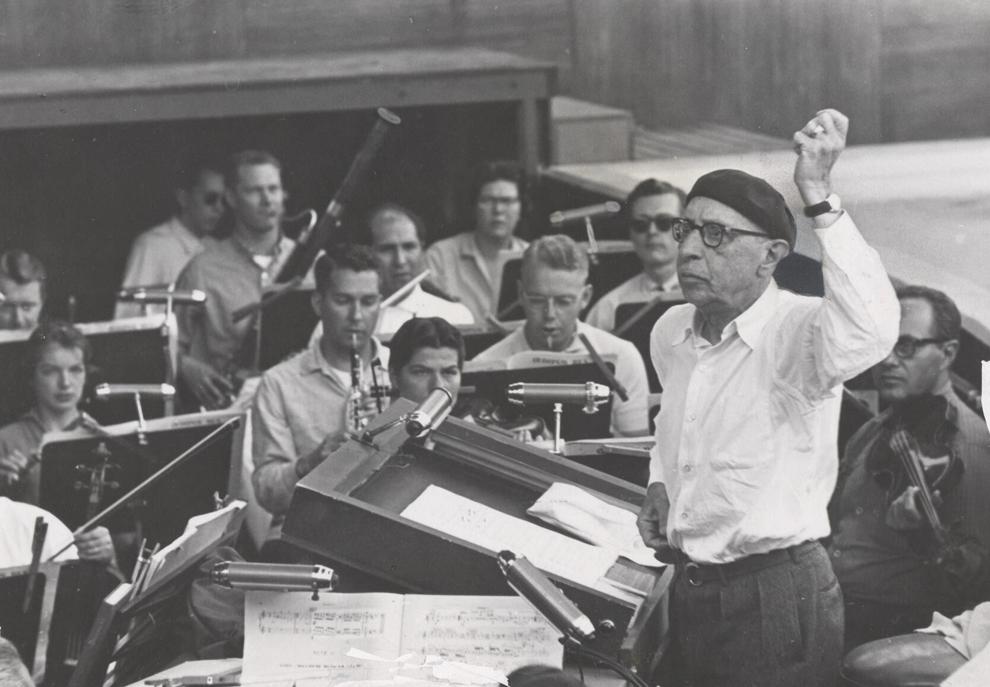 Mozart's Symphony No. 38 premiered in Prague in 1787, and he may have composed it with that city's celebrated wind players in mind, given their prominence in the piece. In any case, it's a boundary-busting work, unusual in form (three movements rather than four, omitting the by-then customary minuet), lavish in length (the first movement is the longest symphonic movement of the 18th century and, if performed with internal repeats as Mozart wished, even longer than that of Beethoven's Eroica Symphony), and challenging in execution.
It's also one of Mozart's most forward-looking compositions, with an unusual but deeply affecting adagio introduction, a plethora of thematic ideas in the first movement, during which the tenets of traditional sonata form are tossed aside, and a third movement that transforms a little Marriage of Figaro duet into a robust and harmonically challenging drama. In short, one of the very best by one of the very best.
If you're otherwise engaged on the night of the concert, you can catch it on santafesymphonytv.org beginning May 22. Hutton Broadcasting is filming the performance, which will be available for $20 per household with a 30-day access window.