At a symphony concert or opera performance, the audience witnesses professional musicians playing top-quality instruments. It's a reassuring veneer that helps disguise the fact that each player is dealing with a mechanical beast that's fueled by its specific idiosyncrasies and sometimes seems to have a mind of its own.
Pasatiempo recently spoke with four first-chair instrumentalists who play particularly quirky instruments — horn, oboe, bassoon, and percussion — to find out how they decided to play them, about their biggest in-performance fears, and what their "dream piece" as a soloist would be.
---
Jeffrey Rogers, Santa Fe Symphony's principal horn, benefitted from Texas' well-funded music programs. "My family wasn't particularly musical, and I no longer remember why I picked the horn in sixth grade, but I did. You could say my career is a triumph of public education over genetics."
The first quirk Rogers described is anatomical. "The brass are the only instruments where the vibrations that make the sound are produced by a body part: your lips. It means lots of self-care for them and for all the small, delicate muscles around your mouth. It's especially important for horn players, since we play a lot in almost every kind of music. You can change a string or replace a reed, but we don't have that option."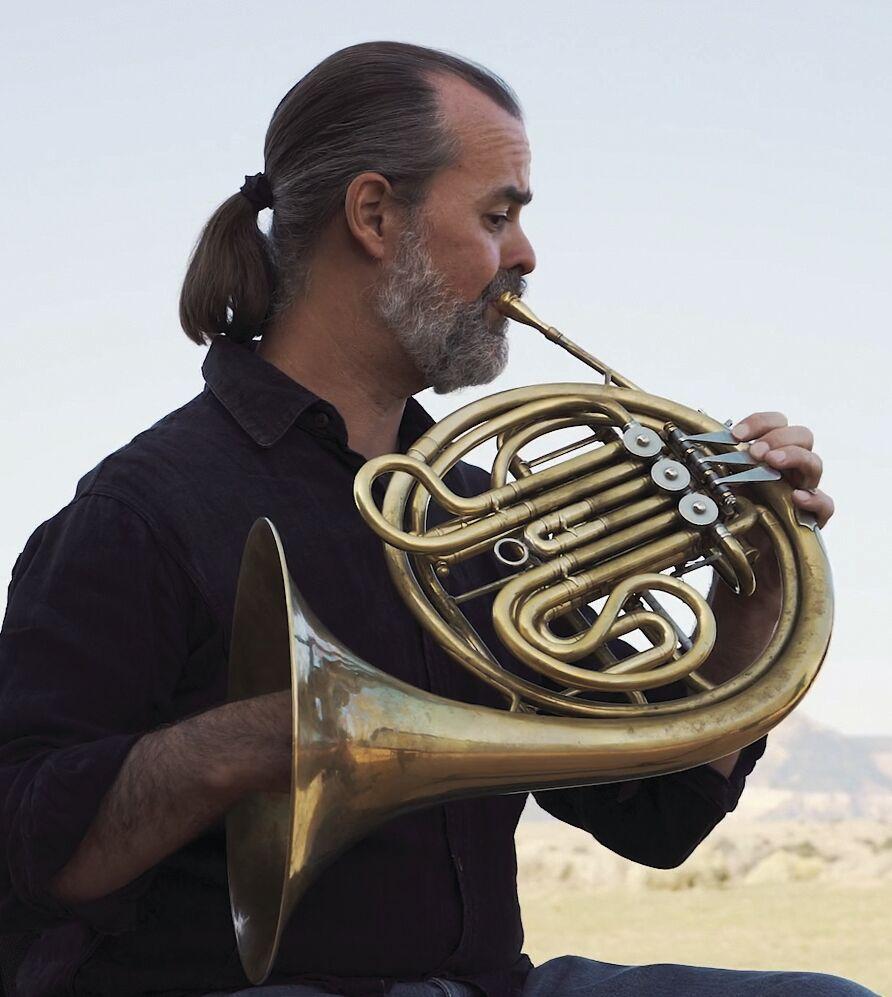 The horn is also the only orchestral instrument where the sound points away from the audience because the bell faces backward, which gives it a more rounded, mellow tone. Usually. "Whatever is behind us affects the sound of the horns," Rogers says. "If it's the timpani, it's the worst, because they can cause what are called split tones, where you're unintentionally playing two notes at once on the horn. It's incredibly hard on your lips."
The shape of the horn also allows players to do something that no other instrument does — put a hand inside it while it's being played. Hand-stopping has two functions: it makes the sound more muted or raises and lowers the pitch.
A horn is almost completely metal, but Rogers' biggest concern about an in-performance mishap involves the fraction that isn't: the short strings that open and close the valves when he presses on the levers. "They don't break very often, but you're screwed if one does. It takes a long time to replace. Fortunately, I've never had that happen during a performance."
Rogers also plays the Wagner tuba (it's not really a tuba at all but a deep-voiced horn invented at Richard Wagner's request for his Ring Cycle.) Most players use an instrument that's been rented by the orchestra for a specific concert. "They come in two varieties," Rogers says, "fabulous and awful, in about a 50-50 ratio."
His dream piece to play as a soloist? "Paul Hindemith's horn concerto. He wrote it for the great British soloist Dennis Brain. It's a terrific piece that's hardly ever played these days, with a very unique structure — two short, fast movements followed by a much longer, slower one."
---
"Write this down," Santa Fe Symphony principal oboist Elaine Heltman says. "A-r-u-n-d-o, d-o-n-a-x. That's what you really need to know about when it comes to the oboe."
Arundo donax is the biological name for a perennial cane that can grow as tall as 30 feet and is used to make the reeds for oboes and bassoons. Viewed from the audience, reeds seem small and inconsequential, but if there's one thing all oboists and bassoonists agree on, it's that reeds have an enormous impact on sound quality, as much as the instrument itself. (Unlike the reeds in clarinets, which are a single reed instrument. The reed is much easier to make and, consequently, they vary the sound a lot less. Most clarinetists just buy reeds, rather than making their own.) Professional players make their own reeds, which is a surprisingly complex process involving many steps spread over several days. (One 30-minute online tutorial breaks down into 16 sections.)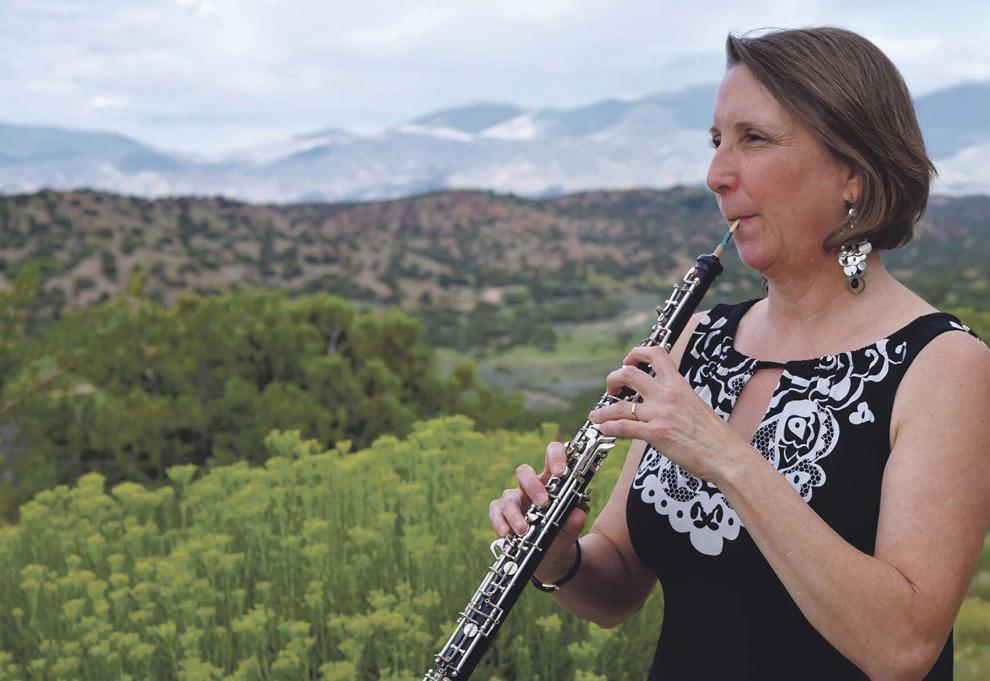 After such a time investment, you'd hope your new reed would last a long time, but alas, no. "Many times a reed lasts for only one concert," Heltman explained. "It's usually good for about 10 hours, but remember, you've been practicing and adjusting it, playing it at a rehearsal or two and then the concert. So you've got to have quite a few ready to go." In other words, it's an assembly line process that never ends.
Our lack of humidity also complicates an oboist's life, sometimes drastically. Most oboes are made from grenadilla wood, which is very hard and very dense. It's resistant to cracking but not impervious to it. Heltman has lived through her nightmare scenario three times, with oboes that cracked onstage, including once when she had to swap instruments (but not reeds) with the second oboe mid-performance. Two of her cracked oboes were repairable but one was totaled.
Her interest in the oboe goes back to a third-grade experience — hearing the New York Philharmonic follow the oboe in tuning before a concert at Lincoln Center. "I loved the sound of it and loved the idea that the oboe was somehow in charge of all those players. A year later, I had to choose an instrument for the school band, and I picked the oboe because of the sound, and because fewer kids were interested in it. I was the youngest kid in the family, so being unique appealed to me a lot."
Heltman's dream concerto: Down a River of Time by Eric Ewazen. "It deeply moved me the first time I heard it, especially after learning it was commissioned by oboist Linda Strommen in memory of her father. The writing for oboe is exquisite, beautifully expressing reflection, grief, and a future enriched by cherished memories."
---
Symphony Principal Bassoon Stefanie Przybylska confessed to a terrible secret. "I was an unhappy clarinet player in seventh-grade band, and I wanted out! The director handed me a bassoon and said, 'Here, try this,' and I loved it. Getting one was really some kind of divine intervention for me."
Her instrument of choice is considered one of the hardest to master. "The bassoon has defied improvement despite many attempts over the last two centuries," Przybylska says. "It's very counterintuitive to play, especially some of the fingerings. You use both thumbs to play lots of the keys, which makes quick passages very hard."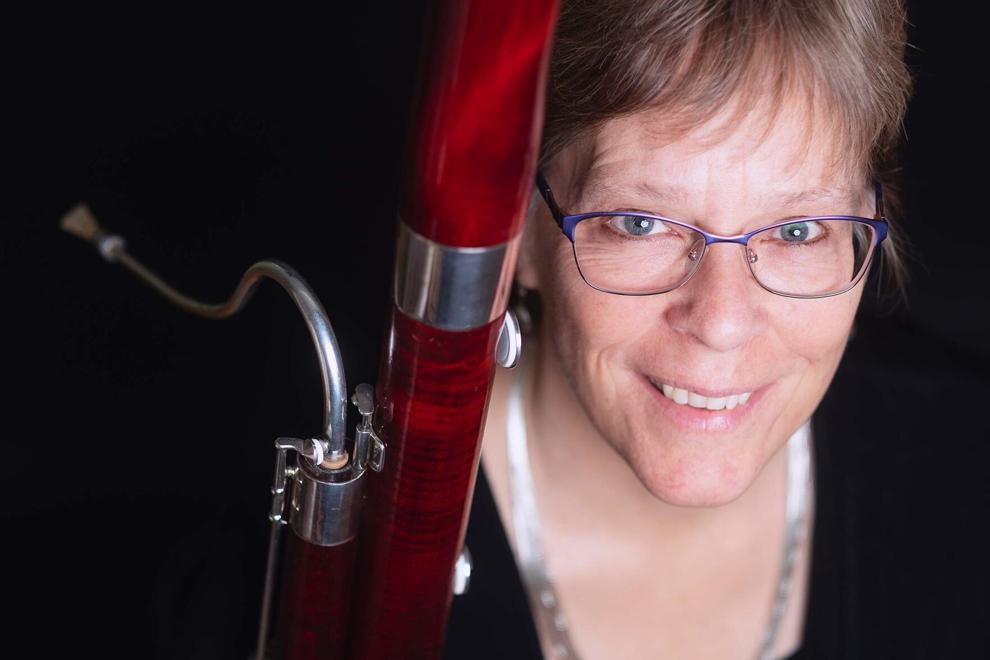 Bach and Vivaldi wrote for bassoons that had four keys; modern instruments have between 22 and 28. Other than the growth in the number of keys, it's pretty much unchanged over 250 years, with musical dictionaries describing its mechanism as "primitive" and "archaic." The bassoon is also both surprisingly heavy, at about eight pounds, and distressingly fragile. Przybylska's bassoon consists of seven different pieces, plus a strap that wraps around the seat of the chair to keep the bassoon from dropping onto the floor.
Like many instrumentalists who perform in Santa Fe, she lives in Albuquerque, which adds another layer of challenges. "I've got 'Albuquerque reeds,' which don't work well in Santa Fe, and 'Santa Fe reeds' that don't like Albuquerque. The change in elevation is enough to make a big difference in them. A reed only works well in a place that has the same temperature, humidity, and barometric pressure as the place where it was made."
Przybylska's biggest fear involves Igor Stravinsky's hair-raising ballet The Rite of Spring, which opens with a stratospherically high bassoon solo. "It's not that I won't be able to play it well. It's that, just before the performance begins, I'll drop the perfect reed I've spent hours making, and it rolls under the riser in front of me where I can't get it."
Her choice for a showpiece is John Williams' five-movement bassoon concerto. "He's like a chameleon in how he can shift from film scores to concert music and give them totally different qualities," she says. "The bassoon concerto is called The Five Sacred Trees, and it describes trees that were important in Celtic mythology. It's a perfect choice for a woodwind player."
---
In grade school, Rob Klieger knew he wanted to play percussion in the school band. Now he's the principal percussionist for the Santa Fe Opera orchestra during the summer and the Milwaukee Symphony Orchestra during the fall, winter, and spring.
"A percussionist is really a logistics manager," he says, "and a tinkerer and a mechanic, to keep the instruments in good repair. Once all that's taken care of, we get to be a musician for a while." For Klieger, the oddity of percussion comes from the nature of the job itself. "We play hundreds and hundreds of different instruments, and you have to know the different qualities and playing techniques for each of them," he says. "Percussionists love challenges, and many contemporary composers love to provide them. I once played in a piece where I had to play the slide whistle. Normally, that would be no big deal but, here, I had to play in unison with the first violins, which was insanely hard."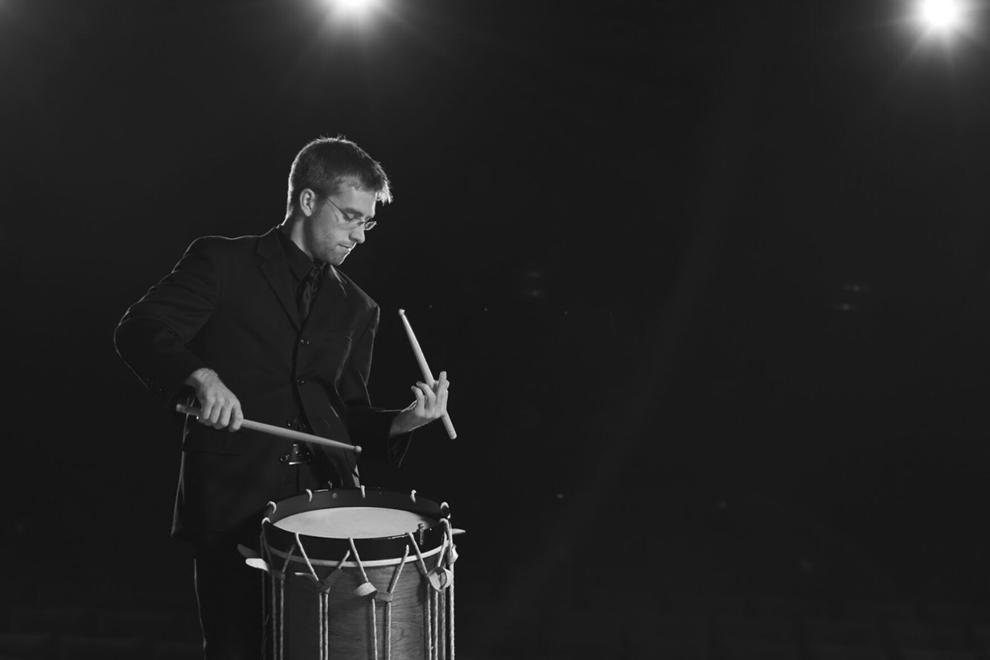 Klieger's craziest-ever musical apparatus? A 12-gauge shotgun, which he fired onstage at the end of a John Corigliano piece called Circus Maximus.
Corigliano's Lord of Cries premieres at the Santa Fe Opera later this summer. There will be five percussionists in the orchestra pit (an unusually large number) playing 35 different instruments (an extremely large number). Figuring out where it all goes takes great logistics management.
Some of the instruments are standard-issue items (a bass drum, xylophone, and chimes); some are sound effects equipment that hasn't changed in centuries (a thunder sheet and a wind machine); and some are rare (a lion's roar and a cellophane cymbal).
Klieger's dream piece to perform? "Andy Akiho's Ping-Pong Concerto, which was performed by the New York Philharmonic in 2018. The score calls for four soloists — two good ping-pong players, a violinist, and a percussionist, but I'm pretty sure I could figure out how to play percussion and ping-pong at the same time. I'd love to try!" ◀
Every musical instrument has at least a few quirks, but some were 100 percent quirky from the get-go. Here are five of the finest.