Kate Vargas is a singer now, but she played flute when she was growing up. It's how she got into Berklee College of Music, in Boston, and escaped the rural idyll of Corrales, New Mexico.
"I played jazz flute," she says. "I did it in this amazing after-school jazz program at the Outpost Performance Space, in Albuquerque, from when I was 12 until I left. I started singing there the last year."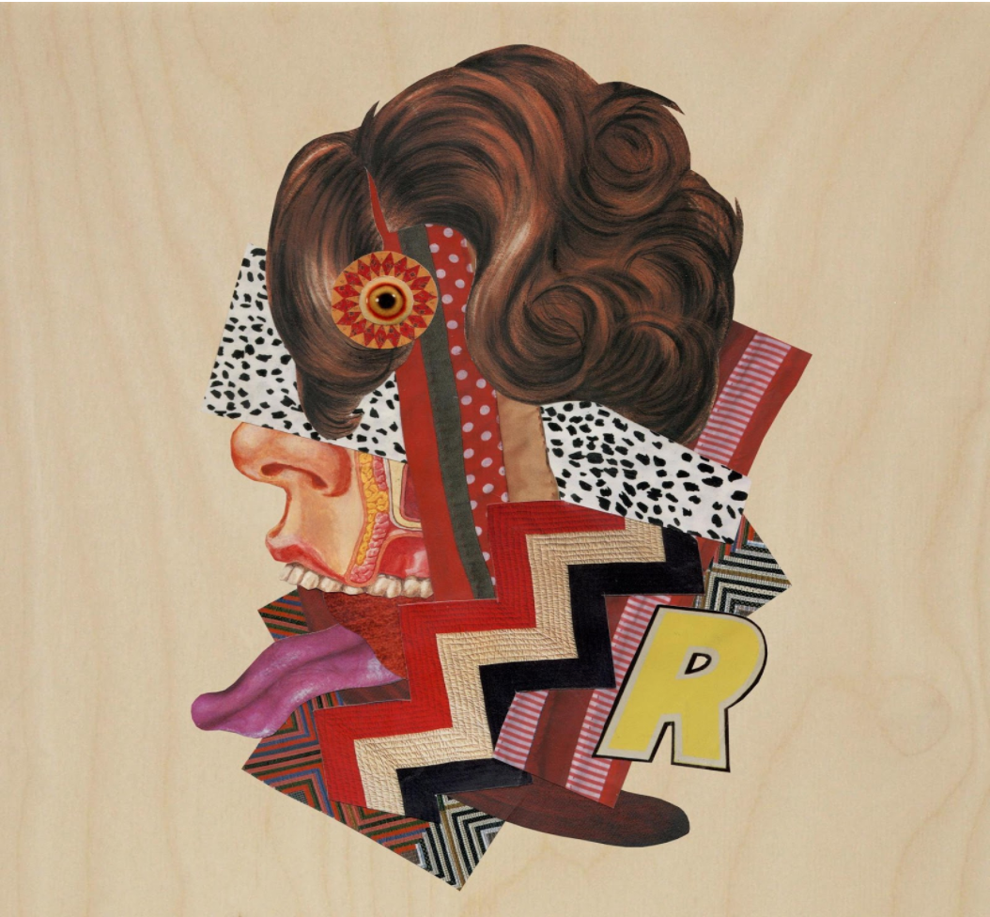 Vargas, 34, currently lives in Brooklyn, and she released her fourth album, Rumpumpo, this summer on Bandaloop Records. It's Americana in the genre's broadest sense, but jazzier and more bluesy than that label might suggest. Vargas says a friend called her music "junkyard folk," and she likes that. The songs clang with chains, thump with milk jugs, and "other elements of other percussive sounds that aren't as recognizable as cymbals, and stuff like that." Behind her words is a perpetual throaty laugh that's not all that different from her singing voice. Vargas's deep, raspy vocal style is reminiscent of Tom Waits, shaken hard over the cracked ice of Fiona Apple, and served with a Bonnie Raitt twist.
Vargas has played to massive crowds at Ireland's Westport Folk and Bluegrass Festival and at The Troubadour, in London, as well as at The Mansion on O Street, in Washington D.C., and New York's Bowery Electric. She recently started playing live shows again, at small venues in California and Hawaii. Now back in New York, she's planning East Coast gigs, as well as a fall trip to New Mexico (katevargas.com).
The theme of Rumpumpo is Newton's laws of motion. Vargas latched onto the early 18th-century British mathematician and scientist in the wake of a pandemic-canceled April 2020 recording session for the album. "I had all this momentum going, and then everything just stopped. Pretty sure I wasn't the only one feeling that way, but I could not find it again. I was talking to a friend of mine who said 'Well, an object at rest stays at rest unless acted upon by an outside force.' That burrowed into my head." Once she recaptured her creative mojo, she wrote a few new songs for the album, including the title track.
"There's a lot of stuff about finding that force — or just looking for that force and maybe not finding it."
There's also reflection and storytelling. In the somber "Glorieta to the Holy Place," Vargas spins a tale of a young girl making the traditional Northern New Mexico Easter pilgrimage to Chimayo, where the dirt is believed to have sacred healing powers. She wants to prove her faith while saving the sick and hopeless in her community. It opens with Vargas on flute and the chirp of birdsong. 
When Father Rodney called it the year of the faithful, the air inside 
I pulled at threads around the edges of the hymnal
But my head was 40 miles north then
Where they say the softer land is sacred
And I made a plan to bend the rules then
like all the greatest saints did.
All her life, all Vargas wanted was to get out of her small town. But she still feels "very New Mexican," and she's picky about the way she presents her home state to outsiders. Despite repeated tries, it took her years to write about the Chimayo pilgrimage, which she has made portions of with her father. Finally, during the pandemic, all the elements fell into place. She read that Catholic priests in New Mexico were telling people not to make the pilgrimage due to heath concerns, but that some people did it anyway. At the time, she was staying with friends and their 5-year-old daughter. 
"I was really interested in how she was experiencing what was going on. I sort of combined these two things that I was thinking a lot about. I grew up going to Catholic church and feeling a lot of pressure — and that's my own personal stuff — to do the right thing. It felt like I had a lot of power as a kid to be good or bad."
"No, I didn't sing as a kid at all," Vargas says with an indecisive laugh, followed by a long sigh. "I've never told this story, but I'm trying to get more into writing about this stuff, mental health. When I was 16, I got kicked out of school. I went to a place in St. George, Utah, for wild teenagers. It was sort of for rehab."
She doesn't go into much detail, but says "We didn't hike or do anything with horses. We weren't allowed to listen to music, except for Enya. It was torturous."
One of the social workers there decided to start a reggae band with the teens. He heard that Vargas played guitar (which she taught herself) and asked her to join. "It would mean I was allowed to hang out with boys, so I said yes," she says. On the day they were supposed to play their first gig, the singer got into trouble and had to leave the band. The social worker saw Vargas playing guitar and singing to herself in the corner and gave her a new assignment.
"The gig was like a talent-search thing at a holiday market. People were selling reindeer snow globes and whatever. We had to wear these sweat suits with the name of the place on them, and these plastic sandals. I sang in front of people for the first time. And then we started getting gigs at other rehabs and detention centers around the state." She erupts into laughter. "We did a mini teen rehab tour!"
Vargas returned to high school for her senior year, as well as to the Outpost's after-school jazz program. "I sensed that, when she came back, something had shifted for her, in terms of what her game plan was. I think it was something that wasn't musical, some kind of life experience," says David Parlato, who led the program when Vargas was a teenager. He now lives in Ventura, California. He taught hundreds of students over the years and doesn't remember all of them by name, but Vargas sticks out in his memory for her drive and strong personality.
"The singing came later on for her, but I don't think she sounded then like she sounds now. I would remember that voice coming out of a teenager. I listened to her material last night and — I mean this as a compliment — she sounds like a female Tom Waits. Hers is the voice of an experienced woman. She's got stories to tell. In the lyrics but also in the way she allows her voice to be as raspy and as raw as it is. Her voice drips with character."
Vargas's publicity information refers to her as a reformed wild child, at which she just laughs. She's been sober 10 years. "I don't know that it's anything particularly interesting. I'm just a run-of-the-mill drunk and addict. That's it. I was really interested in escaping; I think of myself and that time as escapist. I was really fascinated with Houdini in that way. I think of it as my own Houdini feat, but it was internal."
It's hard not to conflate Vargas with the character she created for "Glorieta to the Holy Place." The little girl whose soul is saddled with the weight of the physical and spiritual universe bears a strong resemblance to the 16-year-old playing guitar and singing by herself, in the corner of teen rehab.
"She's confused and distraught and thinks maybe she can do something," Vargas says of the girl in the song.
Does she still consider herself among the faithful?
"I consider myself one of the faithful, but I don't identify as Catholic." The laughter drops from her voice. "My cousin is a Catholic priest, there are nuns in my family, and my grandmother went to church every day, prayed the rosary. I had to take myself away from them to look from the outside. All the songs that I've written about New Mexico are from a child's perspective."
"Glorieta to the Holy Place" has a slow, yearning, yet hope-filled arc that feels like the last miles of a very long walk. From the final verse:
Father Rodney called it the year of the faithful, like nails clawing at the door
To stop the tears, to ease the fears, to melt the anger,
I'll kneel over the hole in the floor
For the tired and the lonely
For hard and darkened days
I will walk this letter from Glorieta
from Glorieta to the holy place   ◀