The last new episode of Mr. Rogers' Neighborhood was broadcast in 2001, and as public television stations stopped airing reruns over the years, the show and its host became increasingly distant memories. That is, until 2018, with the surprise hit documentary Won't You Be My Neighbor? and the following year's feature film A Beautiful Day in the Neighborhood, starring Tom Hanks.
It was always a beautiful day in the neighborhood and, for more than 30 years, millions of young children happily said yes to Fred Rogers' melodic request that they be his television neighbor.
"Rogers was one of the most unusual figures in children's television," wrote Heidi Ledford on nature.com. "Working with child psychologists, he crafted scripts that went to the heart of issues deeply affecting the young, from difficult emotions to divorce, racism and death."
Music and musicians figured prominently on Mr. Rogers' Neighborhood from the very beginning. The show had a resident trio led by jazz pianist Johnny Costa, and its guests included vocalist Tony Bennett, cellist Yo-Yo Ma, trumpete-star Wynton Marsalis, and the percussion group Stomp!, among many others. It also had an uncredited resident composer who wrote more than 200 songs for it, as well as 13 operas.
"Some people might be surprised to know that first and foremost I consider myself a musician," reads a quote featured at the Fred Rogers Center Museum in Pennsylvania. "Music has always been at the heart of who I am and what I do."
THE HEARTBEAT OF THE NEIGHBORHOOD
It's widely known that Rogers, who died in 2003 at the age of 74, studied both child development and divinity. In fact, he was ordained as a Presbyterian minister in 1963. His musical background was less publicized but reaches far back into his childhood. A shy and sickly boy who started playing piano at age five, he discovered that it helped him express his emotions.
"In those days, you didn't speak your feelings as much," Rogers told an interviewer on Archive of American Television in 1999. "And so I was always able to cry, or laugh, or say I was angry through the tips of my fingers on the piano. I would go to the piano, even when I was five years old, and start to play how I felt, and so it was very natural for me to become a composer."
After two years of foreign language study at Dartmouth College, Rogers switched to music composition at Florida's Rollins College, graduating with honors in 1951. His Rollins roommate, John Reardon, became one of the era's most accomplished operatic baritones and appeared in 51 episodes of Mr. Rogers' Neighborhood. Known on the show simply as "Reardon," his arrival always meant a new opera was soon to follow.
In a unique touch, the opera storylines were more about the process of creation and collaboration than about performance. They spanned multiple episodes, usually beginning with the impetus for the opera's composition on Monday, then progressing through the writing and rehearsals, concluding with the performance on Friday.
The operas all took place in the Neighborhood of Make-Believe, where human beings interacted with a variety of puppet characters, most of whom were voiced and manipulated by Rogers. The first one, 1968's The Babysitter Opera, begins with the excitement surrounding Reardon's arrival. (To see this and other Rogers' TV operas, go to fredrogers.org.) When King Friday XIII, ruler of the neighborhood, hears that Reardon is an opera singer, he asks, "What's an opera?" The answer is simple: An opera is a play in which people sing instead of talk.
The texts are simple and the solos are short, often returning with variations based on who's singing them. (This type of repetition and development is a classic child development learning technique.) In the opera, a mother has arranged for a babysitter to take care of her son while she is out, explaining, "She will take care of you, she will take care of you. Once she was very little too, now she'll take care of you." When the babysitter, Henrietta Pussycat, arrives, she repeats the song in her own blend of cat and people language.
Meow meow take care meow you,
meow meow meow care meow you.
Meow once meow meow very little,
meow meow meow care meow you.
There's none of the patronizing tone that usually surrounds the introduction of opera to youngsters, and no special vocabulary that has to be explained. When King Friday decides he wants to commission a new opera, he says, "Make me an opera about someone missing someone." The carefully conveyed message through these and other choices is that an opera is something that anyone can participate in. The singing styles range from the highly professional to the enthusiastically amateur, without any quality judgments being expressed; the costumes and properties are the sort that could be created out of materials found in just about any family garage or basement.
Rogers was famously loathe to talk about himself, but he did sneak a bit of autobiography into The Babysitter Opera. The character X the Owl, the harried stage manager who "helps everybody with everything," is a portrait of Rogers in his first post-college job, starting work for NBC Television in the fall of 1951. He began as a producer's assistant and soon was promoted to floor manager on programs ranging from The Kate Smith Hour and The Gabby Hayes Show to The Voice of Firestone and NBC Opera Theatre. It's hard to believe nowadays, but the major networks had shows devoted to classical music and opera, and it was all performed live.
He was a crew member on the televised world premiere of Gian Carlo Menotti's Amahl and the Night Visitors that Christmas Eve, and the floor manager for Leonard Bernstein's Trouble in Tahiti a year later. Nor was the NBC Opera Theatre repertory just one-acters with small casts; Rogers also floor-managed a 90-minute adaptation of Benjamin Britten's Billy Budd. In 1999, almost 50 years later, he could still sing excerpts from it during an Archive of American Television interview.
"It has a musical grid, this neighborhood. It's sort of the heartbeat of it all," he said then.
THERE'S NEVER TROUBLE IN BUBBLELAND
Rogers didn't just include music in his Neighborhood as an occasional event; he developed each episode and every story arc using musical concepts and techniques. Although his ego was at the opposite end of the spectrum compared to Richard Wagner's, Rogers took Wagner's Gesamtkunstwerk approach, writing all the scripts, as well as the lyrics and music for the more than 200 songs performed on it. Each week of programs had a specific theme, such as "Going Away and Coming Back" or "When Parents Go to Work," and Rogers wove it like a Wagner leitmotif through everything that happened during the week's five episodes.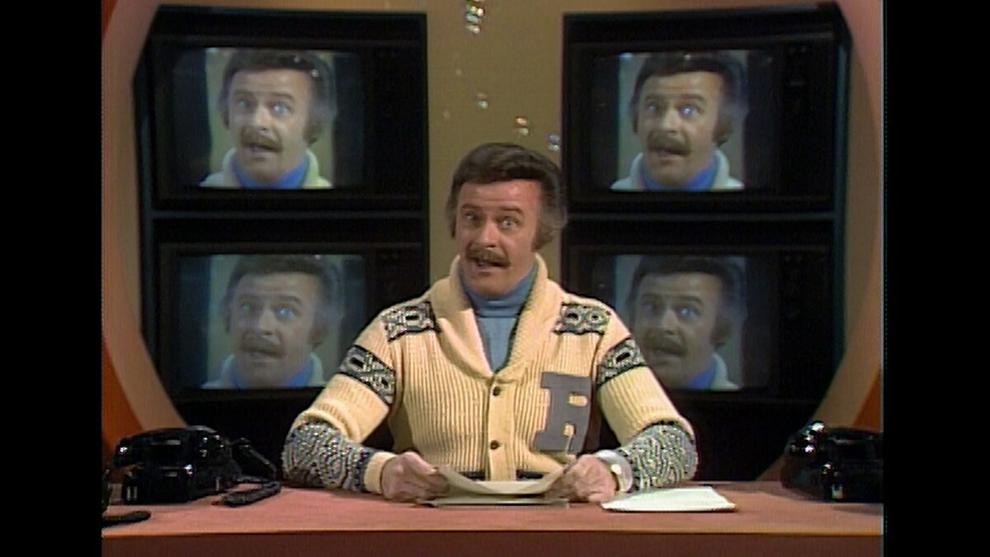 He also used a musical analogy in structuring shows that dealt with handling major transitions. "One of my main jobs is to help children through some of the difficult modulations of life," he said in the documentary Lessons from Mister Rogers' Neighborhood. "Because it's easy, for instance, to go from C to F, but there are some modulations that aren't so easy. For instance, to go from F to F-sharp, you've got to weave through all sorts of things. ... It's tough for a child when a new baby comes to the house, and this is a period of modulation. Especially if it's a first child and an only child, he has got to modulate his theme into becoming the first child but not the only child."
Rogers' music wasn't tricky or complex, but it was based on sound musical principles. Theresa Beverly Chafin, a doctoral student in composition who analyzed some of his student work, came away impressed with his skill at counterpoint, a technique he sometimes employed in his operas.
The earliest operas were minimalistic but as the show's budget increased, production values became more lavish. At least by public television standards. Additional performers, including François Clemmons, a classically trained opera singer, joined the permanent cast and the operas got longer. The Babysitter Opera lasted just 10 minutes, while later ones — such as Potato Bugs and Cows in 1973 and Spoon Mountain in 1982 — filled an entire episode.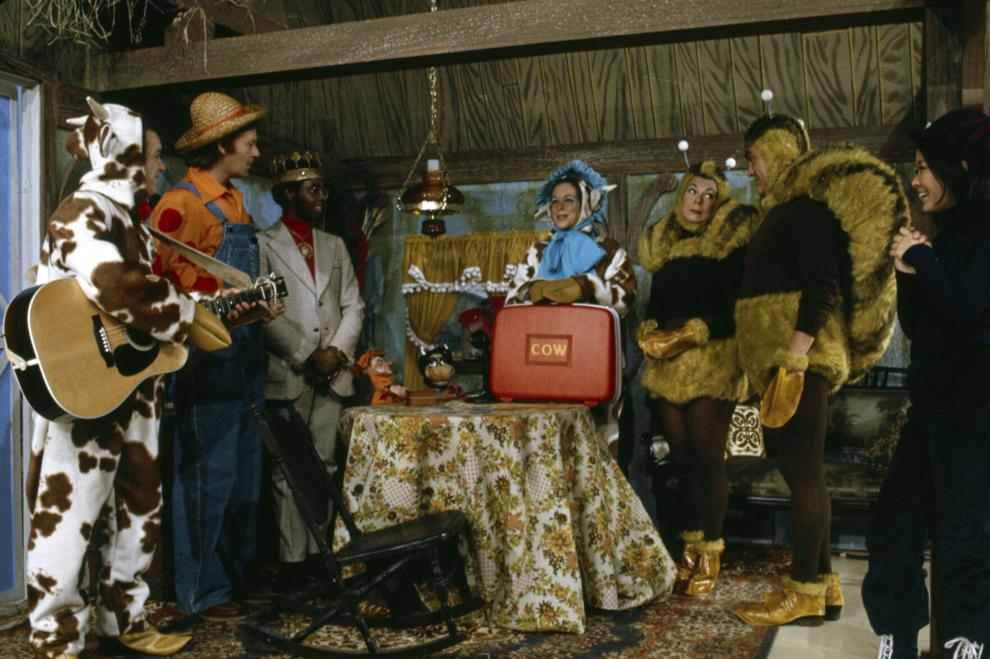 Visits to the Neighborhood of Make-Believe usually offered up gentle whimsy, but, as the operas grew, they also became more fantastical, some bordering on the surreal. Windstorm in Bubbleland opens with Reardon as newscaster Robert Redgate: "There's never any trouble here in Bubbleland," he says. Friendly Frank the Porpoise concurs but Hildegarde Hummingbird contradicts them, saying that a storm was on the way. She is banished for her honesty.
Meanwhile, a con man has been selling a fraudulent product, Spray Sweater, with a claim that it covers and protects precious bubbles. In fact, it's just compressed air, part of a conspiracy to make lots of wind and burst everyone's bubbles. After the Bubblelanders' futile attempt to build a wind-blocking wall, Hildegarde returns and begins to outmatch the wind with her rapidly beating wings. Soon, everyone joins in to achieve success.
This and other neighborhood operas may have been the only opportunity Rogers had to let a wilder, crazier side emerge, even though they never lose sight of the point he's trying to make. In the case of Windstorm in Bubbleland, it was about the importance of remembering friends, even when they've gone away.
The 13 operas he wrote spanned a period of 18 years, from 1968 to 1986. After John Reardon's untimely death in 1988, Rogers cnever created another opera. Still, the following year, he revised a college composition called Josephine the Short-Neck Giraffe as the basis for a play with music that was broadcast and dedicated to Reardon's memory.
VENTURING OUTSIDE THE NEIGHBORHOOD
During the show's later years, Fred Rogers would sometimes travel outside his television neighborhood, and the Pittsburgh studio where it was filmed, to meet with an interesting guest. The last such segment was with acclaimed Santa Clara Pueblo potter Dolly Naranjo, who had been recommended to Rogers by Jim Smith. The episode was part of a "Celebrate the Arts" week that aired in August, 2001.
"He was a lovely, lovely man," Naranjo recalls, "whether the cameras were rolling or not, he was exactly like you saw him on television. Fred and his crew were so comfortable with each other and with me that you felt like you were in this cozy bubble where all was right with the world." That level of comfort may have had something to do with Naranjo's background: She was an elementary school teacher and principal, as well as a potter.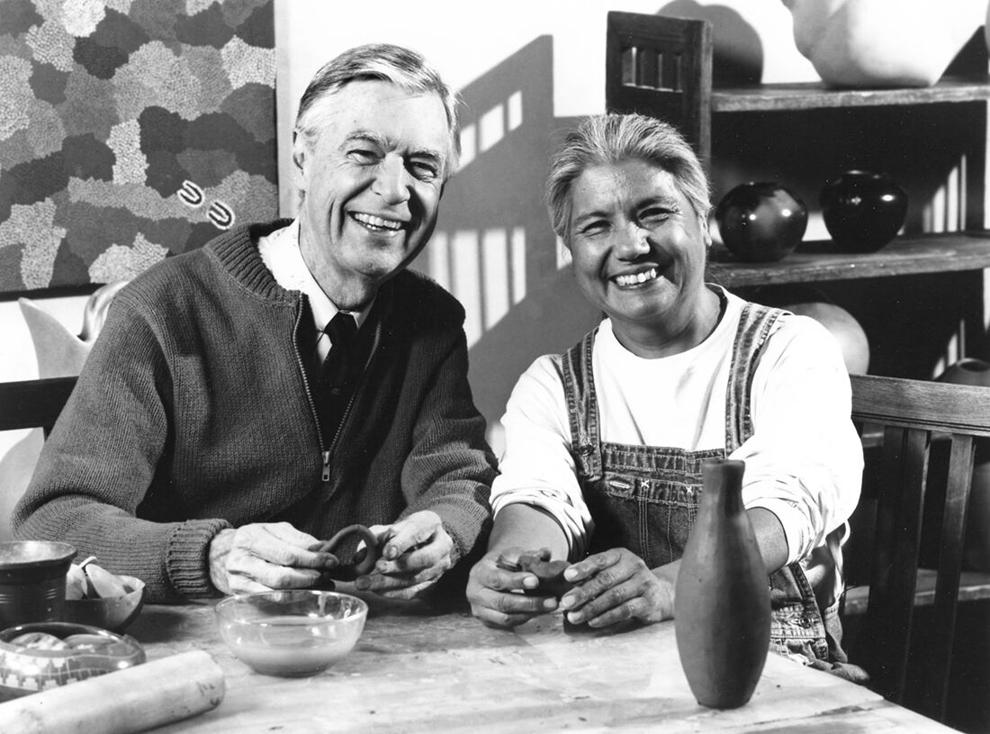 During the two-day shoot, Naranjo and Rogers collected clay from an arroyo near her home ("It's so quiet here!" marveled Rogers), primed it with a mixture of water and volcanic ash, and rolled it out in long strands. From that point, Rogers became an observer as Naranjo coiled the clay strands into a pot, smoothed it with a knife and then with a stone that had belonged to her great-grandmother (she's part of a long and continuing line of potters), fired it, and etched the design with an X-Acto knife.
Back in the neighborhood at the show's conclusion, Rogers admires the finished pot and says, "This is beautiful. And it means all the more to me because it reminds me of the wonderful person who made it. There are just so many artistic ways to express who we are and how we feel." ◀
---
MR. SMITH GOES TO NEW YORK (AND SANTA FE)
In the early 1950s, Mississippi-born Jim Smith was a young corporate type working for the sponsor on NBC's Bell Telephone Hour, a weekly series devoted to classical music and Broadway show tunes. In the process, he met Fred Rogers, who floor-managed the show, and they ended up having a five-decade friendship that included a standing Saturday morning phone call.
Smith, a longtime Santa Fe resident and principal shareholder in Sunstone Press, says, "Fred would always start by asking, 'Jim, have you been a good boy in the neighborhood?' I'd say, 'No, I haven't, and he'd say, 'Well, I'm glad somebody is having some fun.' "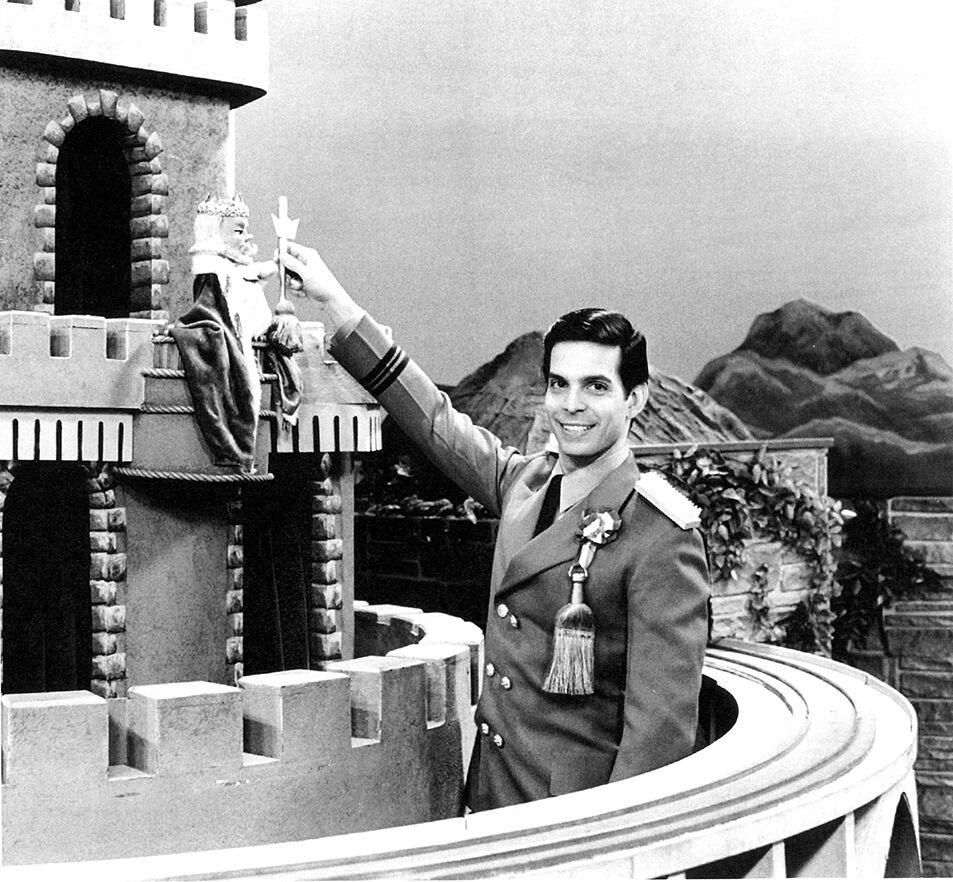 Through his friendship with Rogers, Smith got to know baritone John Reardon, who became not only a longtime friend but also a business partner. "John and Joanne Rogers [who passed away on Jan. 14, at the age of 92] were big laughers, and John was always up for doing something crazy," Smith recalls. "Fred was more of a moderate laugher, but he definitely had a sense of humor, even about his work. He just loved Eddie Murphy's parody of him on Saturday Night Live."
In his later years, Rogers felt an increasing sense of uncertainty and disquiet, Smith says.
"We often talked about what you do when you're getting older. I remember Fred saying, 'I wish I could have someone who could tell me how to do this, because I'm facing health issues and other things, and I'm not doing it very well.' I think it's important for people to know that he and his wife, Joanne, faced all the same challenges that their contemporaries did, as individuals and as parents."
One of the Rogerses' joys over the years was visiting Santa Fe, which they did several times, hosted by Jim Smith. Their last phone conversation was just before Rogers' death in 2003.
---
JOHN REARDON, BARITONE EXTRAORDINAIRE
John Reardon gave almost 200 performances at the Metropolitan Opera, but that's not why the baritone was so highly regarded in the music world. His legacy lies in the world and American premieres in which he appeared, many at the Santa Fe Opera, and his exceptional skills as a singing actor in musical comedy as well as opera.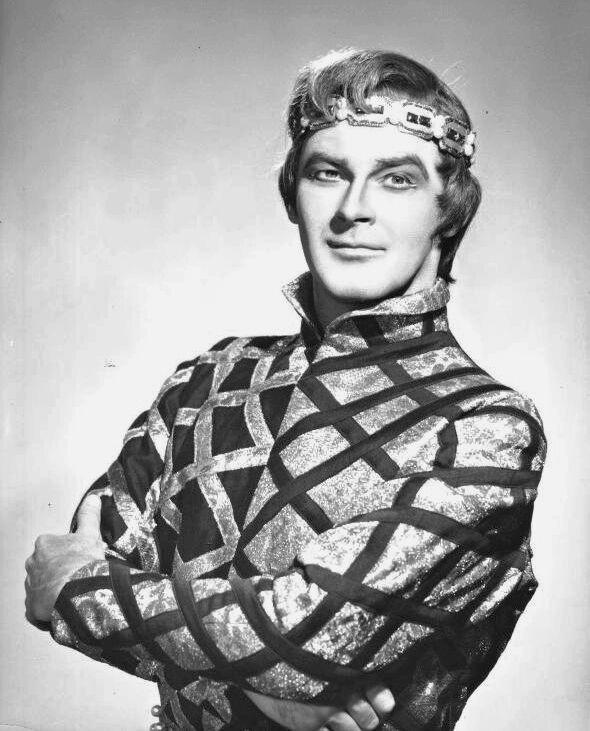 "John was an exceptionally versatile artist," said Richard Gaddes, Santa Fe's artistic administrator from 1969 to 1979 and subsequently its general director. "In the years he was here, the company did seven or eight productions in a season, and he often had major roles in three of them. He was very intelligent, a great actor with a dynamic presence onstage, and his diction was superb."
A look at Reardon's 1969 Santa Fe season gives a good indication of his range and flexibility. He sang major roles in two big American premieres, Gian Carlo Menotti's Help, Help, the Globolinks! and Krzysztof Penderecki's The Devils of Loudon, as well as Guglielmo in Cosí fan tutte. He also made an unplanned appearance on opening night, replacing an ailing colleague as Scarpia in Tosca.
Unfortunately for opera-loving Santa Feans, 1970 was John Reardon's last season here. Having been kept on the hook the next year waiting for a Santa Fe offer that never seemed to materialize, he finally accepted another gig. General director John Crosby never forgave him and never invited him back, a saga that was repeated more than once in the opera's history with singers who deigned to spend a summer elsewhere.
Reardon's love for Santa Fe and its opera never faltered, however. He built a home here in the mid-1970s, worked with the opera guild on education programs during several summers, and often performed with local orchestras.
He died in Santa Fe on April 16, 1988, of AIDS-related complications. Fortunately, Reardon's artistry can still be enjoyed on recordings that include The Rake's Progress conducted by composer Igor Stravinsky and the classic La Bohème conducted by Sir Thomas Beecham. On the music theater side, there are highly regarded versions of Leonard Bernstein's On the Town conducted by the composer, Kurt Weill's Lady in the Dark, and Franz Lehar's The Merry Widow.