The Albuquerque-based chamber music ensemble Chatter makes a monthly trek to SITE Santa Fe for a performance, and its program for Saturday, Nov. 13, is well worth a shorter trek to the venue by local music fans.
A live-audience premiere and a seminal piece by a major 20th century composer bracket a J.S. Bach concerto, all within the span of 60 minutes.
The in-person premiere is Chatter Associate Artistic Director James Shields' Quartet No. 1, "Cataclysmic Hyper-virtuosity in Perpetual Motion," for clarinet and string trio. The composer describes it as "demanding intense focus and technical prowess from all four members of the ensemble. The intensity is high throughout, although the emotional affect shifts from ecstatic to darkly brooding and back again."
Shields is also the clarinetist, and he's joined by violinist Emily Cole, violist Laura Steiner, and cellist James Holland for the premiere.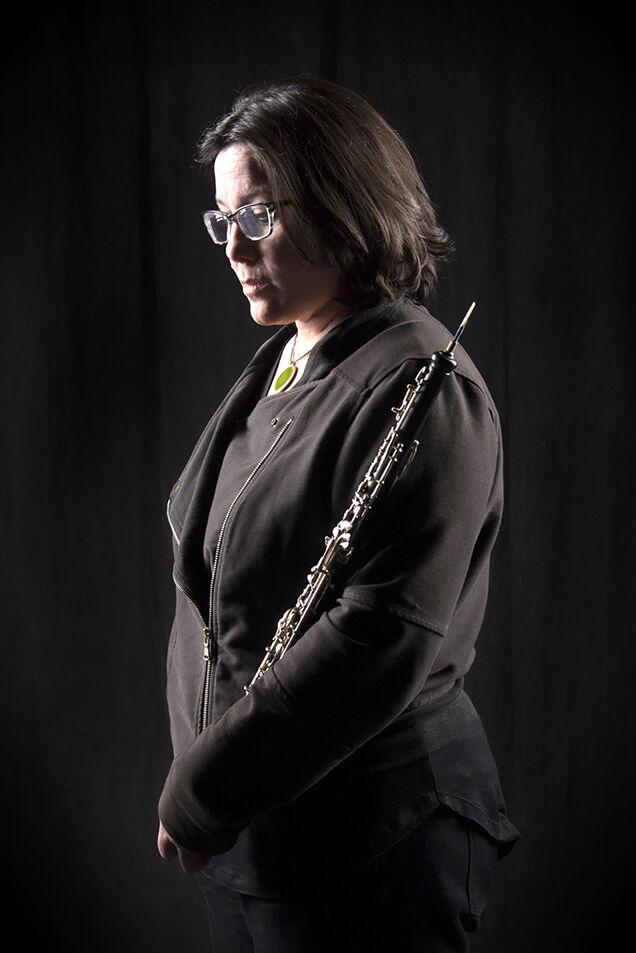 A Bach oboe concerto may seem like standard concert fare, but this one isn't: the solo instrument is the seldom-heard oboe d'amore (oboe of love), played here by Melissa Peña. The reason for its name is a mystery, although the oboe d'amore does have a more seductive and mellow quality than the standard oboe.
György Ligeti's 1970 Chamber Concerto for 13 instrumentalists closes the Chatter program. Ligeti was a tireless creator of new approaches to composition, many of which emphasized texture rather than pitch and rhythm.
"This four-movement piece is a concerto inasmuch as all 13 players are virtuoso soloists and are all treated as equals," he wrote at the time of its premiere. "The voices always develop simultaneously, but in varying rhythmic configurations and generally at differing speeds."
10:30 a.m. Saturday, Nov. 13, SITE Santa Fe, 1606 Paseo de Peralta, $16 with discounts for students and those under age 30, chatterabq.org/boxoffice (no phone orders), $20 at the door if still available
Venue coronavirus policy: Masks are required for all patrons.