When Gilbert and Sullivan's Mikado opened at London's Savoy Theatre in 1885, it wasn't just a big hit onstage — although it was, becoming the most often performed of all the duo's operettas. It also became a marketing juggernaut for decades, thanks to its subject matter and the business acumen of its creators.
The Mikado premiered at the height of the Japonisme craze that was sweeping Europe and America. While the operetta is ostensibly set in Japan, its creators viewed it as a satire on Westerners swept up in the all-things-Japanese craze and on British institutions and attitudes, such as the rigid class system and Victorian sexual prudery. (Like many of the creations influenced by Japonisme, it is now recognized as reflecting racist attitudes not clearly perceived in the 19th century.) Gilbert, Sullivan, and their wily producer, Richard D'Oyly Carte, realized that big money could be made through product licensing with the flood of resulting merchandise helping to fuel ticket sales. The Mikado wasn't the first show to offer such licensing, but it was by far the most successful example in the 19th century.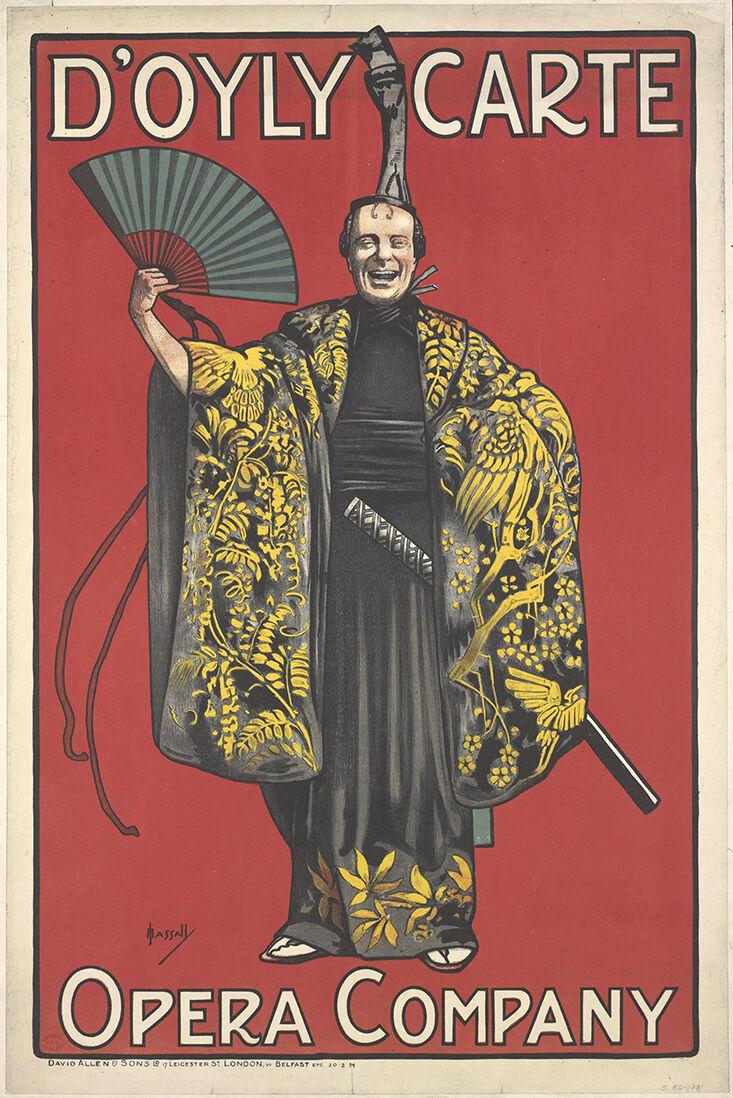 We're not talking about just posters and coffee mugs here. Items range from figurines, fabrics, jewelry, perfumes, puzzles, trading cards, kinds of toothpaste, soaps, and games to wallpaper, chrysanthemums, corsets, and stoves, among others. Some of the licensees were happy simply to use an image and a character name from The Mikado, while others also made use of famous lines and lyrics from the show to hawk their wares.