Santa Fe Pro Musica, Lensic Performing Arts Center, Jan. 30
Santa Fe Pro Musica opened the second half of its 2021-2022 season with a concert including an excellent performance of a Mozart piano concerto and a very good one of a Mendelssohn symphony. The most newsworthy item on the program was the local premiere of a co-commissioned work for vocalist and orchestra, The History of Red. It never ignited, due to a failure at the conceptual level, although it had several appealing aspects.
Kudos to soprano Kathryn Mueller for her entrepreneurial vigor in spearheading The History of Red's creation. Mueller, who has sung with Pro Musica several times in its Baroque Christmas and Holy Week concerts, convinced former Music Director Thomas O'Connor that Pro Musica should lead a consortium to commission a major new piece and then persuaded Reena Esmail to compose it.
It was Esmail who suggested the text, a poem of the same name from Chickasaw poet Linda Hogan's 1993 collection The Book of Medicines. Fueled by their shared love for Samuel Barber's Knoxville: Summer of 1915, in which a child describes his domestic surroundings on a summer evening, Mueller and Esmail tried to graft its point of view onto their new piece.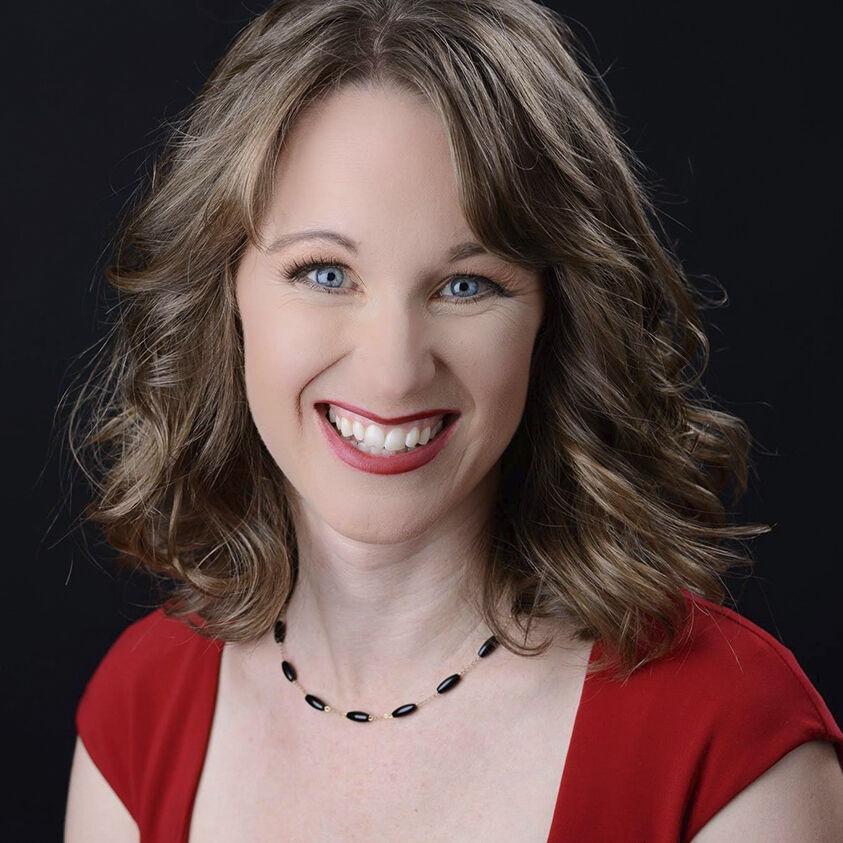 Unfortunately, it didn't work, due to a mismatch between soloist and subject matter. Mueller is a light-voiced coloratura soprano whose natural dramatic strengths are a sense of innocence and youthful simplicity. Hogan's first-person text is clearly spoken by an older Native American woman who has experienced great pain, anger, and loss, qualities which call for a less-ethereal voice type and more experience in dramatic roles to illuminate.
Much of Esmail's score for The History of Red is enticing, with its evocative sonorities, sensitivity to the changing moods of the poem, and skillfully crafted, natural-sounding text rhythms. But the balance between soloist and orchestra was often problematic, especially in the climactic penultimate stanza, and much of the text was lost. It was hard to tell whether conductor David Felberg could have restrained the orchestra more in such a dramatic sequence, but in any case, the piece fizzled out as a result.
We're still about eight months away from hearing what a season programmed entirely by Anne-Marie McDermott, Pro Musica's new music director, sounds like, but Santa Fe audiences are already reaping the benefits of her first-class pianism in both orchestral concerts and chamber music configurations.
Here it was as the soloist in Mozart's Piano Concerto No. 15 in B-flat major, K. 450. It's the middle of three concertos (K. 449, K. 450, and K. 451) he wrote consecutively to be performed in Vienna during March 1784. This was during one of the happiest periods in Mozart's life, and the composer was gratified by their financial success as well as their artistic quality.
After the first of three subscription concerts in which the concertos premiered, Mozart wrote to his father, "I have 30 subscribers more than [Franz] Richter and [Johann Christian] Fischer combined. The first concert on the 17th went well; the hall was crammed full and the new concerto that I played was very well received."
In a later letter, Mozart compared No. 15 and No. 16, saying, "I consider them both to be concertos which make one sweat, but the B-flat one beats the one in D for difficulty." From the Lensic mezzanine it was hard to tell how much the B-flat concerto was making McDermott sweat, if at all, but she acknowledged its difficulty in a brief curtain speech, along with its jovial nature.
Like most of his piano concertos, this one was written to showcase the composer's keyboard skills, with a myriad of fast scale passages and arpeggios, along with lots of cross-hand playing in the final movement, in which the left hand plays notes higher on the piano than those being played by the right. It never sounded like note-spinning, however, thanks to Mozart's genius and McDermott's subtle variations in rhythm and emphasis.
Joseph Haydn is more famous as a musical jokester than Mozart, but this concerto has a good share of humor, starting with the soloist's first entrance. As a long orchestral introduction is heading toward an ending cadence, the piano leaps in a few bars early, as if to say, "Enough already, it's my turn now!"
McDermott's playing of Mozart is truly a wonder. She seems always to be channeling the composer's spontaneity and sense of joy in the act of playing, along with an acute awareness of mood. The latter was beautifully demonstrated in the second movement, in several short and soulful solo passages for piano alternate with orchestral sections. This is one of the less frequently performed Mozart concertos, probably because the solo part isn't visually flamboyant, but McDermott said in an interview, "For me it's in the top three." Based on this performance it's easy to see why.
The concert closed with a satisfying reading of Mendelssohn's Italian Symphony No. 4. Like the Mozart, it was a piece written by a young man in happy circumstances, in this case a reflection of his first visit to Italy. In February 1831 he wrote his sister Fanny to report, "The Italian symphony is making great progress. It will be the jolliest piece I have ever done, especially the last movement."
Later Mendelssohn became unhappy with it and attempted unsuccessfully to revise it, but audiences have never tired of his lively and gracious original. Felberg's reading captured the Errol Flynn-esque swagger of the initial theme's big fortissimo statement in the first movement, as well as the solemnity of the religious processional depicted in the second, which was especially noteworthy for the well-controlled decrescendo by the strings at its end.
The third movement, a minuet, boasted some lovely playing by the pair of horns. It led virtually without pause into a vigorous version of the finale, marked presto (very fast, which this was indeed) and featuring two uninhibited Italian folk dances, the saltarello and the tarantella. In this symphony and the Mozart concerto, Pro Musica's orchestra members played as well as I've ever heard one of our local groups play, with a secure sense of ensemble and a pleasurable tone throughout.
Up next for Pro Musica: Four concerts in its visiting string quartet series, with the Castalian (Feb. 13), Cuarteto Casals (Feb. 19), Borromeo with McDermott (March 6), and St. Lawrence (March 27).