NEW YORK — There's a line in the middle of Act I of composer Terence Blanchard and librettist Kasi Lemmons' Fire Shut Up in My Bones that sat in my head like a caption throughout the show's premiere at the Metropolitan Opera on Sept. 27. It's uttered by Uncle Paul (heartily sung on that Monday night by Ryan Speedo Green) as he instructs his nephews how to properly till the fields of their new home in the small town of Gibsland, Louisiana.
"See how da ground pack hard and smooth? You gotta broke it up. You gotta disturb the earth for things ta grow!"
Tough to turn, too, is the turf of the opera stage, packed down so hard and smooth over the centuries that you'd barely know there's fertile soil below — and, as demonstrated opening night, potential for a rich harvest.
Fire Shut Up in My Bones, which will be screened at the Lensic Performing Arts Center on Saturday, Oct. 23, originated as a co-commission of Opera Theatre of St. Louis and Jazz Saint Louis. And as most headlines about the show will tell you, it's the first Met production by a Black composer in the company's 138 years.
Adapted from the best-selling memoir of New York Times columnist Charles M. Blow, Fire Shut Up in My Bones recounts Blow's upbringing in rural Louisiana as the youngest of five boys to a (newly) single mother, the sexual abuse he suffered at the hands of an older cousin, and the inner turmoil that ensues and has trailed him into adulthood.
The role of Charles was split between two performers, the powerful baritone Will Liverman — who in 2023 will sing the lead in a Met revival of Anthony Davis's X: The Life and Times of Malcolm X — and the young dynamo Walter Russell III, who plays Charles as a boy, affectionately and diminutively referred to by everyone in the neighborhood (i.e., the chorus) as "Char'es-Baby."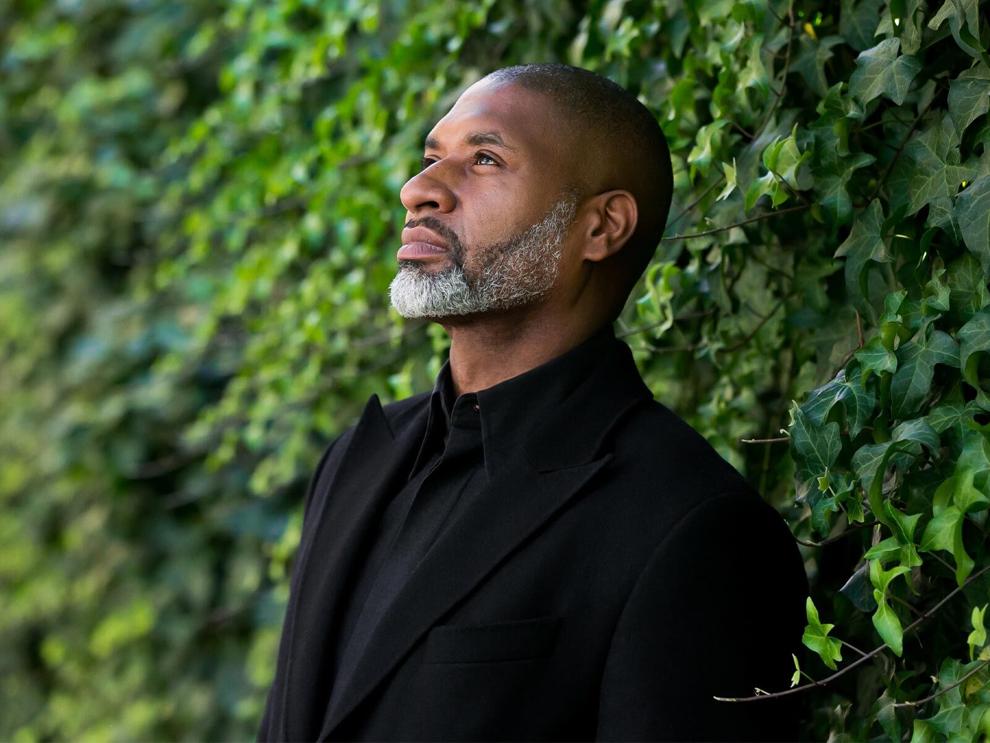 For much of the opera, the two Charleses circle each other, singing each other's lines, echoing each other's expressions and gestures, and blurring the past and present into one. It's a feat helped along by a simple but ingenious set design by Allen Moyer, which uses a massive square structure as both setting and frame, moving us through Charles' memories and delving into his psyche.
The set also seemed to help amplify Liverman, who despite a remarkable, richly nuanced performance, was overwhelmed by the orchestra here and there. Still, he shined throughout, deftly capturing the caged anguish that has tormented his character since he was a boy — "a boy who couldn't cry."
Charles is visited by apparitions of his own internal crisis: Destiny and Loneliness, both beautifully sung by soprano Angel Blue (who also sings the role of Charles' love interest later in life, Greta). It's hard to imagine a singer more suited to moving through roles in the same story as Blue. Her tone is captivating and rich, and she sang many of the opera's finest moments, including "Peculiar Grace," one of the show's most powerful arias.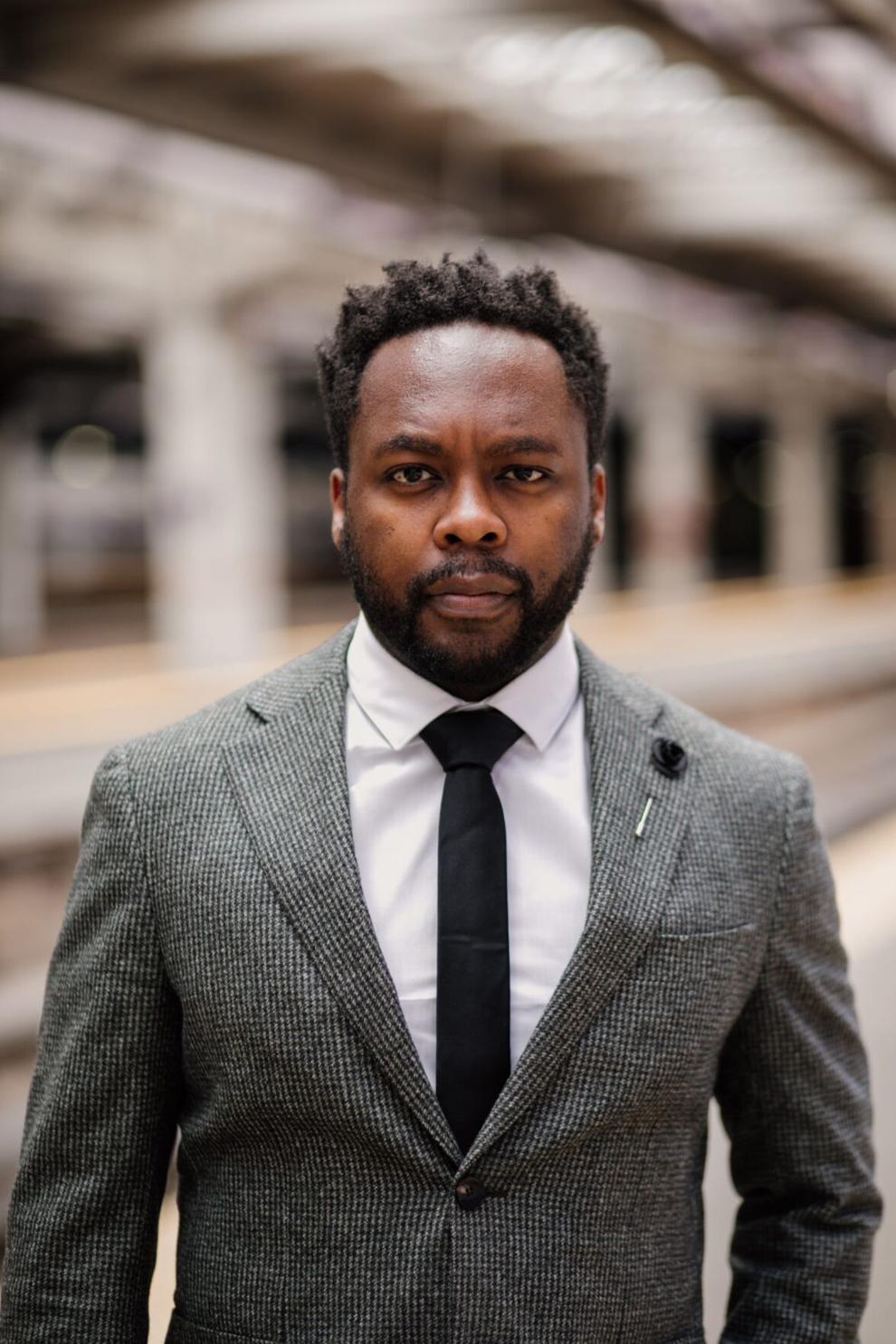 Liverman, Blue, and in a show-stealing star turn as the Blow boys' mother, soprano Latonia Moore led an equally stellar supporting cast.
A multiple Grammy winner, acclaimed trumpeter and bandleader, and Oscar-nominated composer of dozens of film scores (including 17 of Spike Lee's films), Blanchard met the history-making moment by weaving a complex braid of musical idioms: a jazz rhythm section was incorporated into the orchestra, led by an ebullient Yannick Nézet-Séguin; the chorus emerged from the wings as a gospel choir in Act II; and occasionally the singers would slacken key lines into arresting blue notes.
In the hands of Lemmons, a celebrated screenwriter and director whose film work includes Eve's Bayou (1997) and Harriet (2019), the themes of Blow's deeply personal memoir become lithe poetry. At times, recitative passages were syllabically crowded, their cadences a bit overburdened. But by and large, the libretto accomplishes a similar feat as Blanchard's score: intense intimacy on a grand scale.
James Robinson and Camille Brown's co-direction was sure and solid, keeping the pace lively, the moods and colors shifting, and the surprises coming. Brown, who is making an additional bit of history as the first Black director on a main-stage Met production, also served as choreographer and is behind one of the show's most breathtaking stretches: a "Peculiar Grace" ballet, in which a dozen dancers turn the stage into one of Charles's traumatic dreams.
In many ways, Fire honors the contours and conventions of traditional opera, but its finest moments spring from its divergences.
It's not often that an opera offers such an incisive critique of masculinity — particularly Black masculinity — and the many ways that manhood's many rules and strictures shape (or stunt) desire and identity. More often than not, masculinity is the unspoken catalyst of the action in opera: the justification of brute force, the base of jealousy, the root of rage. Fire turns the unspoken into its central subject. And it digs deep.
But the most powerful moment opens Act III, when Charles rushes a fraternity at Grambling, a historically Black university in Louisiana. Before a brutal hazing, the brothers of Kappa Alpha Psi take the stage for a traditional step show (which at Lincoln Center felt anything but traditional) and triggered an extended standing ovation.
As Brown notes in her essay for the program, step dances have been an integral piece of Black culture for centuries, extending back to the traditional social dances of West Africa. In post-slavery America, step is a core element of the communities formed by Black fraternities, many of which were "intentionally created as safe spaces when white Greek-letter organizations would not let Black men and women join them."
When I describe this sequence as groundbreaking, I mean it twofold. In one sense, Blanchard and his team have created something that has never been seen or heard on the Met stage. But in another, intentionally creating a place for Black culture and expression on a stubbornly exclusive stage, Fire claims the space that it's owed.
As the step crew's stomping feet pounded the boards, shook the stage, and rattled the room, it was hard to see the gesture as anything short of breaking new ground, turning the turf, disturbing the earth so that things can grow. It's a defiant, tender, and vital work of art, and a watershed moment for American opera.
And yet, for all its beauty, force, and grandeur, the real promise of Fire is profoundly simple. It feels like a starting point for something new, a refresh of where opera can take us.