Muhammad Ali is widely considered the greatest heavyweight boxer of all time. The Olympic gold medalist won 56 of the 61 professional matches he fought between 1960 and his retirement 21 years later. But many may also remembered him as the fighter who claimed conscientious-objector status when he was drafted to fight in Vietnam.
"From the time that he's a teenager in Louisville, Kentucky, growing up in a segregated part of town, his life can be best understood as a spiritual journey. You can see the imprint of it on everything. He prays before the fights, in the ring. Afterwards [in media interviews], he talks about not really needing another fight — it's all whatever Allah has planned for him," says David McMahon, co-director with Ken Burns and Sarah Burns, of Muhammad Ali, a new, four-part documentary that premieres on PBS on Sept. 19.
Ali was born Cassius Clay on Jan. 17, 1942. His father painted signs for a living and struggled as a fine artist. His mother worked domestic jobs. He got into boxing when he was 12 and battled his way into six Kentucky Golden Gloves titles, two national Golden Gloves titles, and an Amateur Athletic Union national title before going to the 1960 Summer Olympics in Rome. When he came back to the States and turned pro, Clay became a consummate smack-talker, often using a poetic syntax and patter that would come to be associated with the spoken word tradition. He gave provocative soundbites to the media, delivering boasts with laughter and a bit of fury. "I am the greatest," he claimed in 1964, before he defeated Sonny Liston and claimed the world heavyweight championship title, when he was just 22.
But there was so much more to Ali than boxing. He was a member of the Nation of Islam, whose leader espoused Black separatism. Ali claimed to believe in separatism, despite being represented by wealthy White men in the early part of his career. He had wit and charm to spare; in the documentary, his personality practically pops from the screen. The handsome champion liked to say he was as pretty as a girl. He was married four times and was known to cheat, despite his religious convictions. And he famously risked a prison sentence rather than fight in Vietnam, a decision that kept him out of the ring for almost four years. His story is told through old news footage, home movies, boxing matches, and interviews with his daughters, ex-wives, sports writers, historians, and others who knew Ali or have studied his life.
"While there is this wealth of great documentaries about Ali, they tend to be about a particular chapter. Maybe you caught Leon Gast's When We Were Kings [1996], about the Rumble in the Jungle," McMahon says, referring to the 1974 heavyweight championship boxing match between Ali and George Foreman. "We felt there was an opening to take all of these threads and weave them together. Then you can make the links between the boxing and the faith, the family, and his draft resistance."
Sarah Burns says that the goal in any documentary about such a lionized figure is to chip away at the mythology to create a three-dimensional portrait. Ali liked to talk to the press, so there are hours and hours of footage. If you want to know what he was thinking about a fight or a personal scandal during his heyday, chances are his musing have been recorded.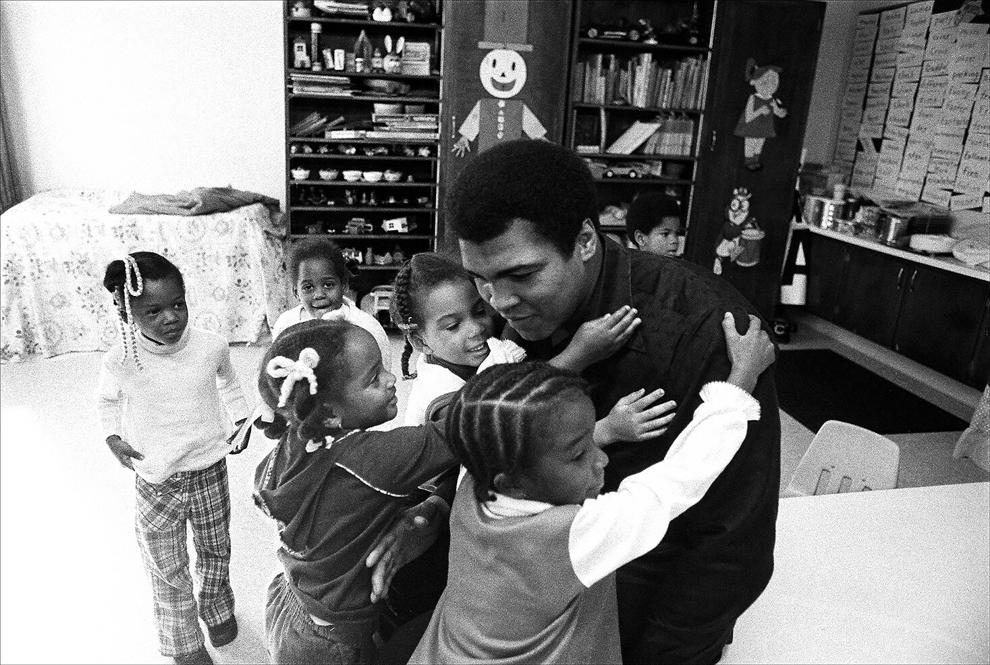 "He made our job easier by being really open about his flaws. He did not hide the fact that he was a womanizer, even at the time. It's not like it's something that we're revealing or unearthing. And later in his life, he really did reflect back on the mistakes he made, the things he wished he'd done differently, like turning his back on Malcolm X and the way that he trash-talked Joe Frazier. Once he understood that he had really hurt Joe Frazier, he regretted that, and he tried to atone for it," Burns says.
Ali met Malcolm X in 1962, through his association with the Nation of Islam, and he became Ali's spiritual mentor. Ali publicly joined the sect in 1964, which was when he changed his name from Cassius Clay, although he got involved with the group when he was still in his teens. Malcolm X had a falling out with Nation of Islam leader Elijah Muhammad just weeks after Ali joined, which ended their friendship. The Nation of Islam was less interested in civil rights than forming separate societies for Blacks and Whites. In 1967, Ali refused to be inducted to the U.S. Army, citing his unwillingness to fight in a Christian war and insisting he had no quarrel with the Vietcong. At first, he was seen as a traitor the country. But later, as the war's popularity waned and the civil rights movement gained traction, more people came to respect his stance.
His exile from boxing ended in 1970. The following year, he fought Joe Frazier, the reigning heavyweight champion, at Madison Square Garden.
Leading up to the fight, Frazier referred to Ali as "Clay," and Ali called Frazier a tool of the White establishment. "One of the things he used commonly — he did it with Ernie Terrell, too — was to say 'I'm more authentically Black than you; you are an Uncle Tom,'" McMahon says. "It made supporters of Joe Frazier uncomfortable, because Frazier was a sharecropper's son from South Carolina. He had nothing. Ali lived a version of a middle-class life, in the segregated section of Louisville. He had a bicycle. Joe Frazier didn't have a bicycle."
Ali was a little out of shape after years out of the ring, lacking the once-balletic grace that allowed him to effortlessly dodge his opponents' blows. He and Frazier pummeled each other bloody for 15 rounds before Frazier was declared the winner, delivering Ali the first loss of his career. "Frazier had his number," McMahon says. "And Frazier is also willing to take a lot of punches to land one or two. I think that just puts Ali in a kind of backpedal that you don't see him in in other fights."
They went on to fight twice more, in 1974 and 1975, and things only got more brutal. "It's hard to watch," says Sarah Burns, daughter of Ken Burns. "By the time they get to their third fight, it feels like tragedy unfolding, rather than a sporting event."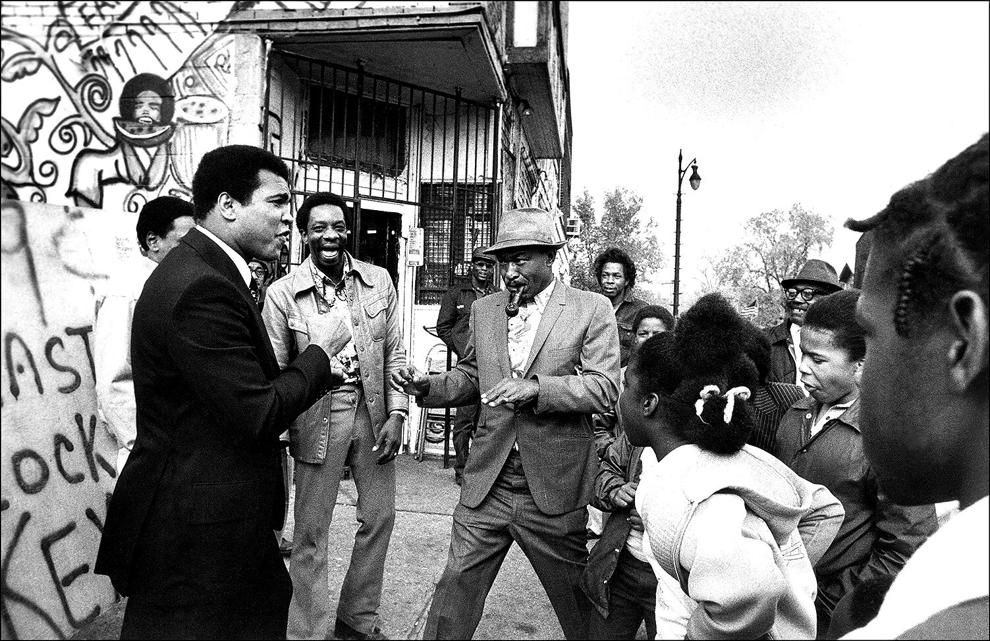 Since his retirement in 1981, Ali has come to be seen as more than a sports hero. He's an American icon. He was diagnosed with Parkinson's Disease in 1984, and spent the rest of his life involved in humanitarian work, focusing on hunger, education, and human rights. In 1990, he negotiated with Saddam Hussein for the release of American hostages. He died in 2016.
Asked if she'd learned anything during the making of the documentary, Sarah Burns says she was struck by the impact he had on other people.
"As soon as we started working on this project, everyone we talked to had an Ali story. It just became so clear how maybe his greatest talent was his ability to make other people feel special, feel seen, feel this connection to him. Even in the most chance, brief encounter he shared himself so generously. Around the world, his impact is huge. Of course, because of all the things that he did — his stand against the draft — but just the way that he gave people joy."