Will 2021 be remembered as the year we returned, tentatively, to movie theaters, after months in lockdown?
If so, then these are the films that gave us a reason to get out of the house again (or, in some cases, to stay on the couch and surf the streaming services). We looked back on the past 12 months and found the 33 movies that earned 3 1/2 or 4 stars from our critics — our highest ratings. The selection is diverse: foreign films, documentaries, stories to make you laugh and cry and sing.
More than anything else, these are the movies that reminded us what we had been missing.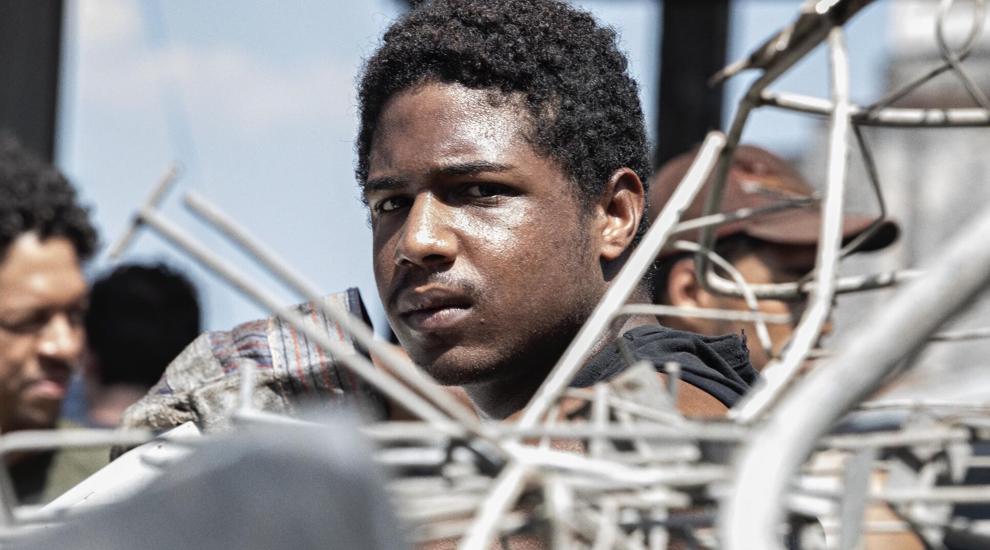 7 PRISONERS
"Although the film depicts the cyclical nature of crime and poverty, director and co-writer Alexandre Moratto has little interest in making a didactic message movie. Instead, he plunges viewers into the reality of a São Paulo junkyard, making no excuses for the desperate things his characters do, while somehow finding sympathy for all of them — even the seemingly monstrous ones." Drama, rated R, Netflix — Alan Zilberman
BAD LUCK BANGING OR LOONY PORN
"Steeped in themes of social media and pandemic anxiety, and the ghosts of totalitarian regimes, the first great satire of the COVID age comes from Romania. Writer-director Radu Jude's fascinating, cynical dramedy Bad Luck Banging or Loony Porn careens between lowbrow humor and highbrow philosophy, resulting in a film that is as frustrating as life itself; it's a perfect mirror of our times." Drama, unrated, not yet available on demand — Pat Padua
BELFAST
"As the portrait of a little boy sorting out right and wrong amid the moral confusion of war, Belfast joins a venerable canon, from John Boorman's Hope and Glory to Taika Waititi's Jojo Rabbit. [Writer-director Kenneth] Branagh has created a touching and genuinely entertaining addition to the list, guiding a terrific ensemble of actors and setting his entire vision to note-perfect (and gratifyingly non-period) cuts from the Van Morrison discography." Drama/comedy, PG-13, on demand — Ann Hornaday
C'MON C'MON
"Fans of Kenneth Lonergan's bittersweet uncle-nephew dramedy You Can Count on Me will recognize some similar thematic DNA in C'mon C'mon, which was written and directed by Mike Mills. And, like that earlier film, this movie is less about the exploits of an adorable moppet and his worldly-wise older relative than the brother-sister relationship that hovers just around the edges." Drama/comedy, rated R, on demand — A.H.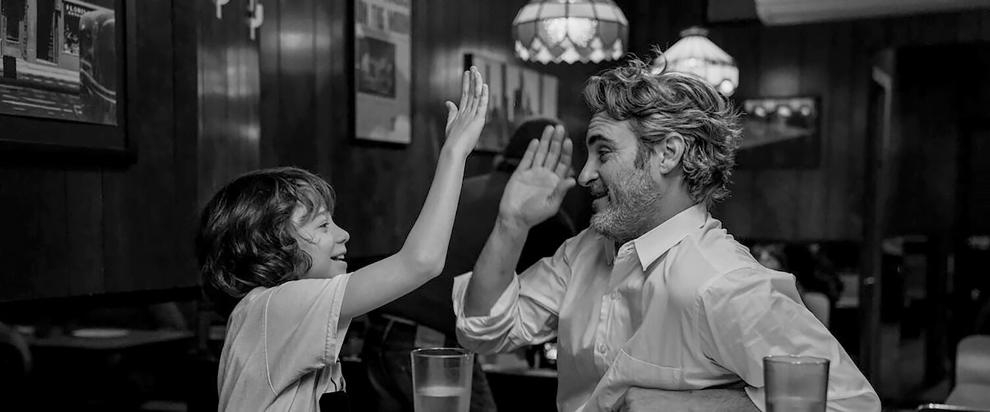 CODA
"This is an old-fashioned movie that adheres to admittedly familiar principles of storytelling and emotional stakes, but by way of such a winning cast, evocative atmosphere, and genuine tone that it's impossible not to love. For audiences weary of superheroic bombast and worn out from puzzling through art house arcana, CODA is here to save the day. It's sweet, funny, meaningful, and accessible in precisely the right measure." Drama/comedy, rated PG-13, Apple TV Plus — A.H.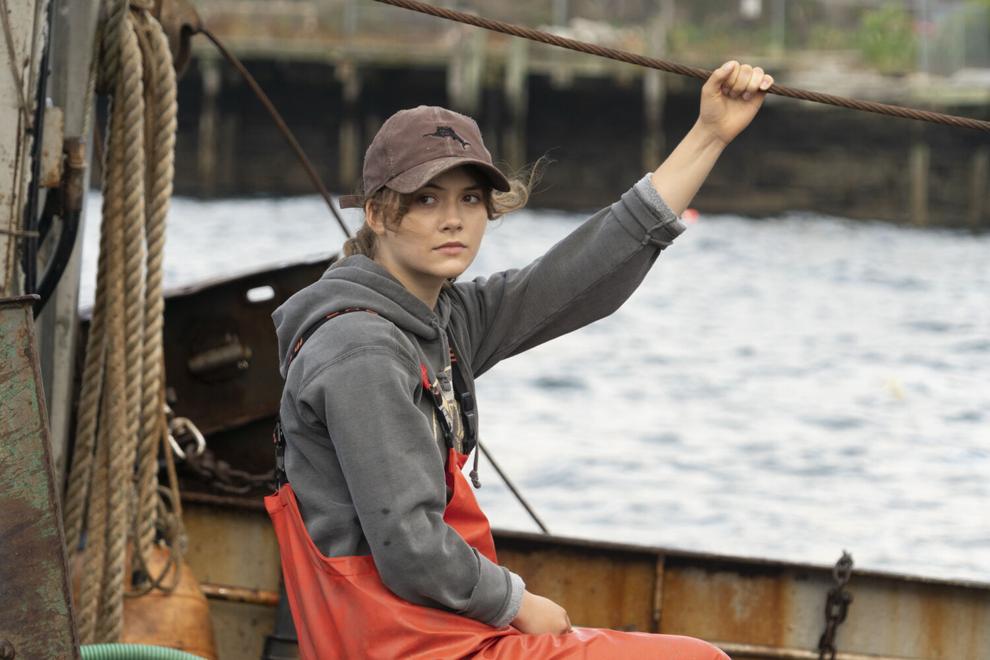 CUSP
"[Co-directors Isabel] Bethencourt and [Parker] Hill have produced a portrait that feels simultaneously specific and universal — a portrait of the inchoate desires and heedlessness that have always been a part of adolescence, as well as a snapshot of a particular point in time when such impulses feel breathtakingly high." Drama, rated TV-MA, Showtime — A.H.
THE DIG
"Gradually, and with the methodical patience of someone unearthing buried treasure with a tiny brush, The Dig reveals itself to be a story of love and estrangement, of things lost and longed for, of life and death — of what lasts and what doesn't." Drama, rated PG-13, Netflix — Michael O'Sullivan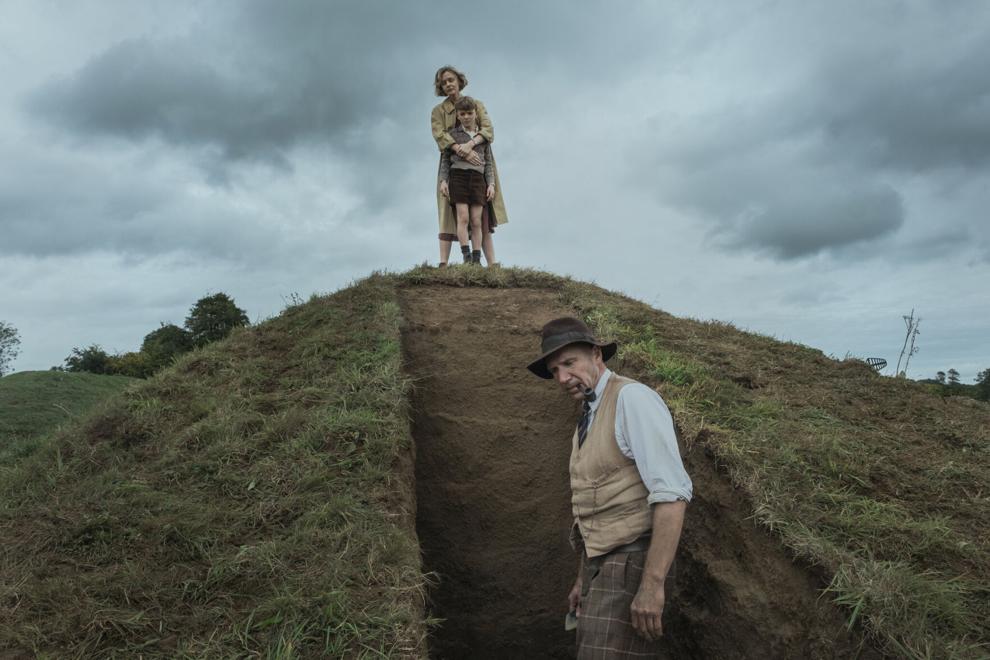 DRIVE MY CAR
"As suggested by the title of Drive My Car — Japan's official submission to this year's Oscars — large parts of the three-hour film take place inside an automobile, in which a man is being chauffeured. But this is no claustrophobic, single-setting psychological thriller, like the masterfully car-bound Locke. Rather, it feels as expansive as the whole world." Thriller, rated R, not yet available on demand — M.O.
THE GREEN KNIGHT
"Like the source material, this is a story of temptation and lessons. Green, the color not just of life, but of jealousy and rot, is only one of many multifarious symbols here, in a legend that plays out less like a one-to-one allegory than a dream, in which one thing can mean many different things, sometimes contradictory, at once." Fantasy/adventure, rated R, on demand — M.O.
GUNDA
"Gunda — whose title is also the name of its porcine subject, a charismatic female pig on a Norwegian farm whom [director Viktor] Kossakovsky has described as his 'Meryl Streep' — is not really a movie about a pig at all. ... Completely aside from its backstory and dietary moral, it is a piece of wondrously immersive filmmaking that invites us to slow down and consider life at its most elemental and — though this may sound corny in reference to a farm animal — humane." Documentary, rated G, on demand — M.O.
THE HUMAN FACTOR
"The Human Factor offers not just a front-row seat to [the history of the Middle East peace process], but a behind-the-scenes look at its innards. It's more than a recapitulation of old headlines. As the title of the film suggests, it tells a story involving as much human drama as geopolitical maneuvering." Documentary, rated PG-13, on demand — M.O.
I CARRY YOU WITH ME
"[Director Heidi] Ewing joins a generation of filmmakers who are using every piece of cinematic grammar available to communicate the emotional core of their stories and characters, fusing the impressionistic liberties of drama with more visceral truths to startling and potent effect." Drama, rated R, on demand — A.H.
KING RICHARD
"As one of the biggest celebrities in the world, [Will] Smith has become such a global commodity that it's easy to forget what a fine actor he is. King Richard is here to remind us, in a central performance that is just as uncompromising and all-engulfing as the title character himself. Even more gratifying is the way Aunjanue Ellis winds up stealthily stealing the movie despite her co-star's gravitational charisma: As Richard [Williams]'s wife Oracene 'Brandy' Williams, she takes the otherwise underwritten role of patient helpmeet and gives it her own brand of quiet but sinewy strength." Drama, rated R, on demand — A.H.
LIMBO
"A sensitive Syrian musician seeking asylum after fleeing his country's civil war winds up on a small, windswept Scottish island in the Hebrides in Limbo, writer-director Ben Sharrock's sensitive, bittersweet and, despite a moment of tragedy, ultimately hopeful migrant drama. It's tempting — and not entirely inaccurate — to call this oddly moving little film a comedy-drama, but if so, it's a dark one at that." Comedy/drama, rated R, HBO Max — M.O.
THE LOST DAUGHTER
"Adapted from Elena Ferrante's novel, what initially promises to be a toothsome piece of escapism turns into a tense and enigmatic psychological thriller, larded with the same themes that preoccupied Ferrante in her My Brilliant Friend cycle: motherhood, allyship, regret and the often-ruthless power of the female gaze." Psychological drama, rated R, Netflix — A.H.
THE LOST LEONARDO
"For an art documentary, there's a surprising amount of financial discussion here. The ultimate strength of The Lost Leonardo is its inspection of how society reveres and seeks out capital, the real driving force behind the pushes and pulls acted upon the Salvator Mundi." Documentary, rated PG-13, on demand — Annabel Aguiar
THE TRAGEDY OF MACBETH
"For such a compact and efficient vessel, The Tragedy of Macbeth pours forth seemingly endless wellsprings of language, emotion, and psychological depth. [Director Joel] Coen has retained Shakespeare's original text, which presents challenges that only increase as contemporary familiarity decreases; [Denzel]Washington and [Frances] McDormand demonstrate an ease with Shakespeare's English that never feels offhand exactly, but also never feels forced or rote." Drama/thriller, rated R, in theaters and available Jan. 14 on Apple TV Plus — A.H. 
MASS
"Although it's true that Mass resembles a theater piece in its style and structure, it takes cinema to bore into peoples' most tender psyches with such intensity; similar in some ways to Yasmina Reza's 2008 play God of Carnage, [Director Franz] Kranz approaches his portrait of moral injury and its sequelae with a carefully calibrated mix of ruthlessness and compassion." Drama, rated PG-13, not yet available on demand — A.H.
MY NAME IS PAULI MURRAY
"If anyone deserves to have a moment, it's Pauli Murray. In fact, as My Name is Pauli Murray demonstrates, the poet, activist, legal scholar, teacher, and Episcopal priest at the center of this illuminating documentary deserves to have millions of moments." Documentary, rated PG-13, Amazon — A.H.
NEW ORDER
"New Order recalls 2019's Oscar-winning Parasite, but unlike that film's superficial rich-people-bad/Quentin-Tarantino-good message, this one is far more grounded, both in reality and genuinely original thinking. (No ideology is spared in a critique that is as hard on socialism as it is on predatory capitalism.)" Drama/thriller, rated R, on demand — A.H.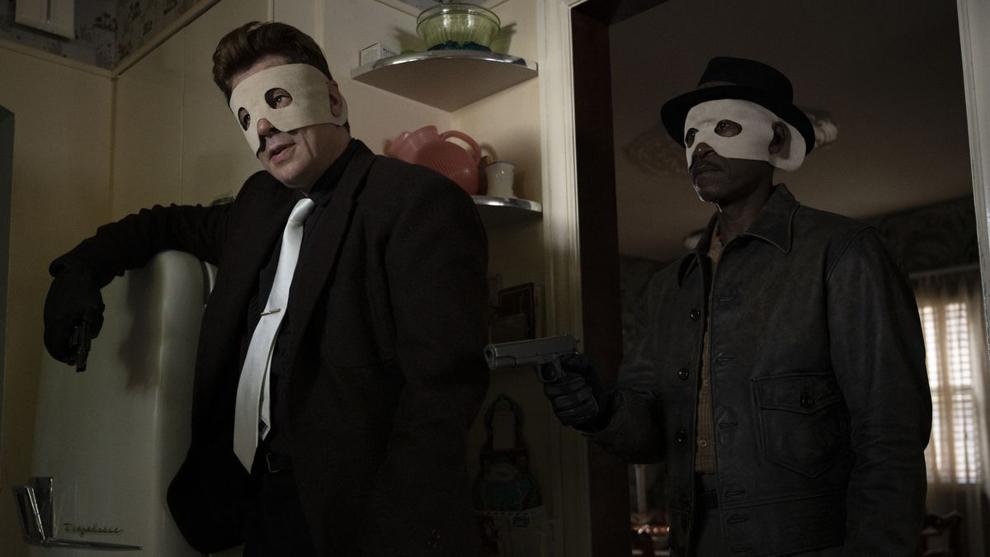 NO SUDDEN MOVE
"Set in 1954 Detroit against a backdrop of simmering racial tension, Steven Soderbergh's smart, socially aware, slyly twisty and noirish crime drama No Sudden Move mostly lives up to its name, which is intended both literally and ironically. There's a deliberateness — born as much of cinematic affectation as actual, character-driven caution — in the way that a character slowly sips his hot coffee or lays an envelope full of cash on the dashboard of a car, patting it with his hand for good measure." Crime/drama, rated R, HBO Max — M.O.
PIG
"In this strangely moving little film — the feature debut of director Michael Sarnoski, working from a screenplay he co-wrote with Vanessa Block — [Nicolas] Cage reins in the tendency to overdo things, delivering a soulful performance of unexpected depth and quiet beauty. It's his best work since the underrated Joe, from 2014, and a reminder what the actor is capable of." Drama, rated R, Hulu — M.O.
THE POWER OF THE DOG
"Exquisitely filmed by cinematographer Ari Wegner, The Power of the Dog exerts a dreadful tidal pull of doom and endangerment. Framing the gorgeous scenery through windows and doors (Montana is played by New Zealand), she and [director Jane] Campion have found an intriguing visual language to reflect the film's themes of concealment and potentially disastrous disclosure, fully embracing the wide-open expanses of western landscape, but also restricting and containing it." Western/drama, rated R, in theaters and on Netflix — A.H.
A QUIET PLACE PART II
"Like A Quiet Place, Part II is a lean, nearly flab- and gristle-free piece of sci-fi steak. After a short, prequel-like prologue that neatly recaps the situation for newcomers — jumping back to Day 1 of the alien invasion, a backstory notably omitted from the earlier movie — the story sets to sizzling. Of particular note is the way the chaotic opening sequence shifts sonic perspective from a hearing character to a deaf one. The contrast between hush and hullabaloo is symphonic." Horror/thriller, rated PG-13, on demand — M.O.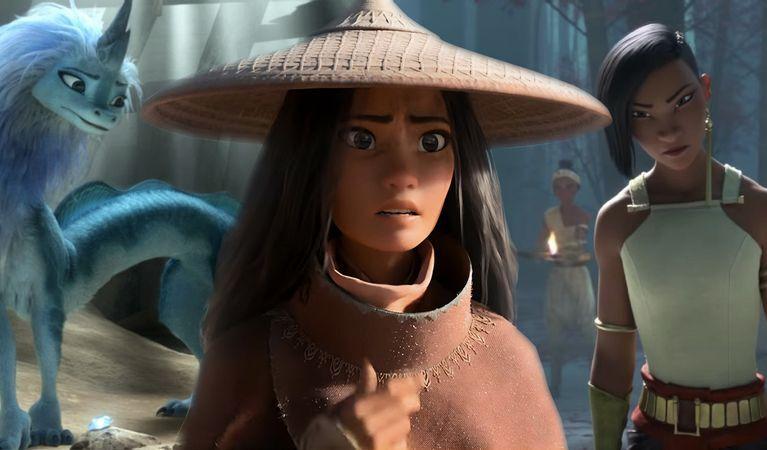 RAYA AND THE LAST DRAGON
"In its broadest contours, Raya isn't all that different from stories we've seen before, echoing the Lord of the Rings cycle and the Infinity Stone plot line of the Marvel Cinematic Universe. But it also evokes a world, one of sight and sound — even, at times, of smells and tastes — that we haven't seen before. Kumandra feels vibrantly real, even in, say, scenes in which we watch, with awe, a dragon prance on raindrops. Its overarching theme of sacrifice is also a powerful one." Family/fantasy, rated PG, Disney Plus — M.O.
THE RESCUE
"Produced by National Geographic, The Rescue is not your garden variety documentary, and that's not only because of the feel-good nature of the story, but its subjects, who could not be more appealing if they had been chosen by Central Casting. Wryly self-deprecating — one of the volunteer divers describes his cohorts as a bunch of 'scruffy, middle-aged men' — [Rick] Stanton, [John] Volanthen, and their colleagues belie the Hollywood stereotype of the hero: They're relatably balding, slightly geeky, a tad socially awkward, and a bit paunchy. You don't just root for them; you feel like you're there with them." Documentary, rated PG, Disney Plus — M.O.
ROADRUNNER: A FILM ABOUT ANTHONY BOURDAIN
"Three years after [Anthony] Bourdain's premature departure from our world, we're left with the unenviable task of trying to make sense of it all. We've had to come to grips with at least one truth that wasn't obvious when Bourdain was still alive: He may have been a brilliant tour guide to the world, but he wasn't a reliable narrator about his own life. To peer into this underexamined life, [director Morgan] Neville (an Oscar winner for his magnificent tribute to background singers, 20 Feet from Stardom) pulls together those who knew Bourdain best, a motley collection of family members, artists, writers, musicians, chefs, and filmmakers, many of them people attuned to the cycle of creation and decay." Documentary, rated R, on demand — Tim Carman
SPIDER-MAN: NO WAY HOME
"As much fun as this movie is, it is, at heart, a story of loss and letting go. For a film that's so stuffed — some might say overstuffed — with action, effects, and quippy dialogue (by Chris McKenna and Erik Sommers, both of whom worked with [director Jon] Watts on his previous Spider-Man films), one of the film's nicest moments is wordless and very still." Action/adventure, rated PG-13, in theaters — M.O.
SUMMER OF SOUL
"What [director Ahmir 'Questlove' Thompson] has created with Summer of Soul transcends a mere chronicle of a legendary concert — which, frankly, would have been entertaining enough. Instead, he pulls the lens back to examine an event whose artistic and generational significance can be justifiably compared to the three-day (Woodstock) concert that took place the same summer in upstate New York but was never allowed to achieve similar traction in the collective psyche." Documentary, rated PG-13, Hulu — A.H.
THE TRUFFLE HUNTERS
"Accompanied by musical samples of opera and Italian pop music, The Truffle Hunters is at its best when the camera simply stays with the men and their cherished animals — symbols not just of a sadly disappearing way of life, but of a relationship of mutual care and stewardship that isn't quaintly sentimental as much as a matter of life or death. This endearing, thoroughly entertaining movie might be what we all need right now: An invitation to stop and smell the roses — or, if you're lucky, their far less showy fungal cousins." Documentary, rated PG-13, Hulu — A.H.
TOGETHER TOGETHER
"What starts out with a premise that sounds tailor-made for a cheesy meet-cute turns into something more eccentric and far more genuine: a story about the unforced friendship that develops between two people who come together for something purely transactional and discover an unexpected kind of love." Comedy, rated R, on demand — M.O.
WEST SIDE STORY
"It doesn't take much for West Side Story's themes — immigration, racial anxiety, abuse of police power, the casual dehumanization of the Other — to feel of-the-moment. But [screenwriter Tony] Kushner makes subtle work of making sure they resonate. In one scene, Riff and his peers are called 'the last of the can't-make-it Caucasians'; later, he'll complain of waking up every day in a world that's being 'sold or wrecked or taken over by people I don't like.'" Musical/romance, rated PG-13, in theaters — A.H.
ZOLA
"[Riley] Keough comes fully, even triumphantly, into her own in Zola, which marks her arrival as an exceptional actor. She has played similar parts before, in the movie American Honey and the Starz series The Girlfriend Experience. Here, she vaults above and beyond even those impressive turns to deliver a performance that's fearless, funny, and, as [her character] Stefani's true complicity becomes more obvious, terrifying." Crime/dark comedy, rated R, on demand — A.H. ◀