Thank you, Pasatiempo readers, for your interest in this column, which has included 21 New Mexico poets and poems since April 20. It has been a joy to curate these poems during this disquieting period and to serve as our city's poet laureate in the time of CoViD-19. I have lived in Santa Fe for more than 30 years, arriving from New York City already devoted to the open land of New Mexico. Here, I have been given space to exhale, to exist on the threshold of wilderness and imagine my way into poems. Poetry lessens the gap between our lives, imparting a means to connect with and to appreciate the quest of others by offering a view into another's realm. In this manner, poetry expands our lives, which, for me, is liberating. — Elizabeth Jacobson, Santa Fe poet laureate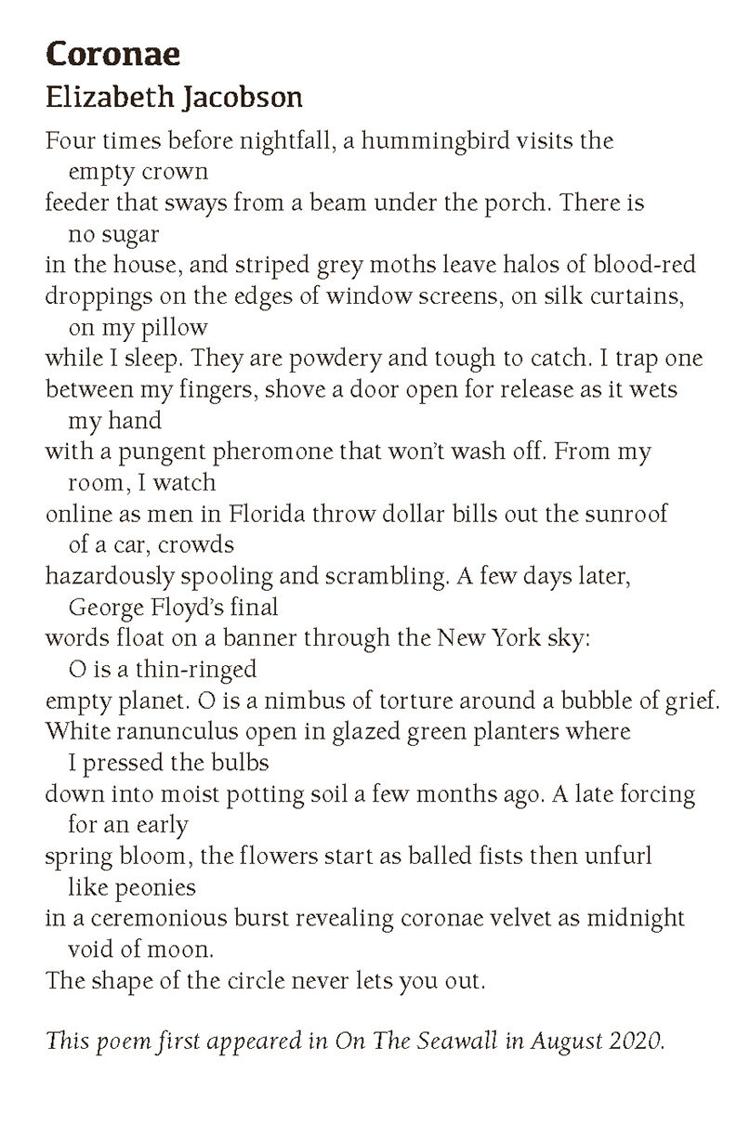 Elizabeth Jacobson is the poet laureate of Santa Fe, New Mexico, and an Academy of American Poets 2020 Poets Laureate Fellow. Her most recent book, Not into the Blossoms and Not into the Air (Free Verse Editions/Parlor Press, 2019), won the New Measure Poetry Prize and the 2019 New Mexico-Arizona Book Award for New Mexico Poetry and Best New Mexico Book. She is the founding director of the WingSpan Poetry Project and the reviews editor for the online literary journal, Terrain.org.

Levi Romero currently serves as the inaugural poet laureate of New Mexico and was the New Mexico centennial poet in 2012. He co-edited the 2020 anthology, Querencia: Reflections on the New Mexico Homeland and Sagrado: A Photopoetics across the Chicano Homeland (2013), both published by University of New Mexico Press. His two collections of poetry are A Poetry of Remembrance: New and Rejected Works and In the Gathering of Silence (West End Press, 1996). Romero is an assistant professor of Chicana and Chicano studies at the University of New Mexico.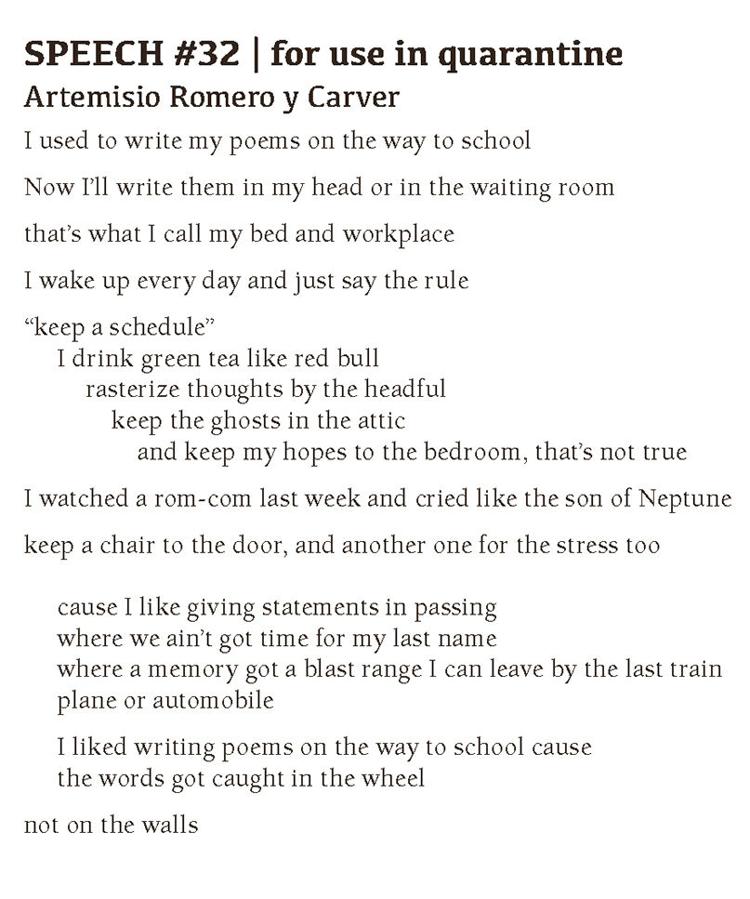 Artemisio Romero y Carver is a queer, Latinx activist and artist who currently serves as Santa Fe's youth poet laureate and a Divest Ed Fellow. He is a co-founder and steering committee member of YUCCA Action, a nonprofit dedicated to youth environmentalism. His visual art has shown at the Zalma Lofton Gallery, in Santa Fe, and the Napa Valley Museum in Yountville, California, among other venues. His writing has appeared in such publications as Rigorous, Inlandia Literary Journal, and Magma Poetry. He is a senior in high school.