HAVEL: UNFINISHED REVOLUTION
by David Gilbreath Barton, University of Pittsburgh Press,392 pages, $35 (on sale April 14)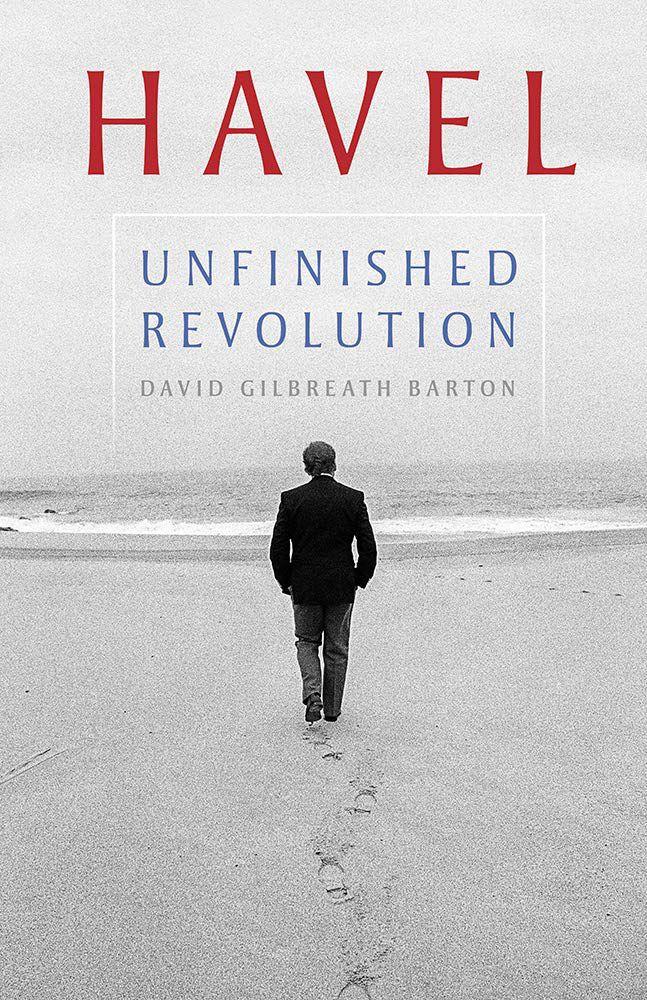 The artistic, philosophically minded Václav Havel (1936-2011) was the first president of Czechoslovakia after the fall of communism there in 1989, and he was the first president of the Czech Republic after the country split in 1993. He is known for negotiating a peaceful transition of power after 40 years of Communist rule. The transition became known as the Velvet Revolution — named partly in tribute to one of Havel's heroes, Lou Reed, singer and lead guitarist of the Velvet Underground. Havel's obituary in The New York Times described him as something of a celebrity who "came to personify the soul of the Czech nation." Northern New Mexico College faculty member David Gilbreath Barton has written an absorbingly quirky biography of Havel that paints him as an enthusiastic dissident and slightly reticent leader who embraced those with a creative side. Barton steers his narrative with intelligence, poetry, and mirth, leaving plenty of room for Havel's complexity.
"This is the story of a man who tried to resurrect the spirit of democratic life. He was born into a time of chaos and absurdity, and he took it as his fate to carry a candle into the night. This is his story and the story of many others — the writers, artists, actors, and philosophers who took it upon themselves to remember a tradition that had failed so miserably it had almost been forgotten."
THE SILVER SWAN: IN SEARCH OF DORIS DUKE
by Sallie Bingham, Farrar, Strauss, and Giroux, 336 pages,$30 (on sale April 7)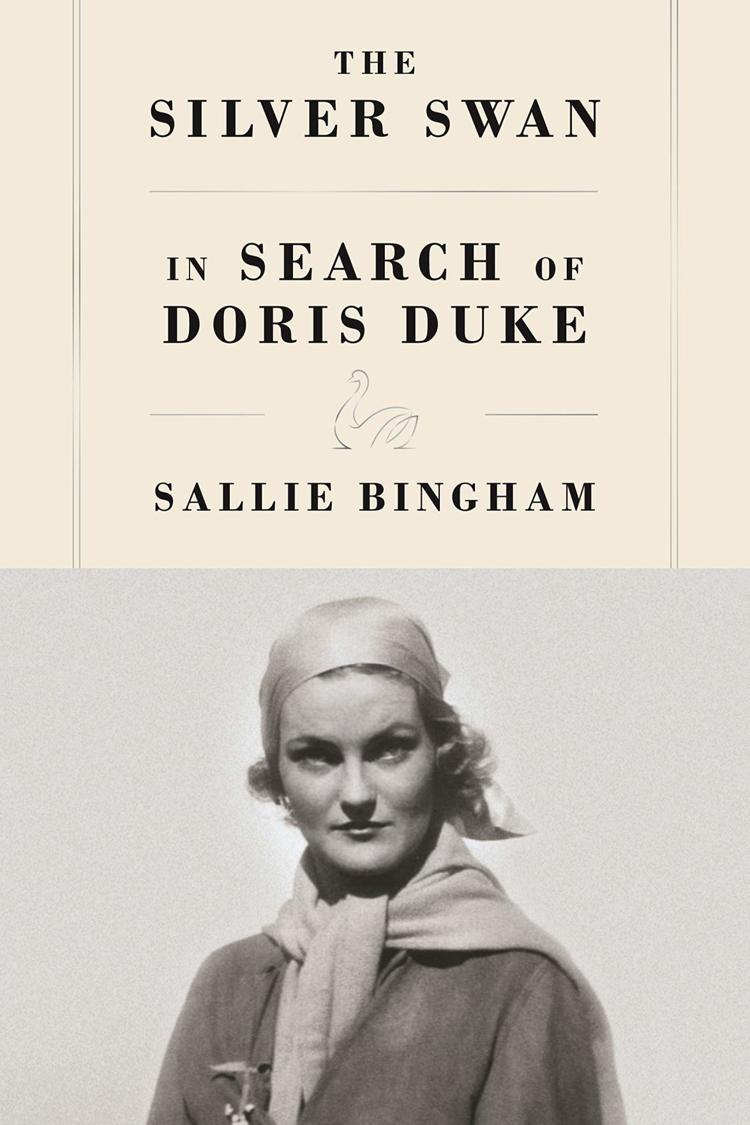 When she was 13 years old, Doris Duke inherited her father's tobacco fortune and became known as the richest girl in the world. A member of the family that endowed and named Duke University, Duke grew up to surf competitively, work as a news correspondent, and pursue myriad interests, including horticulture and jazz piano. She was a vivacious and interesting society woman who seemingly contributed positively to her family's legacy, and yet author and philanthropist Sallie Bingham noticed that her likeness does not grace Duke University or the Duke Inn near the university campus in North Carolina. Bingham wondered why Duke has been left out of her family's legacy when she was ostensibly the most popularly recognized member of the clan. To satisfy her curiosity, Bingham wrote the heiress' biography.
"I set out to discover the answer, probing the recesses of the vast archive Doris Duke left to the Rubenstein Library at Duke. Now, several years later, I have discovered many more mysteries and exclusions, and, at the center of it all, the paradox of a woman about whom everything seems to be known but who retains a certain mystery, her life a template for that extraordinary phenomenon, the New Woman."
by Bill O'Neill, Red Mountain Press, 290 pages, $24.95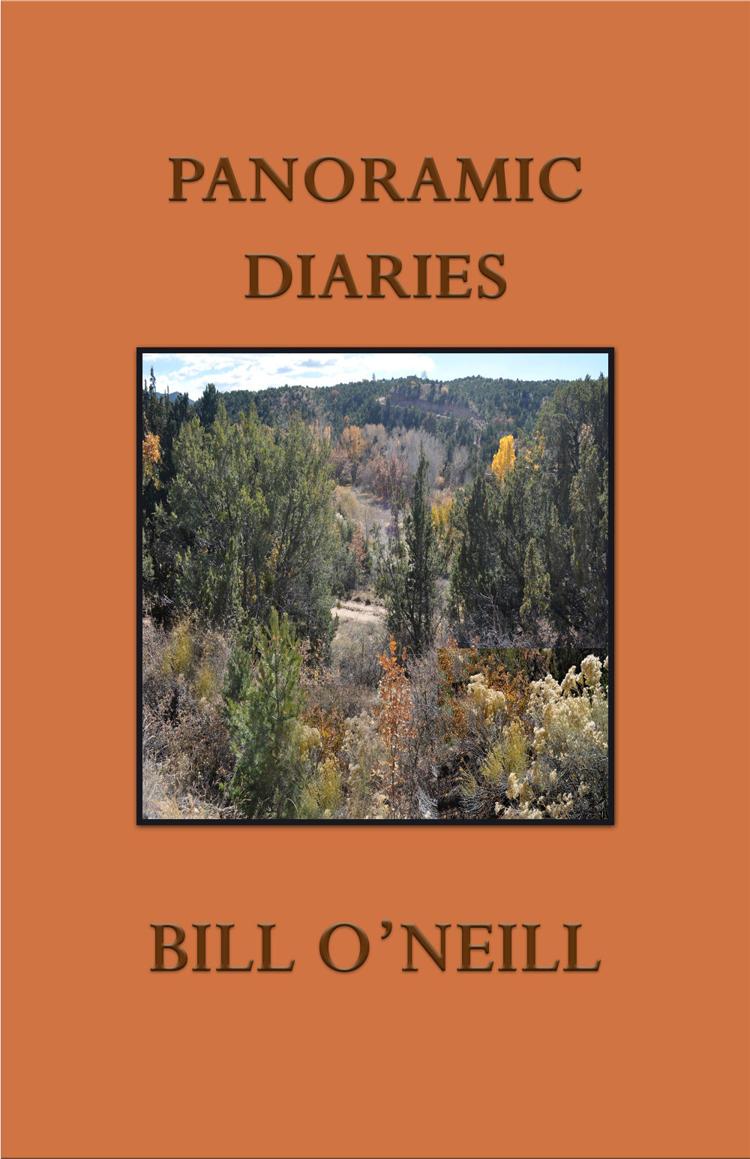 New Mexico state senator Bill O'Neill (D-Bernalillo County) has penned a bighearted and affecting first novel, Panoramic Diaries. Its first-person protagonist, sometimes known as Chief, runs a halfway house for parolees, called Hope House, in a Western town. He doesn't think he's very good at it, although he is loyal to his charges, most of whom struggle with drug and alcohol problems. Years earlier, while resisting the lure of adulthood, Chief rode the rails and kept diaries. When he once again decides to take a break from society, he hops a freight, old diaries tucked under his arm, and looks back on the man he used to be.
O'Neill offers natural dialogue and effective characterizations of the down and out. His Beat-inflected free-flowing prose style is a bit like the late Denis Johnson's, but markedly less dense and cynical. As Chief waits for a freight train, he enumerates his reasons for heading back into the wild blue yonder, a choice that seems to be rooted in the kind of despair experienced by some of society's most empathetic citizens: burned-out social service workers.
"There are so many reasons to be out here again. One reason for every state prisoner who came to Hope House, for example. This isn't an overstatement; each of them wore the evidence of how this world doesn't work for everyone."
PREMKA, WHITE BIRD IN A CAGE: MY LIFE WITH YOGI BHAJAN
by Pamela Sahara Dyson, Eyes Wide Publishing,195 pages, $14.99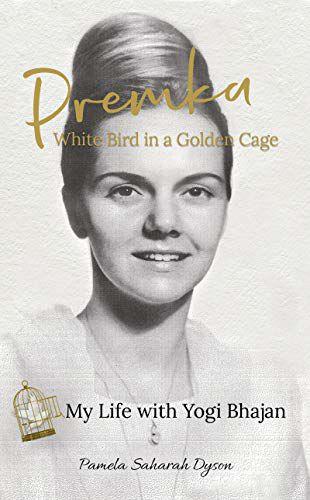 The first time Pamela Sahara Dyson set eyes on Yogi Bhajan, she was already looking for a guru. It was 1968. She was 22. Premka, White Bird in a Golden Cage is Dyson's memoir of the years she spent as a disciple of Yogi Bhajan, who in the late 1960s founded a center called Sikh Dharma in Española, New Mexico. With Bahajan, also known as Harbhajan Singh Khalsa Yogiji, Dyson spent years devoted to her guru's personal synthesis of Sikhism and Kundalini yoga practice. But the pair were having a secret affair, and its revelation in this memoir has sparked controversy in the Kundalini community.
Dyson is often spiritually inclined in her writing here, displaying a flair for describing nature and the centering power of breath. She doesn't dance around her subject. Dyson begins the book with a rush of blood staining her pants during a 1971 flight from India to the United States.
"Breathing deeply and deliberately, I tried to relax, pray and trust. But a fearsome and nagging thought was there — the fact that two months earlier I had an abortion at a small clinic in India. I wondered if that event might be related to this one? The fact of my pregnancy and subsequent abortion was a secret I knew I must keep in order to protect Yogi Bhajan."