Summer is here, bringing with it some absorbing escapist fiction that's perfect for long airplane trips and those lazy afternoons spent on a beach or under a shady portal. Pasatiempo has rounded up a handful of mysteries and thrillers — from the dark and gory to the Victorian and cozy.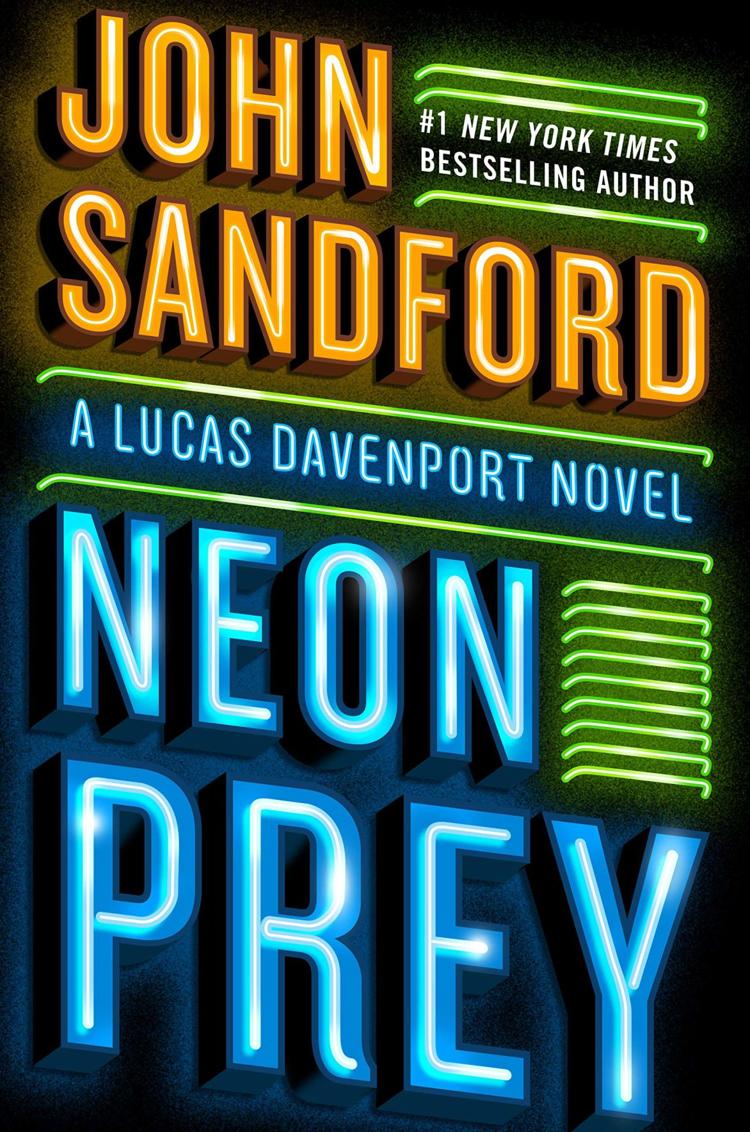 NEON PREY by John Sandford, Putnam, 390 pages, $29
Lucas Davenport has been a law enforcement officer with a temper in 28 John Sandford novels, including Rules of Prey (1989), Chosen Prey (2001), and Twisted Prey (2018). In number 29 — Neon Prey — Davenport is a U.S. marshal searching for a bail jumper named Clayton Deese. It seems a standard case until Davenport finds several graves in the jungle behind Deese's Louisiana cabin. Davenport is now hunting a serial killer with the help of marshals Rae Givens and Bob Matees — two previously supporting characters that Sandford has elevated to primary roles in Neon Prey. The three track Deese from New Orleans to Los Angeles in a story that is somewhat gorier than previous Lucas Davenport offerings, but that succeeds on the chemistry between the marshals as well as on Sanford's skilled plotting.
The verdict: "The volatility of the criminals escalates the potential for more killing, chaos at every turn. The U.S. marshal and his trusted partners are determined to outwit the menace before more lives are lost," writes reviewer Luan Gaines of the website Curled Up with a Good Book (curledup.com). "Sandford's marshal is reminiscent of earlier Lucas Davenport days, the beginning of the 'Prey' series. Davenport is reenergized in a career change that uses his talents in a variety of situations with a broad cast of characters. It's a winning formula."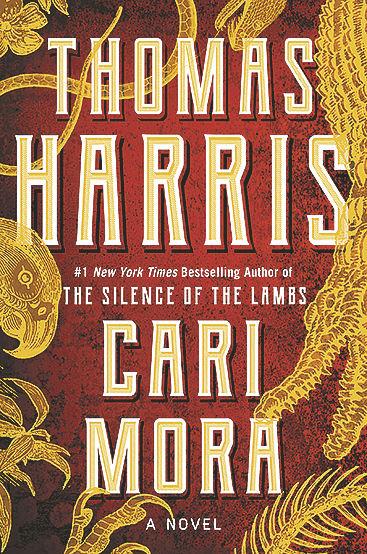 CARI MORA by Thomas Harris, Grand Central Publishing, 320 pages, $29
In Cari Mora, Thomas Harris pits his hard-bitten yet sensitive title character against Hans-Peter Schneider, a sex trafficker who is hunting for hidden treasure. Cari Mora is a Colombian refugee, living in Miami with a Temporary Protected Status, with scars that indicate a past as a child soldier. She is the caretaker of a house with gold buried underneath, which puts her in the sights of many criminals, the most treacherous of whom is Hans-Peter, a completely hairless man who enjoys mutilating women and chemically dissolving their bodies.
It is the first Harris novel since 1975 that does not feature the psychological machinations of Hannibal Lecter, Harris' most famous creation, who became a household name thanks to Anthony Hopkins' Academy Award-winning portrayal in the 1991 movie version of Harris' book Silence of the Lambs. Anticipation for Cari Mora was high, but it has received negative reviews, the kindest of which describe it as boring and contrived — if notably socially conscious about contemporary immigration issues in the telling of Cari's backstory.
The verdict: One of the most scathing reactions comes from Sarah Ditum at The Guardian: "Without Harris's extremely recognisable name hanging over [the] proceedings, it would be hard to believe Cari Mora was the work of someone who has so much as read a novel, never mind written a blockbuster series."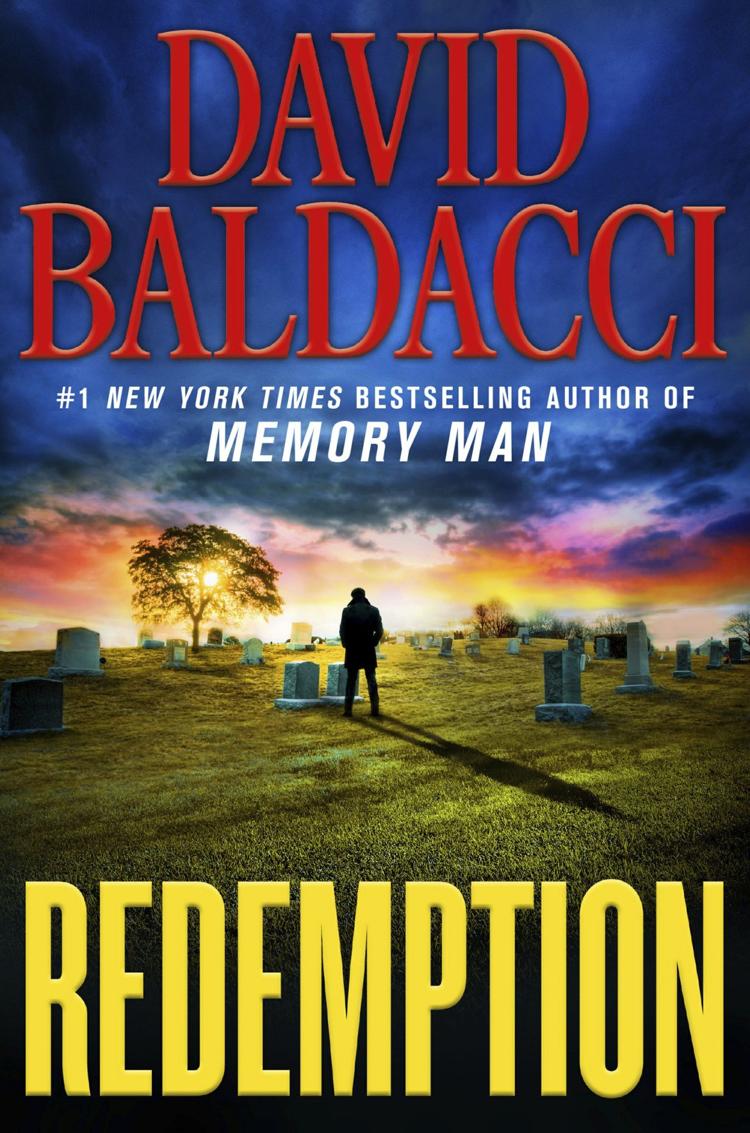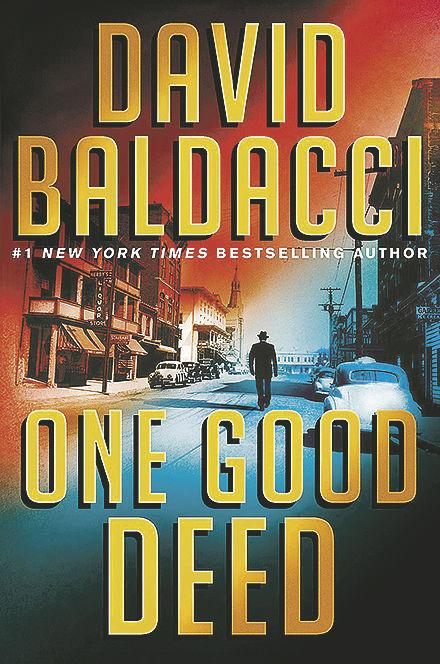 REDEMPTION (432 pages, $29) and ONE GOOD DEED (432 pages, $29) by David Baldacci, Grand Central Publishing
Amos Decker is cursed with a perfect memory, a gift from a head injury he sustained as a professional football player years earlier. He puts his stellar recall abilities to use as a detective, solving cases no one else can. In Redemption, the fifth novel in David Baldacci's Memory Man series, Amos visits his hometown in Ohio and discovers that he might have made a mistake on a long-ago case — a misstep that sent the wrong man to prison.
The verdict: "Decker is an interesting character worthy of further exploration. Unfortunately, the author's control of other elements such as secondary characters and plotting is wildly uneven," Michael J. McCann writes in the New York Journal of Books. "Redemption is more Amos Decker for faithful fans who love their guy, but it's a long, long way from being worthy of anything more than faint praise."
Also by Baldacci is One Good Deed, the thriller writer's first foray into historical fiction, slated for release on July 23. Set in 1949, One Good Deed opens with the provocative first line: "It was a good day to be free of prison." Aloysius Archer, a World War II veteran, has just been sprung after serving time for a crime he didn't commit. On his first night out, all he wants is a stiff drink, but he quickly gets mixed up with a law-breaking man and a loose woman — two types of people that his parole officer specifically warned him against. Soon enough, Aloysius is a suspect in a murder and in danger of getting sent back up the river. It's up to him to solve the crime in order to ensure that he remains free.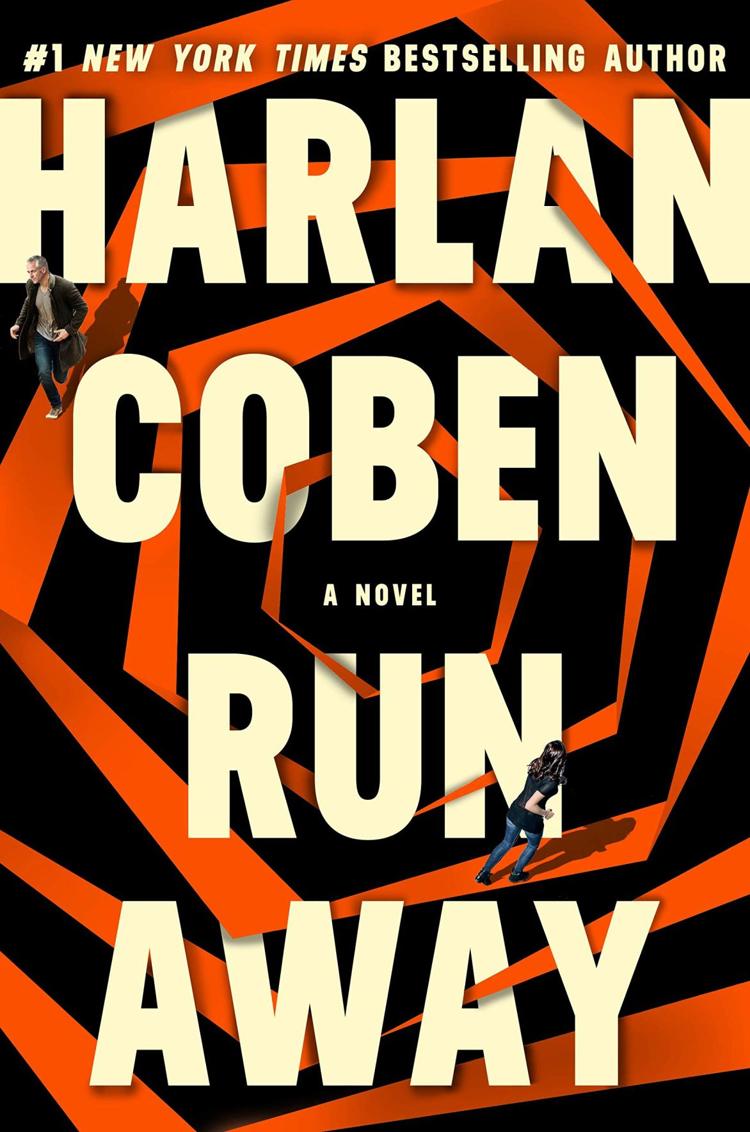 RUN AWAY by Harlan Coben, Grand Central Publishing, 385 pages, $29
Cell-phone cameras catch everything — or so we'd like to think. Wealthy, middle-aged Simon is branded as a rich jerk on social media after someone posts of a video of him punching a homeless man in New York's Central Park. But it's not what it seems: Simon was trying to protect his daughter, Paige, from her controlling, drug-dealing boyfriend. Amid the backlash, Paige runs away and Simon must find her. Harlan Coben weaves a complicated tale of familial and criminal intrigue in Run Away, interspersing Simon's search with the story of a Chicago man looking for his missing son, and that of two hired killers, one of whom is in a women-only cult.
The verdict: "Coben is a masterful storyteller who switches smoothly between sets of characters, keeping the reader engaged and intrigued," Frances McNamara writes in the New York Journal of Books. "Even the secondary characters are interesting and believable. Like an old-fashioned Agatha Christie, Coben's book challenges the reader to figure out what's going on. But the action also ratchets up the suspense with some scenes of violence."
TRIPLE JEOPARDY by Anne Perry, Ballantine Books, 320 pages, $28
Anne Perry presents the next generation of her best-selling Victorian-era Thomas and Charlotte Pitt mysteries with a new series starring their son, Daniel, a London lawyer with a strong conscience. In Triple Jeopardy — Perry's second Daniel Pitt novel — Daniel must defend a British diplomat who has committed crimes on both sides of the pond and is trying to claim immunity. The plot hinges on Daniel's relationship with his sister, Jemima, who he hasn't been seen in several years. Jemima and her husband, Patrick, have become friends with a prominent Washington, D.C., family that winds up having ties to the criminal and his victim. Daniel investigates with the help of Miriam fford Croft, a scientist whose gender prevents her from working professionally as a forensic pathologist.
The verdict: The 32 volumes in the Charlotte and Thomas Pitt series have been well received by fans, but reviews for Triple Threat have been mixed. Some critics referred to the prose as smooth and the twist-ending as one of Perry's best yet, but others found Daniel to be shallowly drawn and the plot predictable.