Katherine E. Standefer was a skiing and hiking instructor when she passed out in a parking lot one night in 2009. She woke up with a diagnosis of a potentially fatal heart arrhythmia called long QT syndrome (LQTS), which means that sometimes her heart stops beating and shakes instead. Doctors gave her an implantable cardioverter-defibrillator (ICD) that would save her life when she went into arrhythmia.
She had the device for three years before it malfunctioned and shocked her heart while she was playing soccer.
"A maul cracked open my chest with a sickening thump, a hot whip tearing through my back. Did somebody kick in my spine? And then I knew. And I was screaming," she writes in Lightning Flowers: My Journey to Uncover the Cost of Saving a Life (2020, Little, Brown Spark, 288 pages, $28). As she lay on the ground, she thought about the complicated life of the gadget in her chest.
"If the defibrillator just saved my life. If a defibrillator is just metal. If metal is mined earth. If children sometimes work in mines, if tunnels collapse, if warlords profit, if women are raped, if mountains are dismantled and made toxic.
"If mined earth just saved my life: Was it worth it?"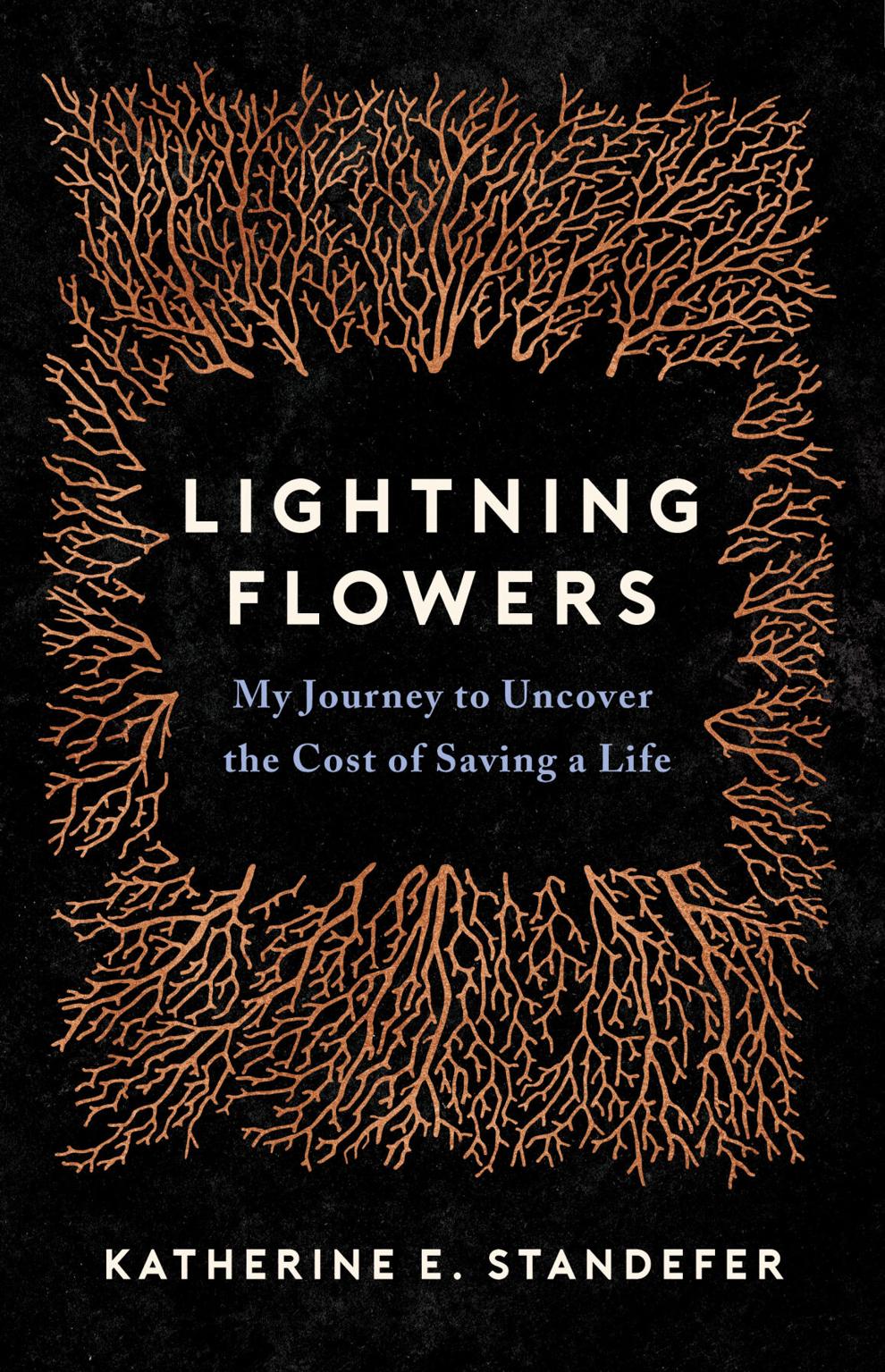 Standefer, 36, explores the physical, spiritual, financial, and environmental costs of her defibrillator in a journey that's part medical memoir, part journalistic foray, and part detective story. Standefer lives in Cañoncito, where she leads writing classes about illness, trauma, and sex. She's a member of the faculty of Ashland University's low-residency creative writing master of fine arts program. Lightning Flowers was a finalist for the 2021 Kirkus Prize in Nonfiction.
Santa Fe Public Library hosts an online reading and discussion with Standefer at 6 p.m. on Thursday, Nov. 18. Pasatiempo talked to her about how her experience changed the way she looks at the medical system and what her health means to her now.
Pasatiempo: When you passed out in a parking lot, you went from being a very active, healthy person to someone with a life-threatening medical condition in an instant. How do you feel about that juxtaposition? What does it mean to live with a diagnosis?
Katherine Standefer: Every diagnosis is a kind of death. Even when we are lucky to survive the onset of a condition, we cross a threshold into a different life, and what came before can never be again. I was only 24, and I had been working as a ski instructor, hiking guide, and climbing teacher. I was particularly lucky; I did gain back my able-bodiedness within a few years. But I never lost the awareness that health is a privilege which can disappear at any moment.
[My] diagnosis also tied me to the American healthcare system in a way I wasn't previously tethered. When we're experiencing the privilege of health, it's easy to think we won't need healthcare. It's easy to overlook the ways the system isn't functioning. My diagnosis — and then especially the implantation of my cardiac defibrillator — took away my right to ignore policy discussions. Long QT syndrome is a diagnosis that most often kills people who don't know they have it, and so I am grateful for the diagnosis overall. But it absolutely marked a turning point in what my body would live through, and who I would become.
Pasa: You had your defibrillator for three years when it malfunctioned and shocked you — and then you had a moment of clarity in which you weighed the value of your life against the lives of others in the supply chain. How did you take your internal debate to the page?
K.S.: I framed the question around valuing the unseen others, the communities, and ecosystems. My writer brain wanted to know who and what lay on the other side of that long supply chain, and I had a sense that bringing my body, containing the metal, back to the site of its origin might help me live my way into the answer. But there is never an answer for situations which weigh one life against another. The point, in the end, was to tell a story that could bring alive the fact that we actually do privilege some lives over others, all the time. The way we respond to the threat of death in the midst of a medical crisis here shapes the planet and changes communities.
It took about a year and a half for me to travel abroad to a mine, during which time I read endless books on conflict minerals, visited scores of mines and smelters in the U.S., and combed through mining websites looking for projects that represented both the worst- and best-case scenarios for mineral extraction. Our choices felt like little boats hopelessly tossed about in big waves.
Pasa: One of the most interesting observations you make in your book is that there's no one in healthcare assigned to care for the patient's psychological health. Surgical invasion into your body and making space for a medical device inside of you isn't acknowledged as potentially traumatic or life altering. How did you heal from this aspect of your experience?
K.S.: After years of managing my illness experience without a mental healthcare practitioner, I was lucky to find an excellent trauma therapist in the fall of 2016, right after the failed surgeries the second half of the book describes. While I'd had powerful healing experiences with bodywork practitioners, my therapist introduced me to a whole other set of tools for regulating my body and, most importantly, not betraying myself by colluding with medical practitioners' views of me as difficult, noncompliant, and hysterical.
Even though it is true for all of us that we might die at any time, I live more consciously with this truth, and I am still learning how to make this of service. If my work reaches those who also feel abandoned by our medical system, it is some small consolation. Although if we can find a way for medical systems to truly minister to people around the psychospiritual impacts of medical treatments, that would be much better.
Pasa: Has your story connected you to others' experiences of catastrophic or chronic illness? What kind of feedback have you received from readers with health conditions?
K.S.: The response has been overwhelming and such an honor. People who were young and sick, people who felt unheard by the medical system, people whose relationships broke under the strain of illness. For months last winter, I got emails and DMs daily from people who had found solace in Lightning Flowers. In particular, I was struck by how many of us there were with long QT syndrome and ICDs. It was a real tour of the best- and worst-case scenarios for my future. Mostly, I was just grateful the book meant so much to the exact people it was for. I had been alone, without a compass, without any chorus of voices to tell me how to live this new life. I liked that maybe, on the day someone else's first life ended, they wouldn't have to be so alone.