Discovered in the Vatican Library, a folder of papers, written in Chinese and belonging to the Italian painter and Jesuit missionary Giuseppe Castiglione (1688-1766), contains a very special collection of essays by one Yang Mingbin (circa 1664-1765). Yang, a friend of Castiglione and a fellow court painter at the royal court in Beijing, wrote these texts in a transitional period, a time when the secretive world of martial arts was beginning to proliferate among the public and grow more accessible.
The Jesuit scholars from the University of Macau, who discovered this rare portfolio, sought to place it with Yang's surviving relatives, and so it made its way to China's Song Village in the province of Henan, the last place where his relations were known to reside. There it remained until Yang Qingyu (1915-2002), the last living descendent of Yang Mingbin, went to the village from Taiwan, where he'd been living under a ban that prevented him from returning to his homeland. Like his ancestor, Yang Qingyu was a lifelong practitioner of martial arts and a respected master back in Taiwan. He was honored to receive the writings, which he felt expressed knowledge and insight greater than his own.
Author and martial arts master Michael DeMarco, who was a student of Yang Qingyu in real life, shares this story in Martial Art: Essays from Beijing, 1760 (Via Media Publishing, $18.95).
Only not all of DeMarco's account is true.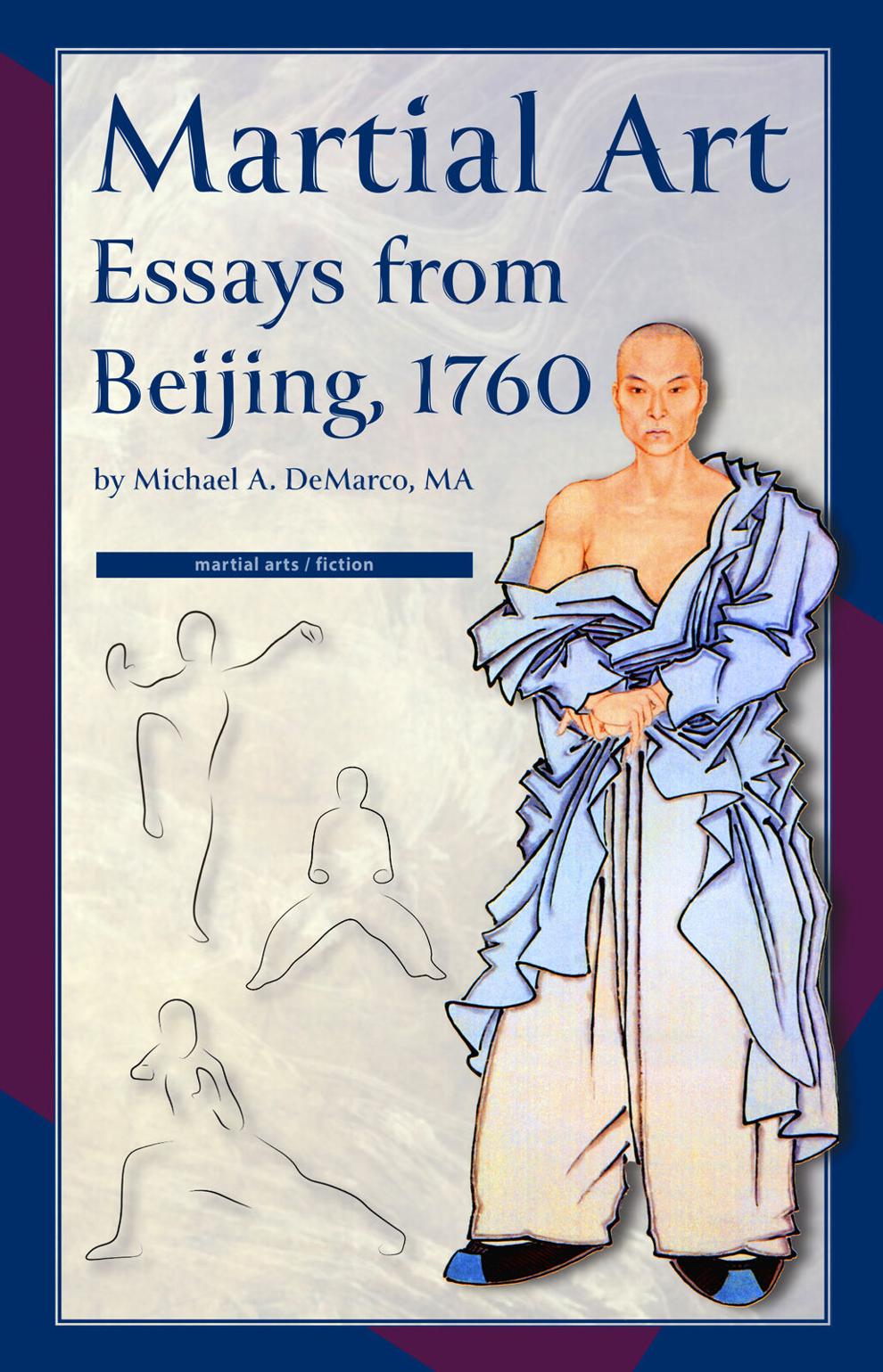 Or you could say it's all true without being entirely factual. Yang Qingyu was a real person, and so was Castiglione. But Yang Mingbin is the author's invention, as are Yang's collected essays on martial arts, though they're steeped in the insight and philosophy inherent in DeMarco's lifelong study and practice of martial art traditions.
"In my original idea, I was going to put Yang Mingbin as the author and me just as author of the introduction," says DeMarco, an instructor at the Winged Lion School of Tai Chi in Santa Fe. "Some people wouldn't know if it's fiction or not. Part of my idea was to let people guess, because a lot of martial artists who know the background are going to read this and say, 'Where's the fiction?'"
The essays in DeMarco's book, which was recently translated into Chinese, are organized under 64 subheadings, which elaborate on martial arts in theory and practice.
"I thought the first essay was important because it had to do with writing, and these are his two arts," DeMarco says of Yang.
Those arts are calligraphy and Chinese fighting traditions. DeMarco, through his fictional avatar, draws numerous parallels between them, which offers the reader an important lesson in understanding martial arts, not as a defensive practice, but as a philosophy or way of life.
"To wield either sword or brush requires a unity of mind, body, and spirit," DeMarco writes in his foreword. And in the first chapter, "Sacred Space," writing as Yang, he says "The painting studio and the boxing courtyard are not just walled areas. They are sacred places for studying the Dao and forging the spirit."
Indeed, this sentiment is preceded by an illuminating discussion of shared characters present in the Chinese words for calligraphy, as well as boxing. And from those shared characters, the author elaborates on shared meanings.
"I read this first essay to my students, and one guy said 'Why don't you take out all this stuff about calligraphy? It's not martial arts,'" DeMarco says. "He was missing my point. The feel of the brush, this is the sensitivity of tai chi. The philosophy is the same."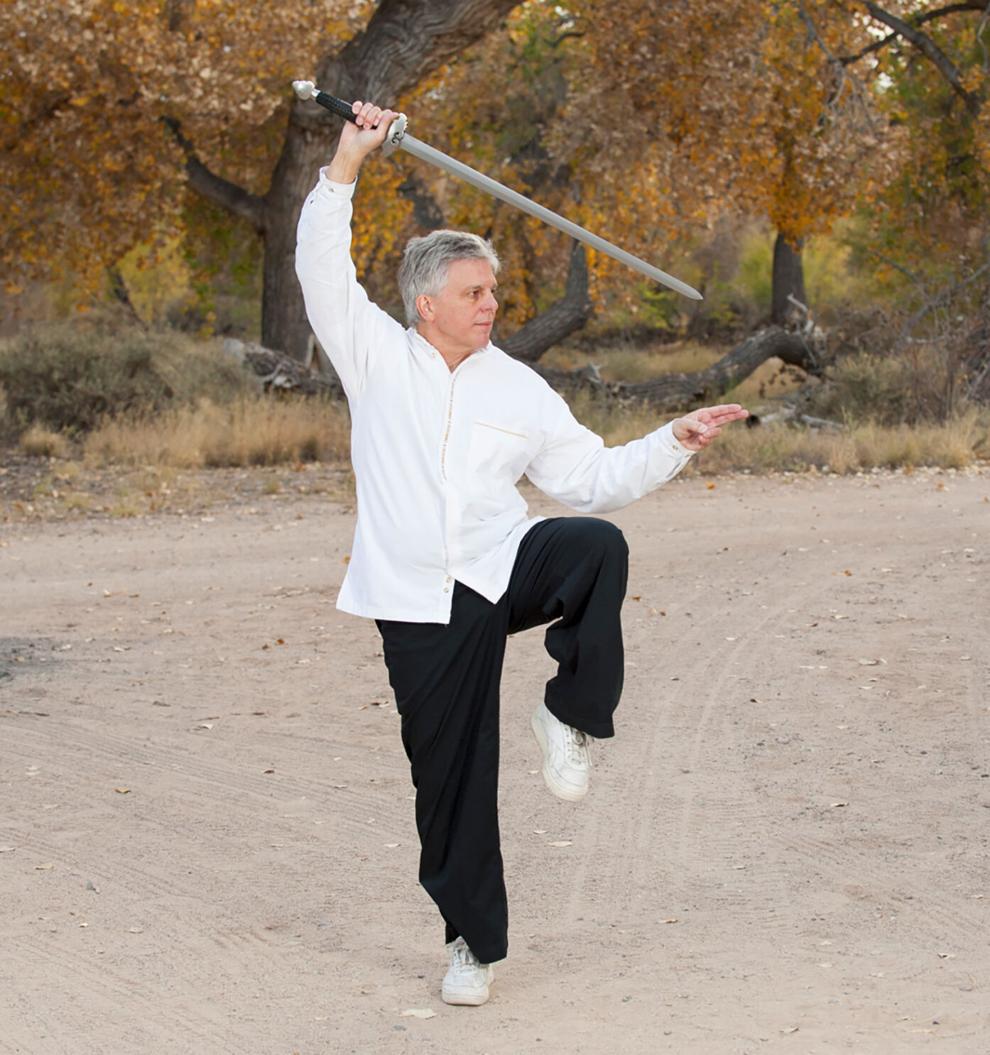 DeMarco, who's in his 60s, began studying Yang-style tai chi under Yang Qingyu in Taiwan in the early 1970s. It's a family tradition that's little known outside of Taiwan. The teachings follow from a grounding in essentials such as relaxation, balance, and coordination. DeMarco instructs students in the teachings of the Yang lineage in Santa Fe, where he's been living for the past 16 years.
He chose 64 as the number of essays in the book to coincide with the number of hexagrams in the I Ching, the ancient Chinese divination text, which is also called The Book of Changes.
"When I started, I said 'Jeez, do I even have ideas enough to fit 64?'"
The essays are short, with most of them numbering no more than a couple of pages. Not all of them are about martial arts in practice. Yang's essays also give DeMarco a chance to introduce the reader to some of China's significant martial arts history.
In the essay "Inspiring Factors," for instance, he talks about how, in ancient China, martial arts developed first as a defense against human and animal attack. Techniques involving weaponry evolved over centuries of dynastic change, but a philosophy of the practice led to the development of the art in service to physical, mental, and spiritual well-being, and not just military applications.
But DeMarco stresses that martial arts are, in essence, lethal. And the student who learns bad technique can do real harm to themselves and others.
"I can read a paragraph in Spanish and maybe my pronunciation is pretty good, but I don't know what it means," he says by way of explanation.
For DeMarco, a student who doesn't take the time to learn the history and philosophy behind the techniques — and find a teacher who's mastered the practice of a certain lineage who can impart that knowledge — learn the movements but little else.
"One thing I tell my students is 'Whatever I say, you don't have to believe me at all. You have to test it. You have to know, yourself, if it works or not.' Some of those ideas I try to bring out in the book. The last chapter is all about this. Don't take anybody's word for it. Go out and test it."