Gallery owner Frank Rose was still waiting on the city to determine how many people could be in his new space at one time. With less than two weeks before his scheduled grand opening of Hecho Gallery, he was feeling the pressure.
Artworks leaned against walls, waiting to be mounted. Empty pedestals filled the interior, soon to serve as bases for three-dimensional works. His small office is at the back of the gallery, where a surreal mixed-media collage by artist and 516 Arts director Suzanne Sbarge hangs above his desk, but the walls of the office are still mostly bare. It's where Rose, 41, keeps works from his private collection. A big leather recliner with a separate footrest provides a comfortable spot for guests.
On Friday, April 1, visitors to Hecho Gallery, Rose's second gallery space in town, will walk into an exhibit of works by local artists Terran Last Gun, Kat Kinnick, and Daniel McCoy and Oaxacan artists Alberto Cruz and Alfonso Barrera. All of these artists have shown their work in Hecho's sister gallery, Hecho a Mano, on Canyon Road.
But at 2,200 square feet, the new space at 129 W. Palace Ave. is much larger than the space on Canyon (about 500 square feet). That means that Rose can show different kinds of works, even by some of the same artists. Hecho a Mano's focus is on works on paper, particularly prints. Hecho Gallery has a wider purview.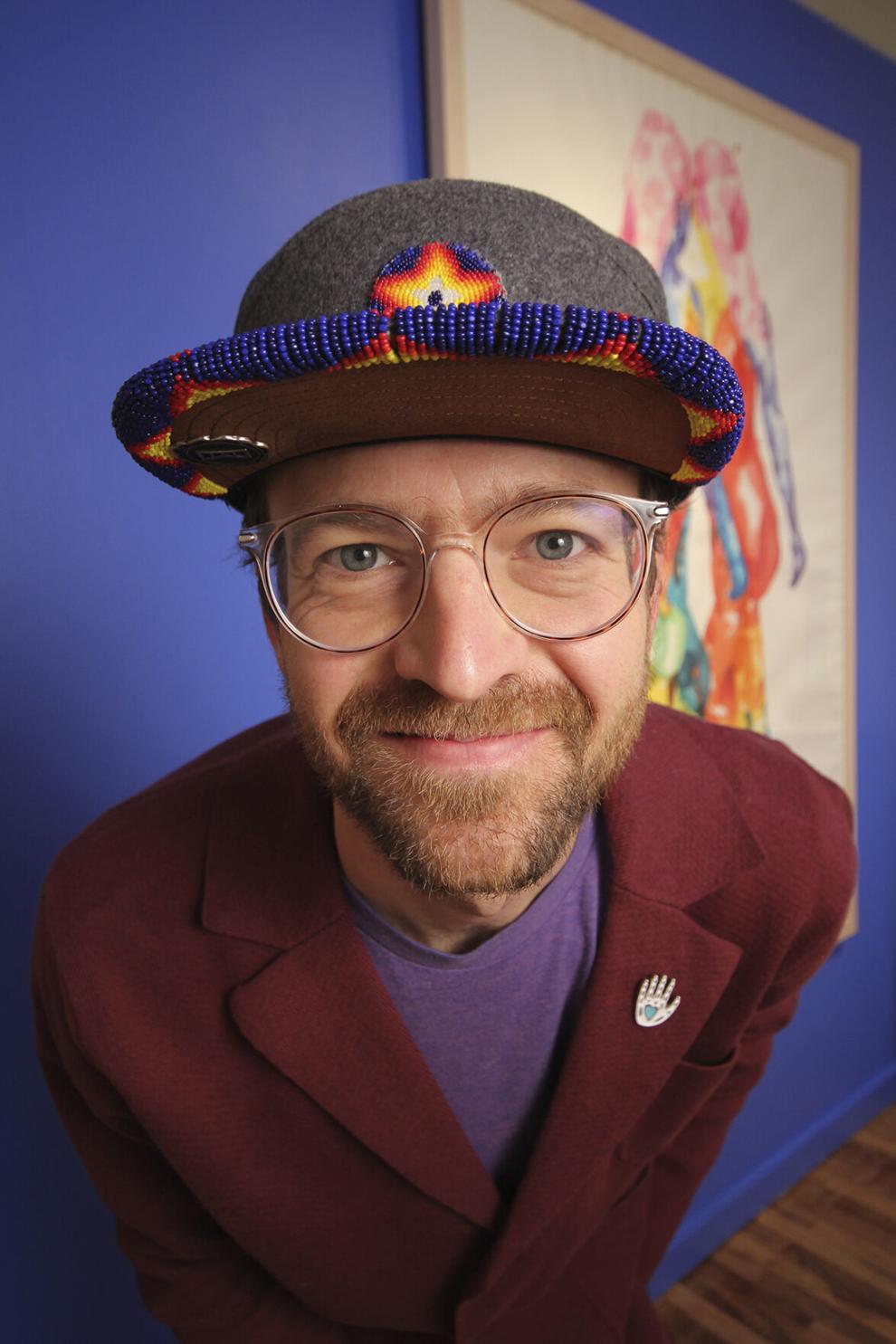 "There will be a clear link between the galleries," Rose says. "Alfonso Barrera, for instance, will show his paintings here and his printmaking up on Canyon, things like that."
Rose wasn't coming into the gallery business as a novice when he started Hecho a Mano in the fall of 2019. He worked previously at Manitou Galleries' Palace Avenue location, leaving in 2015, when he spent a summer working for Currents New Media.
"That's when I met Sandy," he says of Sandy Zane, owner of Zane Bennett Contemporary Art and an advisory board member of Currents. "Her gallery was closed at the time. We got together to start Form & Concept. We opened that in May of 2016. I did that for three years. But I felt like I wanted to take a different direction and do my own business. For me, I'm really inspired by art, but I'm a creator in a different sense. I like creating space. I like creating environments and figuring out ways to hold space for other people's work and figuring out how to make things work. Being a business owner felt like a logical step."
He started small with Hecho a Mano, recalling times when live music performances became so crowded that the heat from the crush of bodies was overwhelming, even in winter. The spacious second location provides ample room for events.
"One of the great things about starting small was that it was just me for the first year and a half," he says. "I was able to do everything necessary to run the business. I learned how to make photographs of art, learned the press thing, the bookkeeping thing— all the different aspects."
Because of its location, Hecho Gallery is riding on the shoulders of giants. In 1934, artist, writer, poet, amateur archaeologist, and ethnobotanist Leonora Curtin opened Native Market at the same location, which was a shop for locally made Hispanic arts and arts from regional vocational schools. But Rose thinks Curtin's space may have been at the address next door, 131 W. Palace, which is occupied by Patina Gallery.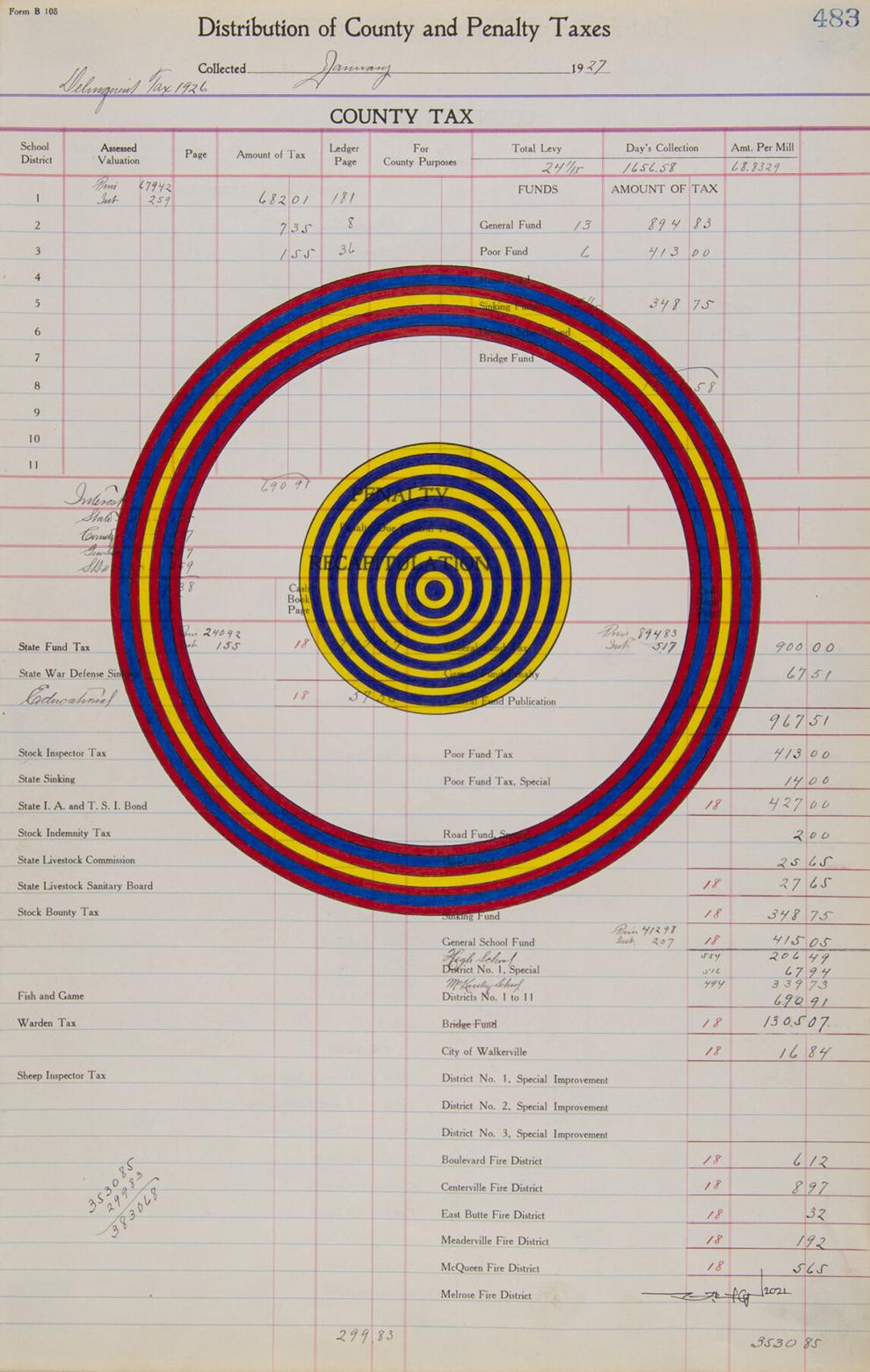 "Patina has the same kind of layout," he says, pulling a copy of Southwest Rising, Julie Sasse's biography of influential gallery owner Elaine Horwitch, from a nearby shelf. He opens to a page showing T. Harmon Parkhurst's black-and-white photo of the interior of Native Market. "If you look at the photograph, it's hard to tell if it's this space or the space next door."
Horwitch also occupied the space, which she acquired in 1976, using it as ground zero for a roster of artists who came to define the regional art scene through the following decade.
"Elaine has an infamous reputation," he says. "Just to see all the connections and different people who had some kind of affiliation with that gallery at some point in time — it was quite an institution of sorts."
In the mid-1990s, gallerist Arlene LewAllen partnered with the Horwitch family to form Horwitch LewAllen Gallery in the space, which, by 1996, became simply the LewAllen Gallery after the Horwitch family sold their business interests.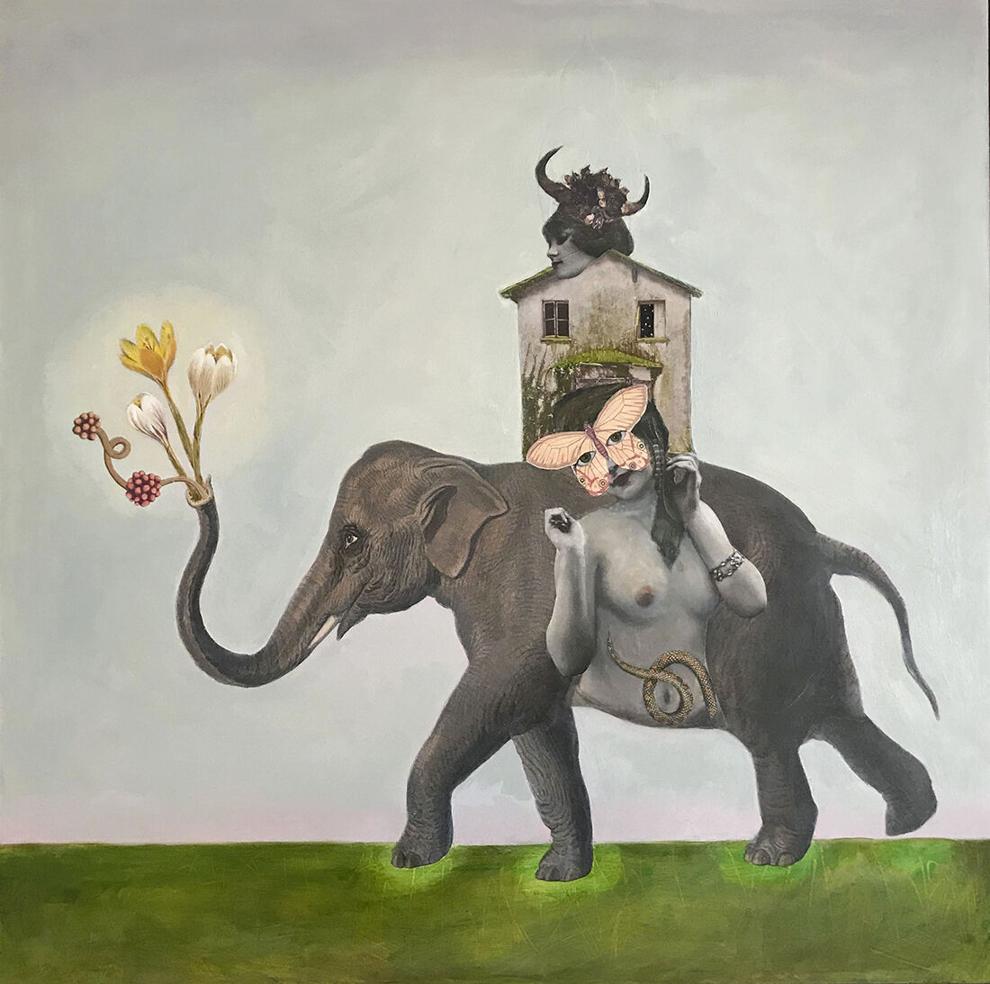 "Being in a space that has that kind of history, I can't help but think it's giving me a little bit of extra energy, a little bit of magnetism, just to be in the aura of those great people."
While running Hecho a Mano, finding a large venue wasn't at the forefront of his mind. But Rose recalled that when Hecho a Mano opened, artist Ben Muñoz, who currently has an exhibit on view at the Canyon Road gallery, asked him, "What's your five-year plan?"
"I generally don't think like that, but at the time I said, 'Well, I think I want to open a bigger gallery," Rose says. "I'd totally forgotten that I'd set that up in my mind as a goal."
But, from time to time, the thought would come back to him, and he'd look into various spaces as they became available. Nothing, he says, checked all the boxes until a former colleague, who was looking for his own space, was contacted by Keith Huey, owner of Huey's Fine Art, which occupied the address before Rose moved in.
"When he got the call from Keith, he wasn't ready to do something and called me in. I was like, 'This ticks all the boxes. It's the right one.'"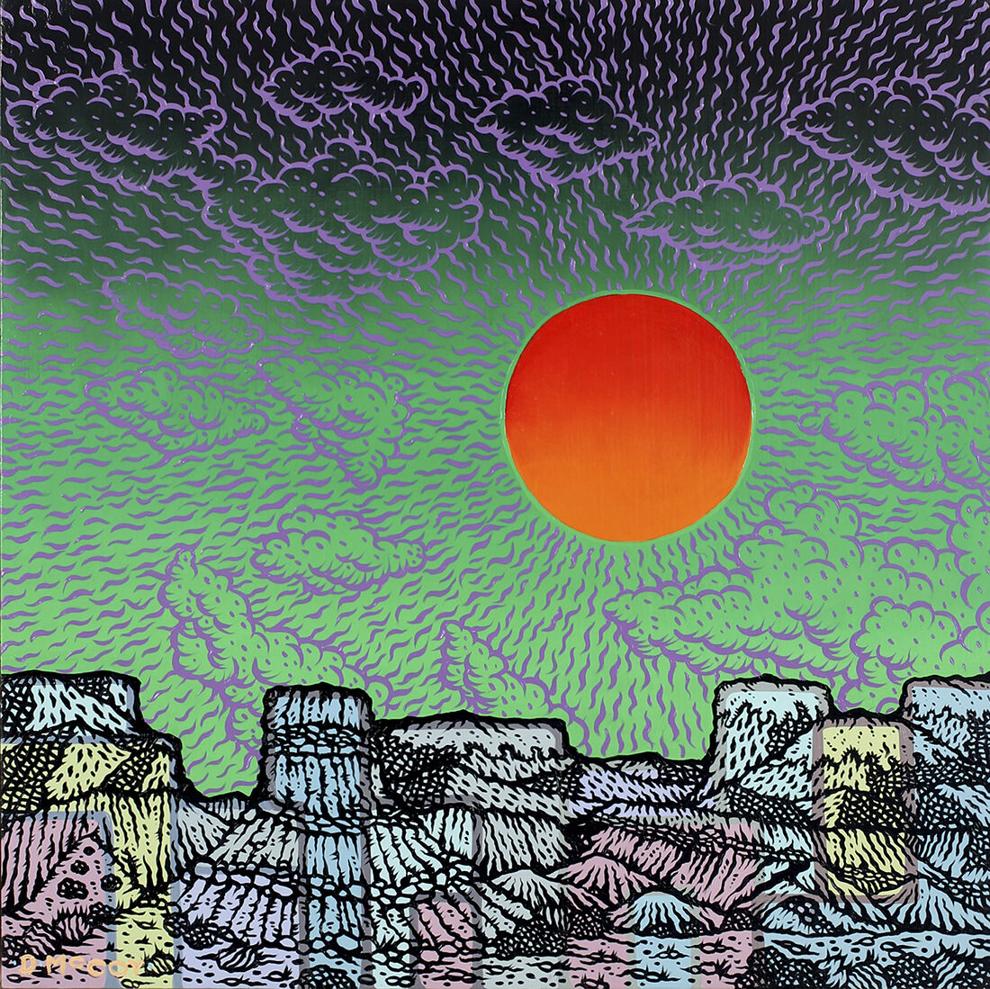 Rose has a full roster of exhibits planned for the coming year, including a show of Roswell-based artist Mikayla Patton's beaded works on handmade paper on May 6; paintings exploring endangered species in New Mexico by Cerrillos-based artist Kat Kinnick on July 1; and drawings of the cosmos by the Oaxaca-based Zapotec artist Jose Angel Santiago on Dec. 2.
With the new gallery, Rose is hoping to establish a business model that's a little bit different from just having works for sale up on the walls and providing a place for artist representation.
"I want to create deeper levels of support for artists," he says. "One of the things we'll be doing is annual profit-sharing with our represented artists, in addition to our regular commissions. I don't know that a lot of galleries do that. The other thing is having somebody on staff, eventually, to work on outside opportunities: grant writing for artists who need money for a project they want to do — having somebody in-house who can help with that and with helping artists to get residencies, stuff like that."
Rose entertained the notion of merging the two spaces into one but opted to keep both as separate locations with varying purviews.
"Keeping Canyon is really important to me as far as having a space that makes work affordable and accessible," he says. "Printmaking is one of those idioms that allows for that, and it's been doing very well. I just came to think that Hecho Gallery would function better as its own space with its own environment."