As the world opens up once more, Santa Fe's galleries and museums follow suit, forging ahead with a full slate of in-person exhibitions for the coming year. These shows, for the most part, offer subject matter that's timely, reflecting social, environmental, and political issues, as well as placing the voices of historically marginalized communities front and center. Here's a peek at some that are right around the corner for the spring and summer seasons.
April 14-May 22
Lake Erie Project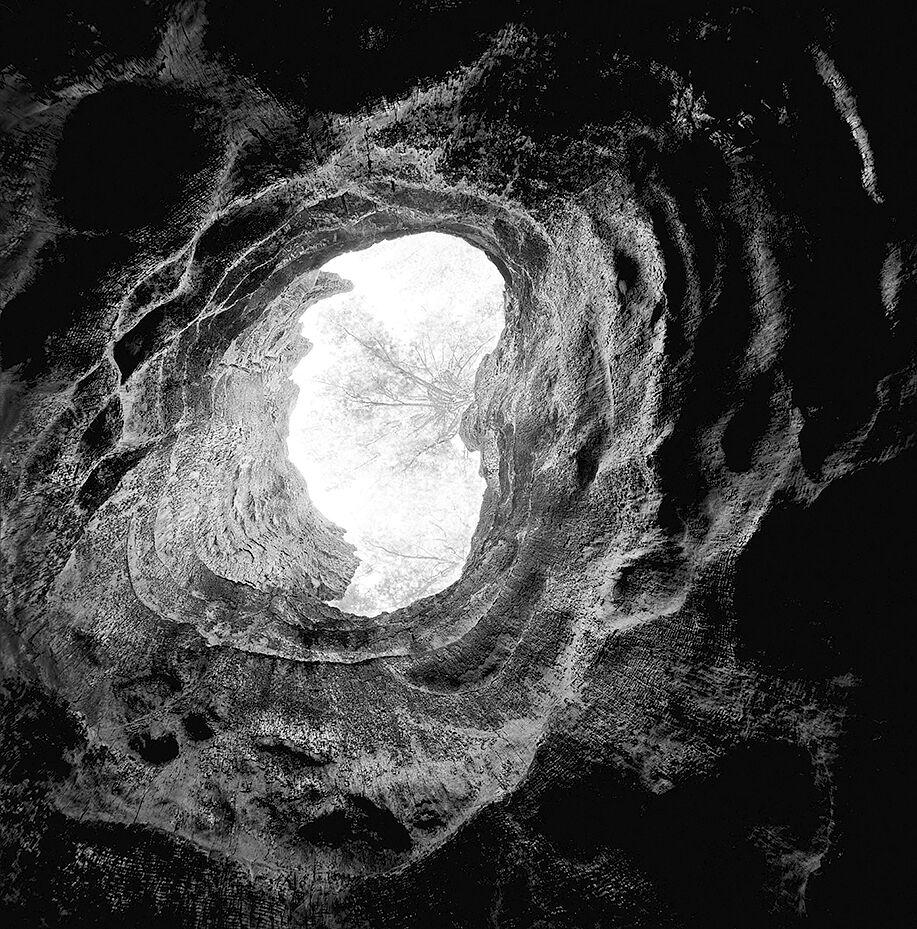 Before retiring from the School of Art at Bowling Green State University in Ohio this year, Associate Professor Emerita Lynn Whitney collaborated with Distinguished Research Professor Emeritus of Biological Sciences George Bullerjahn on a project to raise awareness about underlying changes in the condition of Lake Erie. Whitney's photographic project on Lake Erie combines images she's taken since 2009 and presents them within the the framework of Bullerjahn's scientific knowledge. The photographs present Lake Erie from various perspectives and through the seasons, and the project reflects on the cultural, environmental, and personal realities surrounding the lake. The show opens in advance of Earth Day (April 22) in conjunction with artist Stuart Rome's exhibition Oculus, a series of abstract photographs taken from inside the hollow trunks of living Redwoods. A reception for Whitney's show takes place at 5 p.m. on April 15, followed by an Earth Day reception at 5 p.m. for Rome.
April 15-May 14
Flourish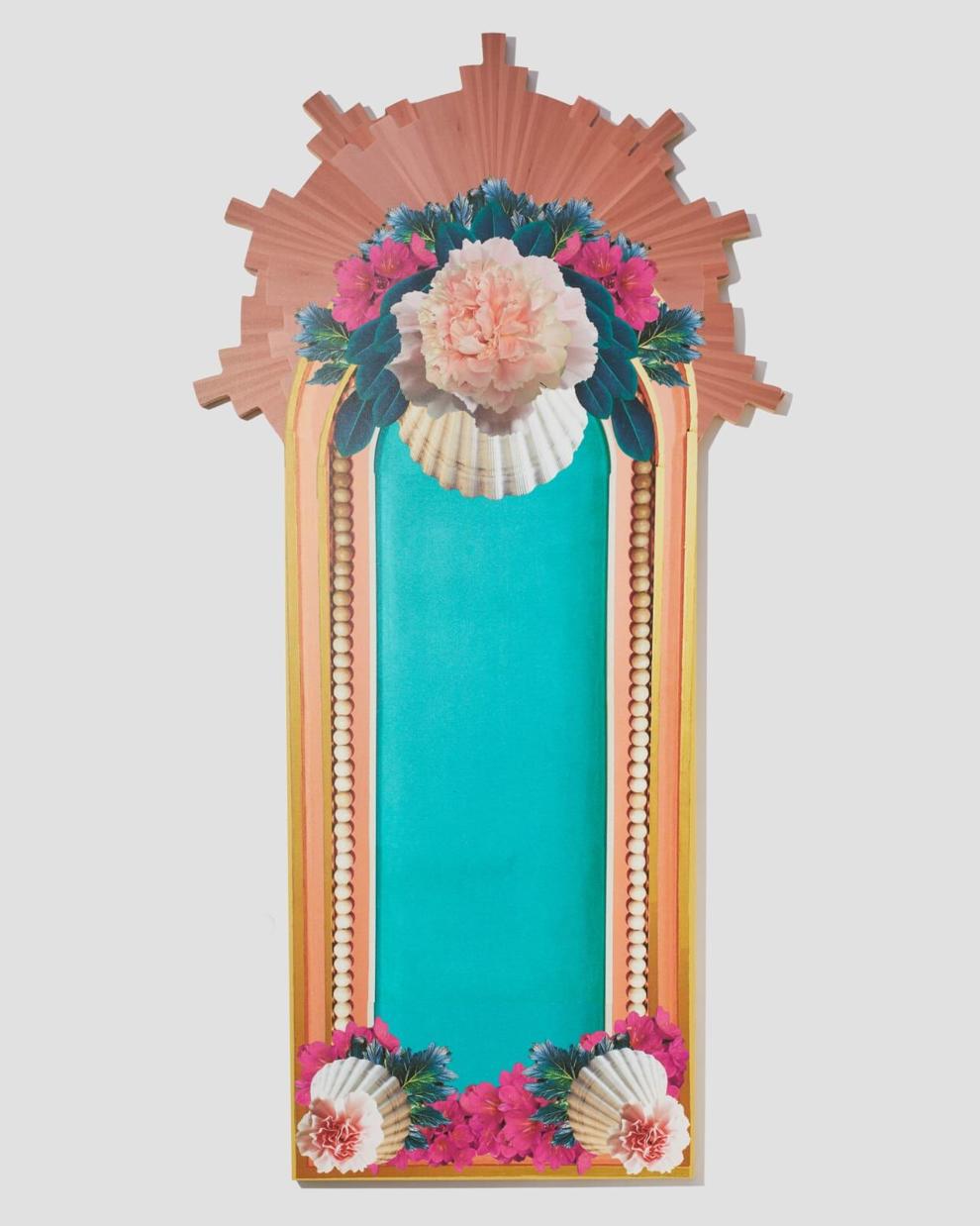 Form & Concept, 435 S. Guadalupe St., 505-780-8312, formandconcept.center
Genderqueer installation and performance artist Niomi "Moss" Fawn's Flourish is a multi-piece altar installed as part of a month-long evolving artist residency. Flourish, Fawn's debut exhibition at Form & Concept, unfolds over a period of weeks to correspond to the pagan celebration of Beltane, the Gaelic May Day festival, in advance of the summer solstice. Programs include an artist talk with Moss and Director Jordan Eddy at noon on April 23, a Beltane Invocation with Moss and The Time Beings at noon on April 30, and a 5 p.m. Gratitude Offering and Closing Ceremony on May 14.
May 6-Sep. 11
Jeffrey Gibson: The Body Electric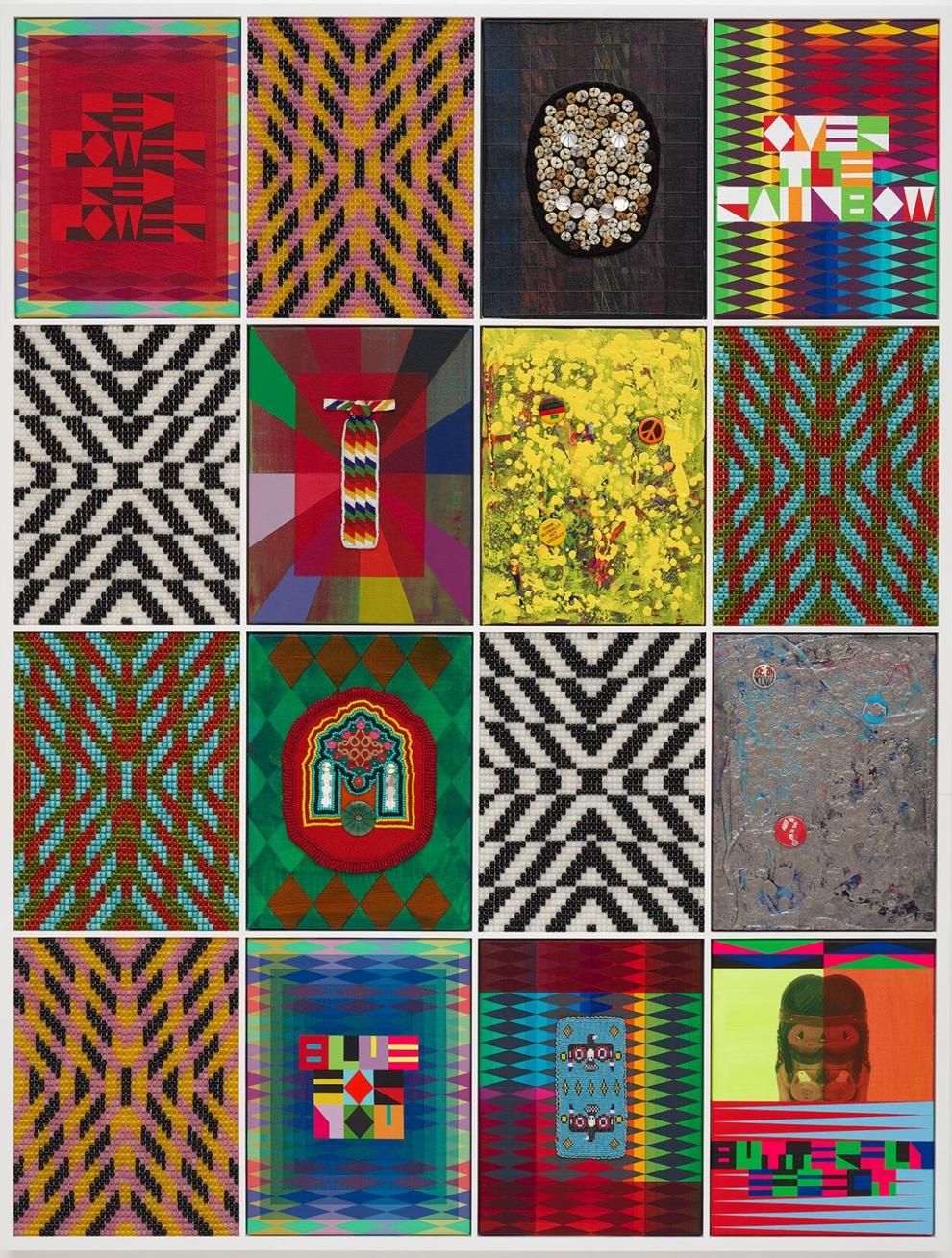 Choctaw-Cherokee artist Jeffrey Gibson's career-spanning solo exhibition of paintings, sculpture, and installation art showcases his hybrid merging of artistic styles, which includes historical and contemporary cultural references. Gibson explores themes of injustice, marginalization, and personal identity through vibrant, multilayered works. The show includes two newly commissioned works, including To Name An Other, a free public performance with video and installation, created in collaboration with Indigenous community members from across New Mexico. The performance will be recorded and included as part of the May exhibition. Admission is free.
May 6-May 22
Mildred Howard: From 1994 to Now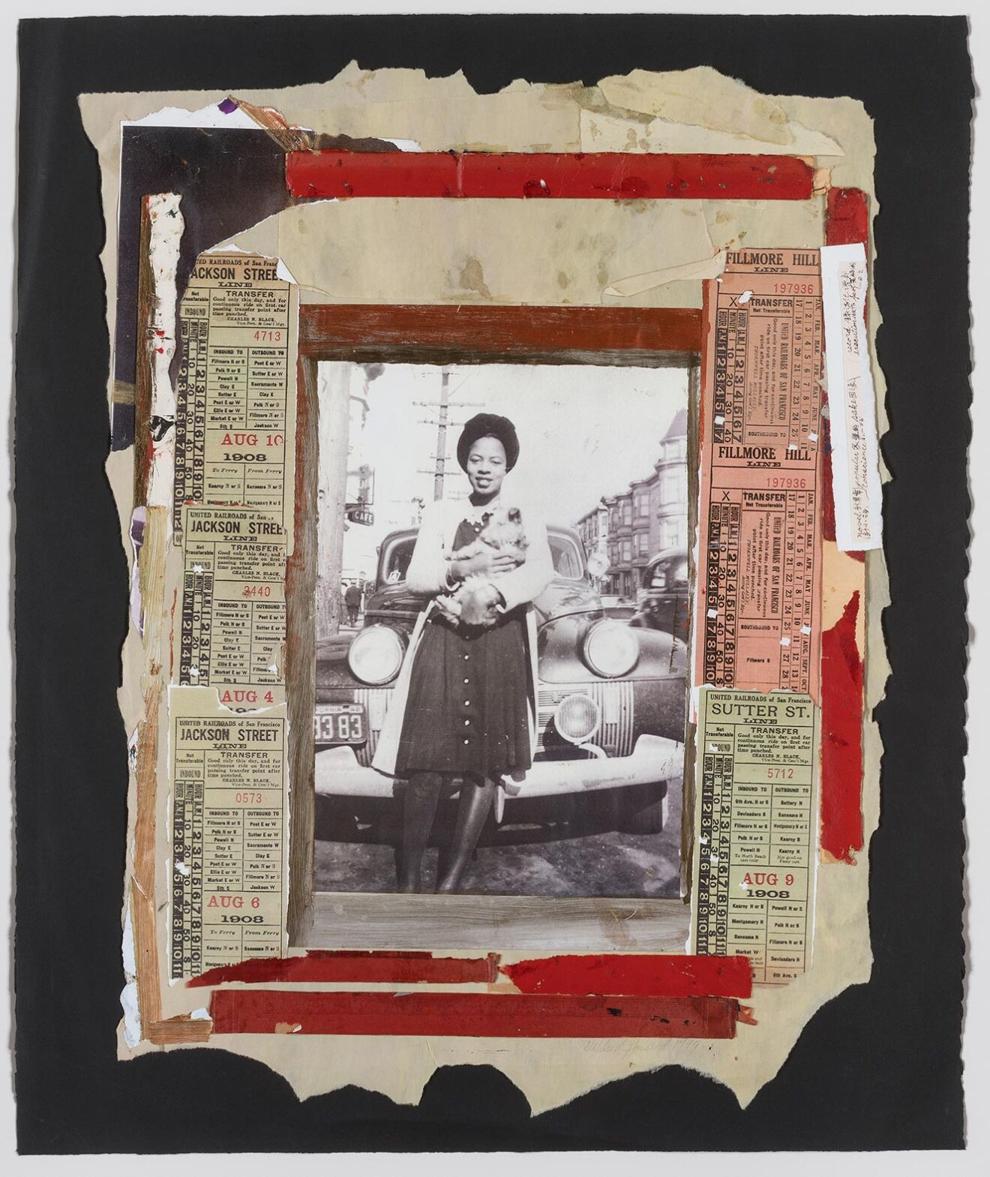 Newly represented at Turner Carroll, influential African American artist Mildred Howard's roots are in Berkeley, California. Known for sculptural installation and mixed-media assemblage, Howard tackles issues of gentrification, history, consciousness, oppression, and equality. The show includes collage, tapestry, printed work, and mixed media sculptural pieces. The exhibition is concurrent with Poetic Justice: Judith F. Baca, Mildred Howard, and Jaune Quick-to-See-Smith, on view by admission ($12) at the New Mexico Museum of Art (107 W. Palace Ave., 505-476-5072, nmartmuseum.org) through June 19.
June 24-July 23
Abecedario de Juárez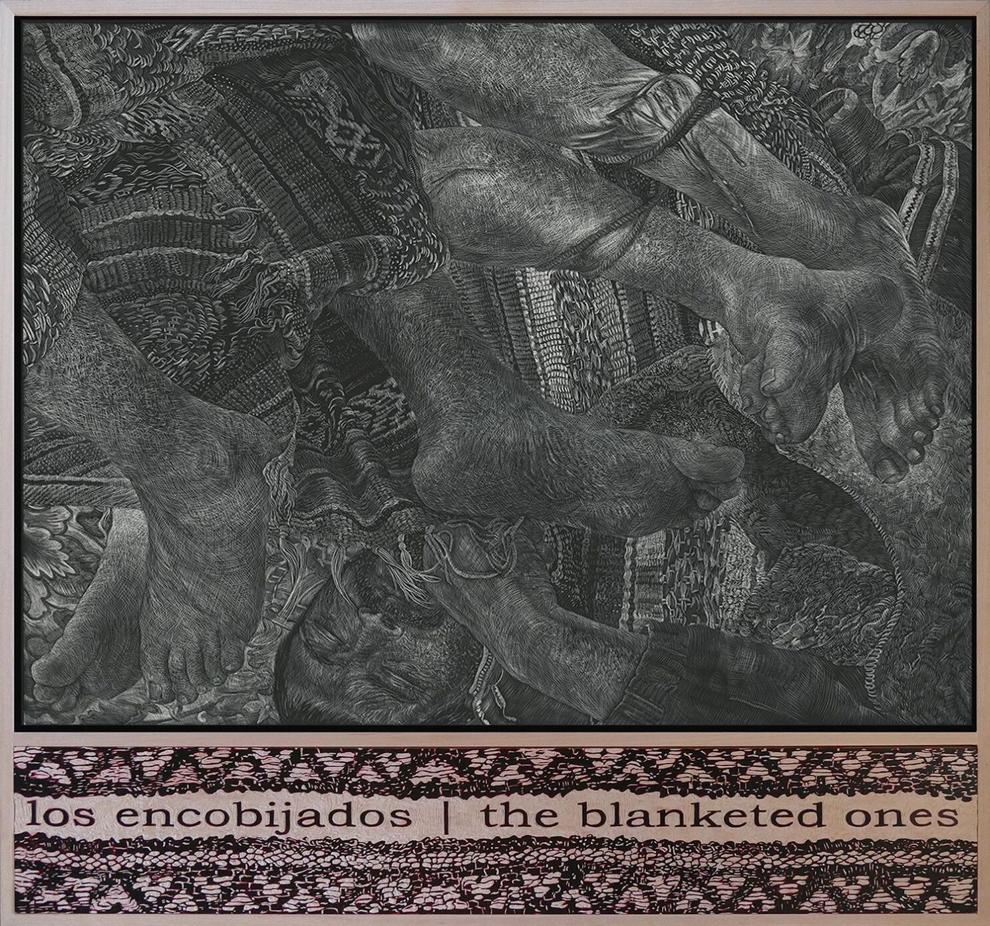 The evocative drawings of Alice Leora Briggs abound in Abecedario de Juárez: An Illustrated Lexicon (University of Texas Press, 264 pages, $35). The book, co-authored by Juilán Cardona and Briggs and featuring 135 of her black-and-white illustrations, presents a glossary of terms to tell their stories in the wake of the city's history of violence. Briggs' work merges classical and contemporary imagery, drawing parallels between timely issues, such as the narcotics violence of Ciudad Juárez, and the art historical past. The show opens with a 5 p.m. reception and includes a book launch and signing.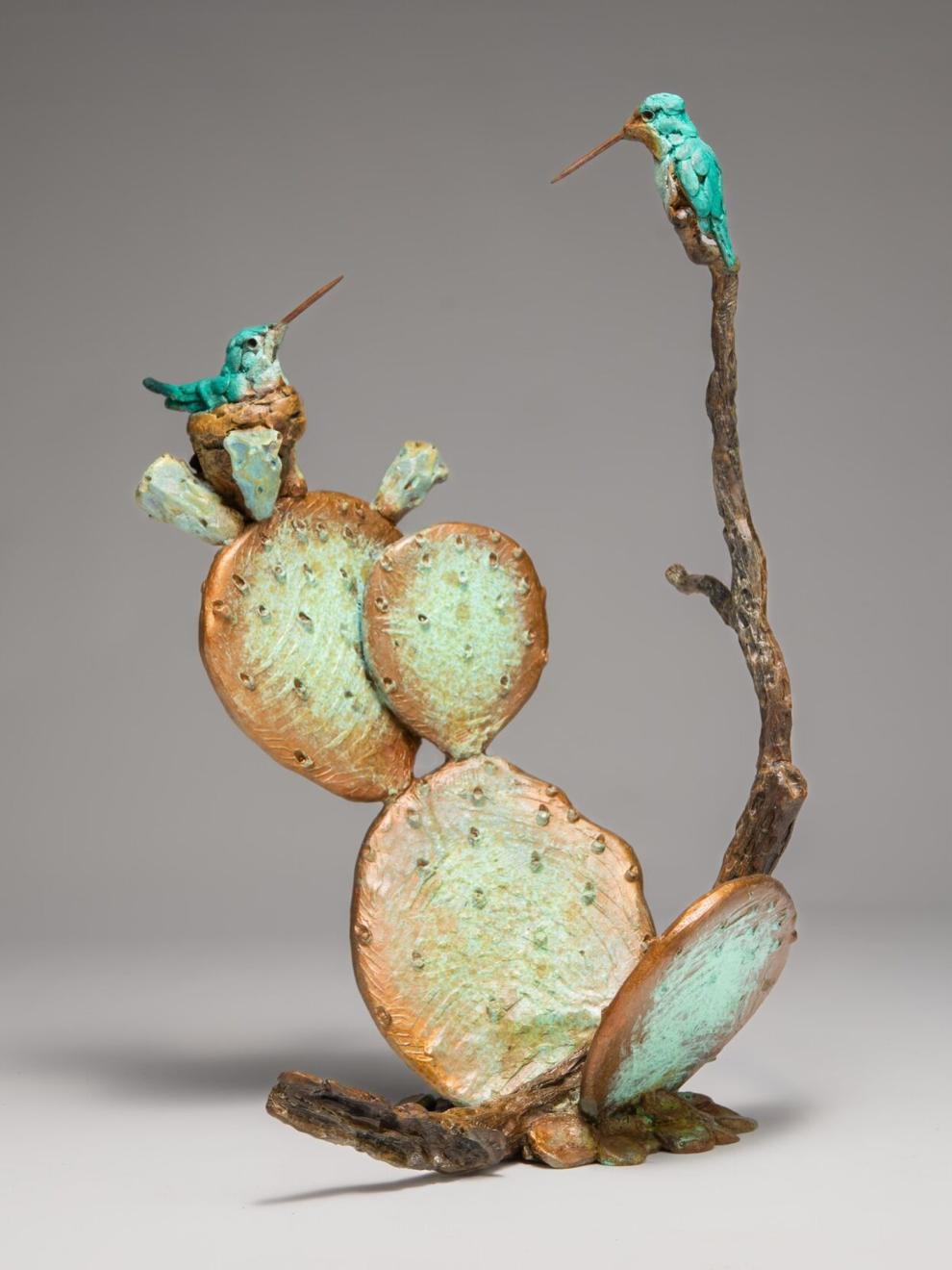 July 2
Grand Opening
Under new ownership, Manitou Galleries rechristens its Canyon Road location to correspond with its sister space, manitougalleries.com, in Scottsdale, Arizona, which represents more than 100 nationally known artists. The opening weekend of Santa Fe's Legacy Gallery includes an exhibition of works by Western artists John Coleman, Martin Grelle, Jerry Jordan, Kim Wiggins, Kyle Polzin, Z.S. Liang, Matt Smith, Jeremy Winborg, and others. The gallery will be hosting a full day of events.
July 30-May 29
Grounded in Clay: The Spirit of Pueblo Pottery
The School for Advanced Research's first exhibition, Grounded in Clay, is a rare instance of curation by the Indigenous communities it represents. The traveling exhibition of more than 100 historic and contemporary works in clay, honors the authoritative voice of the Pueblo Pottery Collective, a 60-member group representing 21 tribal communities, and draws from community-based knowledge and personal experience to elucidate meaning and understanding in Pueblo pottery. The works were drawn from the collections the Indian Arts Research Center at SAR and the Vilcek Foundation of New York and will be on view at the Museum of Indian Arts & Culture, which occupies historic Tewa lands. It will travel nationally in 2023. The unique curatorial approach confronts academic narratives of Native life and offers an experience-based Indigenous perspective on culture. The works date from pre-contact to the present day.