PECOS WILDERNESS — When Hannes Ladas hits Northern New Mexico's hiking trails, he likes to go out alone with his dogs in search of the most secluded, most beautiful locations he can find.
"I always say, lots of people have therapy. I go into the woods; that's my therapy," said the German-born marketing associate and 22-year Santa Fe resident.
Ladas spent a few days in June in the woods of the Pecos Wilderness, doing his part to make sure other hikers have a clear path to finding their own spaces of solitude. Joining a backcountry trail crew organized by the New Mexico Volunteers for the Outdoors, he performed strenuous work alongside eight other members to help improve a three-quarter mile stretch of Winsor Trail near Puerto Nambé that project organizers learned hadn't been maintained since the 1980s.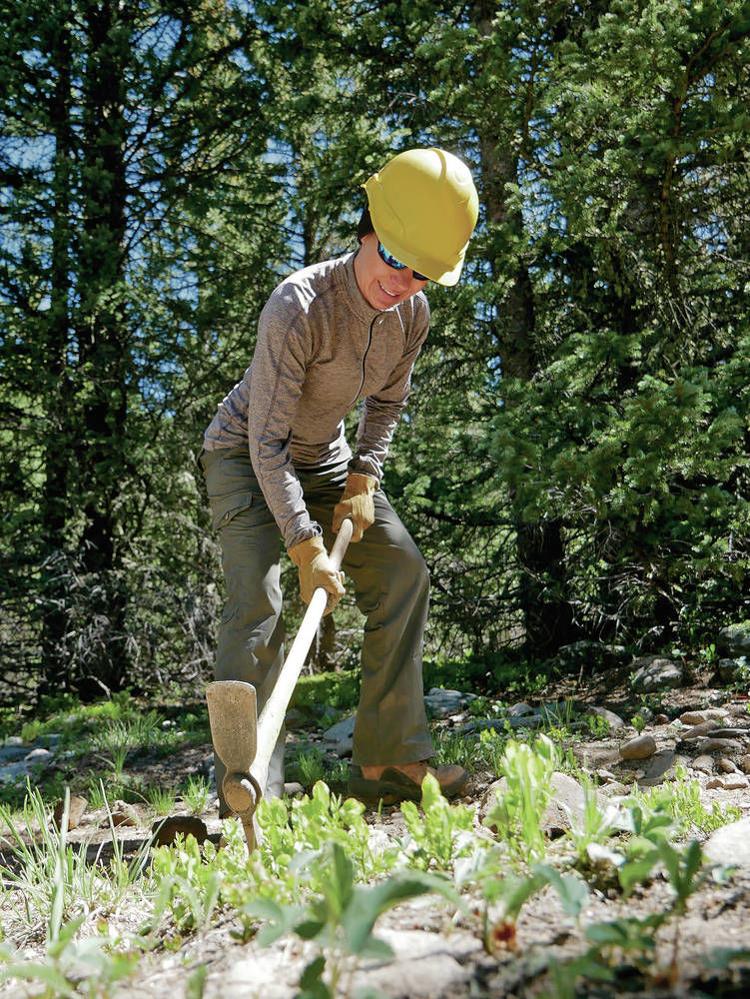 Since most state and federal agencies have little to no budget for trail maintenance, volunteers like Ladas are essential to the health of New Mexico's trail systems.
Jennifer Sublett is a multidistrict volunteer coordinator with Santa Fe National Forest who has more than 500 miles of trails under her jurisdiction. Aside from support from a few grant-funded crews like the Rocky Mountain Youth Corps, it is volunteer groups that handle the majority of trail maintenance.
"It's all volunteers and it has been since I got here in about 2010," Sublett said. "Our volunteers are vital to the survival of the trails program and the sustainability of it."
Sublett said she coordinates with about 20 organizations each year to tackle projects in the forest. Volunteers for the Outdoors is one of the largest, and Sublett is not alone in utilizing its services — ranging from trail building to removing invasive species to cutting down hazardous trees.
The nonprofit takes on projects across the state and has collaborated with a variety of agencies, including the National Park Service, Bureau of Land Management and New Mexico State Parks.
Mike Timmer, a Volunteers for the Outdoors board member, led the Puerto Nambé maintenance project on Winsor Trail. The crew improved water drainage to prevent erosion, better defined the trail and removed hazardous rocks jutting out from the path.
He felt the section was far past due for a checkup.
"I would say that a trail should be visited and maintained at least every five years," said Timmer, a hydrologist from Placitas. "This section of the trail, from what I understand, hasn't been maintained since about 1985. It's because of agency budgets. There's just not enough money going to the agencies for this kind of work."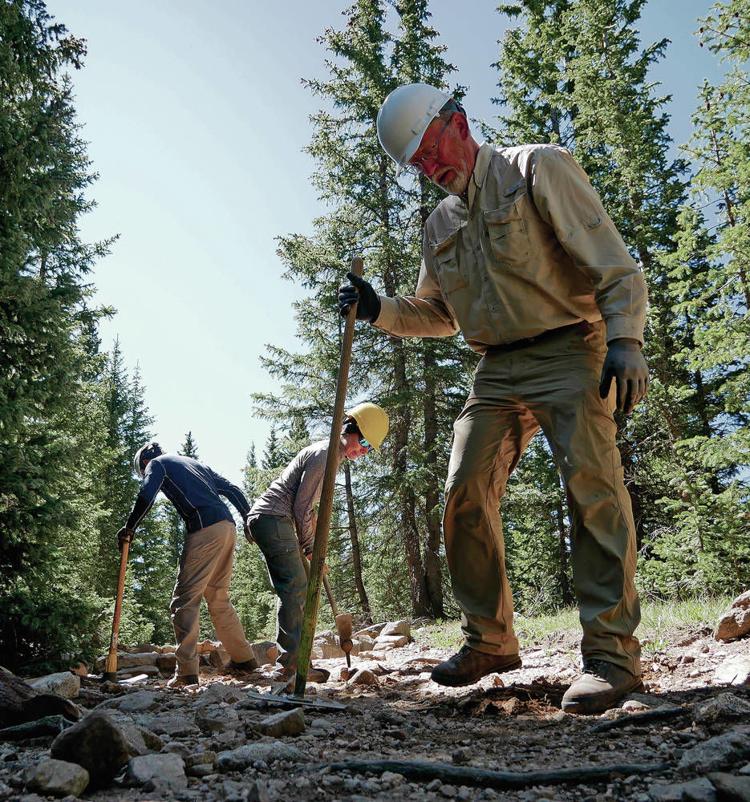 Carson National Forest does have the funds to staff a seasonal trails crew of seven. Craig Saum, a trails and wilderness project manager, says it's a huge advantage to be able to develop and mentor an in-house staff over time. But that luxury is constantly at risk.
"It seems like every year there is some discussion about that money going away," Saum said.
Though Carson doesn't rely solely on volunteer organizations, Saum said their contributions are still "enormously important" and help double his team's productivity.
He's found that they will do anything to help, including an instance in late-June when members of Volunteers for the Outdoors assisted Saum's crew on an evacuation of a badly injured hiker in the Columbine-Hondo Wilderness.
"It really goes to show you what kind of people they are when after a long day doing trail maintenance, they followed us up another trail to support an evacuation," he said.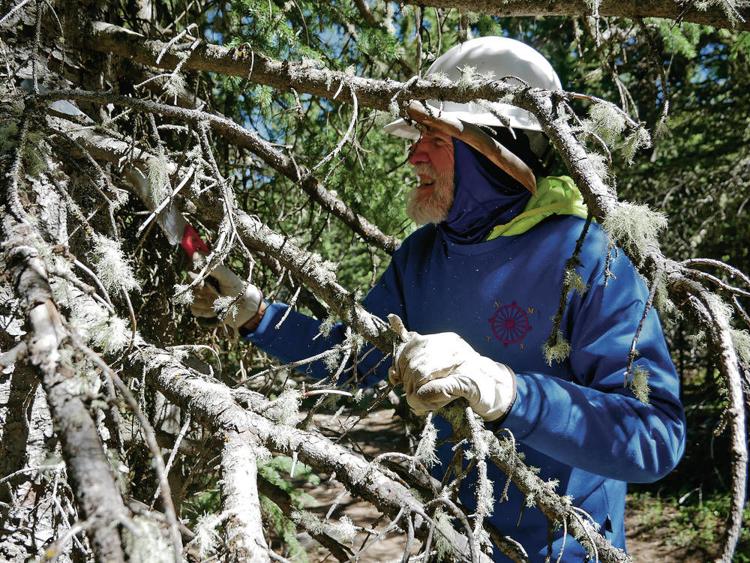 Volunteers for the Outdoors had 142 volunteers last year, with about 35 percent contributing to multiple projects, said vice chairwoman Jenny Blackmore. She added the group welcomes and provides training for volunteers of all experience levels.
With no expectation of funding for trail maintenance in her jurisdiction in the near future, Santa Fe National Forest's Sublett said volunteers will have to continue to lead the way. It's up to outdoor enthusiasts, she added, to pitch in and care for the lands they love.
"Even if we did have funding for trail crews, I think the Forest Service has learned that it's still very important to have partnerships and volunteers be involved," Sublett said.
"It's land stewardship, and to give people an opportunity to take care of it, they have an ownership and appreciation for it.
"It takes a village to run your public lands, it really does."