Candy and Jared Purcell seemed in a state of bliss while descending switchbacks on a Monday morning in late July after spending the weekend camping at Trampas Lakes. Nine-month-old Olin, riding comfortably in a carrier on Candy's back, had his eyes opened wide, soaking in the grandeur while cooing contently.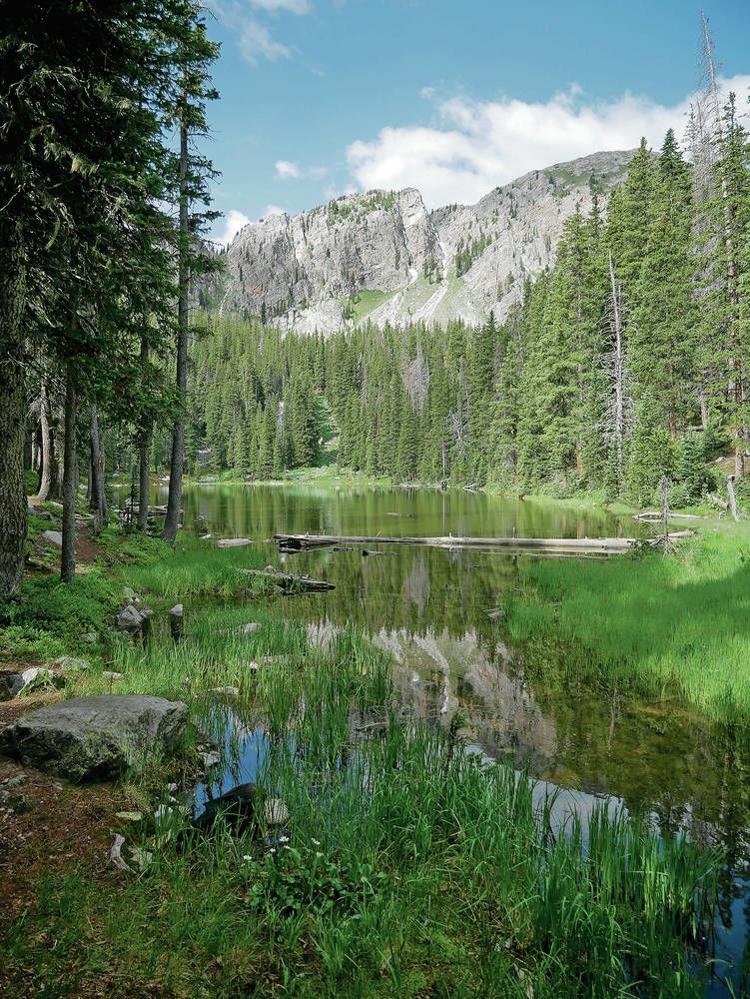 I was making my way up the trail, following the cascading Río de las Trampas through a lush forest cradled between two mountain ridges. About 4 miles into a 6-mile trek to the lakes, my face probably reflected a childlike awe similar to Olin's.
Sharing in the euphoria on a crisp, cool morning at 10,000-plus feet in elevation, we stopped to chat. I had to ask the Purcells if they were as dazzled by the trail as I was, though I could already see the answer in their eyes.
"This is my first time hiking a big backpack trip in this area and I've been mesmerized the whole entire way," said Candy, who lives in Santa Fe. "It just gets better and better."
From what I had read about the hike, I expected to be stunned by its beauty before I arrived at the trailhead, which is located at the end of a dirt road (Forest Road 207) off N.M. 76, about 10 miles southeast of the unincorporated town of Trampas in Carson National Forest.
Still, I was caught off guard by the surprises it had in store.
Trampas Lakes Trail begins at an elevation of nearly 9,000 feet and gradually ascends to 11,400 feet to a cirque where the lakes lie beneath the majestic Truchas Peaks complex. The forest along the trail contains ponderosa pine, aspen and a variety of spruce and fir trees.
The dense undergrowth is filled with wildflowers of all colors — pink wild geraniums, violet bluebells, scarlet indian paintbrush, brilliant white and purple columbine. Ferns grow near Rio de las Trampas, which cascades alongside the trail over moss-covered boulders and submerged logs.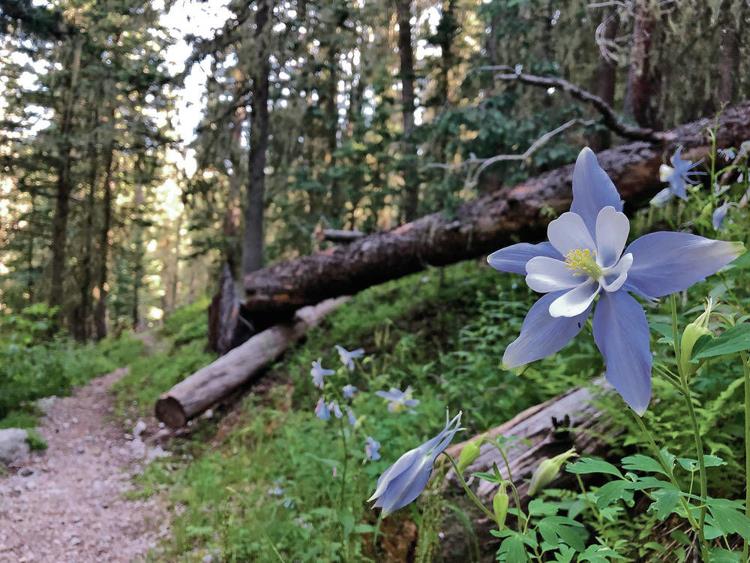 I met Danielle Wantuck and Jesse Hartlein, both veterinarians who recently moved to Albuquerque, as they were hiking around the lakes with their dog. They said hiking the trail was like being transported to another land.
"We were like, 'We feel like we're in the Pacific Northwest, minus maybe the rain,' " Wantuck said less than two hours before thunder echoed through the canyon and a steady rain began.
This northern portion of the Pecos Wilderness is much more dense than what I've grown used to hiking farther south in the Pecos along Winsor Trail near Santa Fe. Paul Schilke, recreation and land staff officer for the Camino Real Ranger District, said this is because the canyon the trail climbs through is situated on a north-facing slope. North-facing slopes receive less direct sunlight than south-facing slopes. The shading producers cooler temperatures, so the snowpack is retained longer and results in a wetter ecosystem.
After hiking up the switchbacks between two mountain ridges, the forest parts to reveal a still lake encircled by pines that reflects the towering sheer peaks that loom ahead. Just to the east through a thicket of trees is another lake, equally gorgeous from every angle. A third lake, Hidden Lake, is within a mile's hike to the northwest.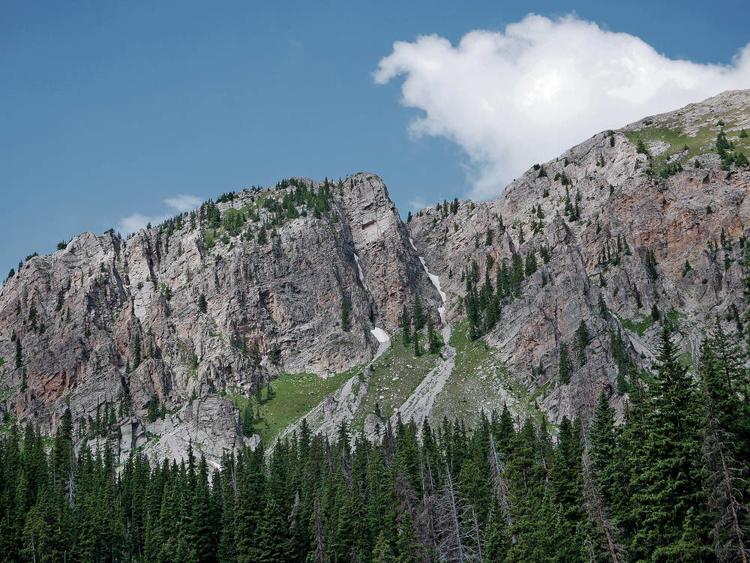 There are several campsites all around the lakes, allowing backpackers to seize their own slice of tranquility. To the Purcells, trails don't get much better than this. "I would definitely think this is one of the best I've witnessed in New Mexico, and even Colorado, because if this was in Colorado, you would have hundreds of people here," Jared Purcell said.
Hartlein moved to Albuquerque from Colorado within the past couple months. Trampas Lakes Trail was his first hiking trip as a New Mexican resident.
Enamored by the forest, wildflowers, peaks, streams and lakes, he was making plans to return before he even left.
"It's the most beautiful hike I've seen in New Mexico so far," Hartlein said. "I will definitely be back up here on a backpacking trip to spend some more time up here. A couple hours isn't enough."