LINCOLN NATIONAL FOREST — Nick Forman has never seen a cougar in the New Mexico wild, but it's still part of his job to make sure the large cats are counted.
Forman, the carnivore and small mammal program manager at the New Mexico Department of Game and Fish, stands on a slightly pitched, grassy basin with steep hills on either side. In the distance, the San Andres and Organ Mountain ranges rise, tinged blue in the sunlight. And over a surrounding hill is White Sands National Monument, stretching over the horizon like a massive, fluffy cloud.
In this remote outpost of Southern New Mexico — outside the village of Cloudcroft and accessible only by braving a rock-filled road followed by a roughly two-mile hike — Forman removes the memory cards from two trail cameras designed to capture images of cougars by picking up movement.
Going through the thousands of images to find cougars takes time — as other animals and vegetation can set off the cameras — and is just one of a host of challenges the state faces in counting cougars, Forman said.
The big cat is secretive, has a large range of movement and often doesn't live close to its kind.
"Quite often, people think because they haven't seen the hard evidence, they're not there," Forman said of the animal's reclusiveness. "But with a lot of these animals, they're out there, and you just wouldn't even know how close they are."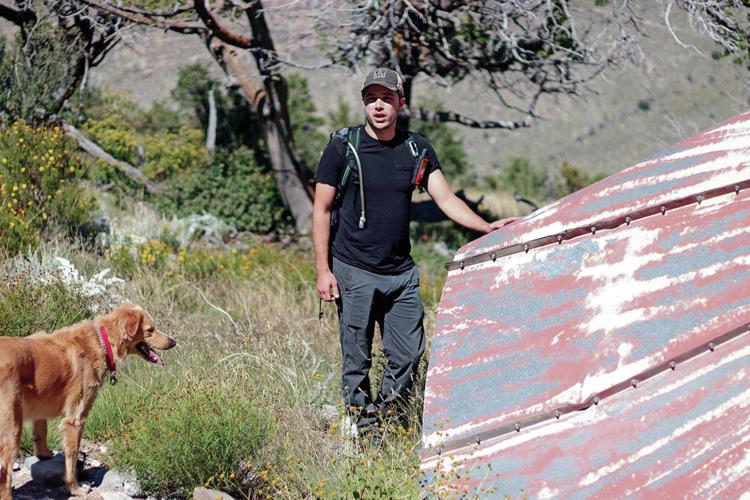 While this secretiveness means cougar population numbers are not exact, progress is being made. Forman said recent technology and mathematical models have allowed the state to more accurately and precisely estimate the animal's population.
Having an accurate count is important because it informs Game and Fish's quota on hunting and trapping of cougars. According to department rules, the quota is 17 percent of the population, and fewer than half the kills can be females.
The 2019 quota is 740, according to state rules. In the past year, 409 cougars were killed. The new proposed quota for the next five years is a decrease to 580.
New Mexico rules for hunting and fishing are reviewed every four years and are required to go through a process of public input and approval by the State Game Commission. It will make a decision on the new rule, with the smaller quota, at a commission meeting Nov. 21. If approved, the rule would go into effect next April.
Given the importance of an accurate count, the state is touting a recent model spearheaded by former Game and Fish Carnivore Program Manager Sean Murphy, which it says has offered more dependable numbers on cougars.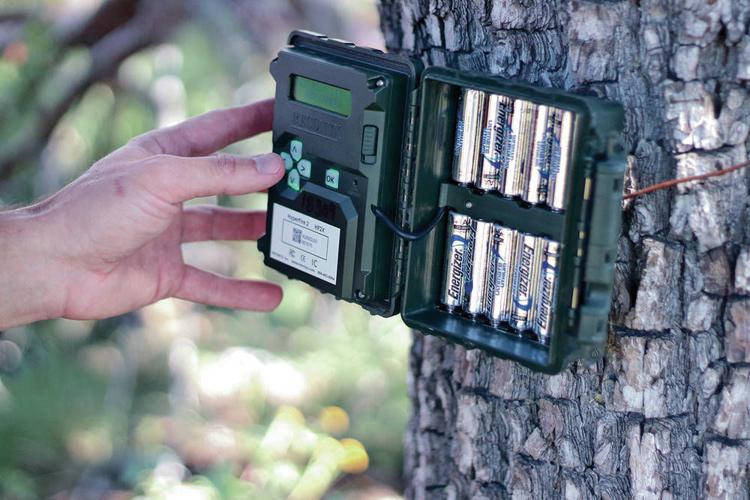 In 2017, Murphy and the state studied the cougar population in an area centered on the Jemez Mountains. A 6,000 square-mile stretch that extended from Albuquerque to east of Santa Fe and north of Abiquiú was studied. The area was the largest in which cougar population size and density have ever been estimated, Murphy said.
He said the study involved capturing 16 cougars and attaching GPS collaring devices, and each animal was identified by sex. The state then put cameras in the study area to take pictures, which also allowed data to be collected on cougars that hadn't been collared.
The data was put through a mathematical model called spatial mark-resight, which used information about the times and geographic locations of cougar sightings — collared and uncollared — by the cameras over four months to estimate population density, size, sex ratio and home range areas. The model estimated 129 cougars in that area.
Murphy said the results were "among the most precise estimates of mountain lion density and abundance that have ever been produced for any mountain lion population anywhere in North or South America."
In the past, cougar counting methods included DNA-testing of scat or treeing the animals using hounds and then shooting them with a tranquilizer dart to capture a tissue sample. The darting method involves a large time commitment, Murphy said.
"If you can imagine, it takes a long time to physically go out and tree mountain lions over and over and over and collect those tissue samples," he said.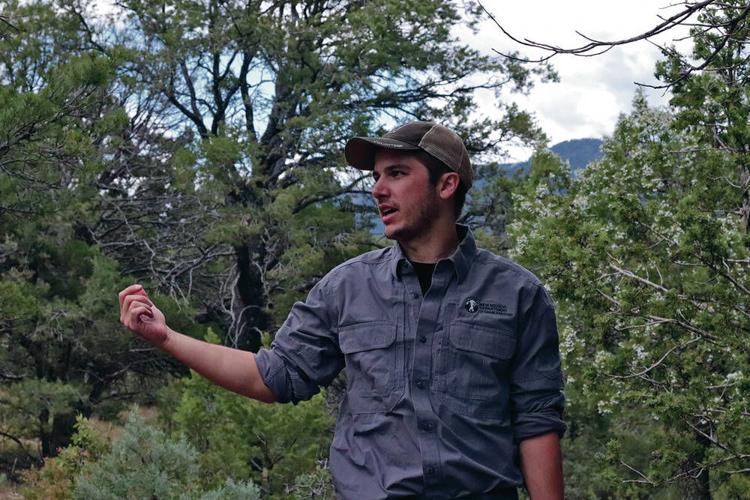 He added New Mexico isn't optimal for scat collection. "[New Mexico] has really high UV [ultraviolet] radiation, so that can significantly degrade scat samples to the point where you can go out and collect a scat sample that has no DNA in it," Murphy said.
Forman praised Murphy's method, saying the model has cut down the margin of error in estimating the cougar population.
"These models really shrink down uncertainties and make our estimates more accurate and more precise," Forman said.
James Cain — assistant unit leader for the New Mexico Cooperative Fish and Wildlife Research Unit — also sees it as a step forward. Still, Cain said there are challenges that remain to gathering data on the animal, even when using Murphy's method.
"You still got to go out and you got to catch the cats," Cain said. "You have to put collars on them, they need to live long enough and be active within the camera grids, you got to set up the camera grids, monitor the cameras and make sure they're functioning properly."
Chris Smith, Southern Rockies wildlife advocate at WildEarth Guardians, agreed the model represents progress. But he said WildEarth Guardians, a Santa Fe-based environmental group, is opposed to hunting and trapping of cougars, even if the data that sets the quota is from a more accurate study.
"Hunting mountain lions, whether it's being driven by good methodology and data or otherwise, is essentially trophy hunting," Smith said.
Cougars are not a large threat to humans as attacks are rare (just over 100 documented in North America in the past century, the majority of them nonfatal). The predators are more likely to prey on livestock. Last year, Game and Fish reported 25 cougars were killed in response to livestock attacks.
Citing such incidents, Caren Cowan, executive director of the New Mexico Cattle Growers' Association, criticized the new proposal to lower the quota for cougars.
"Mountain lions are a problem," said Cowan, who had not heard of Murphy's method. "And that's best exemplified by mountain lions going close to towns and that sort of thing. They're too many of them out there."
After the success of the Jemez Mountain study, the state is using Murphy's method to count the cougar population in other areas, Forman said. In an effort that started last November and will go through November 2020, the department is surveying the animal in Southern New Mexico.
Currently, Forman said the department believes there are between 3,000 to 4,000 cougars in New Mexico, which he said Game and Fish considers a "sustainable population."
Forman said the majority of New Mexicans care about maintaining healthy wildlife populations. He said when it comes to cougars and other animals, the state does counts to ensure these species will continue to be part of New Mexico's landscape.
"We keep monitoring the population to make sure that we keep our finger on the pulse of the populations," Forman said, "and [to ensure] … that we're going to continue to sustain wildlife populations for the future."