Atop Santa Fe Baldy, Bruce Gillen reclined against a pile of rocks, listening to the sound of wind whipping across the peak.
As Gillen looked out at layers of mountains stretched across the vast horizon, he took a deep breath. And for just a moment, he said he felt like the only person in the world.
With Independence Day on the horizon, here are four trails within 60 miles of Santa Fe where hikers can escape the high desert heat.
It's an emotion a lot of people have while outdoors in New Mexico, where trails and parks, rivers and mountainsides remain somewhat sheltered from overuse and abuse. But with the state's increased focus on promoting outdoor tourism, people such as Gillen say it's increasingly important to protect the state's natural spaces from being inundated.
"It's important that places don't get overrun," said Gillen, an Edgewood resident since the 1990s. "We start to wreck it. … There's a lack of consciousness from people on what it takes to sustain these beautiful places."
Finding that balance, users and officials agree, won't be snap-of-the-fingers easy — in part because nearby, outdoors-centric states are experiencing a boom bordering on overload. In 2018, the National Park Service reported more than 318 million visitors. Such visitor headcounts have resulted in vandalism on protected monuments, defecation near precious water sources and congestion on trails.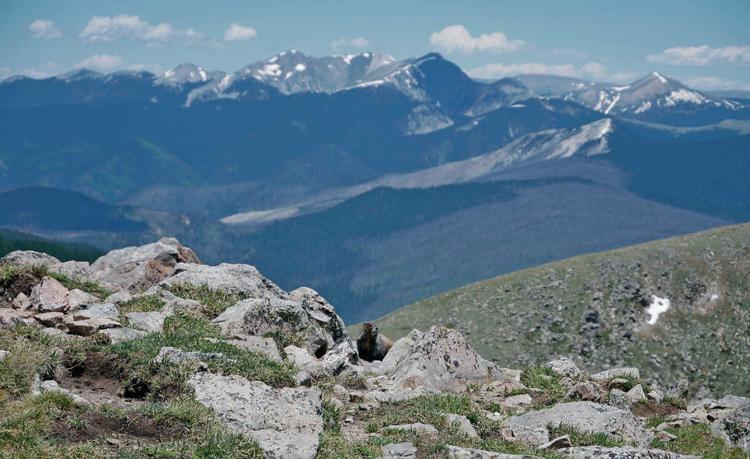 At the same time, the economic benefits are undeniable, including for New Mexico: The Outdoor Industry Association reports the state's outdoors produces $9.9 billion in consumer spending and $623 million in state and local tax revenue.
In April, Gov. Michelle Lujan Grisham signed a bill to implement an Outdoor Recreation Division within the state's Economic Development Department. The new office will support outdoors-related businesses and activities, as well as improve roads and trails used for recreation.
Other states, including neighboring Colorado and Utah, have experienced the ups and downs that come with increased outdoors tourism. And there are signals that some of those same problems are beginning to arise in New Mexico as well.
At Bandelier National Monument near Los Alamos, annual visitation tends to hover around 200,000, said Joanie Budzileni, the monument's chief of interpretation and visitor services. Despite long lines for restrooms and some congestion on the main loop trail, the number, she said, is "a healthy capacity."
Moving forward, however, "we're going to have to address [growth]," she said, noting the canyon lacks room for parking lot expansion and there are limitations on construction for the visitor center, which is a historic building.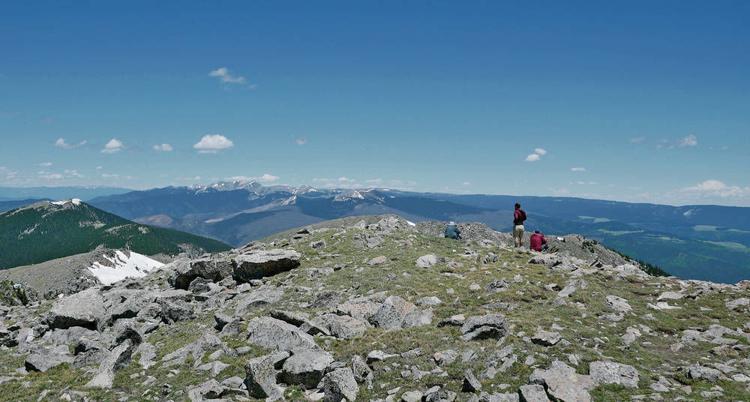 "Right now, we ask, 'How much more can we take?' " Budzelini said.
For now, she said, shuttle buses assist with parking issues and locals are encouraged to visit during the winter season so they don't have to compete with summer crowds.
Meanwhile, at Kasha-Katuwe Tent Rocks National Monument, the Bureau of Land Management website warns of wait times of up to 90 minutes for parking. Even in relatively unknown places like the tiny northeastern New Mexico town of Roy, a surge of climbers have flocked to what Climbing Magazine has dubbed "America's Great Bouldering Destination."
While overcrowding is generally rare in New Mexico, Bureau of Land Management spokeswoman Cathy Garber admits "the term 'love to death' is an issue for a lot of public spaces."
She said she hopes the sentiment doesn't become a reality here.
Still, many locals say they aren't too concerned.
Robin Abeles, who grew up in Santa Fe, said he's only seen positive changes in the outdoors scene.
"The access to trails has just blown up," the 41-year-old mountain biker raved, noting the Dale Ball Trails, for example, did not exist when he was a kid.
While Abeles admits "[overcrowding] is becoming a problem in a lot of places, for sure," he said the best way to avoid congestion is a continued commitment to expanding trails and providing entry to more undeveloped areas.
James Bond, also a mountain biker in Santa Fe, said that while he's noticed an increase of cyclists and hikers over the years, he's never had problems with parking and usually finds solitude.
"Even if it does get crowded," he said, "that's a positive sign that more people are getting outside … as long as it's not abused and is maintained."
"In my opinion," he added, "the more the state advocates for these places, the better."
The state Tourism Department says it plans to produce a collaborative, comprehensive outdoors tourism program by the end of this year — and perhaps as early as this month — but hasn't outlined specific measures.
As for the Outdoor Recreation Division, spokesman Bruce Krasnow said the first goal will be to assess the Outdoor Industry Association's data and provide state-created inventory once a director is selected.
According to a preliminary proposal created by economic planner Peter Mitchell, the division will host regional listening sessions with public and private stakeholders and identify ways to allocate resources and minimize risks. Long-term plans could include developing transportation strategies for high-use, high-risk areas and transforming single- or two-season areas into year-round destinations.
Bjorn Fredrickson, a regional National Forest Service employee, said his department has been working with various federal and local agencies on a project titled the Greater Santa Fe Recreation Collaborative, which prioritizes outdoor users' feedback. The goal of the project, he said, is to "ensure high quality experiences while also accommodating high use of public lands."
"New Mexico is a huge diverse state, and even in these places that have potential to become notable tourist destinations … there's a lot of room to roam," said Fredrickson. "Part of my job is to protect opportunities for solitude."