With Independence Day on the horizon, here are four trails within 60 miles of Santa Fe where hikers can escape the high desert heat.
A go-to hike for locals, Atalaya is among the most popular trails in the area thanks to its close proximity and dramatic views. A 1,774-foot climb takes hikers through piñons and junipers up into Douglas fir and ponderosa pines. At 9,121 feet, the summit provides a sprawling view of Santa Fe as well as the Sandia, Ortiz and Jemez mountain ranges. 
Distance: 5.8 miles, out and back
Location: Trailhead at St. John's College in Santa Fe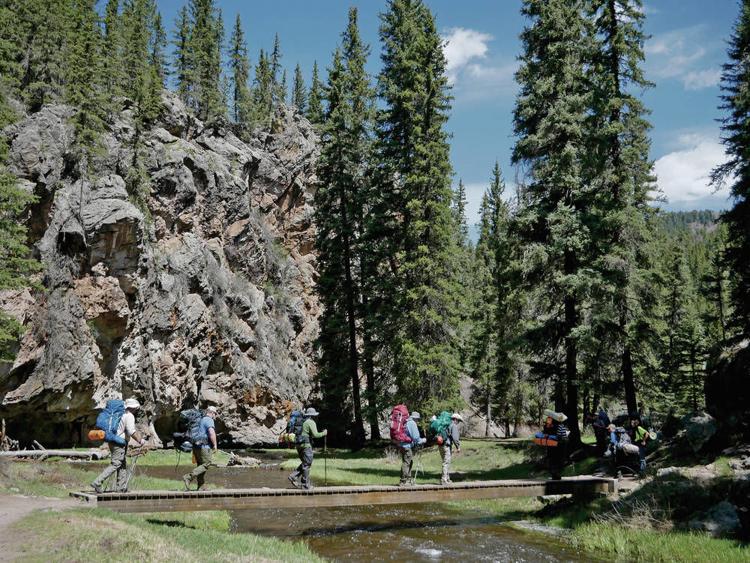 A slice of paradise at 8,400 feet in the Jemez Mountains, the trail winds its way along the East Fork of the Jemez River through a lush, rocky canyon and offers picturesque views from start to finish. Several foot bridges span the river along the relaxing stroll that passes through meadows of tall grasses and wildflowers. With little change in elevation and ample opportunities to take a dip in shallow waters, it's a popular hike for families.
Distance: 3.2 miles, out and back
Location: 19.5 miles west of Los Alamos on N.M. 4
The Pecos Wilderness unfurls its splendor with this challenging and breathtaking hike to a pristine alpine lake. After an immediate climb up Winsor Trail to the Pecos Wilderness boundary, the trail levels out through aspen and pine trees until reaching Rio Nambé. There are three steep climbs from here as the trail hugs the cascading stream. The first two lead to boggy meadows with views of the surrounding peaks. Nambé Lake greets hikers at the top of the final climb, as do marmots and pikas that chirp from their rocky perches.
Distance: 6.4 miles, out and back
Location: Winsor Trail begins at the end of Hyde Park Road at the Santa Fe ski basin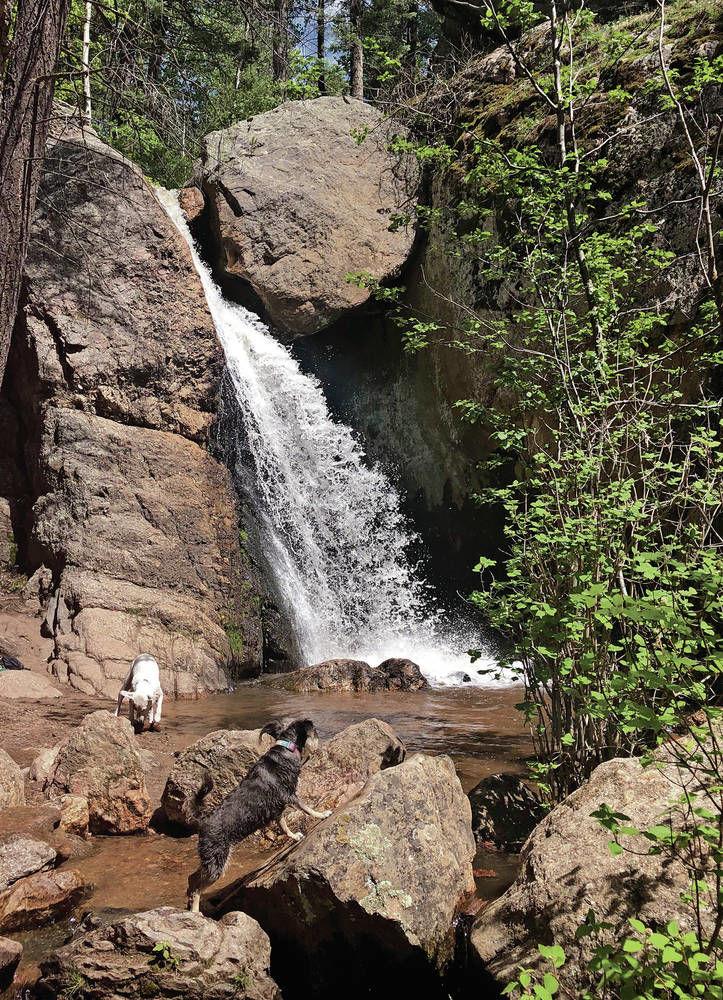 Cascading waterfalls, butterflies, wildflowers and stream crossings make for a memorable hike along a tranquil trail that climbs from the tiny village of Rio en Medio through a mixed conifer forest up into the Sangre de Cristo Mountains. Many hikers stop at Rio en Medio Falls, a 25-foot waterfall tucked into a narrow canyon about 2 miles from the trailhead. Those who venture farther are rewarded with numerous smaller waterfalls, dandelion-filled meadows and views of the surrounding mountains.
Distance: 7 miles one way between the village of Rio en Medio and the Santa Fe ski basin
Location: Only about five parking spots are available at the western trailhead at the village of Rio en Medio. Parking is more plentiful at the Santa Fe ski basin or the Aspen Ranch Trailhead.