I've never hiked anywhere that's felt as wild as Glacier National Park.
Montana's big sky hangs over a breathtaking expanse filled with bears and mountain goats, marmots and moose. The weather is prone to extreme swings, pelting you with snow one moment and stripping you of your layers the next by turning up the heat.
With one of the largest grizzly populations in the lower 48, there are signs throughout the park that warn visitors not to hike alone. I didn't have much of a choice on my visit during a solo road trip across the West. I took to the trails with a canister of bear spray and a hope that I wouldn't be one of the poor souls who ends up a statistic.
Opposing emotions of trepidation and excitement triggered a heightened state of awareness as I ventured deeper into the mountains. I eventually decided the land could do with me as it wished — as long as it allowed me to bask in its beauty.
Hiking alone comes with its risks, though they are greatly reduced for those who use common sense, understand their limits and are prepared for the environment they enter. The appeal of wilderness areas is that they are increasingly rare locations where humans have yet to impose their authority over the land. We are visitors here. There will be inherent risks.
"And I accept, when I am in the woods, the idea that I do not completely command my life," wrote the late author Paul Gruchow in Boundary Waters: The Grace of the Wild. "To venture into a wilderness is to submit to the authority of nature. This may also seem a regression — adults command, children submit — but it is actually a progression toward a higher maturity, one that realizes the conceit of the enduring human dream of dominion."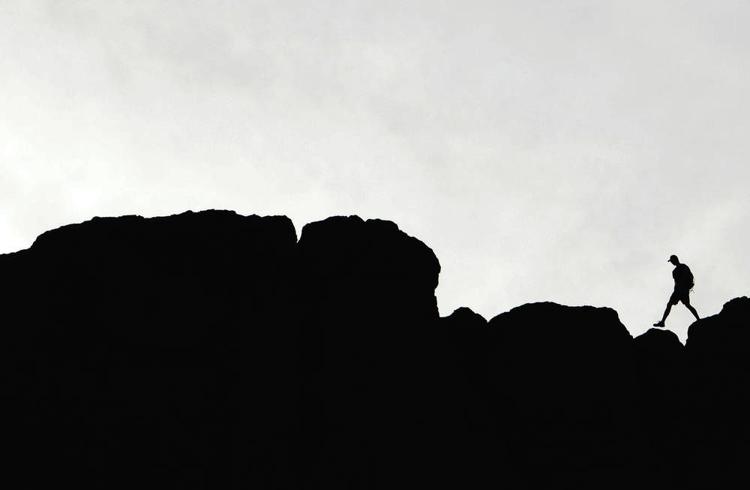 I've felt a connection with Gruchow since discovering his writings, which are in the same vein as the works of naturalist authors Henry David Thoreau and Annie Dillard. His stories of solo backpacking and canoeing trips provided a spark that ignited a passion for exploring the natural world and helped me realize the rich rewards that can come with going it alone.
Gruchow was born in the same small prairie town in southwest Minnesota where my father was raised. We both grew up in a region void of wilderness, where the earth has been turned and tamed to feed the world but provides sparse opportunity to satisfy one's appetite for adventure.
Now in New Mexico, I find myself constantly escaping to the outdoors. Devoting time to hiking alone has become a necessity for me. It helps me clear the clutter that accumulates in the mind, to disconnect from the "real world" and to reconnect with the natural world.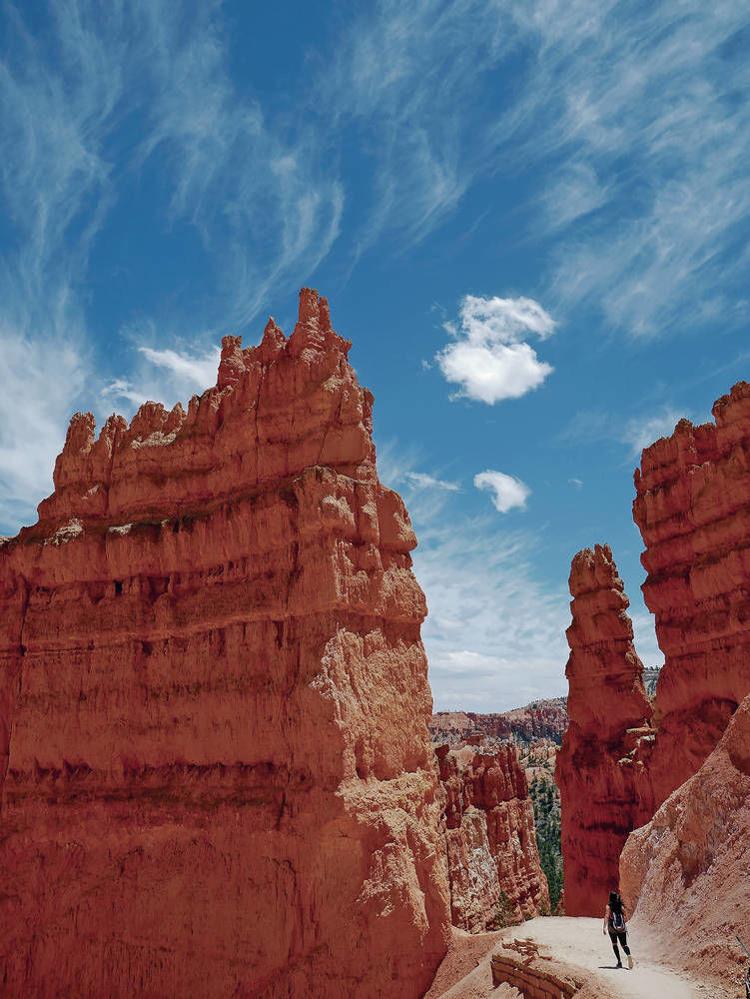 To know a place, like to know a person, requires attention. Speaking with someone one on one results in a more personal exchange than conversing in a group.
When we're one on one with nature, we're more receptive to all it has to offer. We're able to break free from the tendencies instilled by our fast-paced lives of overstimulation, to slow down and be present in a moment and attune ourselves to the rhythms of nature that surround us.
In The Necessity of Empty Places, Gruchow describes experiencing a landscape as an act of creativity, one that "cannot be forced or willed."
"If you would experience a landscape, you must go alone into it and sit down somewhere quietly and wait for it to come in its own good time to you," he wrote. "You must not wait ambitiously. You must not sing to pass the time or make any kind of effort. The solitude is necessary, the silence is necessary, the wait is necessary, and it is necessary that you yourself be empty, that you might be filled."
There are also, of course, many reasons to hike with others. There's a thrill that comes with exploring a new place with close friends, or introducing someone to an area you have come to love, or bonding with a stranger on the trail over a shared passion.
But to feel truly immersed in a landscape, there is one way to go.
"If one cares deeply about wilderness, one eventually does go alone," Gruchow wrote, "and finds that every subsequent journey, alone or in company, has been enriched by it."