The blaze now covers 318 square miles and is being battled by 1,800 firefighters and support personnel.
ROCIADA — Gerry Gomez walked around the charred remains of his home, destroyed by the Hermits Peak/Calf Canyon Fire.
He passed by puddles of molten metal and glass that had cooled into abstract shapes.
He is ready to start rebuilding, he said Tuesday.
"When you see the devastation, it's hard," Gomez said. "But it won't be long before we start planting flowers in the same spots" as those that burned.
San Miguel County officials reopened N.M. 94 this week, allowing many previously evacuated residents in Rociada, Pendaries Village and other communities in San Miguel and Mora counties to return their homes; some residents had been gone for weeks.
The effort to repopulate those communities, which includes getting utilities back online and placing dumpsters in neighborhoods to aid in cleanup, came as residents farther north — even in Taos and Colfax counties — faced new evacuation orders as the still-burning fire continued its wind-driven push toward Chacon and Guadalupita.
Despite news the roads had opened, many of the villages that had finally cooled and were safe for return remained quiet.
Some residents who ventured into those communities found their properties had been spared, with burn scars just a few feet away. Others, like Gomez, were not so lucky.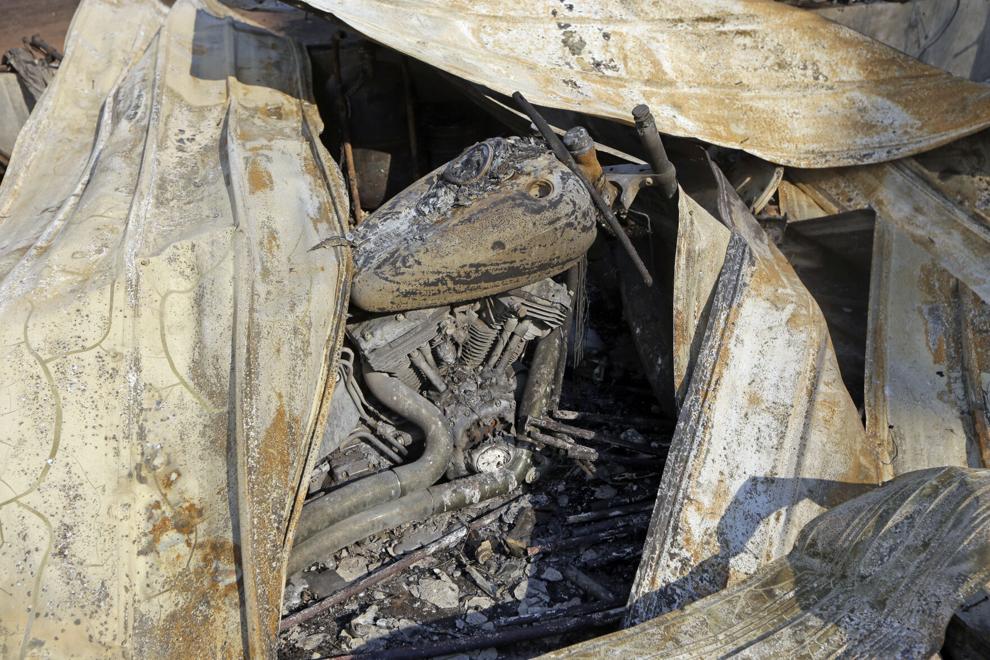 Gomez, 56, a lifelong resident of Rociada, said he was in Colorado when his brother called to tell him his home had burst into flames. After learning he may have lost everything, Gomez said he has spent most of his time since then helping others in his community.
Most of his animals made it out alive, he said, but five cows perished in the fire, and three of his horses were nowhere to be found.
Many ranchers living in the area said they did not have time to get their animals to safety when evacuation orders came as the wildfire raged toward their homes; instead, they left, hoping their animals would escape.
Some of the bewildered bovines that wandered away from home sought refuge in the parking lot of Mike Mateo Sena Elementary School near Sapello in the Las Vegas City Schools district.
Gomez said he started building his house 28 years ago. He is planning to quickly rebuild a small house on the same foundation that was once his workshop. "Winter is coming is faster than we think. It's coming quick, so we got to do something," he said.
With most of his sentimental items now gone with the ashes, Gomez said he is ready to make new memories with his 10 grandchildren.
"I won't be sad about what I lost. Let's make it so my kids and my grandkids can enjoy this land because I'm not going anywhere," he said. "This house took me a long time to build, but it's OK. I'll erase it and start over."
He added: "It won't take long to reenergize and put a well in."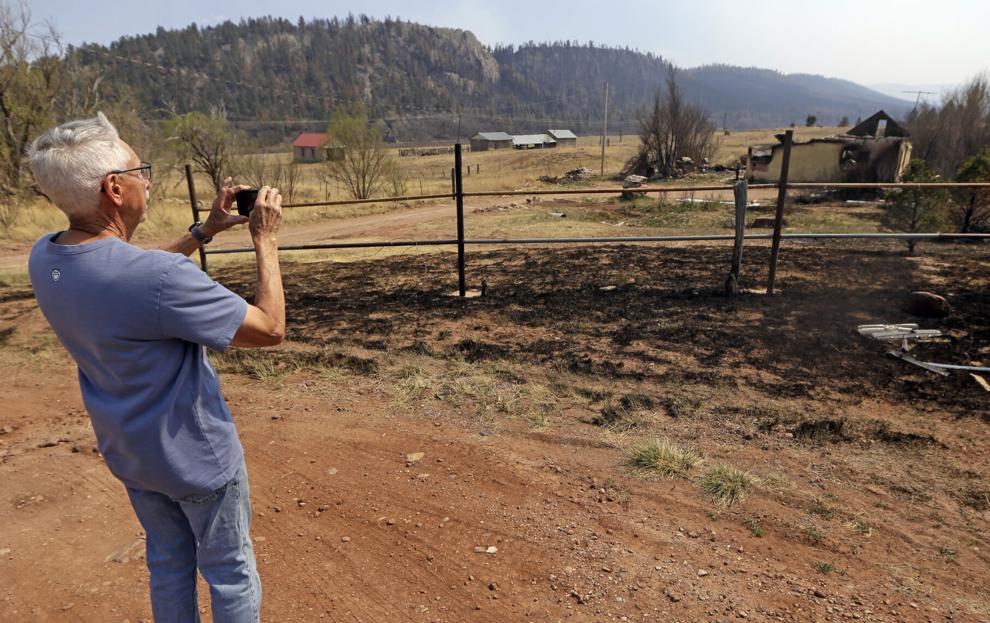 He said he is uninsured and will have to cover the rebuilding costs himself. He reached out to the Federal Emergency Management Agency, which has teams in the area working to help residents following President Joe Biden's disaster declaration in San Miguel and other New Mexico counties struck by wildfire, but he said it would be some time before the agency could help him.
Ernest Quintana, an 85-year-old resident of Rociada, said rebuilding was something residents there were used to.
"These families that have been living here have survived some of the worst conditions," Quintana said. "They are very resilient."
Gomez and Quintana said they are some of the few remaining descendants of the 76 settlers who were given 827,621 acres under the Mora Land Grant in 1835.
"Where we lived survived, but [Gomez] was in the hottest part of the fire," Quintana said.
Rociada and nearby Pendaries Village were some of the first communities scorched by wildfire when two separate blazes, the Calf Canyon and Hermits Peak fires, merged in late April. Officials said roughly 277 structures, including at least 166 homes, had been destroyed around that time. The number was since increased to "at least 172 homes" burned in the fire's early spread, but there are no clear estimates of total losses.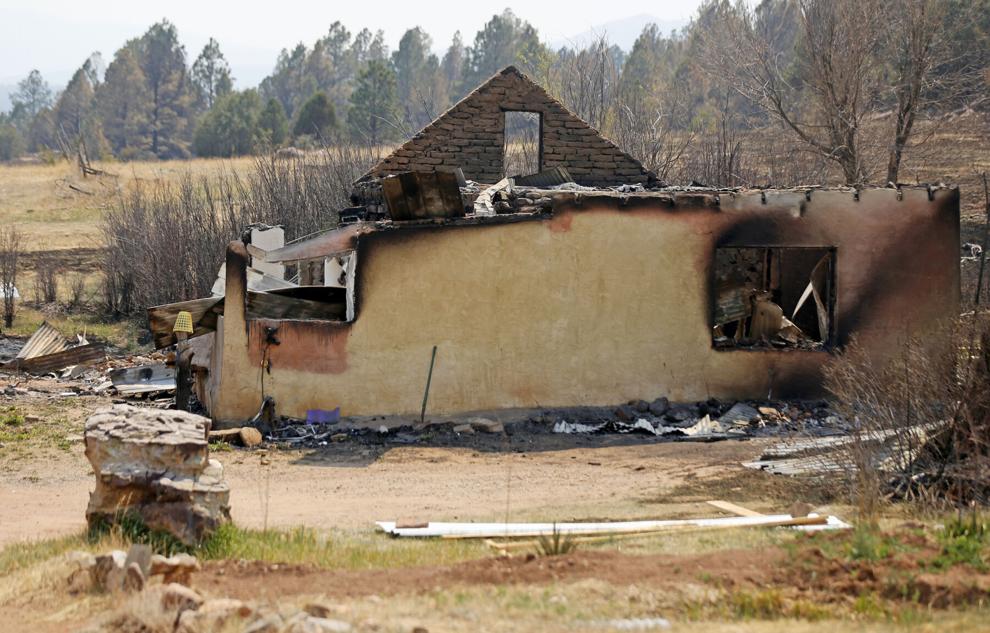 Fire officials said crews have not been able to assess the damage in communities struck by the fire in later days.
Paul Aragon, executive director of the Pendaries Village Resort, said the fire destroyed a lodge, restaurant and conference center in the community and an unknown number of homes.
Though the devastation has taken it toll, Aragon pointed to signs of hope.
He said in a news release to residents, "The charred areas that begin about a mile past the station toward Pendaries are now showing signs that they're beginning to grow grass. The burned areas were completely black only 10 days ago."