Today is the 2nd day of the new year, and already I am writing 2022 on every check. Wait, does anybody still write checks? Even better, does anyone under 35 know what a check is? Well, Honey Lambs, I always keep a few around, right next to my rotary phone. hen, in a nostalgic moment, I pick up the receiver (the line is dead now) and dial my mom's out-of-service number to carry on a silent conversation with her. Another question I have, Angels, can a dead person hear what you're thinking? I hope so, because my mom sure knew every thought I was thinking when she was alive. Oh, how I miss those mindreading moments. Nobody could do it like my mother.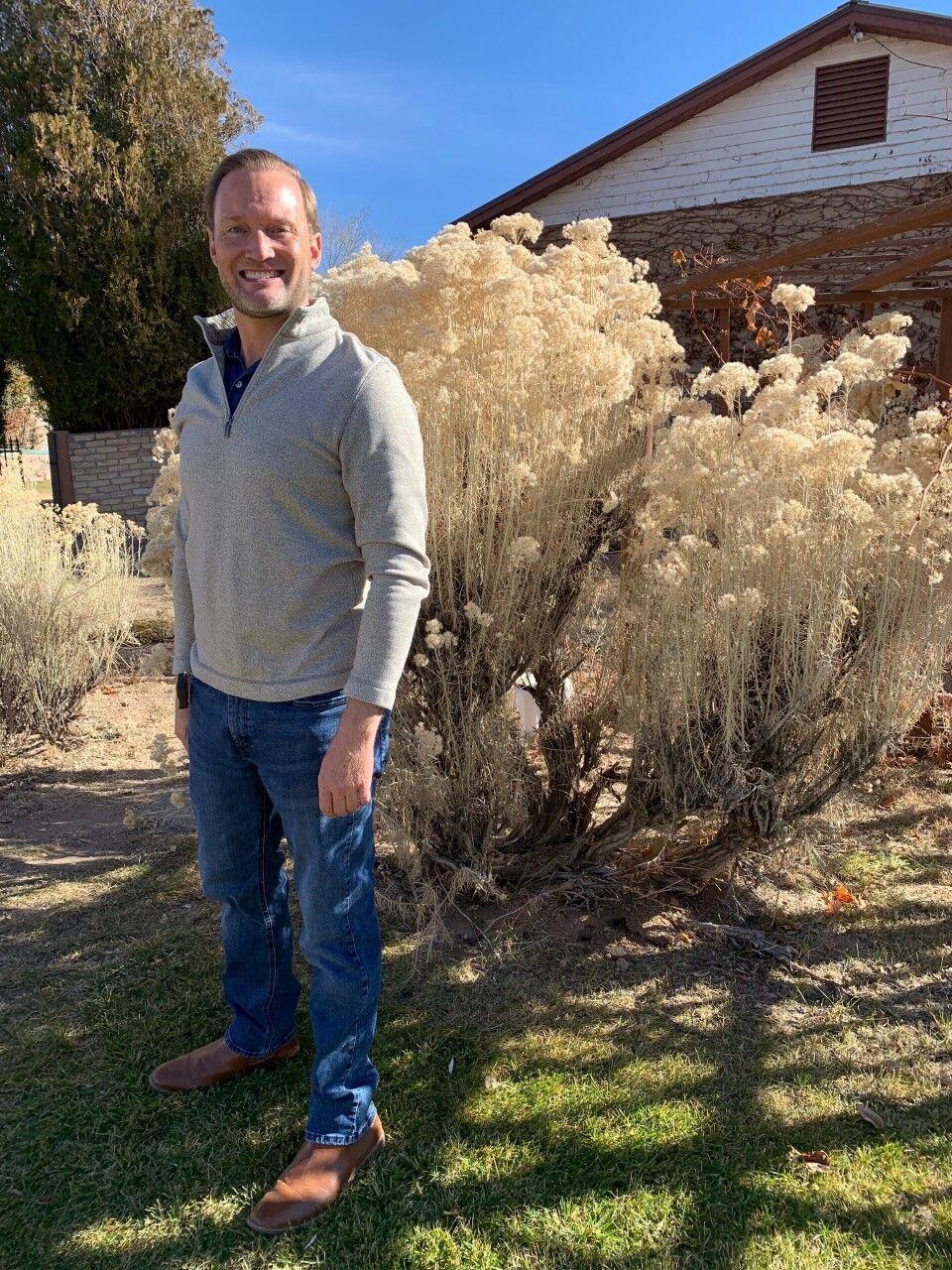 I wasn't mind reading during a lunch with Gregg Antonsen when he told me that Sotheby's had found his replacement as QB. I was shocked, Butter Beans, because in my mind he couldn't be replaced that quickly. I mean, I'm glad he can retire to Waikiki on schedule, but we'll miss him at the helm of Sotheby's International Realty Santa Fe. Gregg is positive that Drew Lamprich is up to the task as the new Qualifying Broker of SIR. "He can't be," I blurted out after my second glass of wine, "He's not old enough!"
Honestly, Pumpkins, the older I get, the younger people around me look. Drew is 41, which is actually older than David Barker was when he and his wife, Lisa, bought Barker Realty (from his dad, Laughlin), and redesigned it into what it is today. In May of 2016, Drew was living in Austin, and he came to Santa Fe to look at land. Two things happened: he bought 21 acres in La Cueva (Glorieta area) and simultaneously fell in love with Santa Fe (surprise, surprise). By October of 2016, Drew was living here and was an associate broker at Sotheby's. Here's the mark of a decisive person, the quality of a good QB. Gregg is right.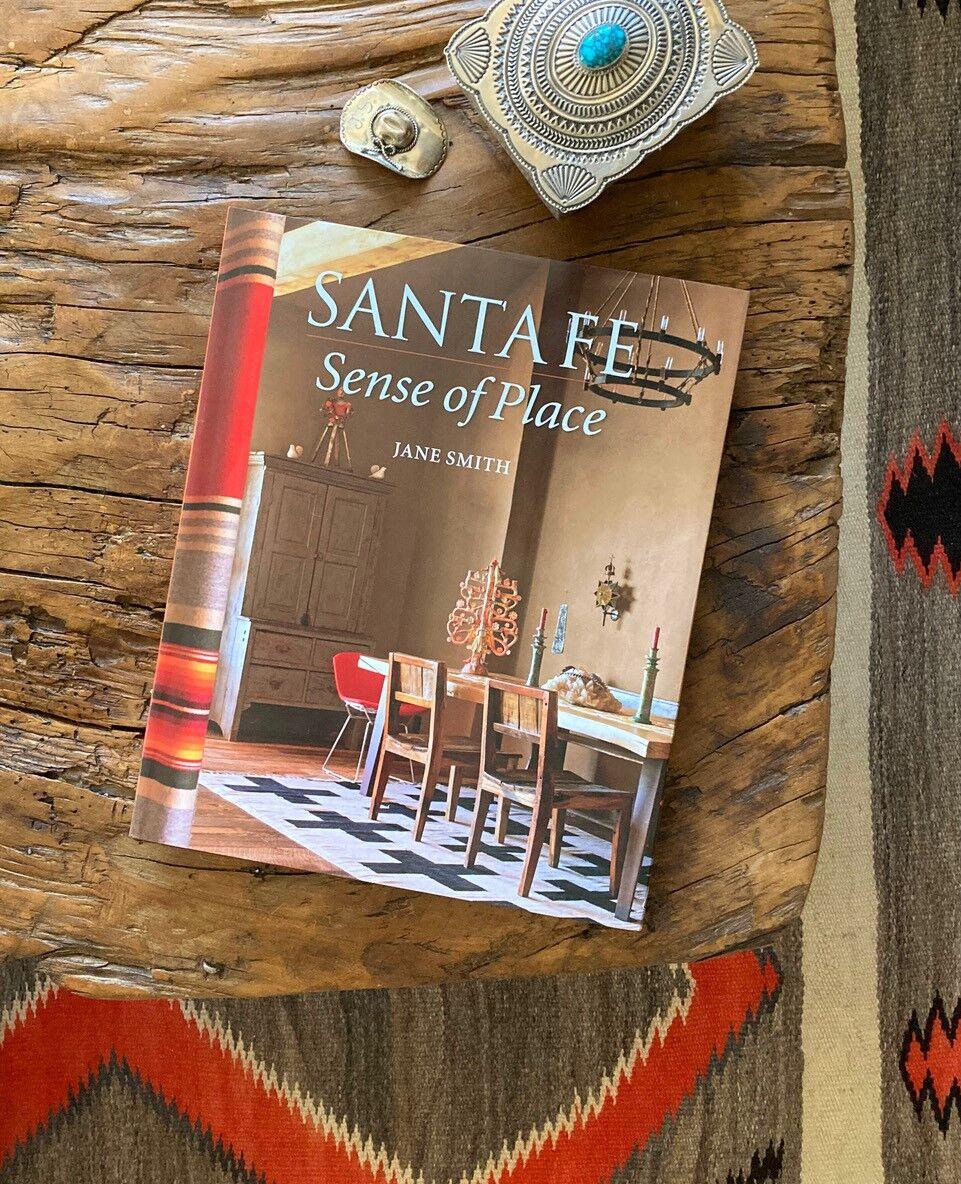 Again, Lollipops, I wasn't a mind reader when I envisioned giving Jane Smith's gorgeous book, "SANTA FE Sense of Place," to friends at Christmas. Why did I think the supply chain problems would be over by then? But this month, we'll all be able to get the book at places such as Collected Works, Garcia Street Books, even the New Mexico History Museum and the NMM of Art. "SANTA FE Sense of Place," is a coffee table book full of luscious photographs of eighteen homes, all privately owned and lived in. Included with the pictures of each home is a letter from the owners describing their personal connection to Santa Fe, their "sense of place." An Allied member of the American Society of Interior Designers (ASID), Jane is a talented designer who creates interiors that are distinctive for their comfortable elegance. Her new book shares with us another of her gifts, that of finding but a small portion of all the undiscovered talent living right here in our City Different.
My favorite present last month was from my friend, Mark Cross (author). He arranged for us a private tour of the historic Carlos Vierra House on Old Pecos Trail.  History buffs remember Carlos Vierra as the first Santa Fe resident artist, a leader for the revival of Spanish-Pueblo architecture, and a mentor to John Gaw Meem. Carlos poetically said about adobe, "You know, adobe is like building with water: the shapes are there, but some escape from you." Newer history buffs remember Carlos' house as the one with the underground tennis court. Gladys and Julius Heldman bought the property in 1982 and had the court built mostly underground in order to meet the 25' height restriction for that area. They bought it from Larry Hayes and his partner Gene Law, who had owned it since 1974, during which time they lived there and operated Gene's interior design business, Charles-David Interiors. Larry told me that their sale to the Heldman's was the first million dollar residential sale in Santa Fe. Yowza, Babies, how life changes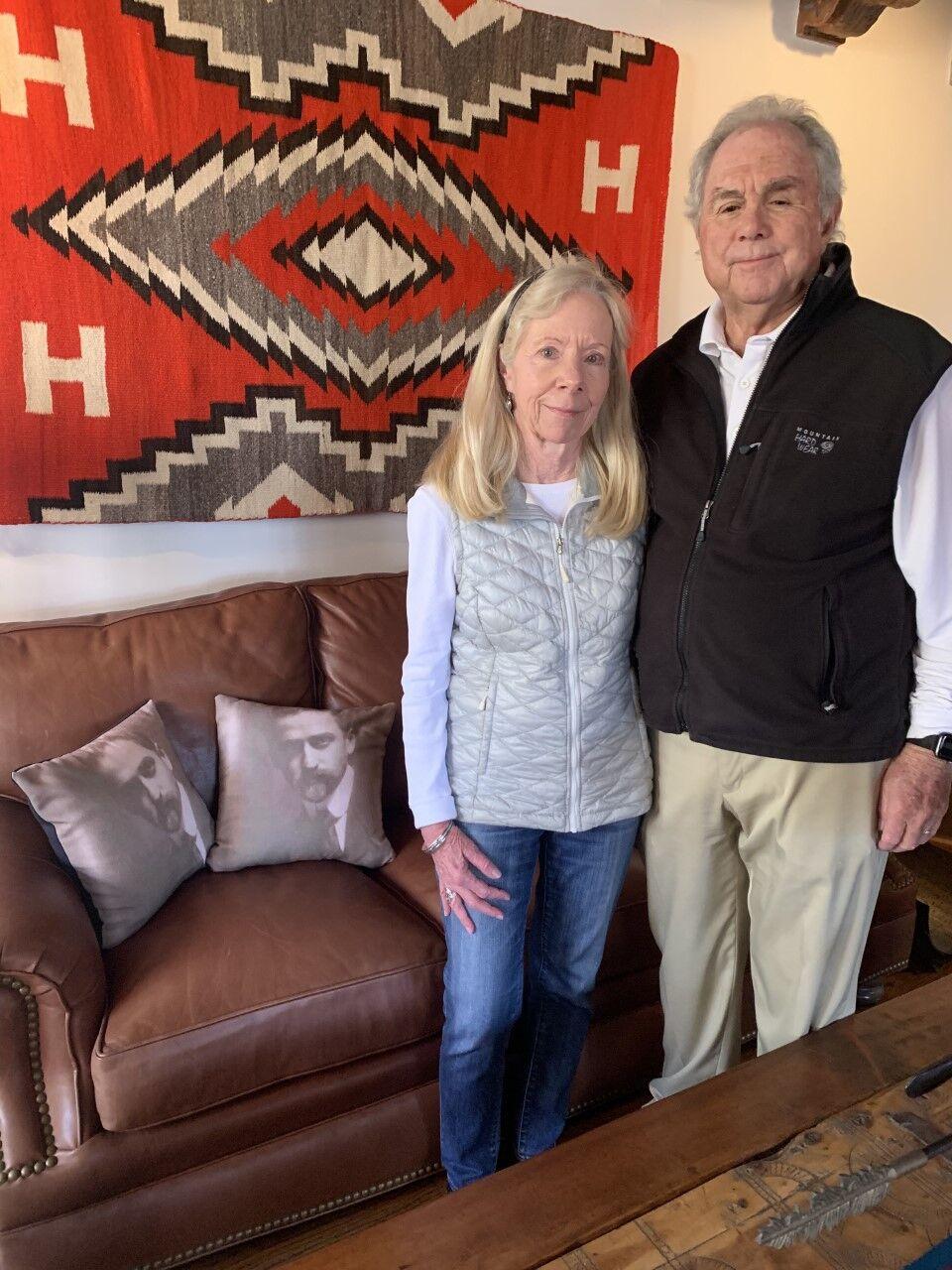 In 2008, Joe Colvin (Chairman of the Board for School of Advanced Research) and his wife, Bunny Colvin, purchased the Vierra home for two main reasons: Joe wanted a year-round tennis court; and Bunny loves historic properties. Just think, Kittens, Jane's inspiration to produce a picture book of Santa Fe homes, Drew's love of SFe and its architecture leading him into real estate, and Bunny's passion for preserving landmark properties, all due in large part to Carlos Vierra's successful fight to preserve Spanish-Pueblo architecture.
So long, Sweetpeas….Until next time.