Tracy Neal is an arborist, landscaper and teacher who has lived in Santa Fe and worked with the trees here for 35 years. He has firsthand experience with how Santa Fe's alkaline soils limit our choices for trees that will thrive here. And he has been studying the changes that are affecting those choices even further: hotter summers and winters, less precipitation, longer and more severe droughts, newer and sometimes deadly pests.
"These changes require us to rethink our tree choices," claimed Neal. "Some of the high-elevation trees we've relied on in the past, like aspen and blue spruce, will not work here in the future. Borers are now threatening other favorite trees, such as ash and honeylocust. While our winters are still too cold for most low-desert trees, some heat-tolerant trees once considered borderline hardy, such as desert willow, are now being planted with success."
Given all these unknowns, how do we as homeowners go about choosing trees? According to Neal, there are important criteria to consider when looking for new trees. The tree(s) should: be healthy at the time of purchase and be tolerant of alkaline soil; be hardy to at least Zone 6 (to minus 10 degrees); adapted to high heat and drought; and resistant to serious pests.
It's also important, he pointed out, to consider the spatial limitations of the site above and below ground. What size tree to purchase is also an important consideration.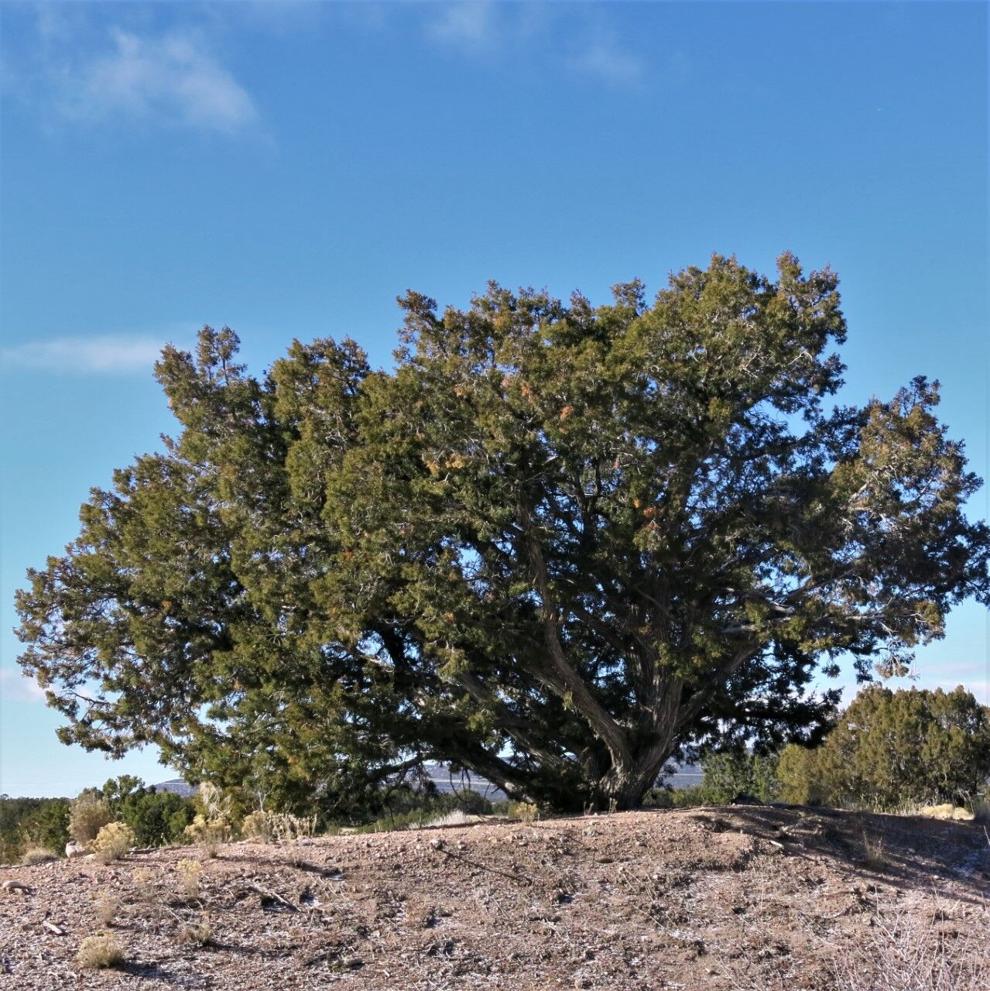 "Studies have shown that most deciduous trees with a trunk diameter of 1 to 1.5 inches, sold in #10 or #15 containers, will tend to outgrow larger field-grown trees after three or four years. This advantage holds if the smaller trees are able to make a good root system in their early years."
One thing to be aware of, said Neal, is "many container trees have root systems compromised by circling roots on the outside of the ball; these circling roots can 'choke' the tree over time. If you purchase a tree with circling roots, shave these off before you plant the tree."
"Careful watering is also critical to help trees grow well over time," continued Neal. Watering our trees in winter — a concept that many folks who move here from more rainy parts of the country find odd — has become much more important as annual temperatures in our area rise and we no longer see deep snowpack at our elevation.
The important question is what trees does Neal recommend for Santa Fe? He said, "Future conditions are so uncertain that there is no guaranteed 'best tree' for Santa Fe. With good planting and good care, the following trees can be expected to grow well long into our future," believes Neal.
Small deciduous trees (typically 25 feet tall or less at maturity) Crabapples, desert willows, hawthorns, Oklahoma redbud
Large deciduous trees (over 25 feet tall) Chinese pistache, Goldenrain tree, Lacebark elms, oaks (bur, chinkapin, and Texas red)
Small evergreen trees (typically 30 feet or less at maturity) Junipers (alligator, one-seed, Rocky Mountain), pines (Bosnian, single-needle piñon)
Large evergreen trees (over 30 feet tall) Arizona cypress, Austrian pine
\Neal also believes it is important to consider our entire ecosystem. "A tree," he stated, "should be useful to other beings. Birds, bees, and other creatures are also facing a difficult future and they need all the help they can get."
So, trees that provide food, shelter, nesting sites or habitat for beneficial insects — especially native ones — are vitally important to maintaining a growing environment that nurtures all the living things that dwell in our landscapes.