The esteemed Sioux warrior and visionary, Black Elk, called the month of November "The Moon of Falling Leaves." It is an apt and lovely description of this time of year. Santa Feans gazed up at the swath of color in the Sangre de Cristo Mountains as the aspens turned golden yellow in October. By now, most of those leaves have fallen. But the smaller trees that are part of the forest under canopy are more protected; they will hang on to their leaves a bit longer. Others, still, will keep their leaves all winter.
It's important to make the distinction here between deciduous and evergreen. Evergreen trees or shrubs lose and replace leaves all the time, but slowly, not all at once. In the Santa Fe area, most of our evergreen trees and shrubs have needle-like leaves — junipers, pines, spruces. But we also have many other evergreen shrubs and trees, including native plants such as Arizona cypress, Curl-leaf mountain mahogany, Silverberry and Apache plume.
Deciduous trees or shrubs usually lose their leaves all at once or over a short period. Aspens, cottonwoods, ashes and maples offer up a display of color, and then quickly become bare until spring. Shrubs such a barberry, sand cherry, New Mexico privet and sumacs follow suit.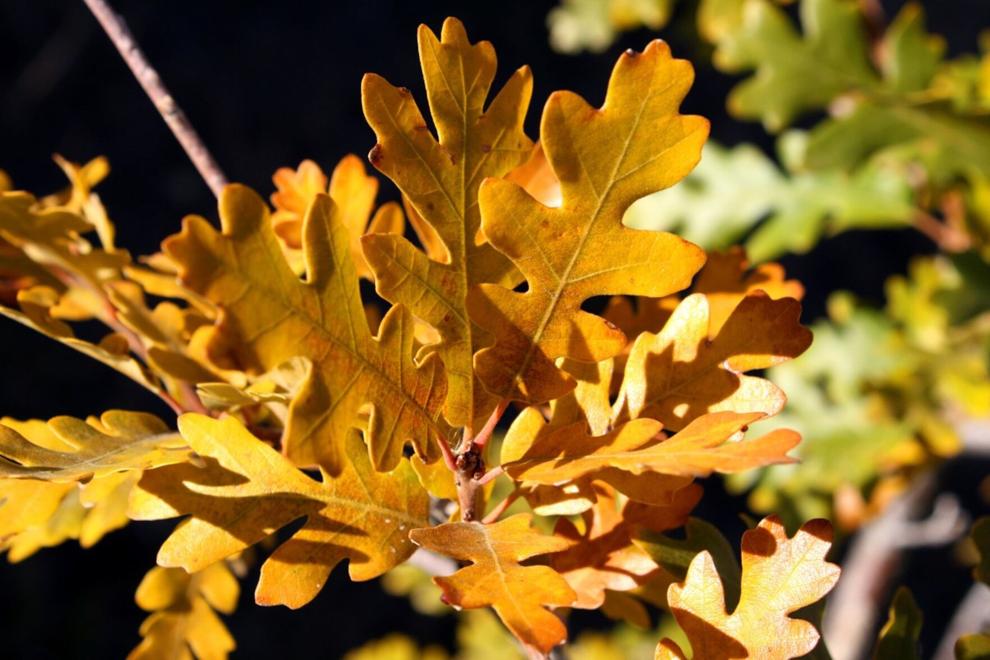 One tree species that seems to defy a single designation is oak. Shrub live oak and gray oak are considered evergreen shrubs, or small trees. They have thick, leathery leaves that remain present throughout the year. Others, such as Gambel oak are deciduous, turning gold or orange, and then dropping their leaves. And still others keep their leaves all winter and then drop them when new buds demand room to grow in the spring.
There are several theories to explain why some deciduous trees keep their leaves for long periods. One reason may be marcecense (mar-seś-ents), where leaves die but are not shed. Leaves fall due to what is called an abscission layer. The layer cuts off water and nourishment so the leaf dies and separates from the tree. Another theory is that if this layer is incomplete, the leaves stay connected longer. Age can also be a factor. Marcecense occurs with some young oaks and with many mature oak varieties such as English oak, southern live oak, scarlet oak and post oak. There is a mature oak at the state capitol building in Santa Fe that turns a deep reddish brown and then holds its leaves all winter. It is a stunning addition to the winter landscape.
The fall color that we admire is brought about by a simple process in leaves. Leaves get their color from chlorophyll. Cued by dropping temperatures, chlorophyll production tapers off and other pigments in the leaves show. Some botanists believe that dropping leaves is a way to conserve energy until warmer weather returns.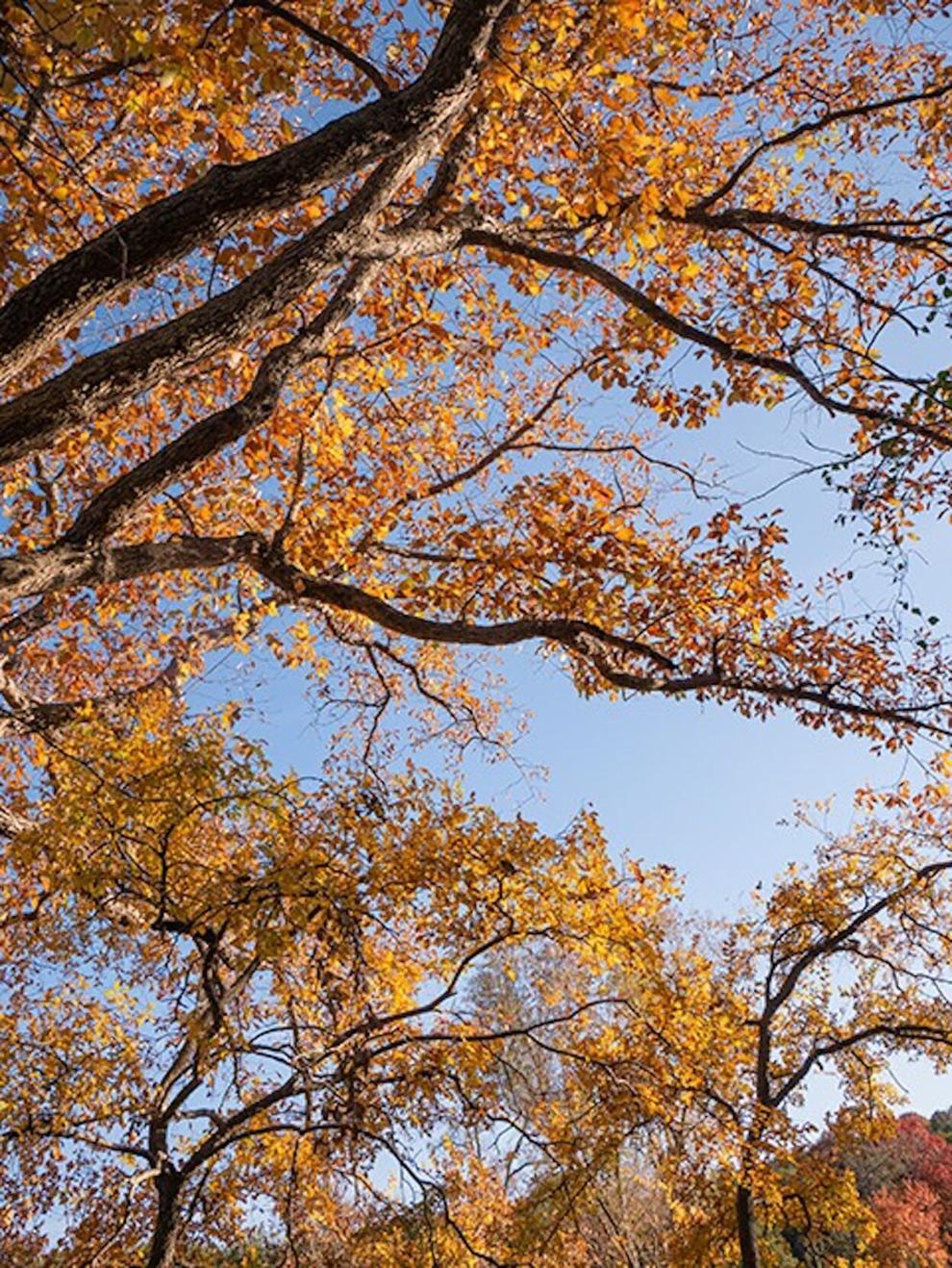 Walt Whitman said, "Every leaf is a miracle." Given their many colors, uses and forms, leaves are indeed a source of endless mystery. Gingko trees have been with us for over 200 million years. Their leaves resist insects and disease, and are impervious to air pollution. On the other end of the spectrum, new trees and shrubs are being discovered or hybridized constantly. A new artemisia called "SunFern" has been introduced for 2022. Its leaves look like a dark green fern, yet it's drought tolerant. Gardeners choose plants not just for their flowers, but also for the texture and color of their foliage. Cooks use leaves all the time — dried or fresh— to enhance soups, stews or salads. Leaves have been smoked, turned into medicines, converted into fabric, and steeped and brewed as beverages for hundreds of years.
As winter approaches, we get to see the architecture of a mature deciduous tree when it is entirely leafless. Bark color and texture, the arc of branches and sometimes, perfect symmetry, are revealed. Once the vividly colored leaves are gone there is still great beauty to behold.