The housing market is changing, thanks to Millennials
Move over Boomers…Millennials have arrived and they're changing everything from soup to nuts, including how today's housing market functions. Born between 1981 and 1996, the Millennial generation boasted an army of approximately 71 million people in 2020, while Baby Boomers — born roughly from 1946 to 1965 — totaled around 68.7 million. Not only are Millennials currently the largest demographic in the country, they also have income rates that are two to four times higher than that of any other age group, according to data from a recent Pew Research Center study.
The housing marketplace website Zillow found that approximately half of all today's homebuyers are under the age of 36. Zillow also reported that approximately half of all sellers are under the age of 41. The Millennial sellers who are "buying up," to higher-priced homes, are doing so with money from their higher incomes, growing careers, and money "left over" after paying off their student loans and other personal debts.
The National Association of REALTORS® (NAR), the country's largest member-supported association of professional real estate agents and brokers, with 1.5M members, found that 99% of Millennials use the internet to search for homes not only where they currently live, but in places where they might like to live. With remote work becoming a fact of life for so many, Millennials are on the move, choosing to live wherever they'd like without fear of losing their jobs.
Not only is the higher-income Millennial generation the largest demographic in the country, Millennials are the first demographic to have native fluency in and high comfort level with using technology in every aspect of their lives, including buying and selling homes. As of mid- 2021, 95% of Millennials used the internet to search for homes they may consider buying all across the country.
Likewise, NAR found that in 2021, 95% of Millennials found out about, do, or want to do everything related to the home buying or selling process online, which includes researching and finding lenders, mortgages, mortgage assistance programs, appraisals, title transfers, etc. And they prefer to do it all with just one or two clicks.
With just one click, prospective buyers and sellers can find an ever-expanding range of instant information about homes and their surroundings, from listing prices; number of bedrooms and bathrooms; square footage of all rooms; floor plans: and pricing of comparable homes for sale in the neighborhood to information about neighborhood public and private schools; travel times to on-site workspaces, neighborhood shops, groceries, restaurants, parks, and medical facilities; walkability; public transportation options; nearby religious institutions; property and personal tax information, liens and bankruptcies. The list goes on.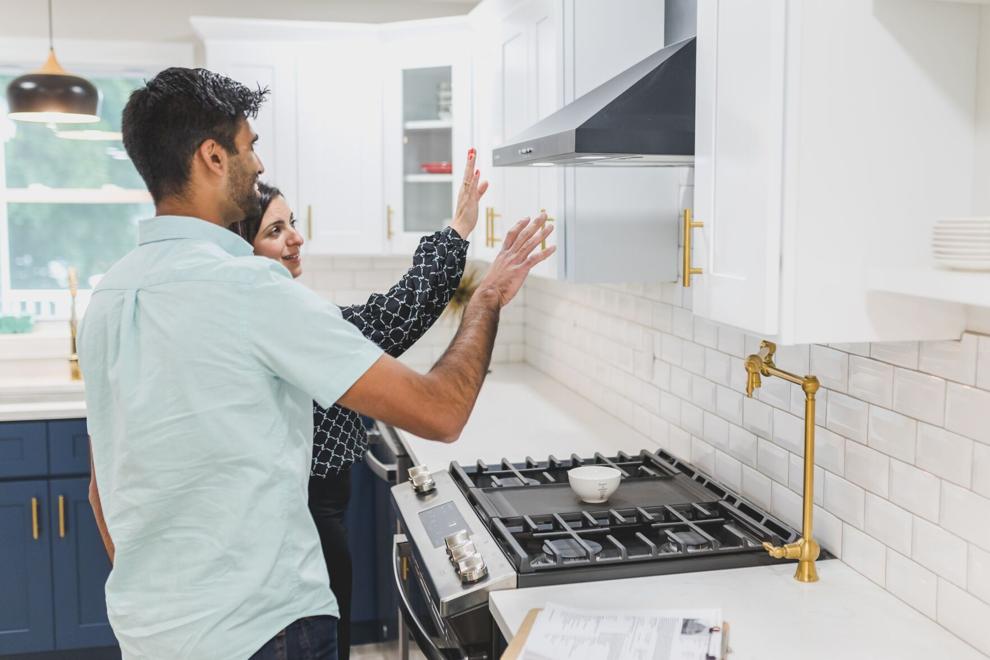 Millennials even "find" their real estate agents-brokers online, based upon how visually appealing and content-specific the agent's-broker's website is. (Think the design and clean lines of an Apple store.) Millennials want to know who these agents-brokers are: they want to see and learn about their listings; they want to see and learn about their specialties and expertise — luxury, first-time buyer, second-home properties, ranch/rural properties and investment properties; they want to know about their community activities and their "off-hour" passions.
Millennials want to identify something in their potential agents-brokers that is relatable to their own housing needs and to them personally. Why do Millennials hope for both a transactional and personal connection with an agent-broker? Because the Millennial home buyer or seller wants to be seen as a collaborator, not just a commission check. Even after doing their online research, Millennials most often choose and sign on with the very first agent-broker with whom they meet.
Which leads us to this question: In this Millennial-inspired world of real estate, do agents and brokers continue to bring essential value to the home buying and selling process?
Unequivocally yes…likely more value than ever. Agents' and brokers' value centers around their ability to facilitate the home buying and selling process in a fast, digital world. To facilitate real estate transactions quickly and effectively, agents and brokers must have these four skills:
- Expert and in-depth local/regional market knowledge
- Expert negotiation skills
- Expert communication skills essential to building client relationships
- Expert Millennial-friendly marketing skills
Not only must agents and brokers have all these expert skills, they must be able to communicate their expert knowledge and skills digitally…no ifs, ands, or buts. The Millennial marketplace is demanding that real estate agents use the speed and ease of digital.
Being digitally and technologically savvy is now, and will continue to be, a requirement for agents and brokers to generate, sign, and maintain their prospective new and repeat clients. And where are agents and brokers to digitally communicate with their clients? On their clients' mobile devices, of course, thanks to Millennials.