Award-winning architect Craig Hoopes of Hoopes + Associates has always known the importance of lighting, but he truly "saw the light" (or rather, didn't) when he designed and built his own house.
"I didn't have the light I wanted," Hoopes says. He realized he would rather have more lights than fewer, and to be able to control lighting through dimming and placement.
"It's really important to have a balanced room," says Hoopes, and to find ways to bring in light from different angles. Now he incorporates more lighting into his plans. "Having more sources of light prevents problems with glare and allows light to be spread throughout the room."
When he consults with clients, they discuss what each room will be used for and decide how to best use both natural and artificial light.
"You should be able to enjoy the room in the same manner, whether the sun is up or down," he says. "It should feel the same without necessarily the same intensity."
In the past, windows were restricted to certain sizes because the ability to manufacture expansive windows had not evolved, explained Hoopes. Today, there are many ways to incorporate glass, as well as lighting, for different purposes.
"There's so much you can do these days," he says. "Right now, we are doing a house that has a recessed base where we placed LED lights, so there is a soft glow of light to get around the house at night." 

Light technology has changed dramatically in the past ten years and it is now used for many purposes beyond utilitarian. Home lighting can now be controlled remotely, providing added home security. Color and intensity can also be manipulated. Light has an affect on our mental attitude as well. "It can make you a happier person," says Hoopes.

The architect has worked with clients who find they simply feel better with higher Kelvin temperatures, which is a measure of color and volume. He finds people "vibrate" to different colors of light. Some people cannot stand the vibration that occurs with certain light fixtures.

"With some clients, we've filtered the electronic current to the light, so there's no vibration."
Interior designer Lisa Samuel of Samuel Design Group often encourages people to integrate the latest smart home program into their home, allowing them to customize lighting for various tasks and occasions.

"They can press the party button on their iPad and it turns on the music and turns down the lights," she says. "It's a great way to create a mood and it's not that expensive."
Both the interior designer and architect take the same approach when working with clients: lighting is an interactive discussion that starts with the purpose of the room and goes from there.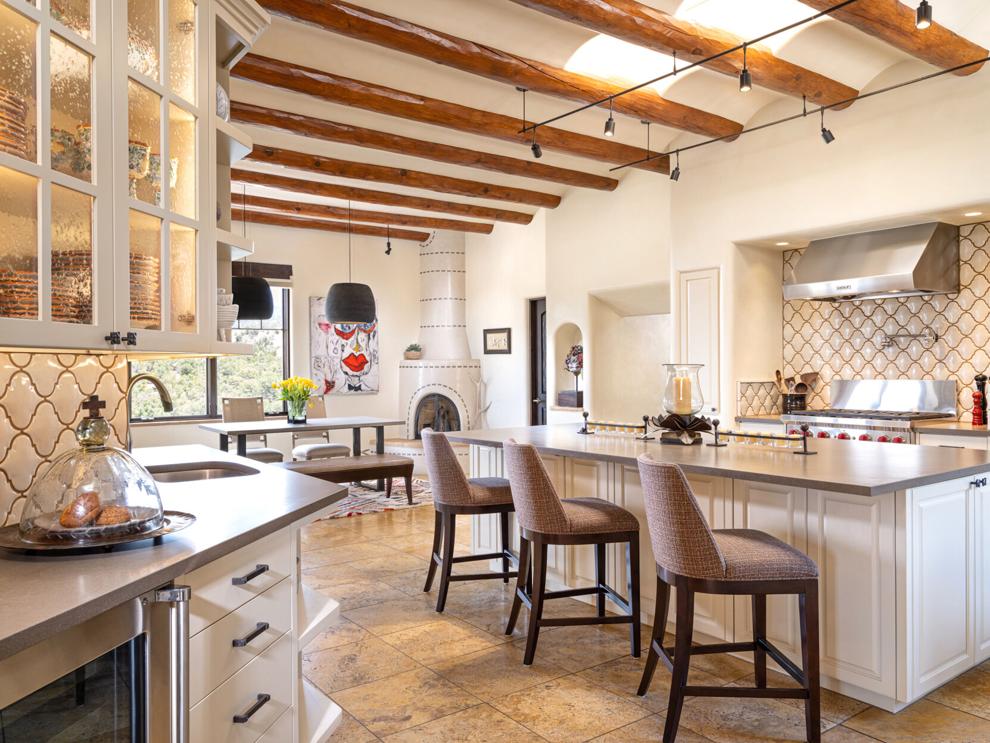 "Step by step we are creating layers of light," says Samuel. She asks clients about what kind of artwork will be displayed in the room, the main activities that will take place there and other questions that develop during the conversation. "Each layer has a specific function."

Samuel says that lighting is one of the first things she brings up in conversations because it is often overlooked until the project is nearly finished and there's little or nothing left in the budget. She tries to educate people about the crucial role lighting plays in room design. Her education in architecture and construction, along with years working alongside mechanical and electrical engineers, gives her in-depth knowledge of what can be done and what cannot. Given the often scientific nature of angle calculations and particular terminology in lighting, Samuel lays it out in easy-to-understand language. She explains scales like rendering index—a quantitative measure of the ability of a light source to reveal the colors of objects compared with a natural light source — in ways that make sense to the non-scientific.
"I have a great understanding of the building process," says Samuel, a Santa Fe native who has been an interior designer for the past 30-plus years.
But what about older adobe homes that tend to be dark with cove, beam, viga and latilla ceilings?
It's opportune to shower a room with light and frame the New Mexican sky and mountain vistas with floor-to-ceiling windows on a new contemporary build.
Local lighting consultant Gail Beck says, "renovations on an adobe can be a nightmare," and options are limited if you are not redoing the roof. Track lighting is one way to install lighting in homes with beams, yet it's difficult because you have to place the tracks in the middle and there are often hot spots and scallops, Beck explained.

"It isn't appealing to the eye, either," she says, and suggests using floor lamps, fixtures and, if possible, up-lights from the floor.
"And do they have enough capacity in their electrical panel?" asks Samuel. She says it is rare when clients have enough light in older adobe homes, and they compensate by incorporating more fixtures, which often requires making holes in the roof.
"When people hear the words 'roof penetration' they freak out," she says. "But unless they need a new roof, it's very challenging to do a remodel in an older adobe."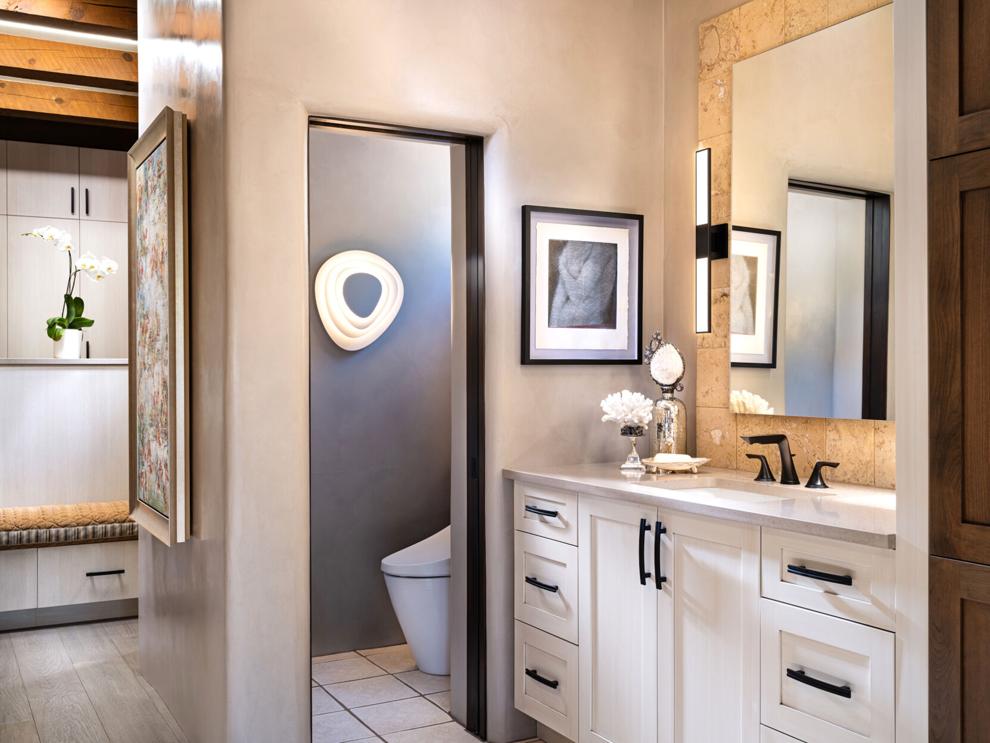 Some tricks of the trade to lighten up a space are to paint the room a light color and hang or lay a mirror opposite or next to a window, garnering available sunlight. Lighter furniture colors and bright rugs help as well. Adding lighting fixtures that can be positioned towards the wall or ceiling to wash the room and brighten corners is also advised.
Illuminating a room can work miracles for how we look and feel, not to mention help us see and read. Lighting can reflect whatever mood we may be in at the moment. Filmmakers manipulate light to portray story elements and they spend hours ensuring the lighting is just right for the scene and its actors. Perhaps it's time to add a little movie magic in our homes, too.